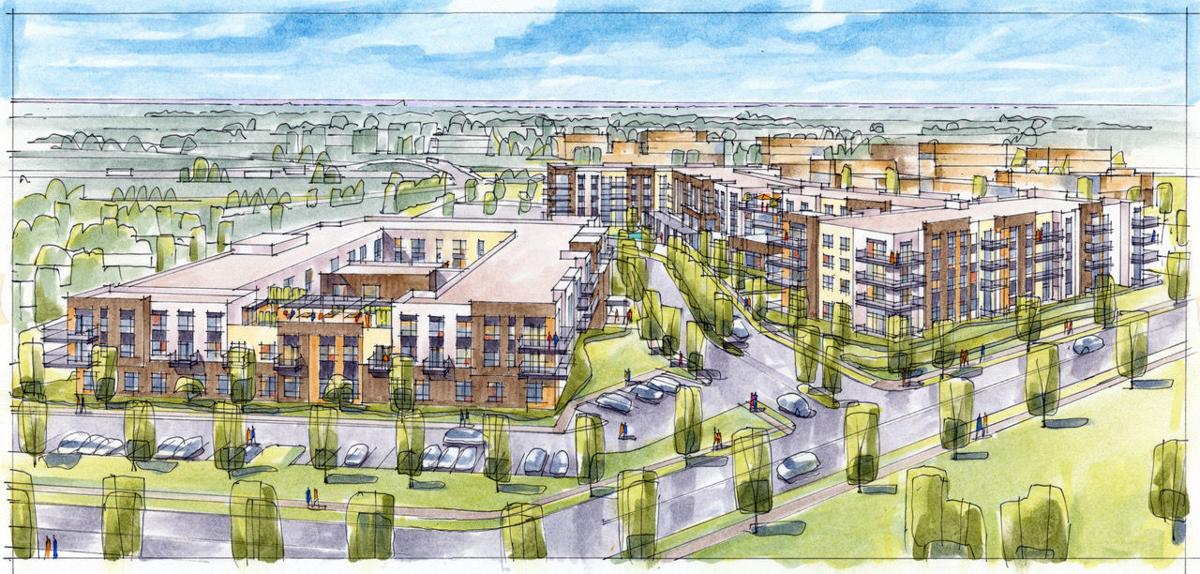 A company that builds senior living communities has staked out an 8-acre spot on Omaha's sprawling West Farm development, making it one of that project site's first announced tenants.
The Avamere Family of Companies, based in the Portland, Oregon, area plans an $84 million project featuring a pair of upscale residential structures with independent senior living, assisted living and memory care units spanning 325,000 square feet.
Helping to arrange the deal is Omaha native Ryan Haller, who lives with his family in the Portland area but who has roots and parents near the West Farm land. Haller, a 2002 Millard North High graduate, grew up in a neighborhood and attended a grade school that both abut the project site. His folks still live in Pacific Hollow.
"So it's extra important to me that we deliver an unparalleled combination of innovation, service, amenities, wellness, culinary arts and technology," said Haller, Avamere's vice president of growth and development.
Avamere expects to break ground yet this year on what the company calls a micro continuing care retirement community that consists of 150 independent living residences separated by a boulevard from another 90 assisted living units and 60 memory care units.
Haller said the complex will be contemporary, with multiple restaurants, a wellness and yoga studio, spa, movie theater, business center and rooftop wine bar. About 40 percent of the project is to be common areas, which Haller said is larger than the typical 25 percent.
"People retire from their job," he said, "not their hobbies."
Ted Zetzman, director of development for Noddle Cos., which is the West Farm master developer, said the Avamere buildings will be among the first to rise from the West Farm in late summer or fall, along with Berkshire Hathaway's Applied Underwriters anchor office campus.
Infrastructure work at the 500-acre West Farm development southwest of 144th Street and West Dodge Road is underway, and Noddle Cos. is in final negotiation stages with a few other office-users and key retailers, Zetzman said.
Planned at the West Farm — over a 15-year period — are roughly 2,000 homes of various shapes and sizes, nearly 2.3 million square feet of office, retail and entertainment space and a trail system. When completed, officials project the property value will rise by $1.2 billion.
Unlike many retirement communities, Avamere officials said, the Omaha project will not include a skilled nursing wing, which will save on operational costs and be less expensive for residents.
Avamere currently has about 51 senior communities in four states and is growing, Haller said.
Be the first to know
Get local news delivered to your inbox!