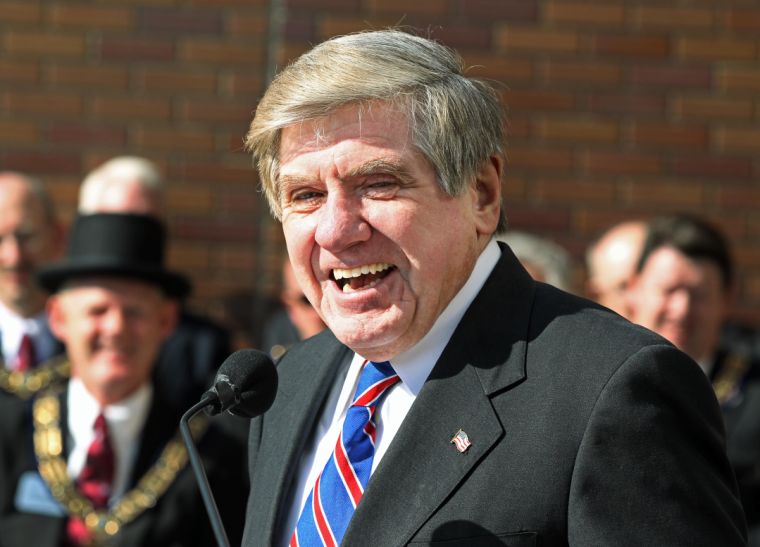 WASHINGTON — Ben Nelson has found gainful employment.
The former Nebraska senator and governor, a Democrat, is taking over as CEO of the National Association of Insurance Commissioners and joining the public affairs firm Agenda as a senior adviser.
The insurance association said he would act as the group's primary advocate and chief spokesman, including outreach to the federal government and international organizations.
"Sen. Nelson's impressive credentials and deep knowledge of state insurance regulation are simply unmatched," association President Jim Donelon said in a press release. "His rare and valuable combination of experience in insurance and government will be a tremendous asset to our organization."
In the release, Nelson described the job as a homecoming. He was the association's executive vice president and chief of staff in the early 1980s. Before that, he directed the Nebraska Department of Insurance and headed the Central National Insurance Group.
State regulators are contending with the Federal Insurance Office created by the Dodd-Frank law, expanded federal involvement in health insurance and European efforts to regulate capital known as Solvency II. But Nelson said in a New York interview that state regulation has served consumers and insurers well.
"It isn't broken, so we're not going to let them fix it," Nelson said.
Joining Nelson in his work at Agenda will be another former governor, Republican Edward Schafer of North Dakota, who also is a former U.S. agriculture secretary.
Agenda said the two will be "engaged on a daily basis with Agenda's creative approaches to advocacy" and will head the firm's newly created advisory board.
"We are excited and privileged to have Sen. Nelson and Gov. Schafer join our team," Agenda partner Craig Pattee said in a press release. "These guys reflect our business strategy. They know how to work across the aisle to get things done and understand the nexus between modern grassroots advocacy, governors and states and the federal government."
The firm cited Nelson's expertise in defense, veterans issues, agriculture and biotech.
Ethics rules prohibit former senators from registering as federal lobbyists for two years after they leave office, but they have latitude to provide advice.
This report includes material from Bloomberg News.