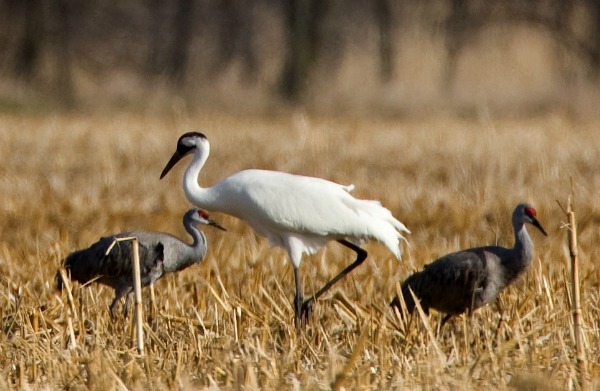 Science Cafe to explore teaching in the field
Teaching evidence-based medicine will be the topic Tuesday of the Omaha Science Cafe at the Slowdown, 729 N. 14th St.
Dr. Devin Nickol, assistant professor of internal medicine at the University of Nebraska Medical Center, will present "Field Epidemiology at Cedar Point: Teaching Outside the Classroom."
His 7 p.m. talk will focus on a summer course he teaches at the University of Nebraska-Lincoln's Cedar Point Biological Field Station in western Nebraska. The course is an introduction to epidemiology, which explores how diseases and populations interact, and is often described as the foundation of public health.
Science Cafe is free and open to anyone older than 21.
Crane migration topic for Audubon group
"America's Great Migration — Cranes and the Platte River" will be the topic Thursday when the Wachiska Audubon Society meets in Lincoln.
Guest speaker will be Bill Taddicken, director of the Iain Nicolson Audubon Center at Rowe Sanctuary near Gibbon, Neb. The meeting will be on the lower level of Union College's Dick Auditorium, 3800 S. 48th St. in Lincoln. Guests are welcome.
Durham's window wins Miracle on Farnam
The public voted the Durham Museum's Miracle on Farnam window display its favorite for the event's inaugural year. The Durham window, "Simply Magical," paid tribute to the museum's holiday custom of Christmas at Union Station.
The display, which featured a small-scale, intricate recreation of Union Station Christmas, garnered the most votes during Miracle on Farnam, which ran from Nov. 15 through Jan. 1.
As the vote winner, the nonprofit Durham Museum will get a $3,000 donation from Midtown Crossing.
Miracle on Farnam featured 14 window displays, each showcasing Omaha's arts and cultural organizations.
Compiled by Sue Story Truax