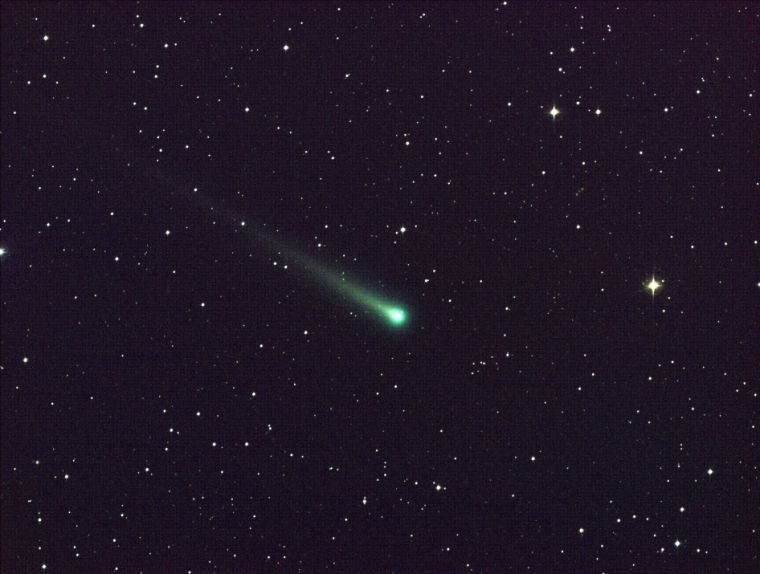 The best and the brightest comet to come along in almost 50 years is starting to light up the early-morning skies.
Comet ISON can be seen now in the eastern night sky. The comet will make its trip past the sun on Thanksgiving Day and continue on to a close pass of Earth.
For the best viewing, stargazers should look to the east-southeast from Dec. 1 through Dec. 15.
ISON will graze the sun's outer atmosphere, coming within about 750,000 miles of its surface, said David Kriegler of the University of Nebraska Omaha physics department.
"When comets come that close to the sun, they either are destroyed or come out the other side extremely hot,'' Kriegler said, "swelling the comet's reflective surface and making it very bright.''
He said ISON, discovered in late 2012, comes from an area called the Oort cloud, which is made up of objects ejected by Jupiter at the solar system's origin. ISON is about 5 billion years old and "very pristine.''
The comet poses no threat to Earth. At its closest approach, it will be 40 million miles away, just under half the distance between the planet and the sun.
If ISON reaches very bright status, Kriegler said, stargazers would have to harken back to the 1960s and Comet Ikeya-Seki, also a sun grazer, for comparison.
Ikeya-Seki was considered one of the brightest and most spectacular comets ever seen, described by some as 10 times brighter than a full moon.
With a comet, there is always a chance it could fizzle.
However, Kriegler said, data gathered recently from the Hubble Telescope shows that ISON is at least 1.24 to 1.86 miles across and "that it should survive the close journey past the sun, according to our present models.''