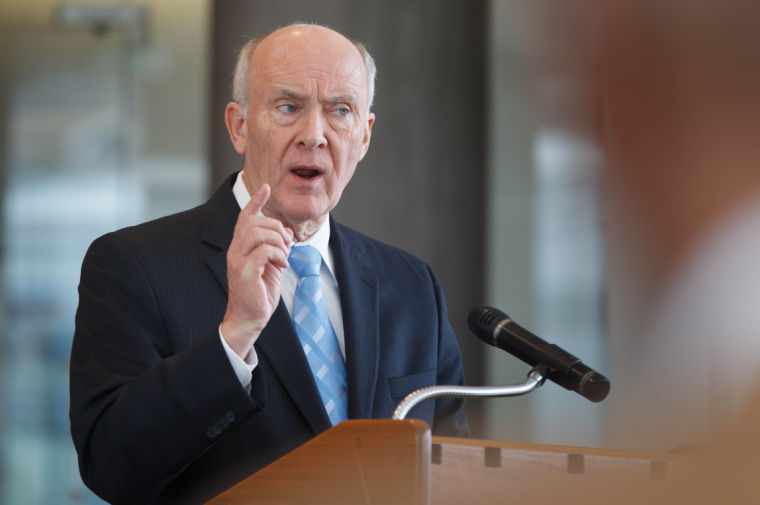 Omaha officials want to expand a youth summer jobs program they say has had a direct impact on gun violence in some of Omaha's poorest neighborhoods.
Tuesday, Mayor Jim Suttle said he hopes to get 600 young people involved in the STEP-UP (Summer Training Employment Pathway and Urban Pipeline) effort this summer, up from 443 participants last year. The city will pitch in $300,000, and officials hope to see similar amounts donated by businesses and by other organizations, for a total of about $1 million.
The program, which is aimed at teens and young adults between the ages of 14 and 24, provides training and connections with employers — including some that extend beyond the summer months. Suttle said a quarter of the STEP-UP participants from last year stayed at their jobs after the summer months.
Those jobs, program backers said, have contributed to a drop in crime. Suttle said violent activity including guns dropped by 36 percent during the summer months in 2012.
"It is our belief that employment provides a structured alternative to negative activity on the streets and steers youth away from the temptation of gangs and guns," he said. "We were right."
Suttle said financial support from private sources is particularly important as the federal budget tightens.
The city's contribution to the program comes out of its Community Development Block Grant allocation from the U.S. Department of Housing and Urban Development. Officials said earlier this month that they expect that funding to drop by about $367,000 as a result of the sequester cuts.
Willie Barney, president of the Empowerment Network, said the program has grown considerably since it began six years ago. Back then, he said, there were about 30 jobs in the city set aside for at-risk youths.
Now, he said demand is even greater for businesses and job coaches who can steer the young workers toward meaningful work.
"When young people are working, out in the community getting experience, they not only have opportunities during the summer, but they are connected with employment and career opportunities for the rest of their life," Barney said.