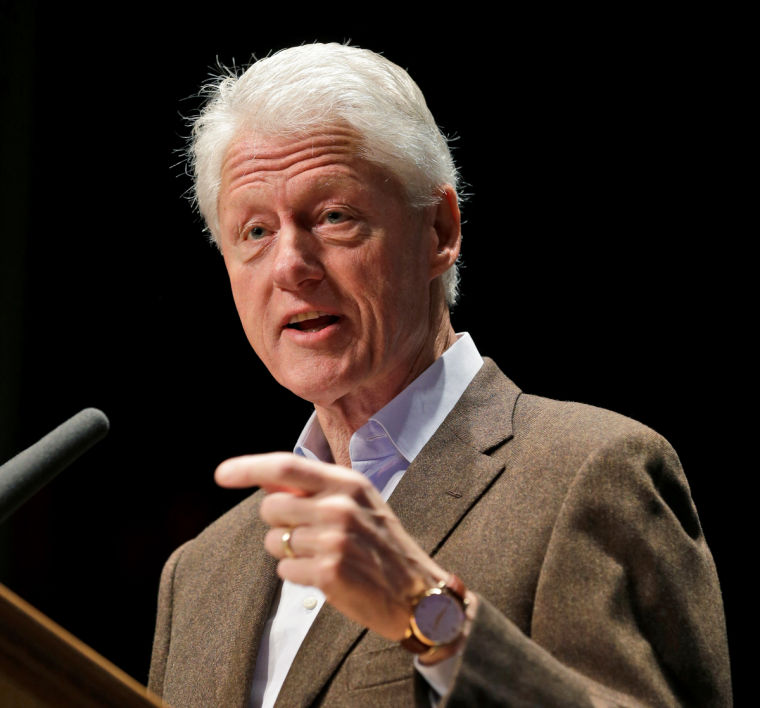 WASHINGTON — Former President Bill Clinton on Tuesday joined the intensifying criticism of the botched health care rollout, urging President Barack Obama to accept a change in the law that would allow all Americans to keep their current health insurance plan.
In an interview published on Ozy, a web magazine, Clinton said that Obama should make good on the promise that he and his administration repeatedly made to the American public.
"I personally believe even if it takes a change in the law, the president should honor the commitment the federal government made to those people and let them keep what they got," Clinton said during the interview.
Clinton, who has helped Obama promote the three-year-old health law, becomes the latest in Obama's party to urge the president to live up to a promise he made repeatedly, declaring that the if Americans liked their health care coverage, they would be able to keep it under the new law.
Instead, millions of Americans have started receiving insurance cancellation letters. That, coupled with the troubled launch of the health care law's enrollment website, has prompted Republican critics and frustrated Democrats to seek corrections in the law.
House Republicans have drafted legislation to give consumers the opportunity to keep their coverage. Ten Senate Democrats are pushing for an unspecified extension of the sign-up period; in a private White House meeting last week, several pressed Obama to do so. Sen. Mary Landrieu, D-La., has proposed legislation that would require insurance companies to reinstate the canceled policies.
The White House said it is working on changes that would ease the impact of the cancellations for some people. The administration has resisted a legislative remedy, however, saying that the proposals in Congress would create more problems than they would fix.
And politically, the White House has long been wary of opening the door to a new legislative fight over the health care law with Republicans who are eager to roll it back or repeal it.
White House spokesman Jay Carney on Tuesday reiterated the White House argument that the cancellations apply to only about 5 percent of Americans who purchased health care insurance.
He also argued that more than half of those people receiving termination notices would benefit from better insurance at lower prices either through expanded Medicaid or through new health care marketplaces. For the remainder, Carney said, "The president has instructed his team to look at a range of options."
In his interview, Clinton praised the overall health care legislation. "The big lesson is that we're better off with this law than without it."
Carney noted that Clinton's own efforts to pass health care legislation during his presidency were blocked.
"The goal here is to achieve what President Clinton and presidents both Democratic and Republican sought to achieve in the past," he said.