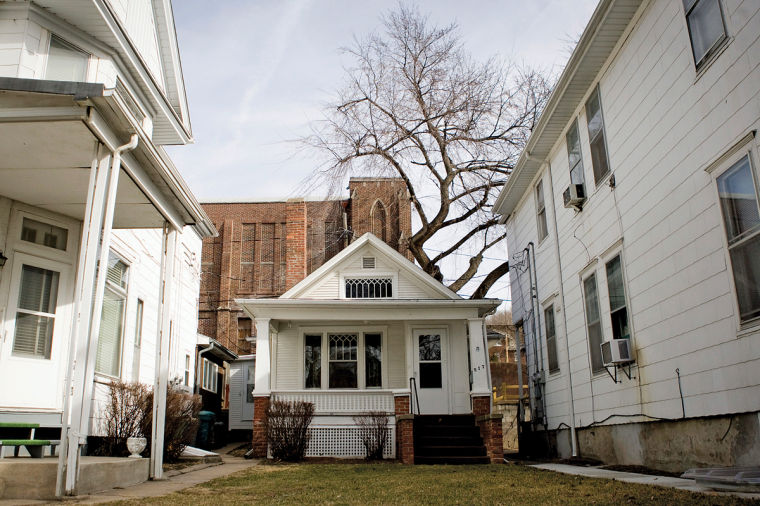 COUNCIL BLUFFS — A little house just got a big honor.
The Bregant House, once the home of a famous little couple, has been listed on the National Register of Historic Places.
Recognition ceremonies were Thursday evening at the house at 517 Fourth St.
"It's a big deal," said Mary Lou McGinn, a member of the Preserve Council Bluffs organization. "It shows that this is a significant piece of property that deserves to be preserved, both the property and the history of its occupants."
The house was the home of Jean and Inez (Lewis) Bregant, a diminutive couple who met during the days of vaudeville. Jean grew to 45 inches tall and Inez grew to 41.5 inches tall.
After they were married, the couple moved to Council Bluffs, where Inez's parents operated a grocery store. On a visit to the local Woodward Candy Co., to place an order for the store, the couple met the company founder, John Woodward, who hired them to be the company spokespeople. They were nicknamed the "Candy Kids" and ultimately had a 20-state territory of their own. Their images were seen on advertisements and company products.
After leaving the company, the couple operated the candy department at the city's Beno's store. Eventually, Jean became involved in real estate and community affairs. They lived in the house until their deaths, Jean in 1944 and Inez in 1969.