LINCOLN — Bailey Boswell faces a new criminal charge in connection with the slaying and dismemberment of Lincoln store clerk Sydney Loofe.
Boswell, 25, now is charged with conspiracy to commit murder, in addition to first-degree murder and improper disposal of human remains.
The extra charge is the same one filed against Boswell's boyfriend, Aubrey Trail, shortly before he was to stand trial. A jury in Saline County found Trail, 52, guilty of conspiracy and first-degree murder after a nearly four-week trial that ended last month. He pleaded guilty to improper disposal of a body right before the start of his trial.
Boswell is scheduled to stand trial on Oct. 15.
The new charge alleges that Boswell and others conspired to lure a young woman via social media for the purpose of homicide for several months before meeting up with Loofe, a Menards clerk from Lincoln, in November 2017. Loofe went missing after arranging a date with Boswell via Tinder, an online dating app. Loofe's body was discovered weeks later in more than a dozen pieces, scattered along a country road in Clay County.
After an hourlong pretrial hearing Friday, Saline County District Judge Vicky Johnson took under advisement several motions, including one filed by Boswell's defense attorney requesting that the trial be moved out of the southeast Nebraska county because of extensive coverage of the Loofe case and of Trail's trial last month.
Todd Lancaster of the Nebraska Commission on Public Advocacy, a state public defenders office, argued Friday that comments on social media regarding Trail and Boswell showed that a "hostile environment" exists in Saline County and therefore a fair and impartial jury could not be selected there. Potential jurors in Boswell's trial, he said, may have already formed opinions about her based on reading the "pervasive" coverage of Trail's jury trial.
Lancaster added that the state's statutes on change of venue were last amended in 1978, long before the advent of Facebook, Twitter and other online forums.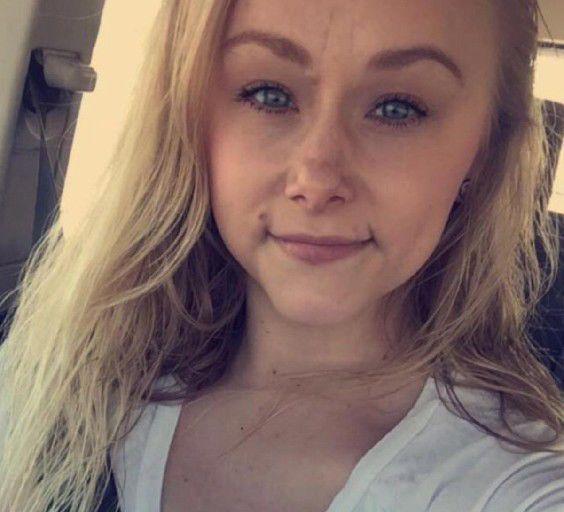 The judge also deferred ruling until later on defense motions to disallow testimony about "witchcraft, sorcery or the occult" and blocking showing "gruesome" photographs of Loofe's body to jurors during Boswell's trial.
Judge Johnson also took under advisement a motion to block media from broadcasting or publishing photographs or video of the three young women who testified against Trail and are expected to testify against Boswell. During Trail's trial, the judge expanded her order denying "expanded media coverage" of the three women to include a ban on publishing their names.
Prosecutors with the Nebraska Attorney General's Office have argued that broadcasting images of the three women would violate their privacy, and said Friday that one of the women had been harassed after testifying against Trail.
Mike Guinan, one of the prosecutors, said the judge can clearly block filming or photographing the three women when they testify — what the court refers to as "expanded media coverage." But he added that he was "not here to be against the press" and take a position about the publication of their names. It would be up to media representatives, he said, to argue for publishing their identities.
Sign up for The World-Herald's afternoon updates
Receive a summary of the day's popular and trending stories from Omaha.com.
Lancaster said that blocking filming or photographing the three women gave them "preferential treatment" over other witnesses, and would send a signal to jurors that their testimony was somehow more important. He also argued that blocking publication of their names might give them free rein to avoid telling the truth. Overall, Lancaster said, his client's right to a free and open trial includes identifying those who testify against her in open court.
Johnson said that the Trail and Boswell cases have prompted "extraordinary" media coverage that was "way off the scale."
"There were individuals who were subjected to scathing, scathing remarks in the media," the judge said, without specifying the remarks.
Be the first to know
Get local news delivered to your inbox!