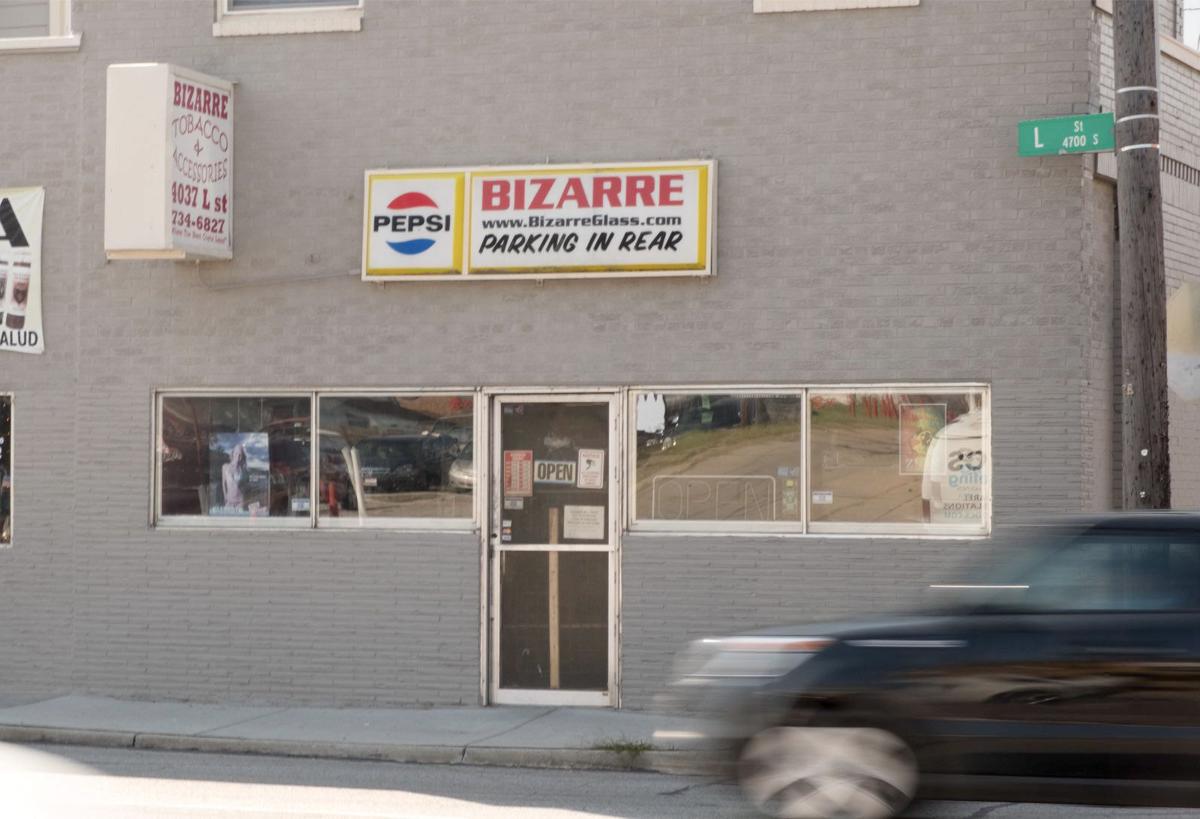 Ed Jones had no idea what the two young men were doing.
Yes, he knew the teens were trying to rob the store where he was working, Bizarre Tobacco & Accessories at 4037 L St.
But here's what he couldn't wrap his head around: They started firing the second he encountered them.
"I want you to know that the only reason I wasn't hurt was because they missed," Jones told a judge Friday. "They fired shots at me. They missed every time."
Jones returned fire, hitting 18-year-old Jose Mario Velazquez, who later died at a hospital. The other teen in the robbery, York Rodriguez, was arrested, as was the driver, Luis Vargas Aguilar.
Friday, Douglas County District Judge Duane Dougherty sentenced Aguilar, 19, to 18 to 24 years in prison. The term, which is cut in half under state sentencing guidelines, means Aguilar must serve nine years before he's eligible for parole and 12 years before release. Aguilar had faced up to 50 years in prison after pleading no contest to a robbery charge.
Dougherty said Jones had little choice other than to do what he did. The judge said he couldn't comprehend the terror that went through Jones' mind — and the anxiety that lingers.
"He'll be tore up for the rest of his life," Dougherty said. "I can't imagine how he gets through his thoughts every day, trying to do what he can to get back to a normal life."
According to police and prosecutors' accounts:
Jones was working at the tobacco store about 11 p.m. Sept. 18 when Velazquez and Rodriguez entered through the front door, both holding guns.
Jones ran out the back door and around the front of the building where he, armed with a gun, encountered Velazquez and Rodriguez. Both 18-year-olds opened fire. Jones shot back.
Waiting in the getaway car: Aguilar.
Aguilar's attorney, Kevin Ryan, noted that Aguilar was cooperative with authorities, eventually giving a full account of the trio's plan. He also did not insist on a trial, and his cooperation helped prosecutors secure a plea from Rodriguez, who is awaiting sentencing.
"He was fully cooperative and fully remorseful," Ryan said.
Prosecutor Ryan Lindberg urged the judge to impose prison time, noting that "somebody was likely to die that evening, whether it be Ed Jones or Jose Velazquez.
"If Ed Jones would have been killed, this would have been a felony murder case," Lindberg said.
Jones said he thinks every day about the encounter and how he was nearly taken from his loved ones, including four children.
"It kind of goes without saying this was extremely devastating for myself and my family," Jones said. "I was convinced I was going to be killed that day.
"I've never done anything wrong to anybody in my life. I didn't deserve what happened that day. I still can't wrap my head around why."
Notable Nebraska crime news of 2018
Some of the biggest Omaha-area crime stories for the year 2018.