A 23-year-old Omaha man has been arrested in connection with a shooting that injured a 30-year-old woman. 
Lamont Cameron was booked into Douglas County Jail on Sunday on suspicion of second-degree felony assault, use of a weapon to commit a felony and possession of a weapon by a prohibited person. 
Omaha police officers went to 41st and Boyd Streets after a ShotSpotter activation and found evidence that a shooting had occurred there.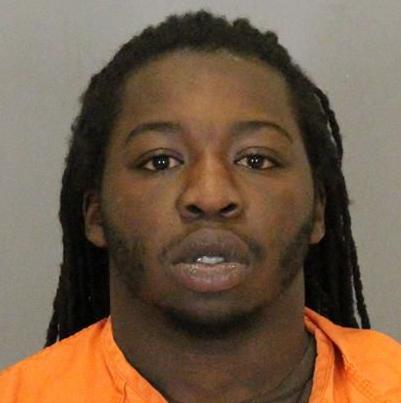 Witnesses said Canei Thomas was taken to Immanuel Medical Center. Thomas later was transferred to Creighton University Medical Center-Bergan Mercy. She no longer was at Bergan Monday afternoon.
On March 25, Cameron was sentenced to 10 days in jail for possession of methamphetamine and was given credit for 10 days already served in jail.
In 2016, he was sentenced to three years in jail for shooting a firearm at an inhabited house or occupied vehicle.
Notable crime news of 2020
Read about some of the biggest and strangest crime stories in Nebraska and western Iowa.