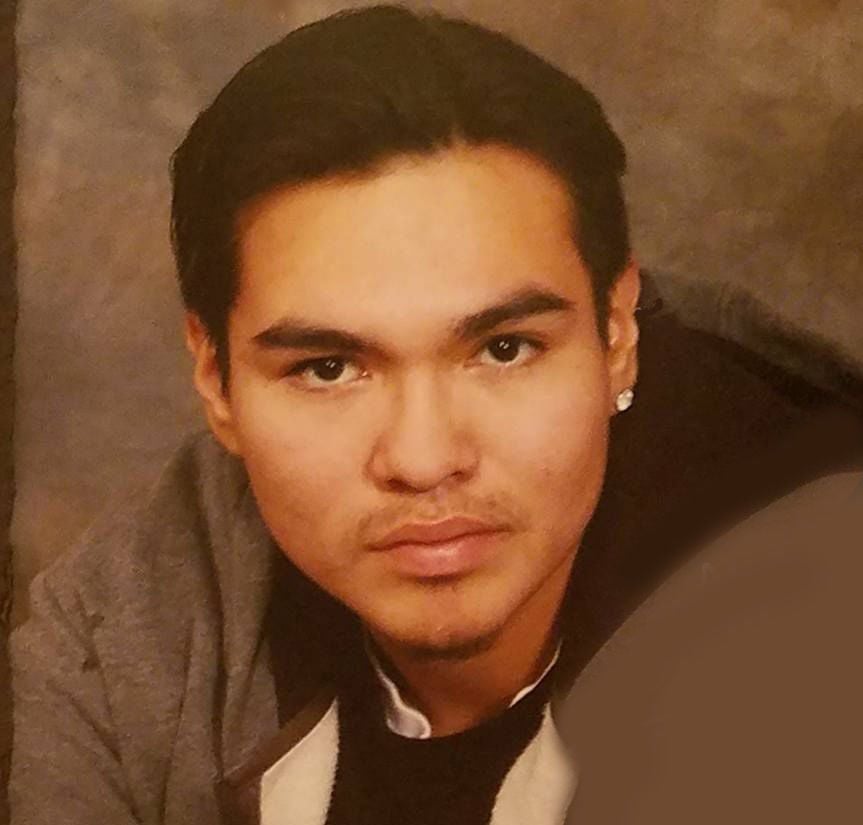 Arbitrators reviewing the performance of four Omaha police officers involved in the death of an American Indian man in 2017 have upheld the termination of one officer and ruled that the other three should return to the force.
Omaha Police Chief Todd Schmaderer fired Officers Scotty Payne, Ryan McClarty, Jennifer Strudl and Makyla Mead for the way they handled Zachary BearHeels on June 5, 2017.
Police were called to the Bucky's convenience store at 60th and Center Streets because BearHeels, 29, was refusing to leave.
After a struggle involving officers, including Strudl and Mead, Payne shocked BearHeels a dozen times with a Taser — some of the shocks coming while BearHeels was handcuffed and sitting limply against the rear tire of an Omaha police cruiser. McClarty punched BearHeels repeatedly after BearHeels ripped his hand free from a handcuff.
All four officers appealed their terminations.
An arbitration hearing occurred over eight days in October 2019 before a panel of three arbitrators. The decision was released Wednesday to the Omaha Police Department and the Omaha Police Officers' Association, which is the police union.
The arbitrators upheld Payne's termination. McClarty's termination was reduced to a 20-day suspension with a one-year "last chance agreement." Any finding of a violation of the use-of-force policy within that year, the arbitrators said, will result in his firing. Strudl and Mead were reinstated with full pay. They were determined to have committed a minor policy violation.
"Though it is fair to say that both the Police Department and the Police Officers' Association are each disappointed in some of the conclusions that were reached by the panel of arbitrators," a joint statement released Thursday reads, "both parties are committed to accepting the decision and moving forward. Both parties support due process for our officers and the arbitration process."
Judi gaiashkibos, the executive director for the Nebraska Commission on Indian Affairs, said the arbitrators' decision is a miscarriage of justice.
"I am shocked and heartbroken for the Zachary BearHeels family, but quite honestly not surprised by the final decision," she said in a statement. "This young Native man lost his life at the hands of officers that took an oath to protect our citizens and uphold the law. Yet again justice was not served for Native people."
BearHeels' relatives did not return messages seeking comment. One relative declined to comment on behalf of Renita Chalepah, BearHeels' mother. Chalepah posted news of the arbitrator's decision late Thursday on Facebook with three angry emoji faces.
The three officers who will return to service will attend refresher training at the Omaha police training academy, probably after next week, before they return to regular duty, said Deputy City Attorney Bernard in den Bosch. Their exact return date hasn't been determined, nor have their assignments.
All three will receive back pay since they were fired, minus any income they may have earned in that time, in den Bosch said. Those amounts have not been calculated yet. McClarty's payment will have 20 days — the length of the suspension period imposed by the arbitrators — taken out of his back pay.
In a statement, Schmaderer said it is time to move forward.
"Omaha police officers have a very difficult job and my focus is on keeping my officers safe in the coronavirus environment while simultaneously protecting the city," he said.
Tony Conner, the president of the police union, said the process was fair and that "every American citizen has the right to due process, including any police officer."
Criminal charges against two of the officers have been settled, but a wrongful death lawsuit filed by BearHeels' mother against the city, an Omaha police sergeant and the four officers is pending trial.
Renita Chalepah filed a lawsuit in August 2018, alleging that police illegally detained her son, failed to get him proper medical treatment for his mental illness, used excessive force and denied his civil rights.
In March 2019, Douglas County Attorney Don Kleine announced that his office would not move forward with a misdemeanor assault trial against McClarty, whom he had charged with third-degree assault after cruiser-camera video showed McClarty punching BearHeels 13 times in 15 seconds.
Kleine said he made his decision after reviewing two national law enforcement experts' conclusions that McClarty's punching of BearHeels was justified because BearHeels had freed his hand from a handcuff. At that point, experts say, the handcuff could be considered a deadly weapon.
Kleine's decision also was influenced by the fact that jurors had acquitted Payne of second-degree assault charges in December. Payne had shocked, or attempted to shock, BearHeels 12 times with a Taser.
Neither McClarty nor Payne was charged directly with BearHeels' death.
A coroner determined that BearHeels died a "sudden death associated with excited delirium, physical struggle, physical restraint and use of a (Taser)."
After the incident, Schmaderer implemented refresher training on mental health and a session on Native American cultural awareness for all officers. BearHeels was from Oklahoma City, where his mother, a Kiowa Indian, lived. His father, Brent BearHeels, is a Rosebud Sioux from South Dakota. Native American leaders had also been angry that McClarty had dragged BearHeels by his ponytail.
The cultural training is now part of the academy for every recruit class — the class that graduates Friday received that training in January.
Schmaderer also hired 27 veteran officers from other Nebraska agencies to beef up leadership and increased the number of officers who could get specialized training on how to respond to someone with a mental illness, known as crisis intervention.
Notable crime news of 2020
Read about some of the biggest and strangest crime stories in Nebraska and western Iowa.