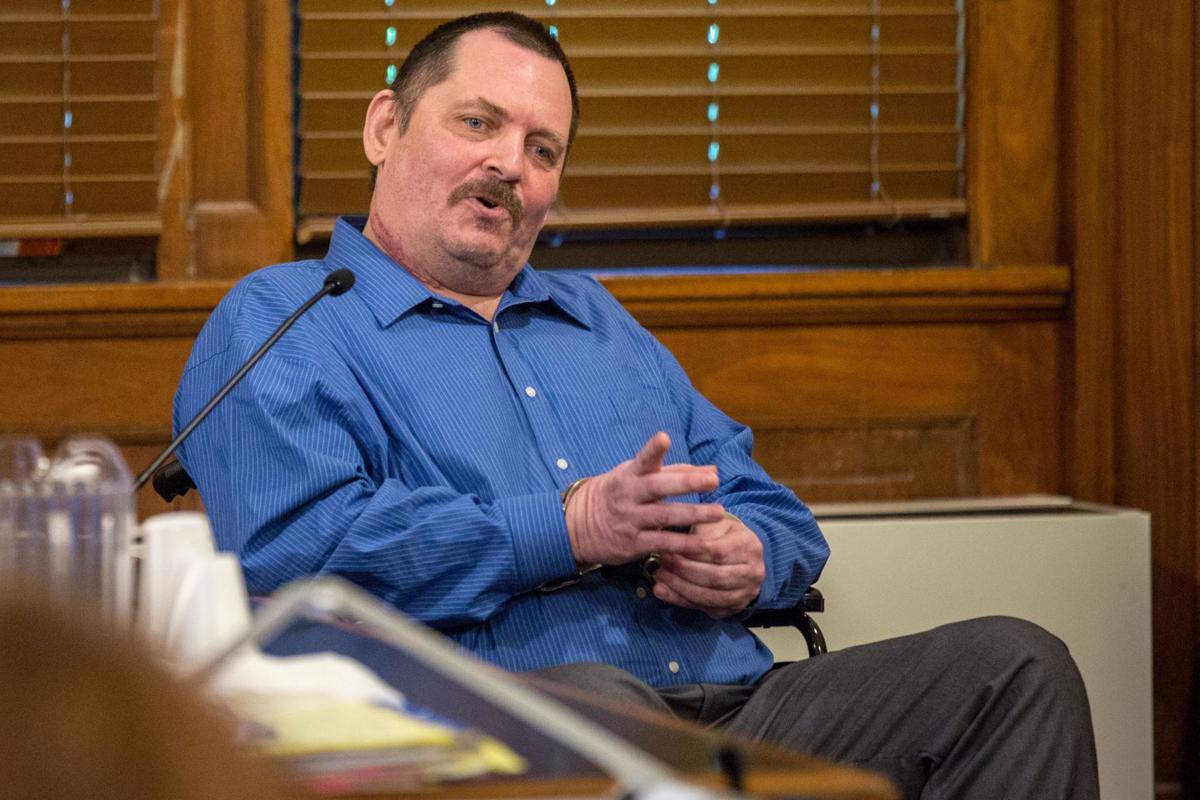 WILBER, Neb. — Aubrey Trail staged a suicide attempt during his murder trial in June "for the ratings" and doesn't deserve to be granted a new trial, a prosecutor said Wednesday.
Trail, 53, slashed his neck several times with a razor blade in front of the jury and a shocked courtroom to draw media attention and cause a mistrial, according to Michael Guinan of the Nebraska Attorney General's Office, who called the wounds "superficial."
"It clearly wasn't a suicide attempt," Guinan told a judge. "The only conclusion is that Mr. Trail either did it for the ratings ... or because he was angling for a mistrial."
Trail's attorney is seeking to overturn the guilty verdict by calling for a new trial. Defense attorney Ben Murray has cited several alleged errors by Saline County District Judge Vicky Johnson, including that she failed to declare a mistrial after the shocking slashing.
Murray, in arguing for a new trial in court Wednesday, said that when his client slashed his neck — wounds that required about 90 stitches to close — and shouted out, "I curse you all," it prejudiced jurors against him, depriving him of a fair trial.
While typically a criminal defendant cannot cause his own mistrial, the defense attorney said that Trail's "violent suicide attempt" was "so beyond the pale and prejudicial" that a mistrial should have been called.
His statement, "I curse you all," was directed at the jury, which deliberated only two hours, and reviewed three weeks of evidence for only a half an hour, before finding Trail guilty, Murray said.
"I think that's ridiculous," he said, calling it a "clear" sign that Trail didn't get a fair trial.
Sign up for The World-Herald's afternoon updates
Receive a summary of the day's popular and trending stories from Omaha.com.
Murray also faulted the judge for not immediately disqualifying a juror who wrote on a jury questionnaire that "the death penalty was too good for Mr. Trail" and for allowing Loofe's mother to remain in the courtroom after she'd testified at the trial.
Susie Loofe was allowed to sit with her husband, family and supporters in seats reserved for them in the front row. The group was escorted into the courtroom, and ushered out before all others, Murray said, and they were allowed to bring bottles of water into the courtroom, unlike others in the audience. He said it showed "preferential treatment" and created sympathy with jurors, as well as violating the judge's order that all witnesses be sequestered (not allowed in the courtroom) after testifying.
Guinan disputed the need for a new trial. He said that there was no proof the slashing or Susie Loofe's presence in the courtroom had prejudiced jurors against Trail and that the issues being raised are better dealt with in court appeals, not via a completely new trial.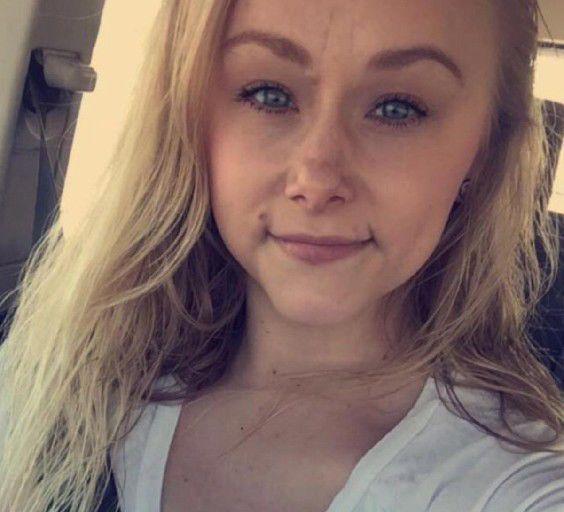 Johnson took the motion for a retrial under advisement after a half-hour court hearing on Wednesday.
Trail was present in court Wednesday, sitting in a wheelchair while shackled at the waist and ankles. He appeared to smirk as Guinan made his arguments.
Trail was visibly thinner. Murray said he had lost 40 pounds, but rejected calling Trail's weight loss a "hunger strike."
He did say that Trail was "upset" with his treatment at a state prison hospital ward in Lincoln because he gets no television and has only limited access to a phone.
"He gets a (hospital) gown and one book," Murray said.
Trail is being held at the state's Diagnostic and Evaluation Center, which has a hospital unit. He has suffered two heart attacks and a stroke since being arrested along with his girlfriend, Bailey Boswell.
Boswell is charged with first-degree murder, conspiracy to commit murder and improper disposal of human remains in Loofe's death. Her trial is scheduled to begin in March in Dawson County District Court in Lexington.
Trail, if his request for a new trial fails, awaits a trial in front of a three-judge panel to determine whether he deserves the death penalty or life in prison.
Notable crime news of 2019
Read about some of the biggest and strangest crime stories in Nebraska and western Iowa.
Be the first to know
Get local news delivered to your inbox!