Authorities said Tuesday that they think the 43-year-old man arrested in connection with the city's latest homicide is the person who wrote an email claiming responsibility for the slaying.
James Fairbanks was booked into the Douglas County Jail just before 5 a.m. Tuesday, a police spokesman said. He was arrested on suspicion of criminal homicide in the death of 64-year-old Mattieo Condoluci. 
Condoluci was found shot to death Saturday in his home at 4305 Pinkney St.
Police said Monday that they were investigating an email sent that afternoon to local news media in which the author claimed responsibility for the slaying of Condoluci.
The email writer claimed to have shot Condoluci after learning that he was listed on Nebraska's sex offender registry. The author said he or she was apartment hunting in the neighborhood where Condoluci lived and learned of him while investigating the neighborhood.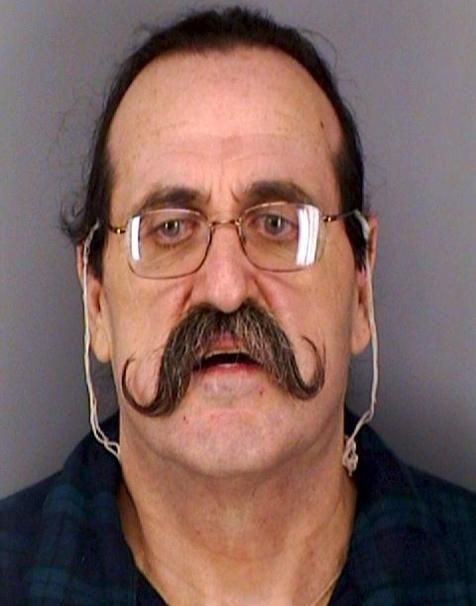 Condoluci's daughter, Amanda Henry of Omaha, said her father's killer should be given probation.
"Murdering my dad was a horrible thing," she said. "But children are much safer now, any other child he could have hurt is much safer."
According to the sex offender registry, Condoluci was convicted of attempted lewd or lascivious assault upon a child in 1994 in Florida and sexual assault of a child in Sarpy County in February 2007. Both are felonies.
Monday's email was sent with the subject line "Mattieo Condoluci Homicide" and came from a "Stop Predators" email address. It was not signed. The author claimed in the email to have killed Condoluci on Thursday evening, which was two days before police discovered Condoluci's body.
Sign up for World-Herald news alerts
Be the first to know when news happens. Get the latest breaking headlines sent straight to your inbox.
The writer, who wrote of having worked with victimized children, said when he or she drove by Condoluci's home, he was seen standing in his driveway "pretending to wash his truck (no soap or water just a rag) while staring at a group of children playing in the street. I watched him for a few minutes and just felt sick to my stomach. He just kept staring at them. The kids thankfully left and he went inside."
The writer said he or she also saw a slide and playhouse in Condoluci's backyard.
"I felt sick to my stomach. Having had my own experience with these type of predators I knew the damage he would do to those kids. It agonized me for days. I coudnt (sic) sleep."
A woman who returned a phone call to The World-Herald on Tuesday said James Fairbanks is her husband's son but noted, "We have no comment at this time."
The mother of the child involved in Condoluci's Florida conviction said his death is a relief.
Laura Smith said she thinks the incident contributed to her son's later problems with drugs, which claimed his life in 2017.
"I feel like now my son can rest in peace," she said. "This really was a blessing for us, I feel like we finally got justice."
Reached by phone Tuesday, Smith said she sympathized with Fairbanks.
"I do believe he should not serve any jail time," she said.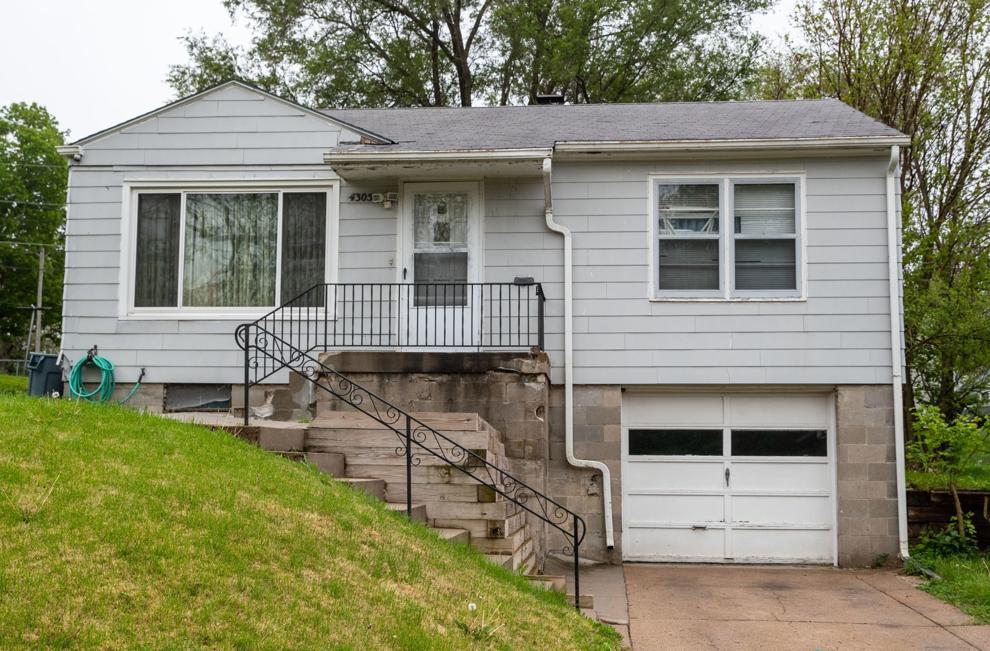 Fairbanks is employed by the Omaha Public Schools but has been placed on leave pending the investigation into the slaying, said Jeremy Maskel, a district spokesman.
Fairbanks started work in December at the Secondary Success Program, the middle school-level alternative school at 3030 Spaulding St. ​From October 2016 to December 2018, Fairbanks worked at Morton Middle School, near Interstate 680 and Fort Street. At both places, Maskel said, Fairbanks worked as a paraprofessional, which included behavioral intervention duties.
For at least a brief period several years ago, Condoluci was a street minister to Omaha's homeless. Through Disciples for Christ Street Ministry, he served meals at downtown Omaha's Gene Leahy Mall and provided haircuts to homeless people. The ministry's Facebook page was in operation from 2013-2015.
On the Facebook page, Condoluci talks about his outreach and asks for donations. One post on the page from 2013 reads, "This page was founded to help out a great man Reverend Matthew Condoluci who tirelessly works to help all of those in need. I have created it with his permission because I believe he is doing some of the best of God's work."
Smith said it was that publicity that helped her find Condoluci, and about four years ago she started a Facebook page about him and titled it: Matt Condoluci (preditor) (sic)
Smith's Facebook page apparently caught the eye of the individual who claims to have killed Condoluci. The email received by The World-Herald includes this passage:
"One kids mother had created a predator facebook page about him trying to warn people about him. Her son had been assaulted by him when he was 5 and the damage he did led the poor guy to die of a drug overdose years later and his mom directly blamed that incident on him."
After learning of Fairbanks' arrest, Smith wrote on her Facebook page, "Free James!! Put (money) on his commissary."
"I took great relief hearing of this monster's death due to the fact he can no longer (destroy) lives! But in no way would I knowingly contribute or allow another to take the life anyone not even this monster!​"
The homicide investigation is continuing. Police are asking anyone with information to contact Omaha Crime Stoppers at (402) 444-STOP, at www.omahacrimestoppers.org or on the P3 Tips mobile application or call the Homicide unit at 402-444-5656.
World-Herald staff writers Kevin Cole and Alia Conley contributed to this report.
Notable crime news of 2020
Read about some of the biggest and strangest crime stories in Nebraska and western Iowa.