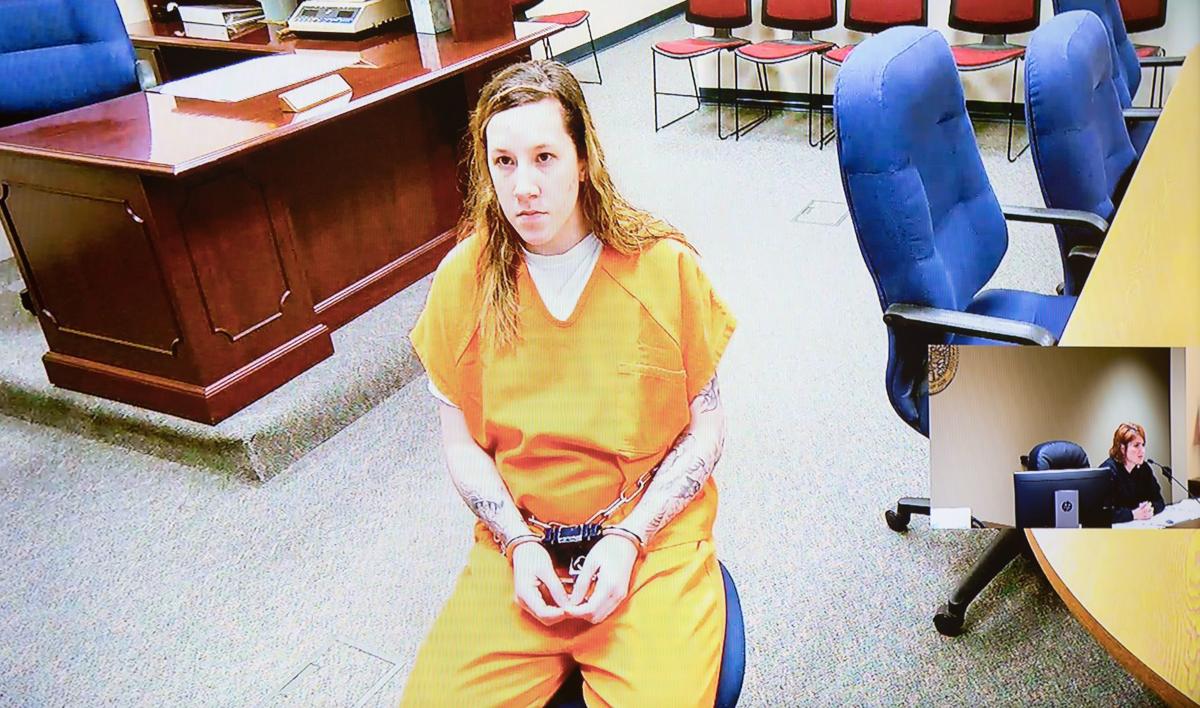 Boswell, 25, is charged with first-degree murder in the slaying and dismemberment of Sydney Loofe, 24. She could face the death penalty if convicted on that charge.
Todd Lancaster of the Nebraska Commission on Public Advocacy, a state public defenders office, argued last month that comments on social media regarding Boswell and her boyfriend, Aubrey Trail, showed that a "hostile environment" exists in Saline County, so a fair and impartial jury could not be selected there.
Potential jurors in Boswell's trial, he said, may have already formed opinions about her based on reading the "pervasive" coverage of Trail's trial.
Boswell also is charged with improper disposal of human remains, and last month, she was additionally charged with conspiracy to commit murder. Prosecutors say that for several months before meeting Loofe, Boswell and others conspired to lure a young woman via social media for the purpose of homicide.
Sign up for The World-Herald's afternoon updates
Receive a summary of the day's popular and trending stories from Omaha.com.
Loofe, who worked as a clerk at Menards in Lincoln, disappeared Nov. 16, 2017, after a second date with Boswell arranged over Tinder. That night, the two ended up at an apartment in Wilber shared by Boswell and Trail, according to testimony in Trail's trial this summer.
Loofe died sometime that night during a "sexual fantasy" that involved choking, Trail testified during his trial.
Loofe's remains were found Dec. 4 and 5, 2017, scattered along country roads near Edgar, Nebraska, and wrapped tightly in black plastic trash bags.
Boswell's trial had been scheduled to begin Oct. 15.
The argument for the trial move, which District Judge Vicky Johnson approved on Friday, was that the publicity of the case would prevent potential jurors to "fairly serve."
The order for venue change cited a 1961 U.S. Supreme Court decision in Irvin v. Dowd, an Indiana case in which a series of murders had become a "cause célèbre" of a small community and news coverage blanketed the county.
"In 1961 there was no internet where videos of the trial of a co-defendant could be viewed, no media web pages, Facebook or Twitter accounts where anyone could voice an opinion regarding a defendant's guilt and punishment before trial," Johnson said in the order.
The pretrial publicity and expressed prejudice against Boswell far exceeded that of the 1961 case, and the court was bound to follow precedent, Johnson wrote.
Lancaster added that the state's statutes on change of venue were last amended in 1978, long before the advent of Facebook, Twitter and other online forums.
Lancaster declined to comment on the venue change when reached by phone Friday.
Johnson said Dawson County District Judge James Doyle had agreed to make his courtroom in Lexington available for the trial, which is now set to start March 16.
The clerk of Dawson County will draw 180 names for the jury panel.
Notable crime news of 2019
Read about some of the biggest and strangest crime stories in Nebraska and western Iowa.