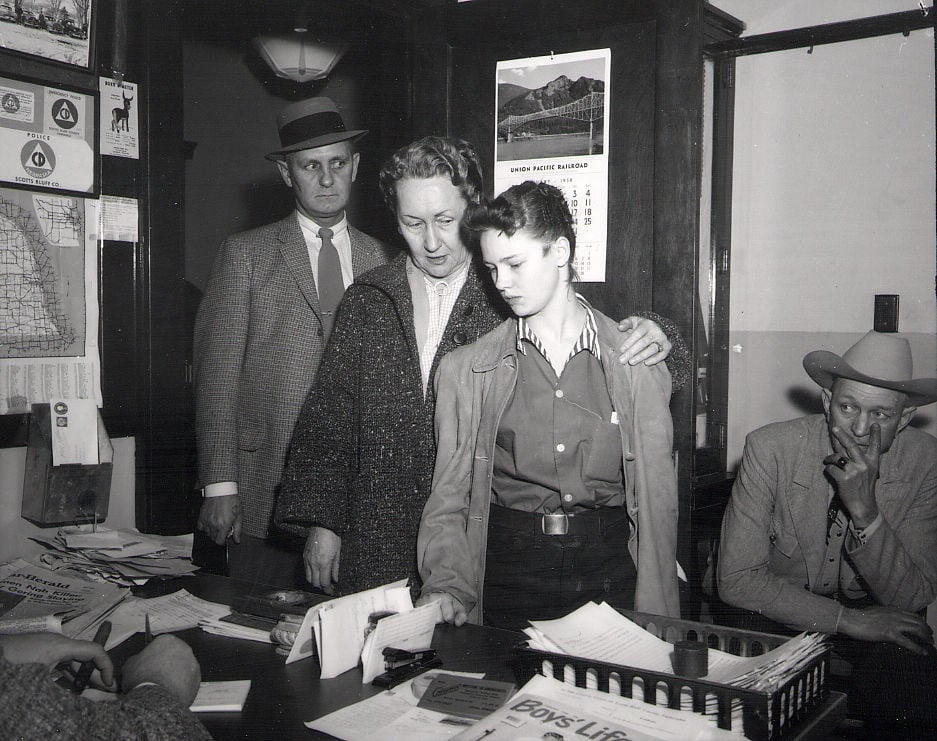 LINCOLN — The daughter of a woman who served on the jury that convicted Caril Ann Fugate of murder says her mother anguished over her decision but was convinced, in the end, that the 14-year-old girlfriend of mass murderer Charles Starkweather was guilty.
"My mother struggled. She did not want to find her guilty. But she felt that she didn't have any choice," said Connie Brust, who now lives in the Millard area of Omaha.
Fugate, now 76 and going by her married name of Caril Ann Clair, asked the Nebraska Board of Pardons on Tuesday to grant her a pardon. The board voted unanimously and without comment to deny the request.
Fugate was convicted of first-degree murder and felony murder in the commission of a robbery as an accomplice in Starkweather's slaying of 11 people.
It stands as one of the most sensational murder sprees in history, and continues to spark debate as to who was most responsible. The case has also inspired several books, movies and a song, which tend to romanticize the relationship between Starkweather, then 19, and Clair, who had broken up with him just prior to the spree.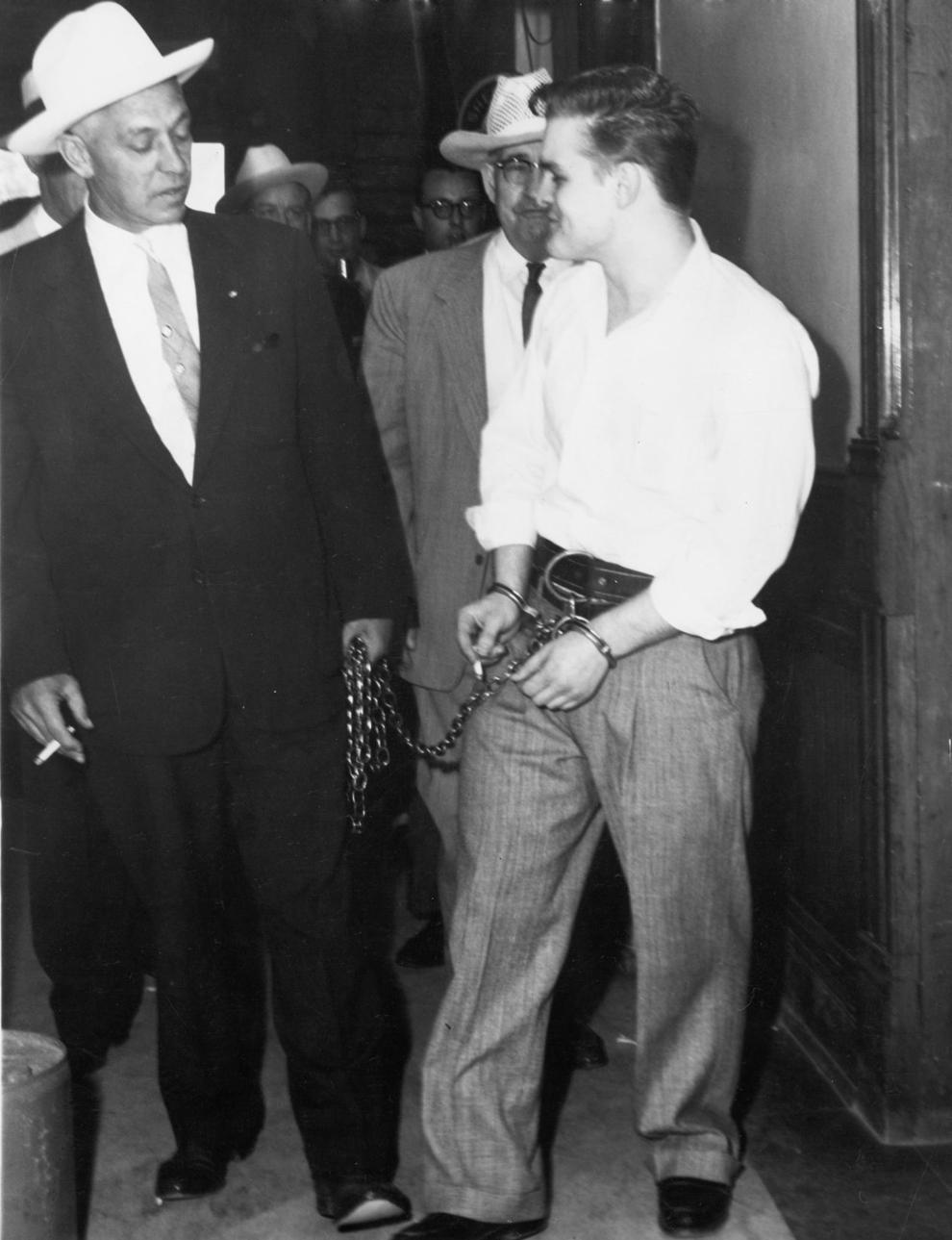 Clair, who has always maintained that she was forced under threat to accompany Starkweather, spent 17 years in prison before being paroled in 1976.
But Brust said her mother, Lois Hunt, was swayed by evidence that indicated that Clair was in possession of Starkweather's gun as he slept during their run from authorities, which carried them from Lincoln to eastern Wyoming. Clair could have escaped then, she said, and even could have shot Starkweather.
Brust, who was in fourth grade at the time, recalled the panic that ensued after news of Starkweather's first slayings became public. She said that her father came to her elementary school carrying a shotgun and took her out of classes.
"You think that didn't scare a fourth grader?" Brust said. "We were all standing at the window (at home) to see this car go by so we could call the police."
She said that Clair, who was paroled and released from prison, doesn't deserve a pardon, which is an official declaration of forgiveness, not a declaration of innocence.
"Now she wants to sweep what happened under the rug. That's impossible for me," Brust said.
Clair did not attend Tuesday's Pardons Board meeting, but in her application for a pardon, she wrote that she was abducted, held captive and terrorized by Starkweather, and "did whatever he wanted me to."
Clair said he told her his gang was holding her family hostage and they would be killed if she tried to escape.
---
OWH front pages through the years​
Photos: OWH front pages through the years​
1932: Lindbergh baby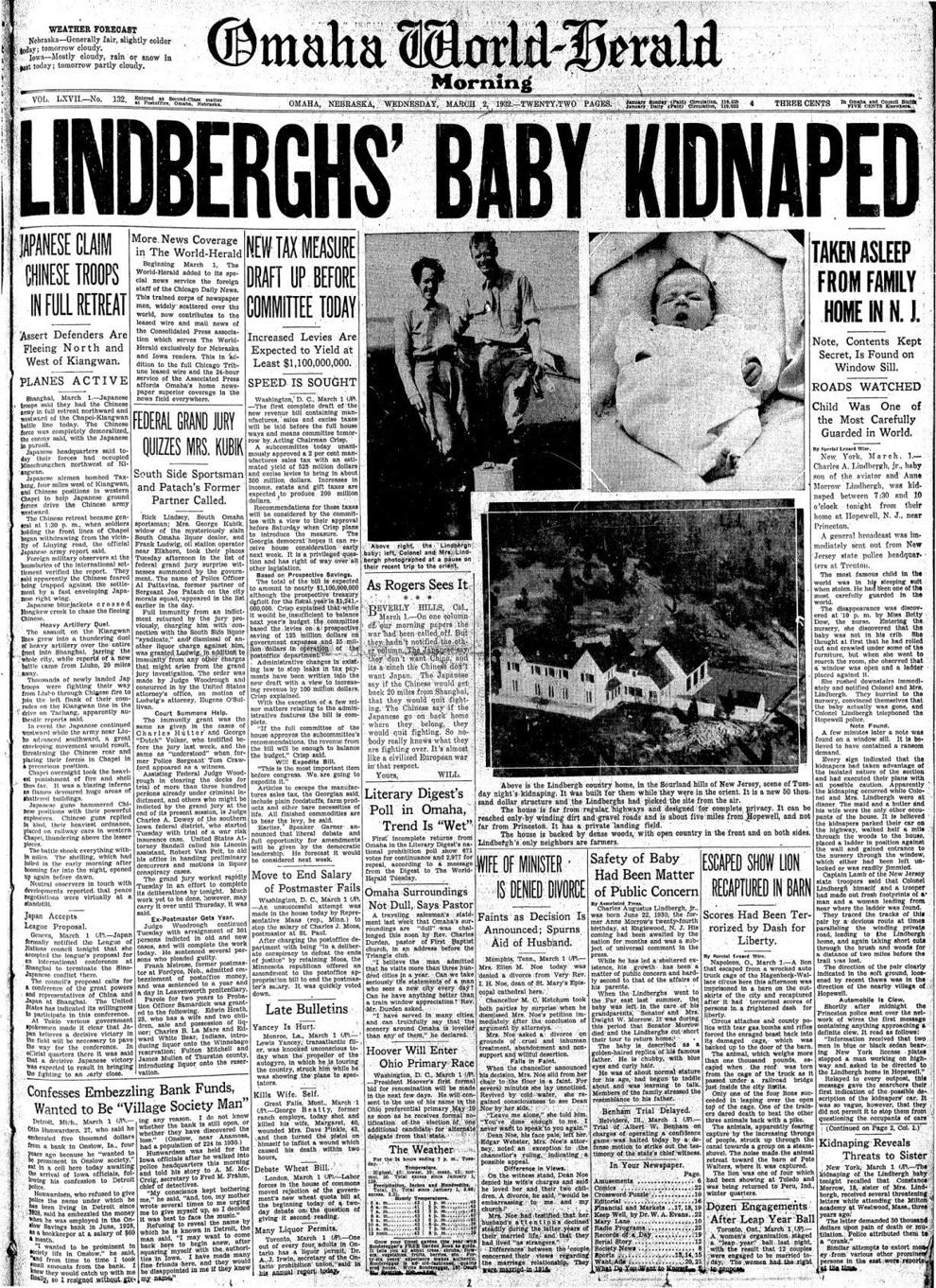 1932: Roosevelt elected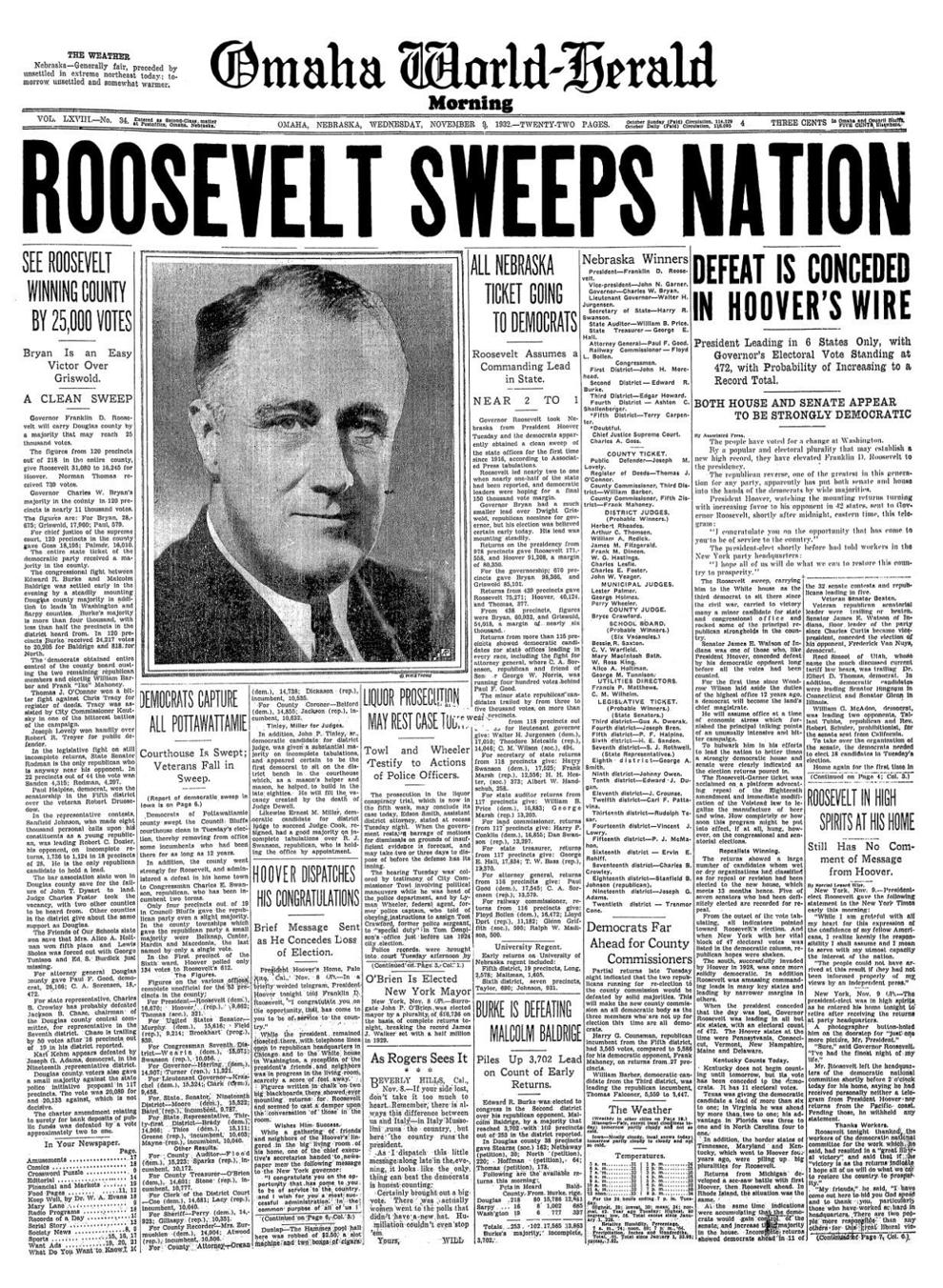 1937: Hindenburg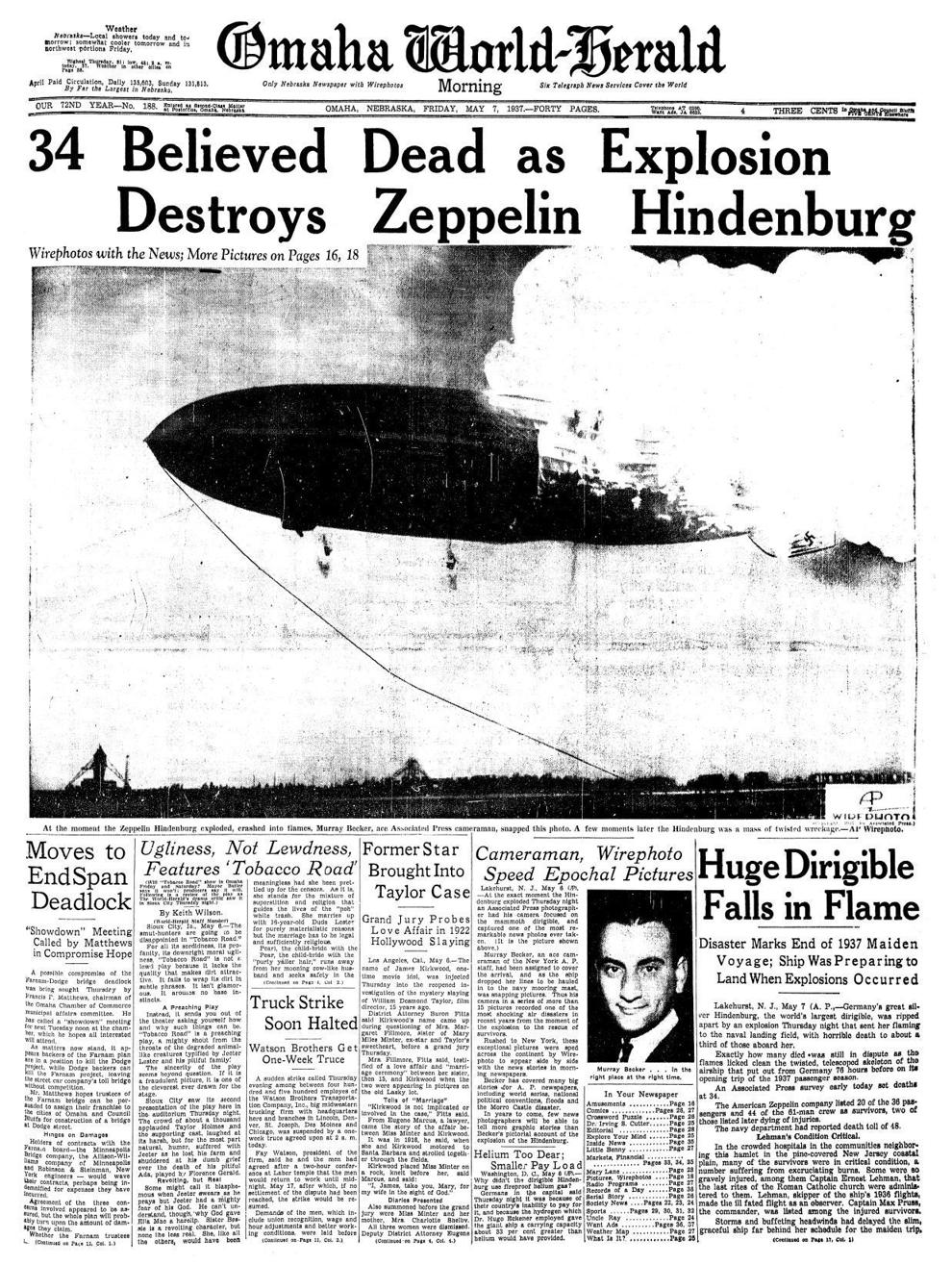 1941, evening edition: Pearl Harbor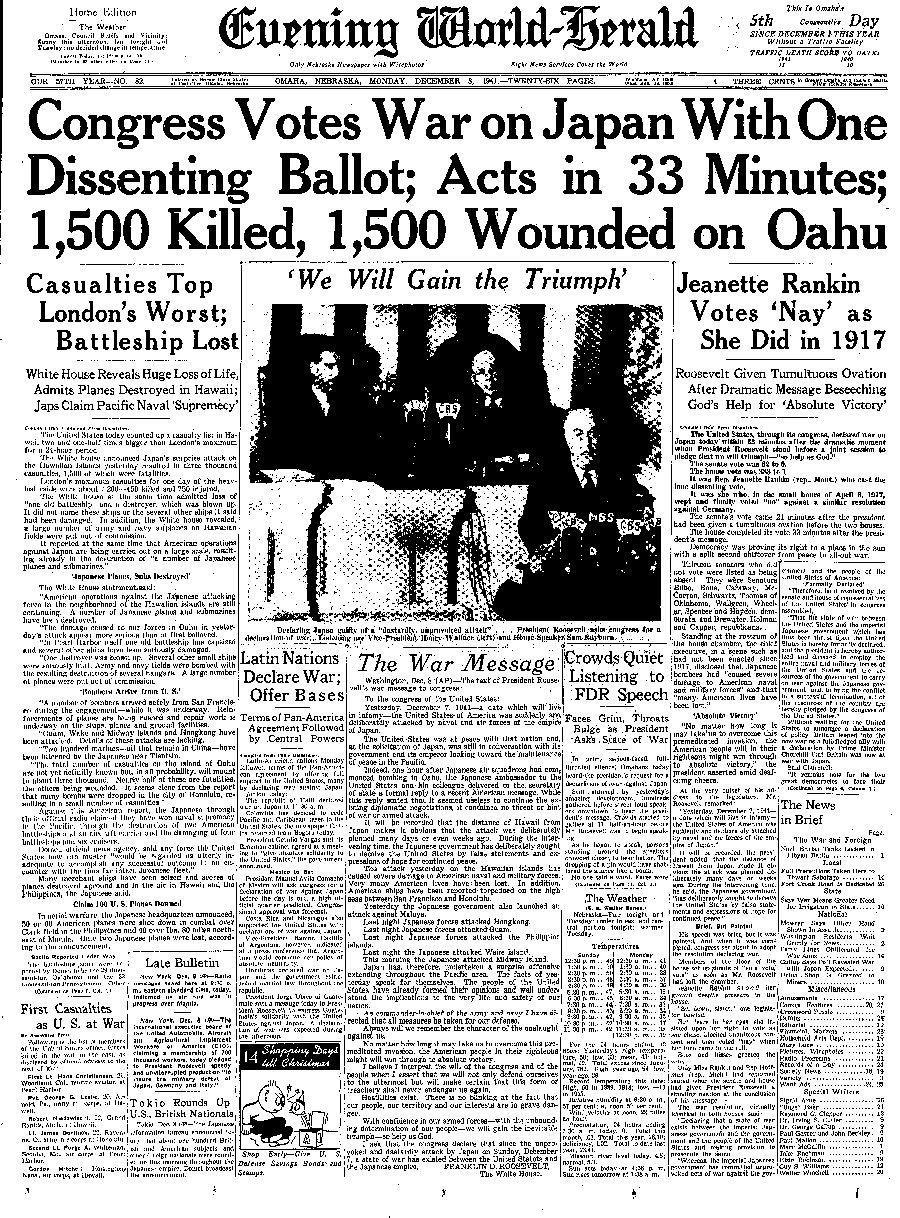 1941: Pearl Harbor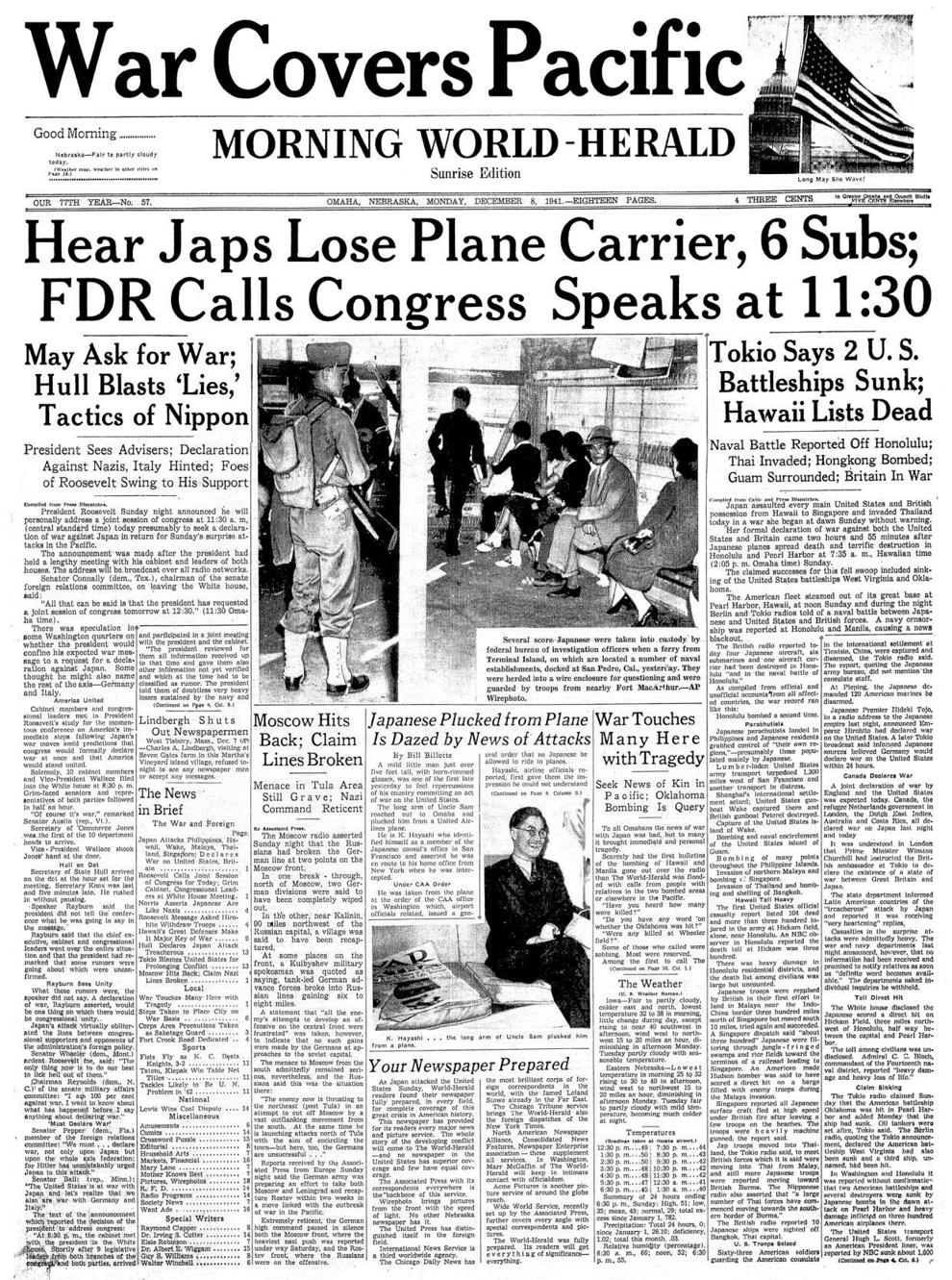 1945: End of WWII
1952: Flooding
1958: Charles Starkweather is captured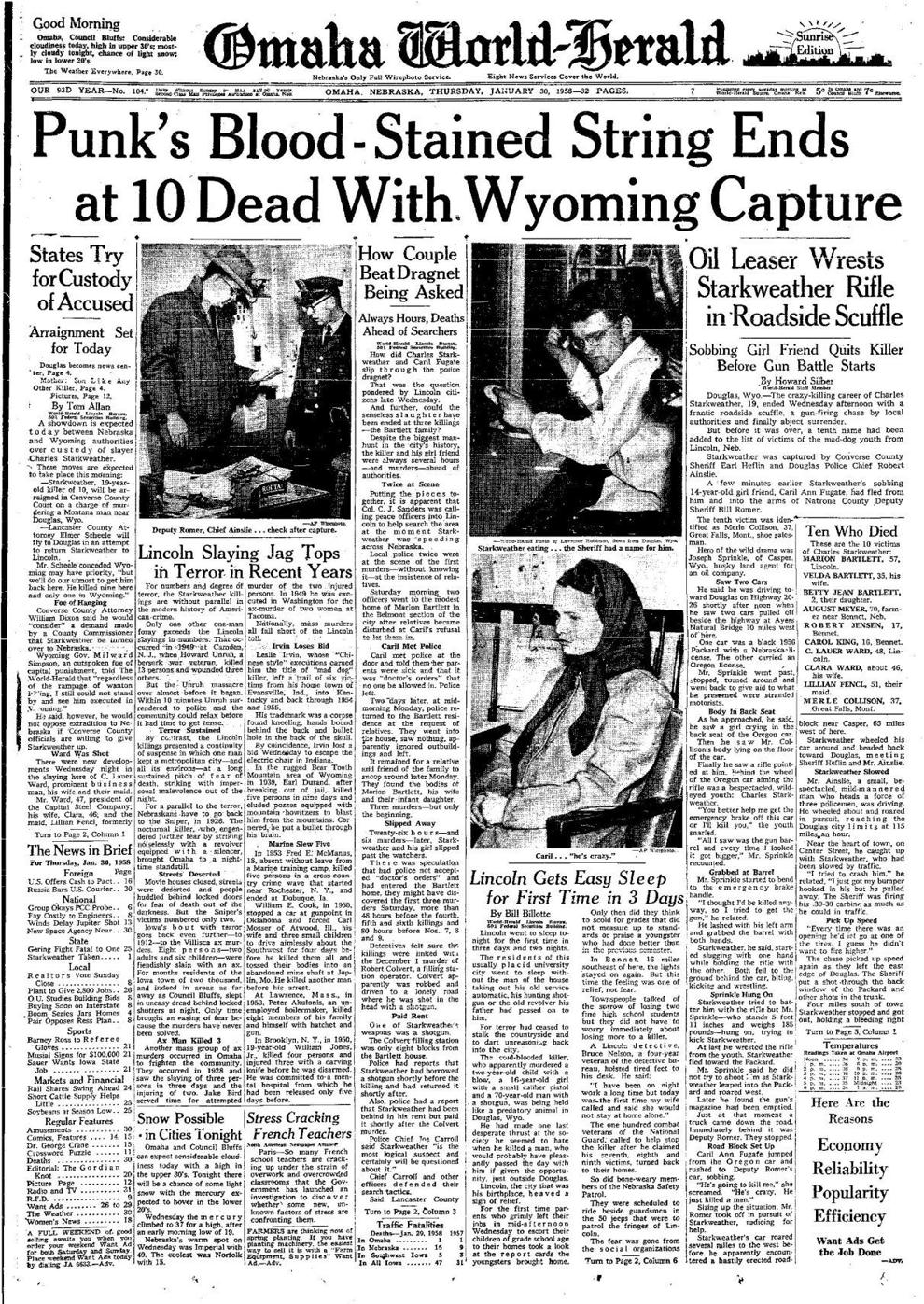 1959: Charles Starkweather executed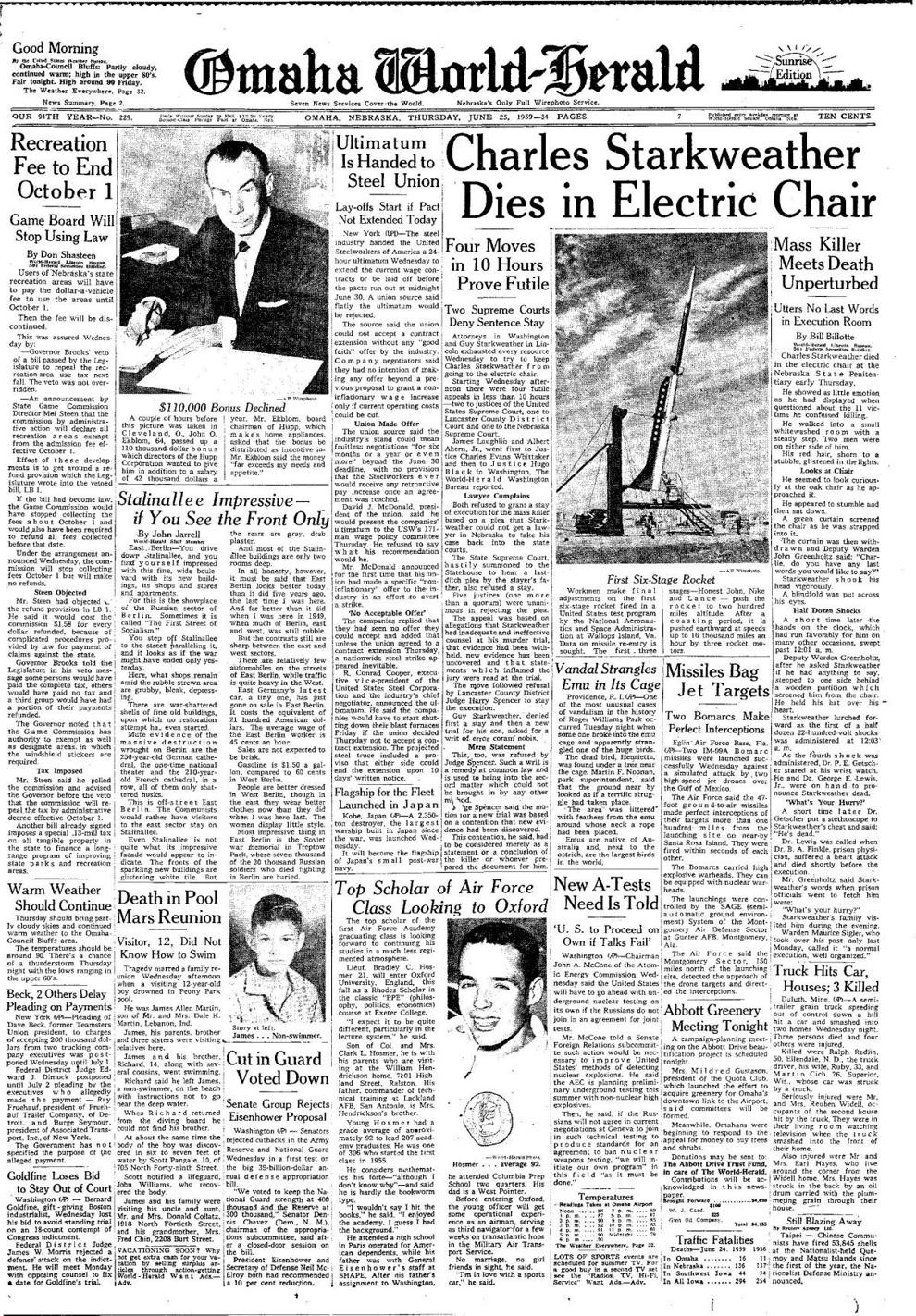 1963: Kennedy assassination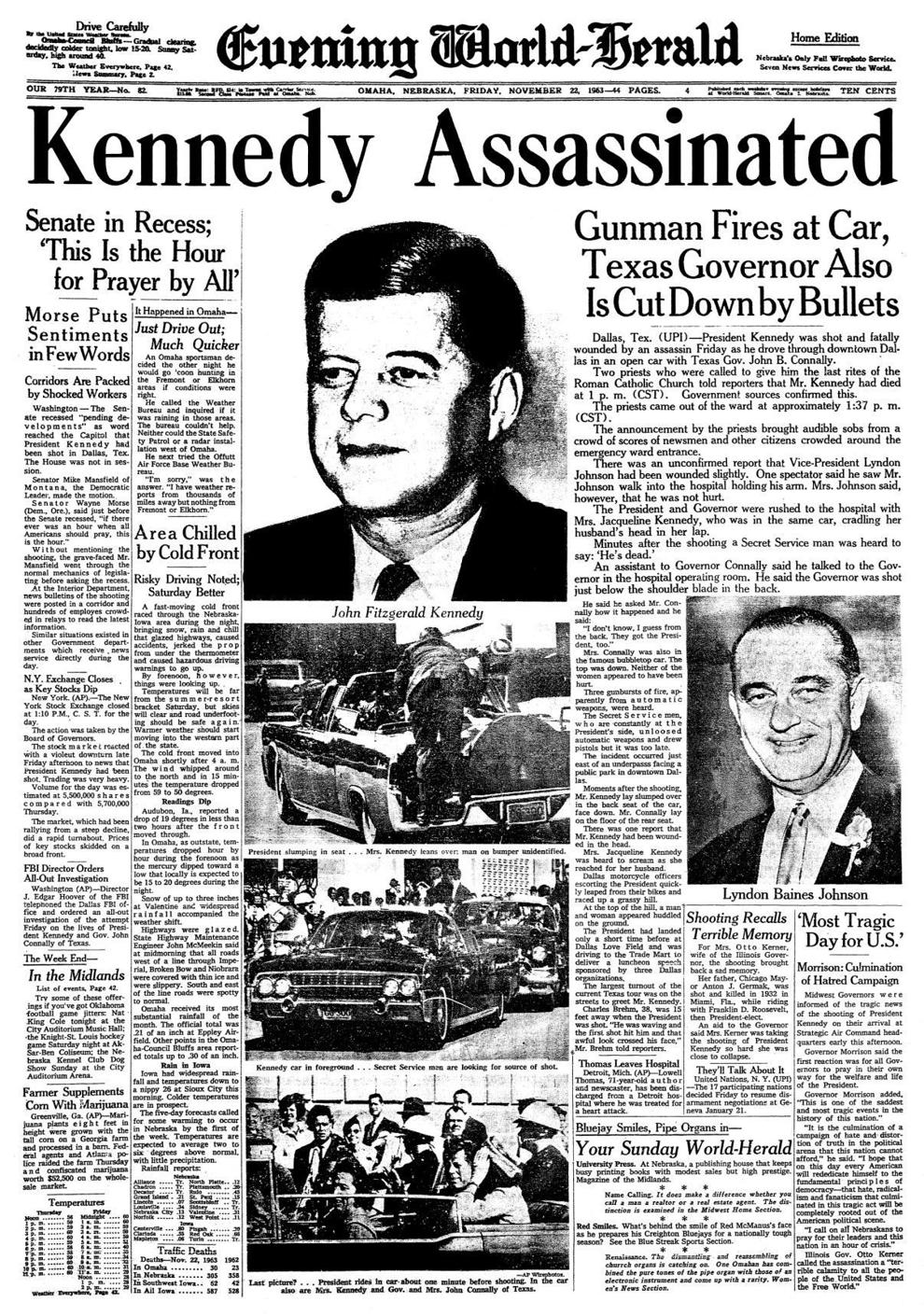 1968: MLK Funeral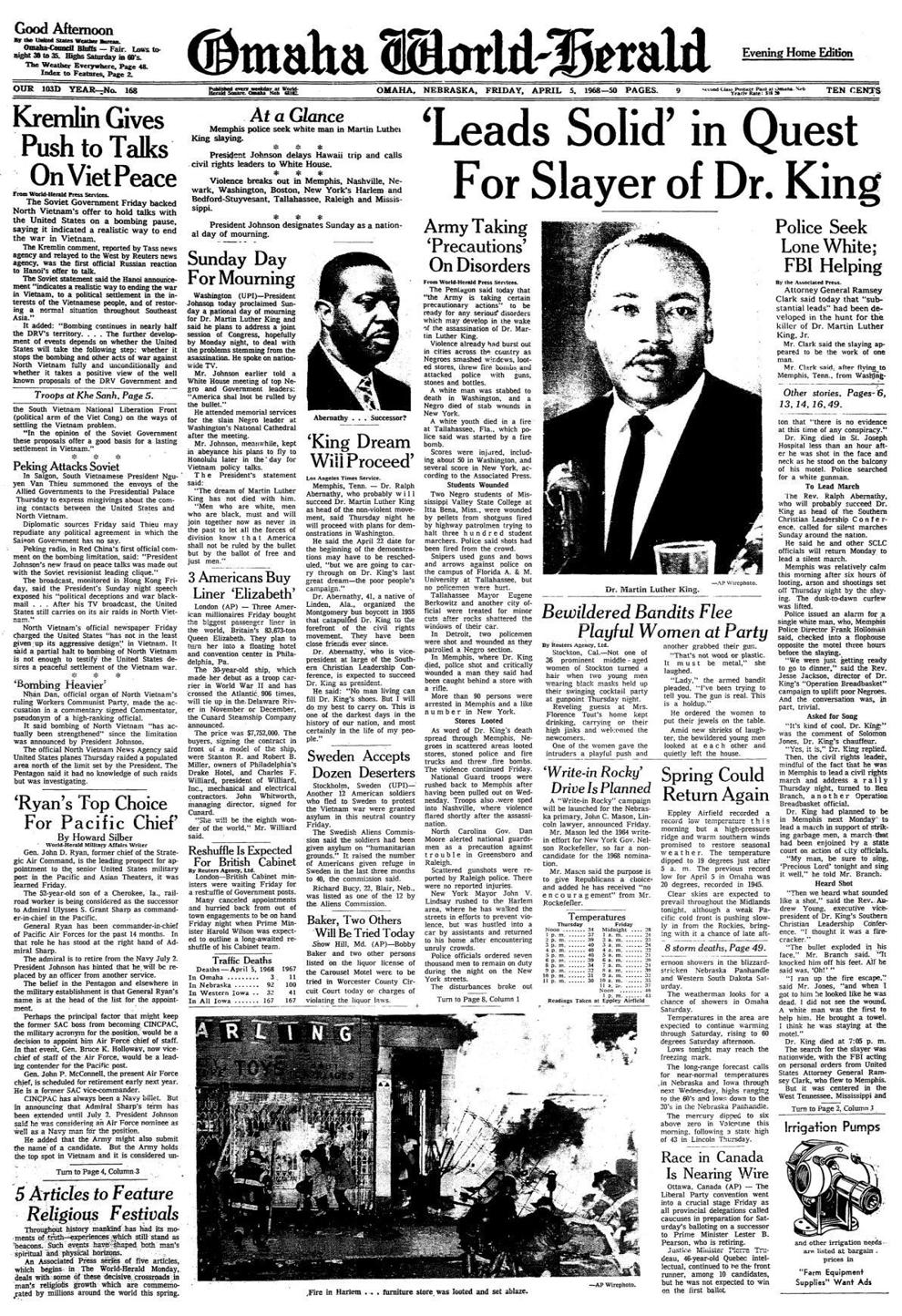 1969: Moon Landing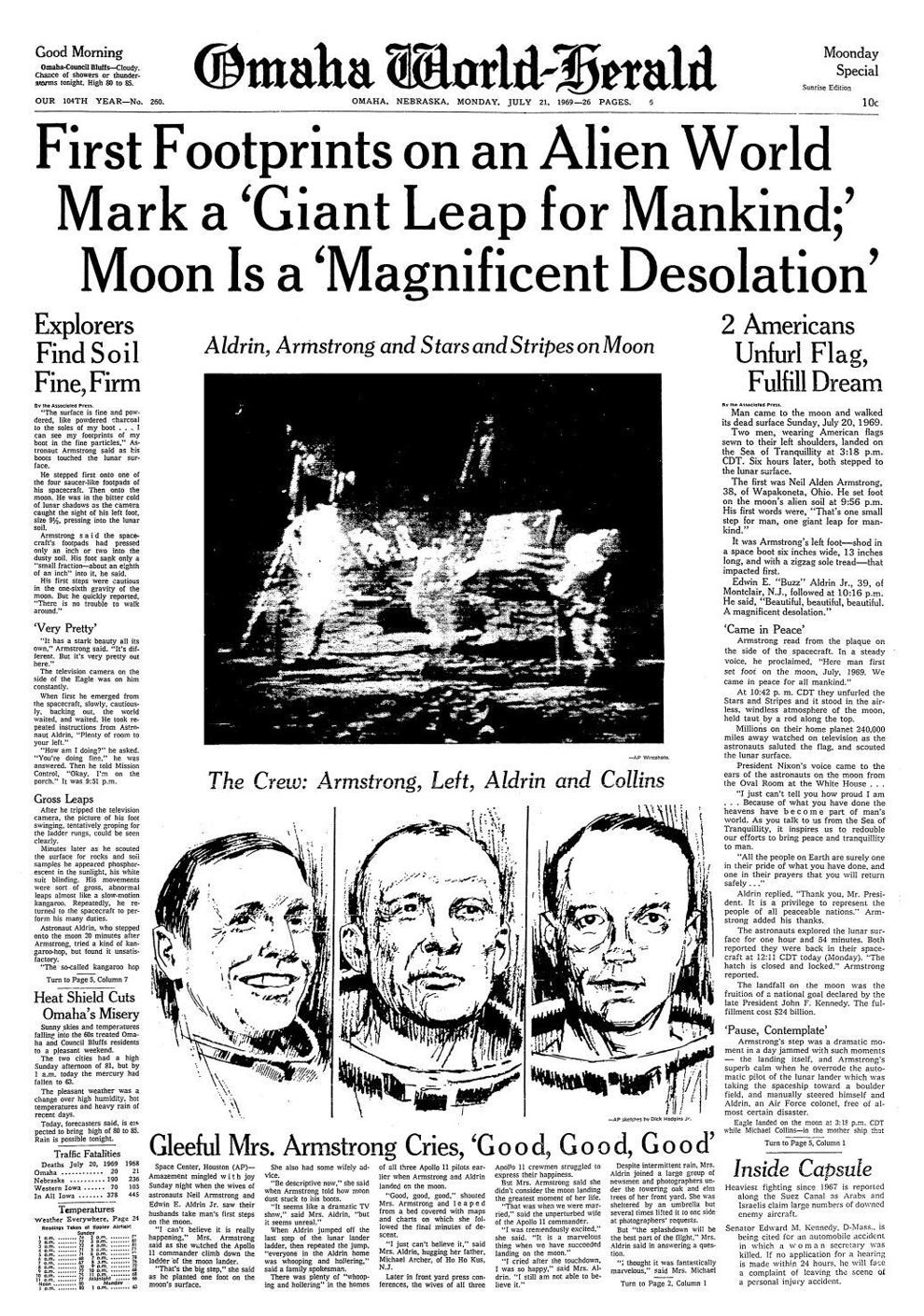 1971: Husker national championship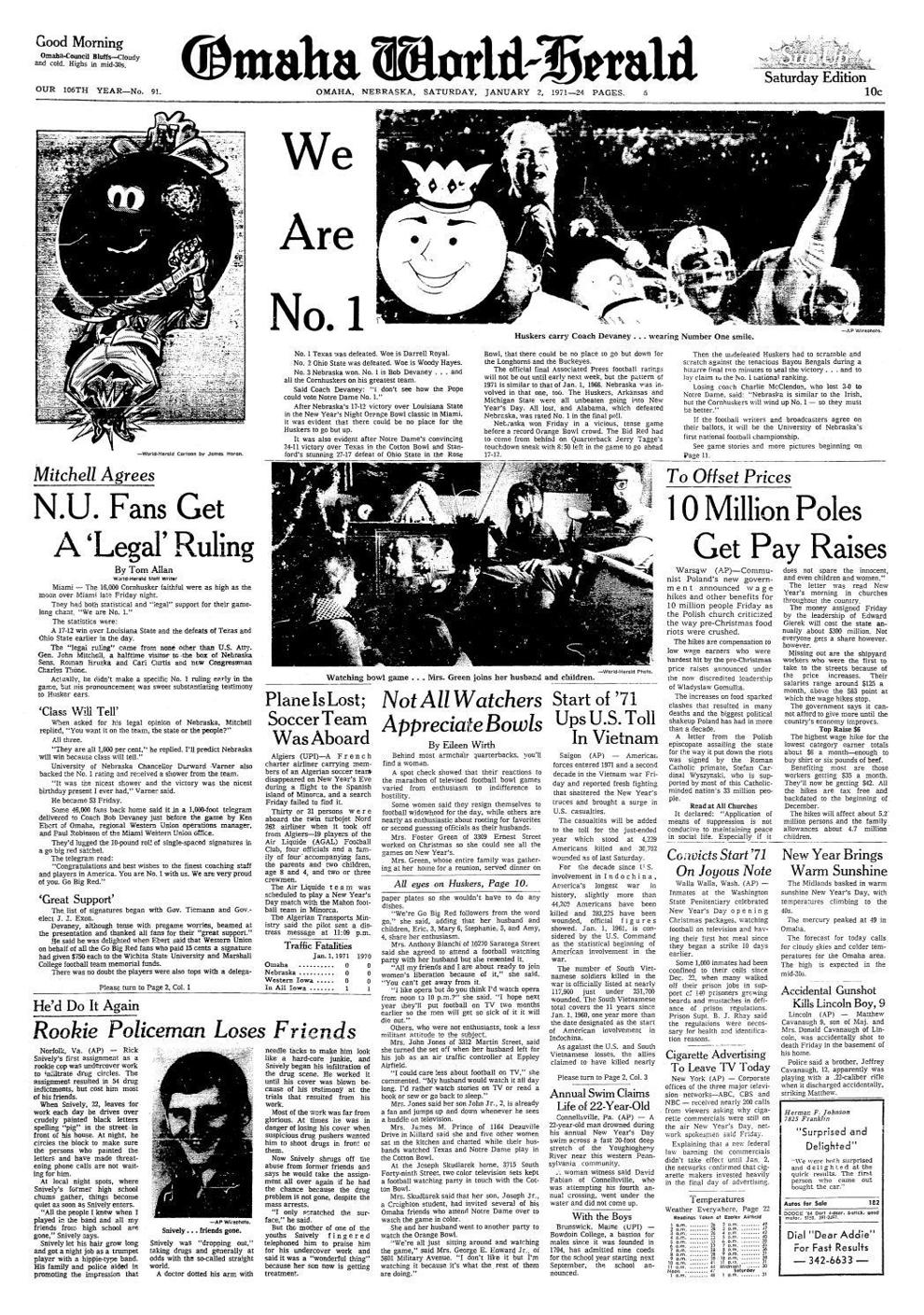 1972: Husker national championship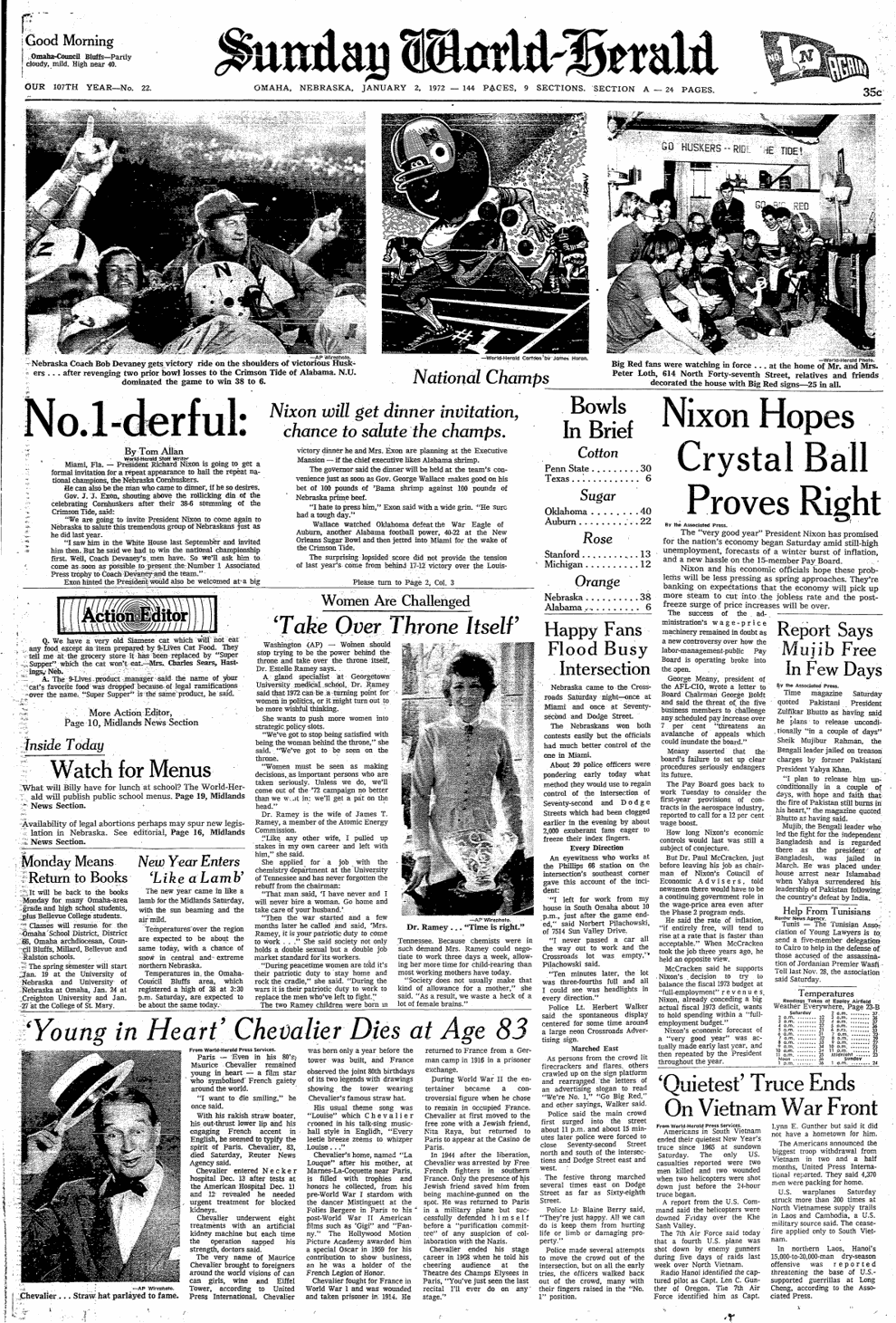 1974: Nixon resignation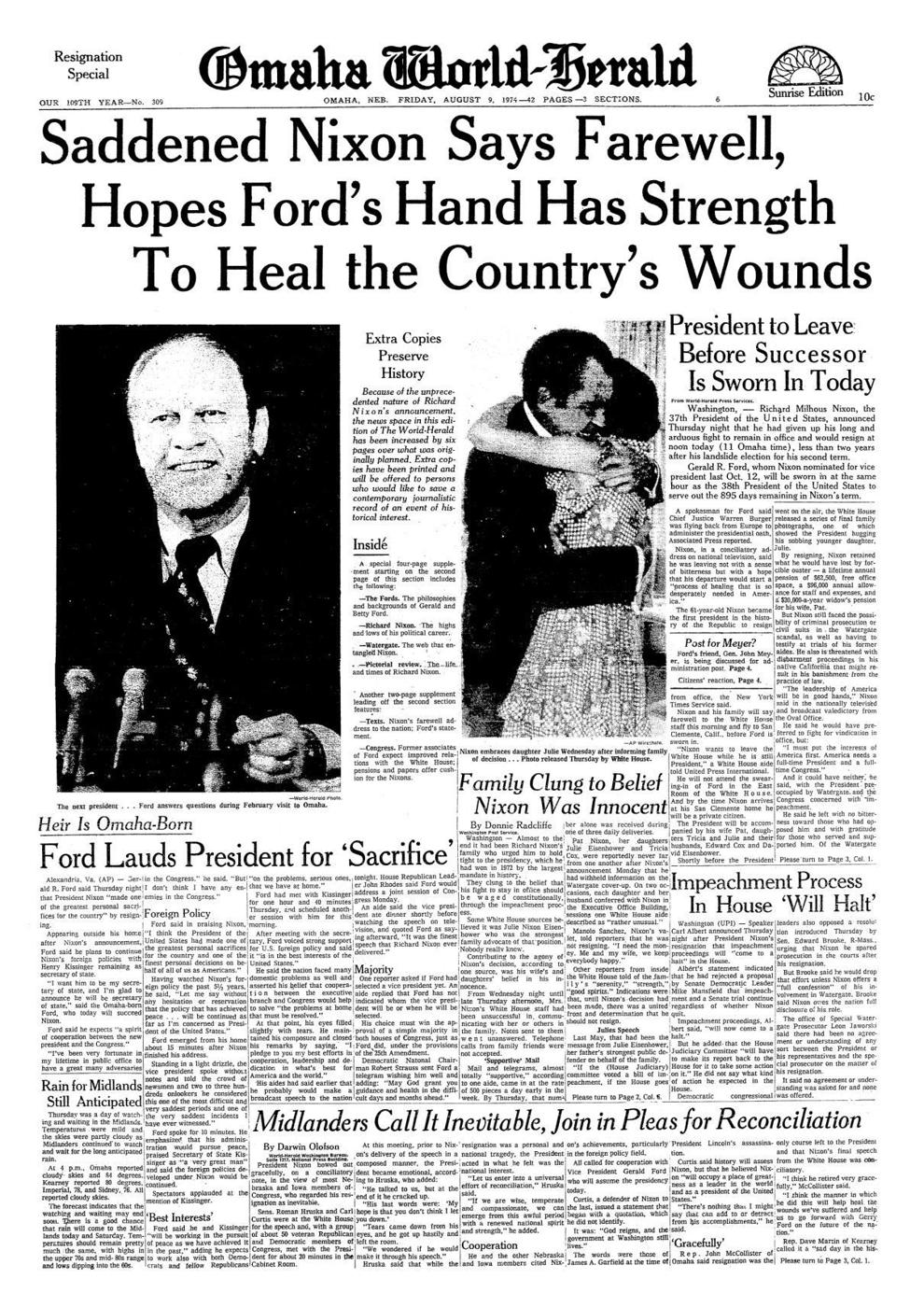 1975: Blizzard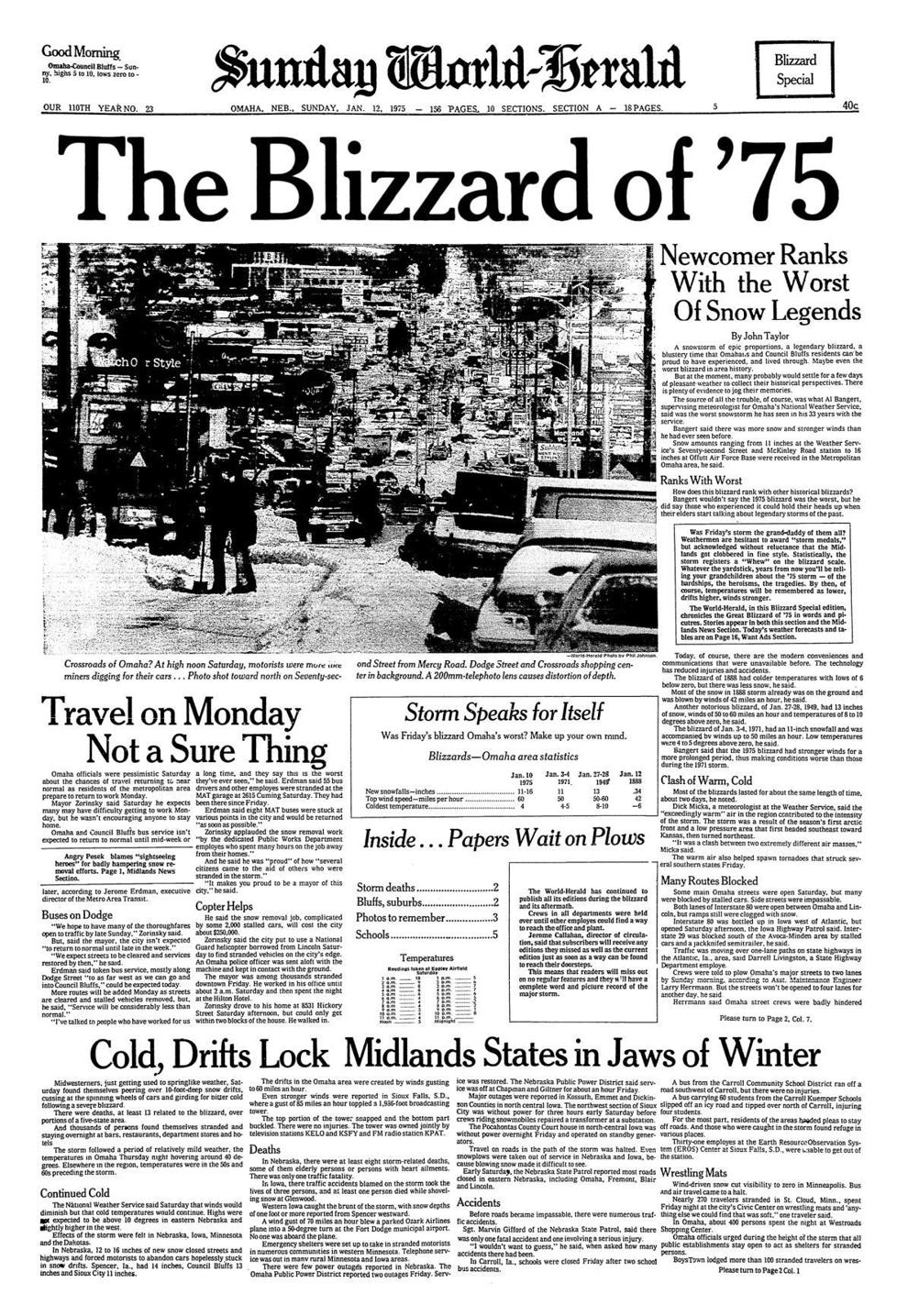 1975: Tornado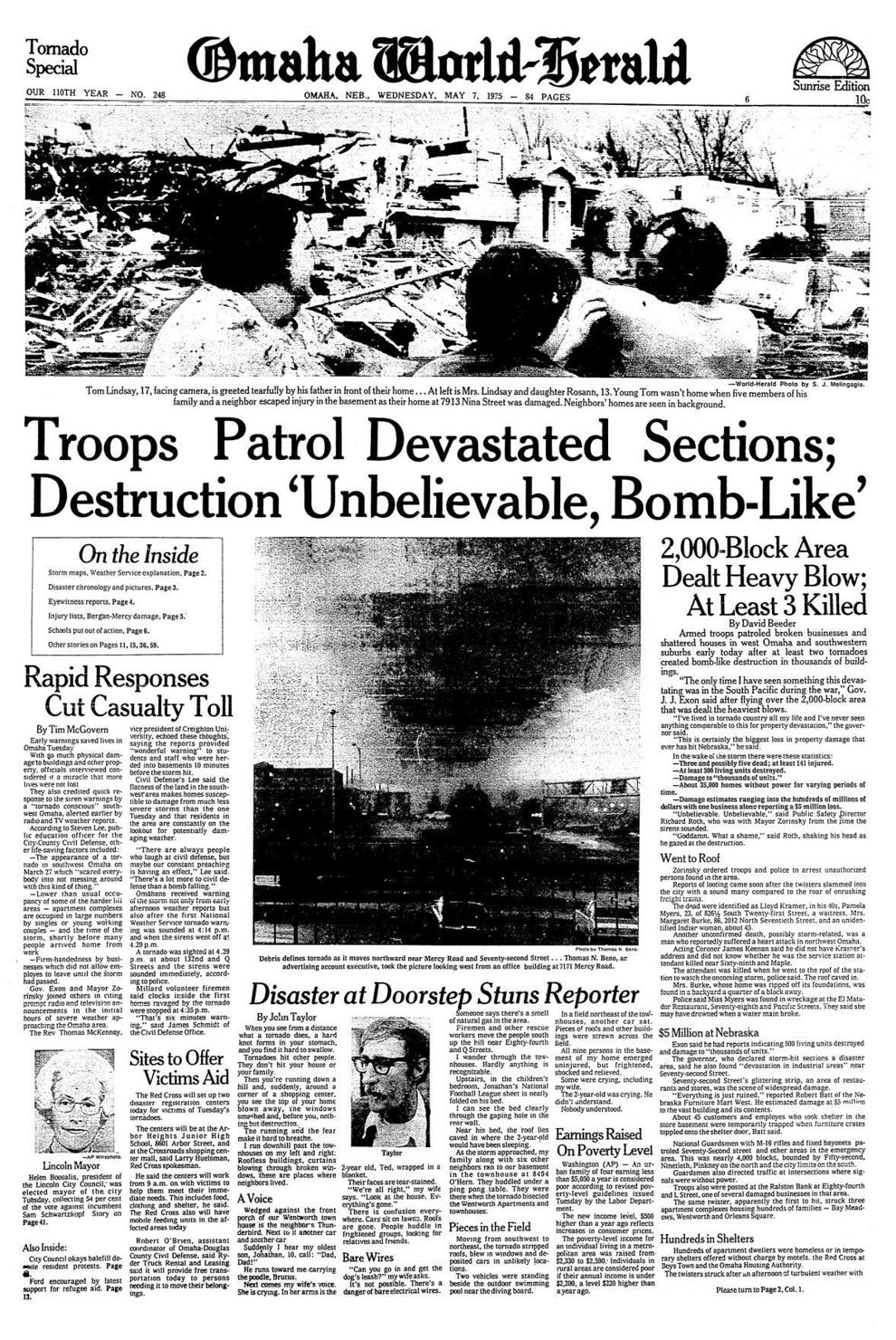 1981: Iran hostage release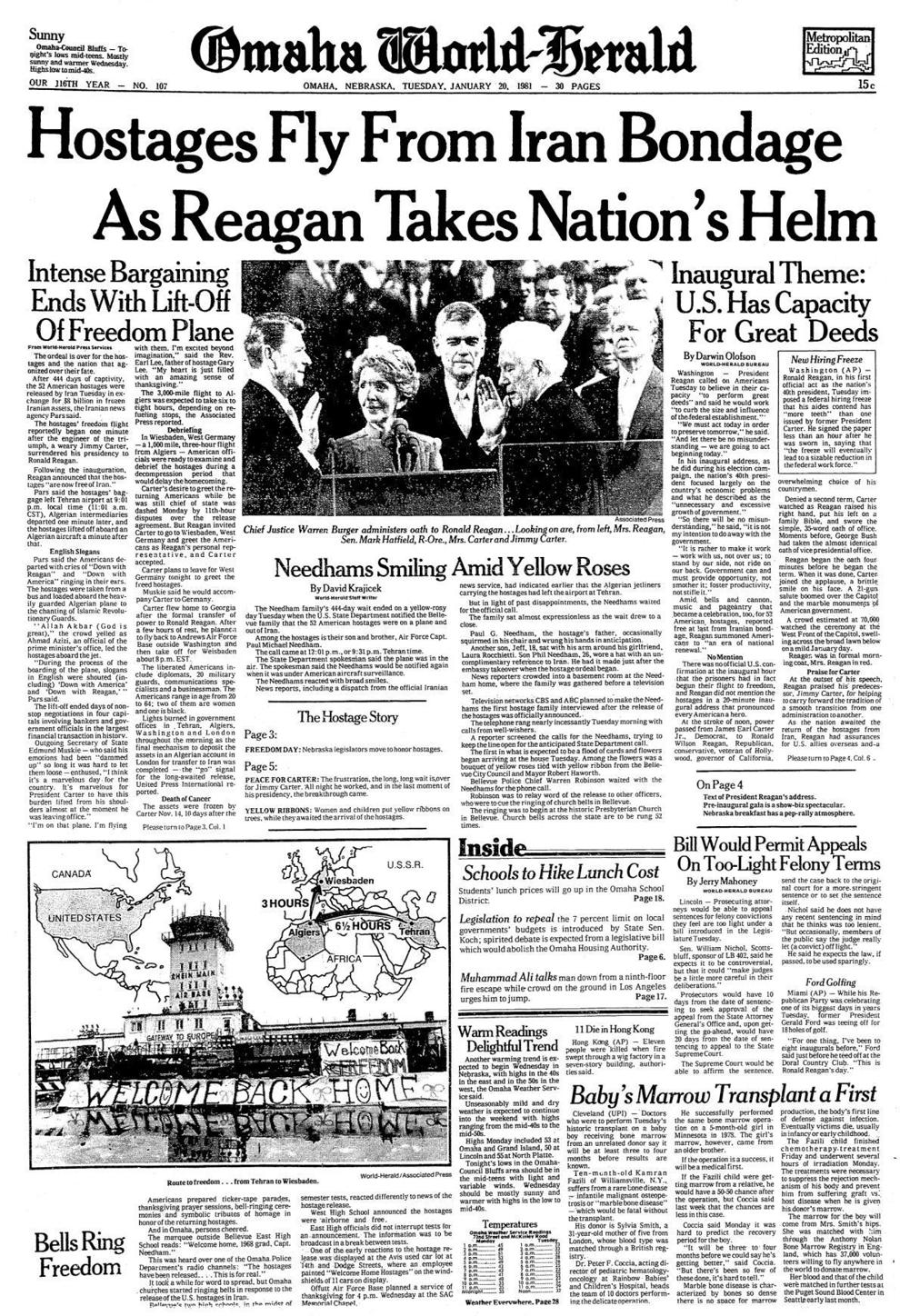 1981: Reagan assassination attempt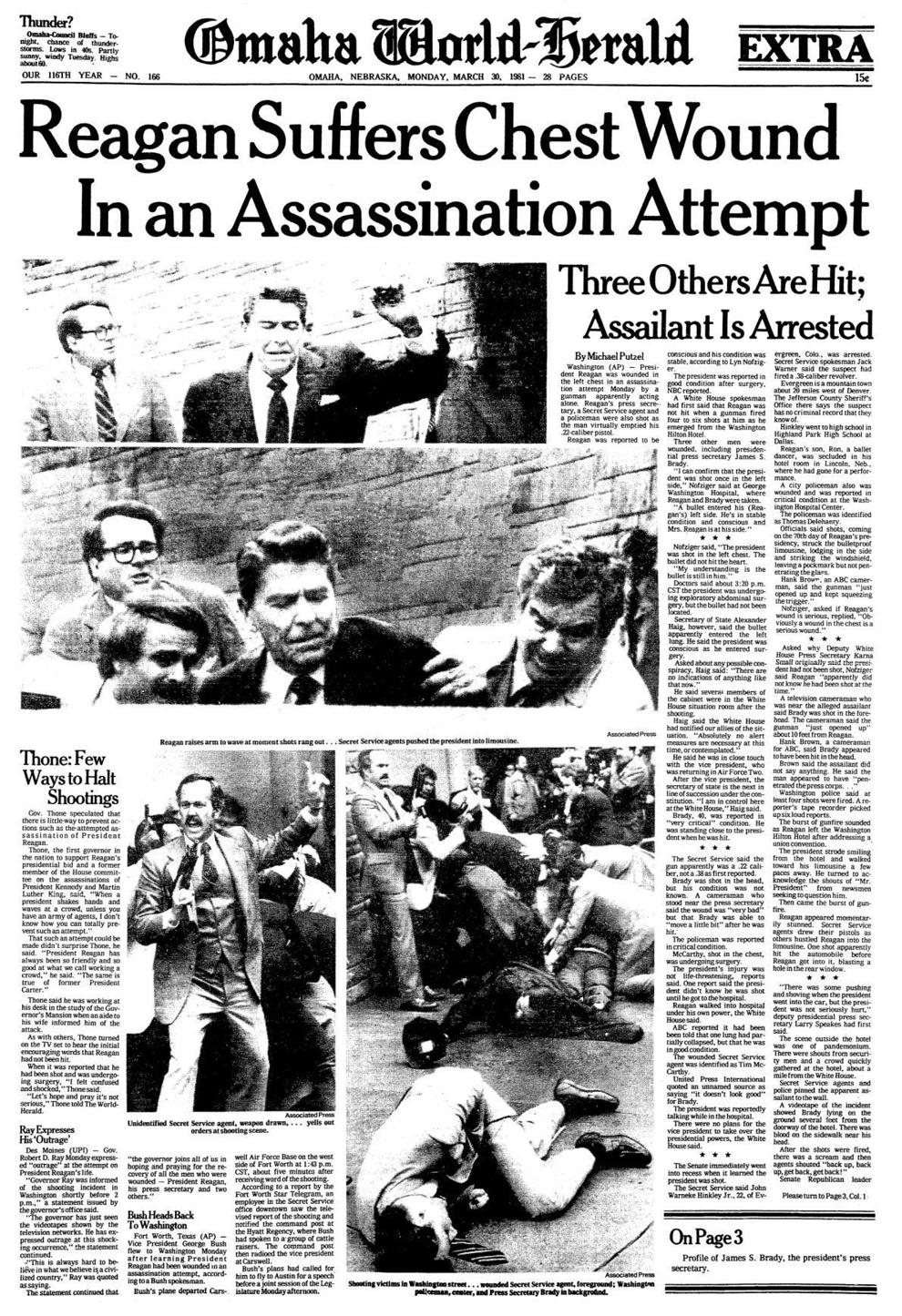 1986: Challenger explosion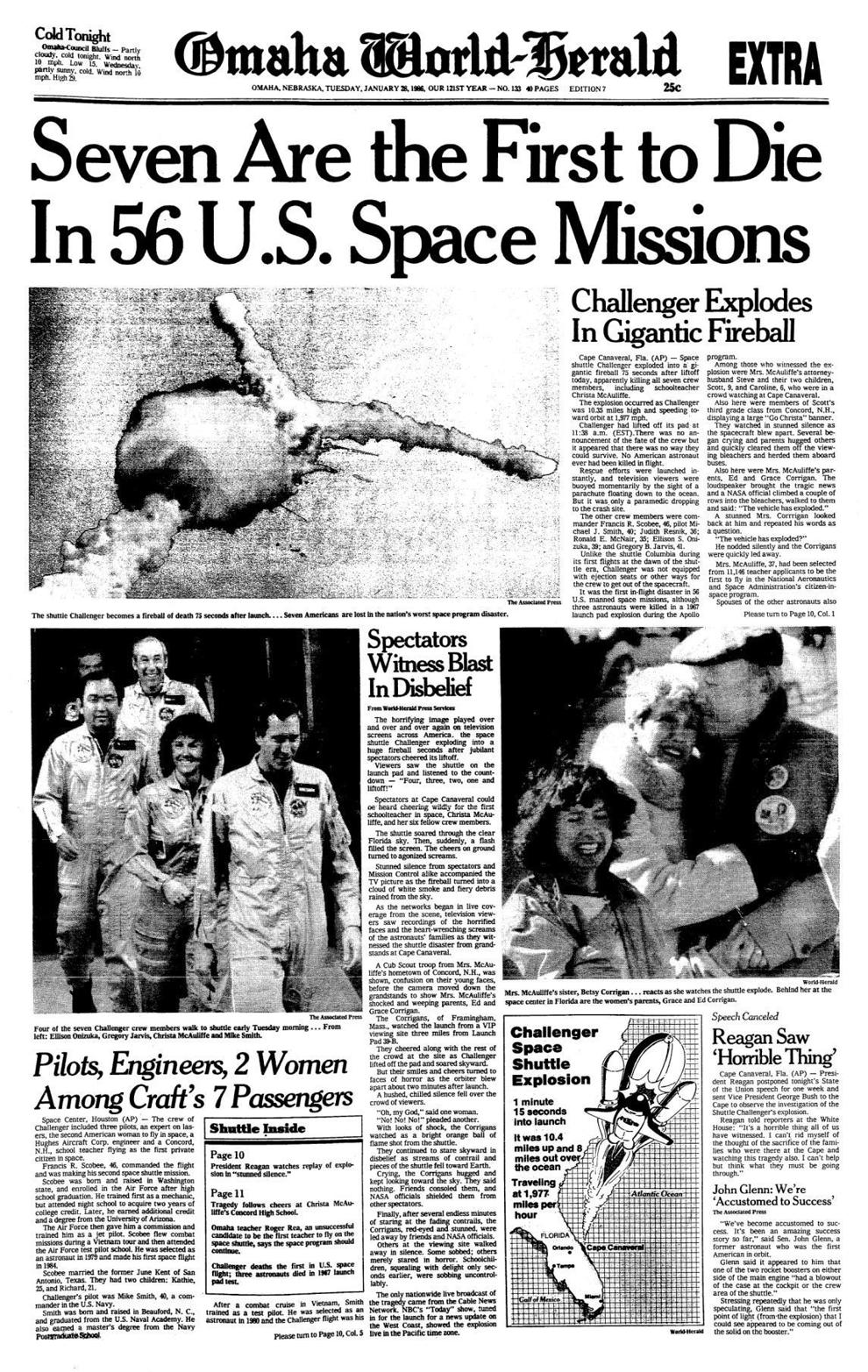 1989: Berlin Wall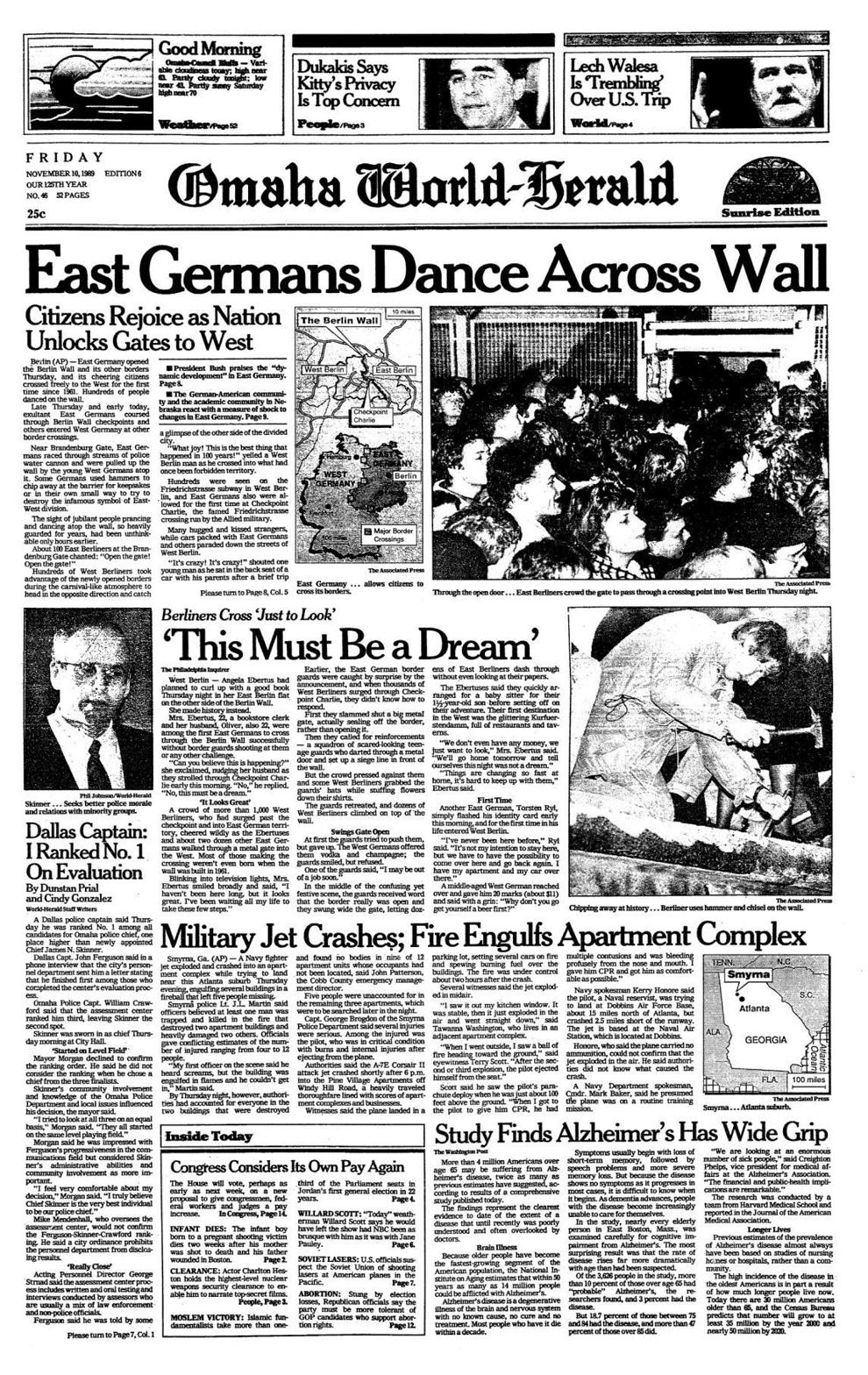 1995: Husker national championship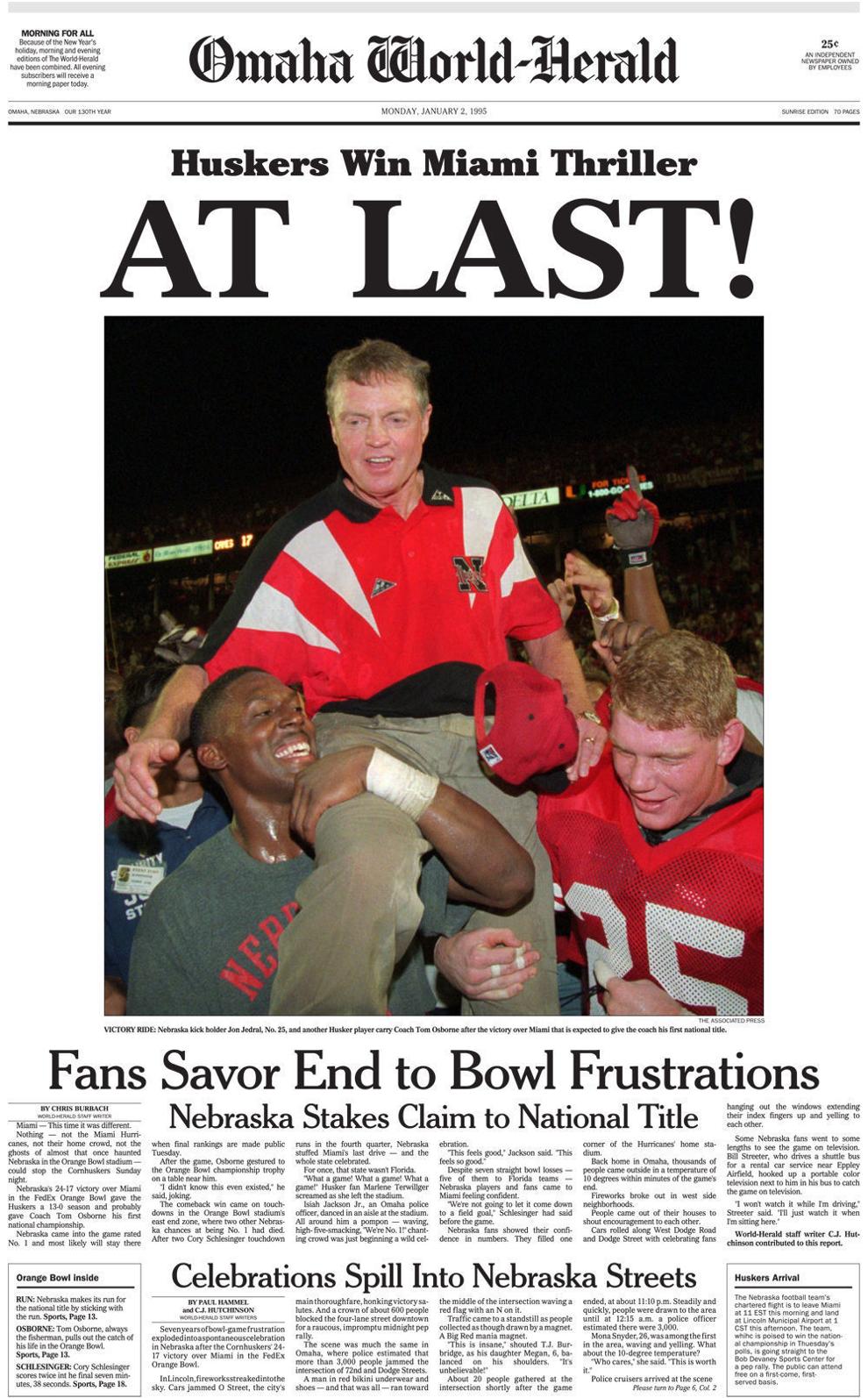 1996: Husker national championship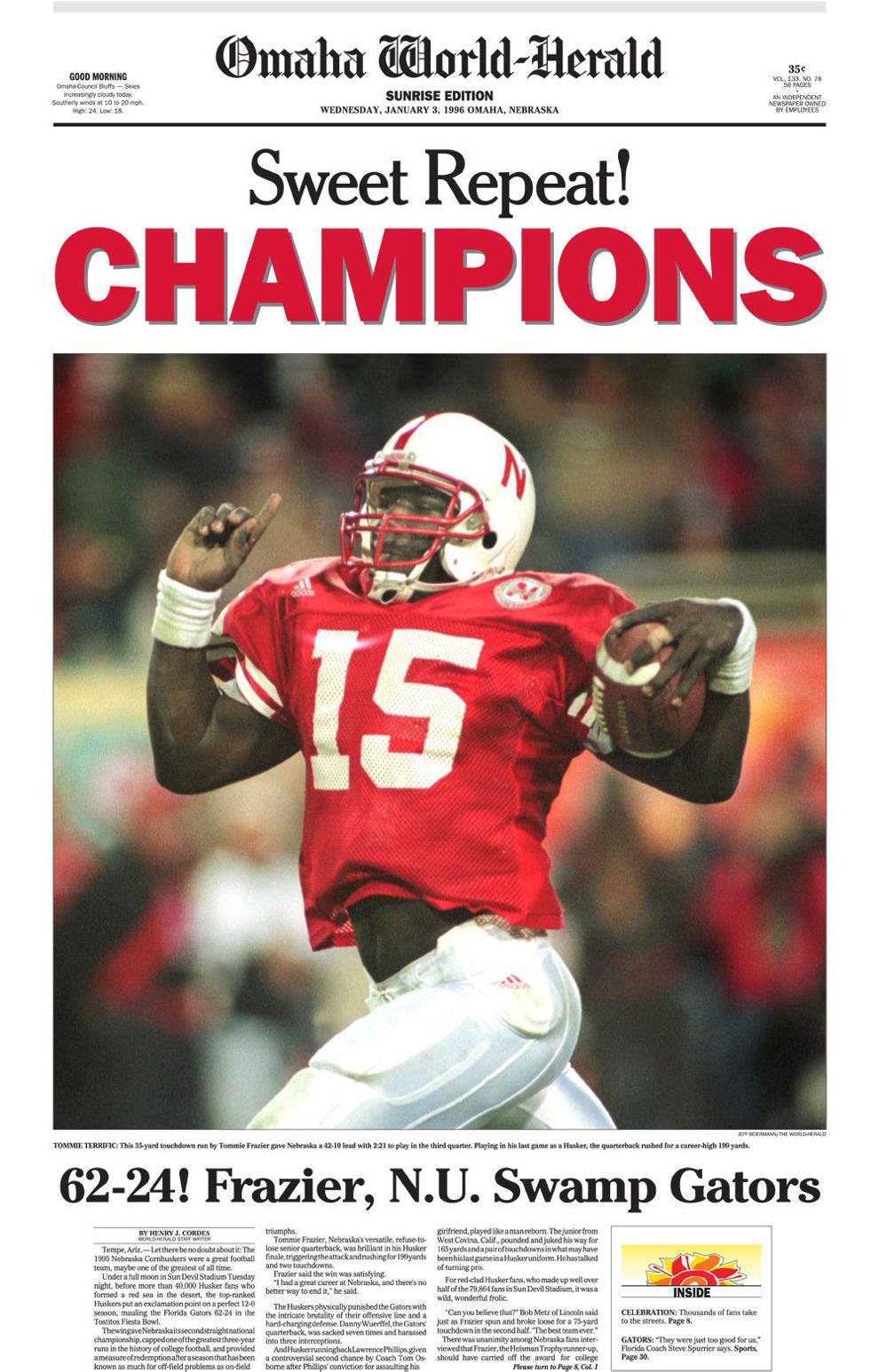 1998: Husker national championship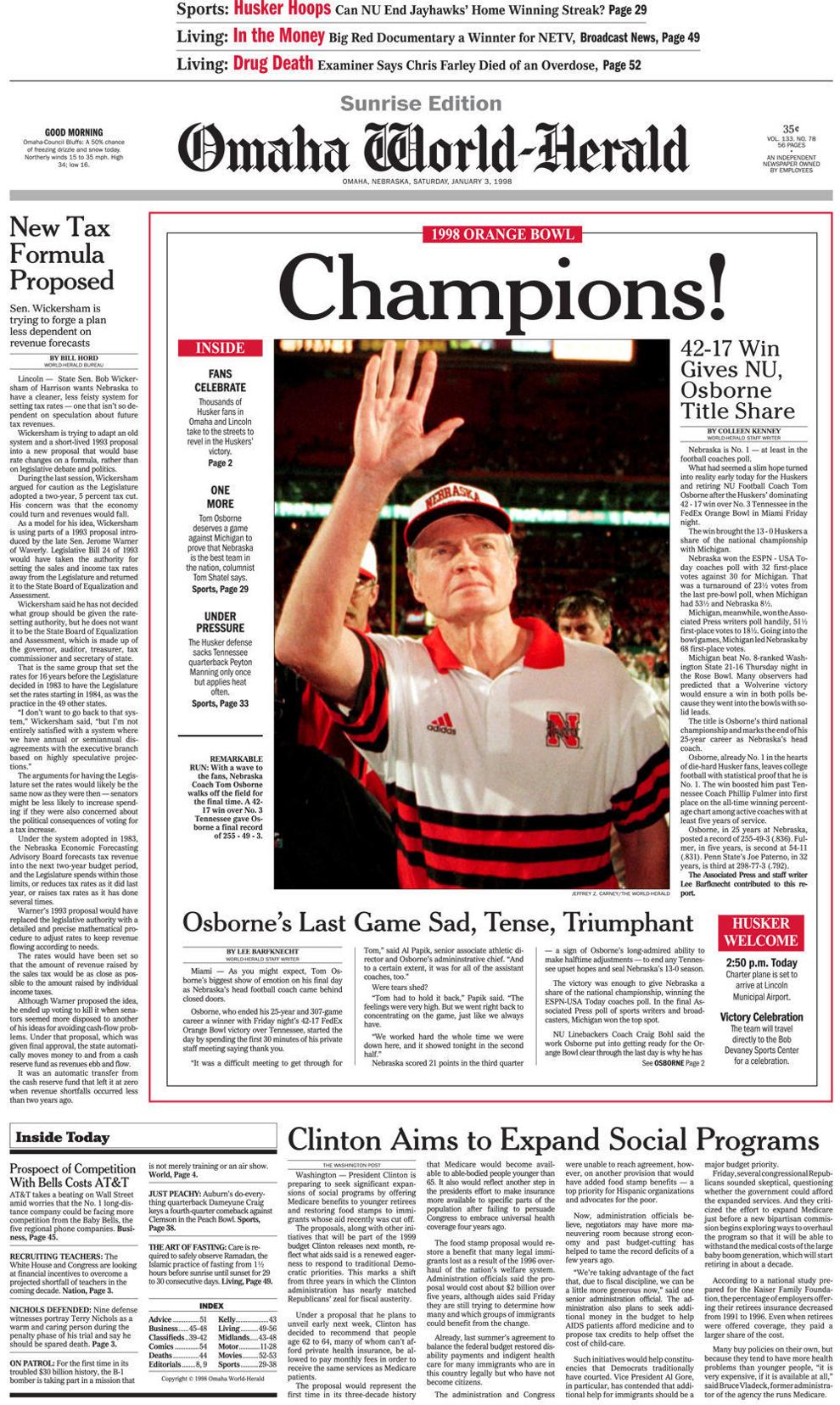 2001: 9/11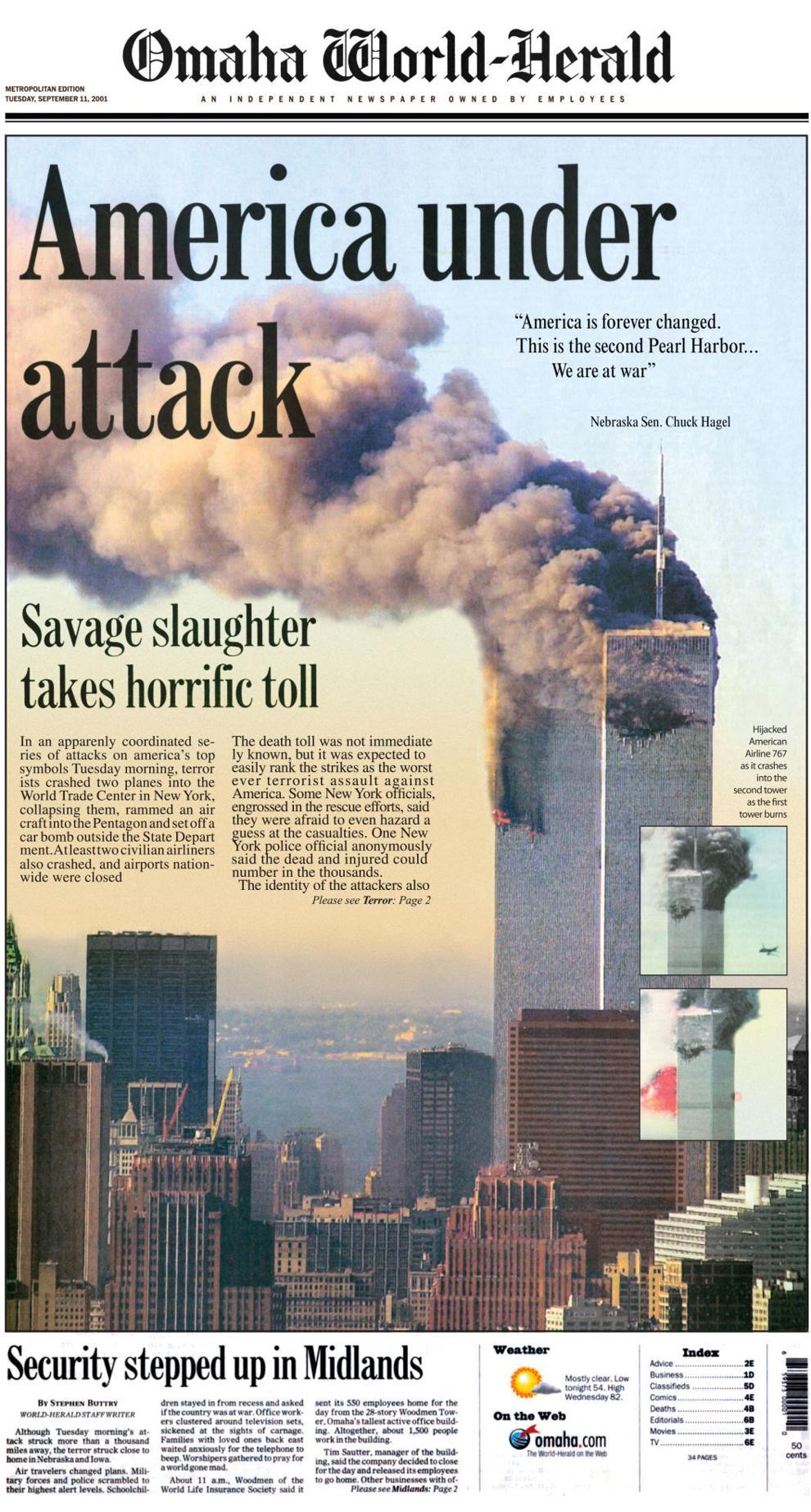 2008: Tornado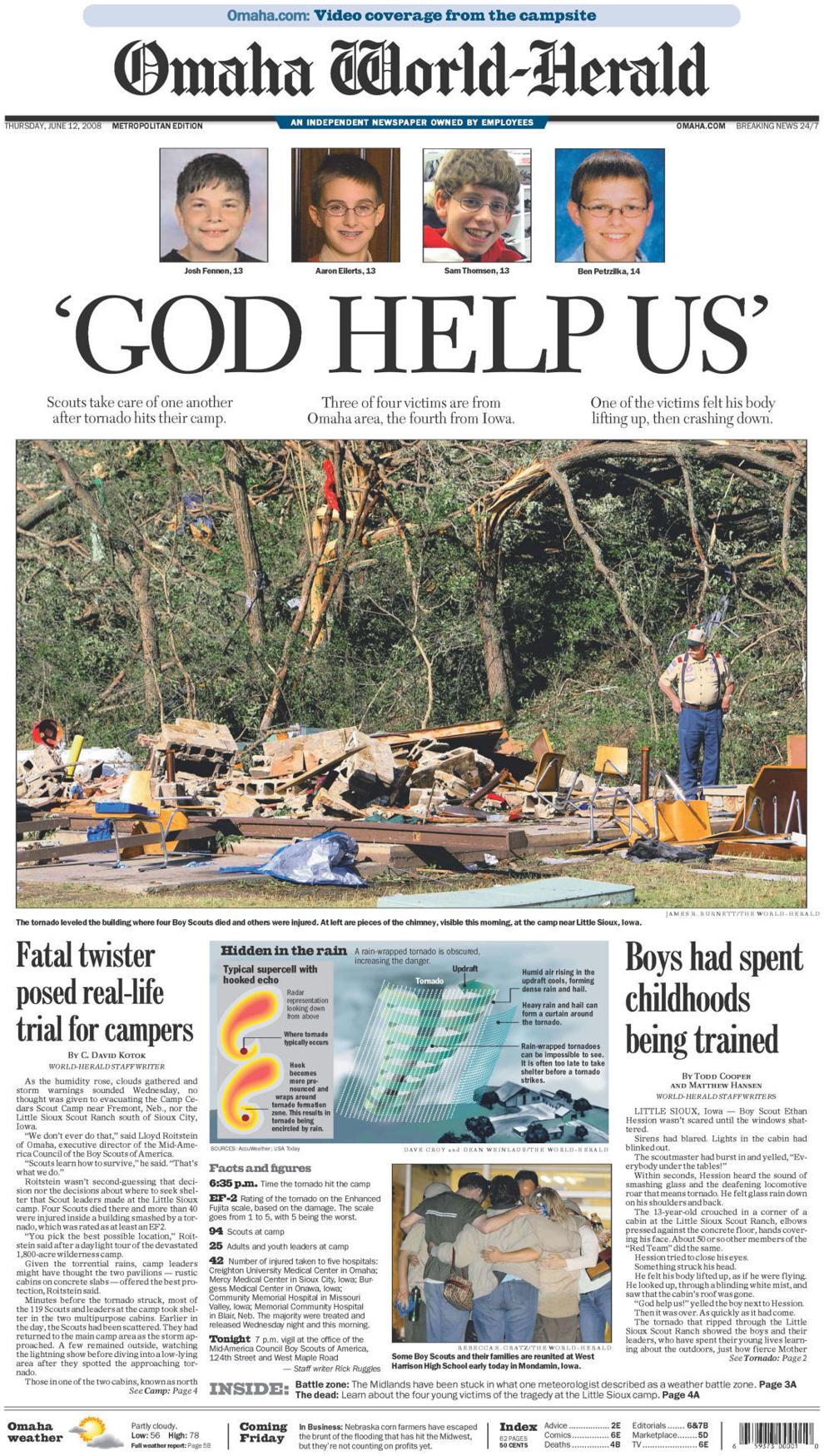 2008: Obama elected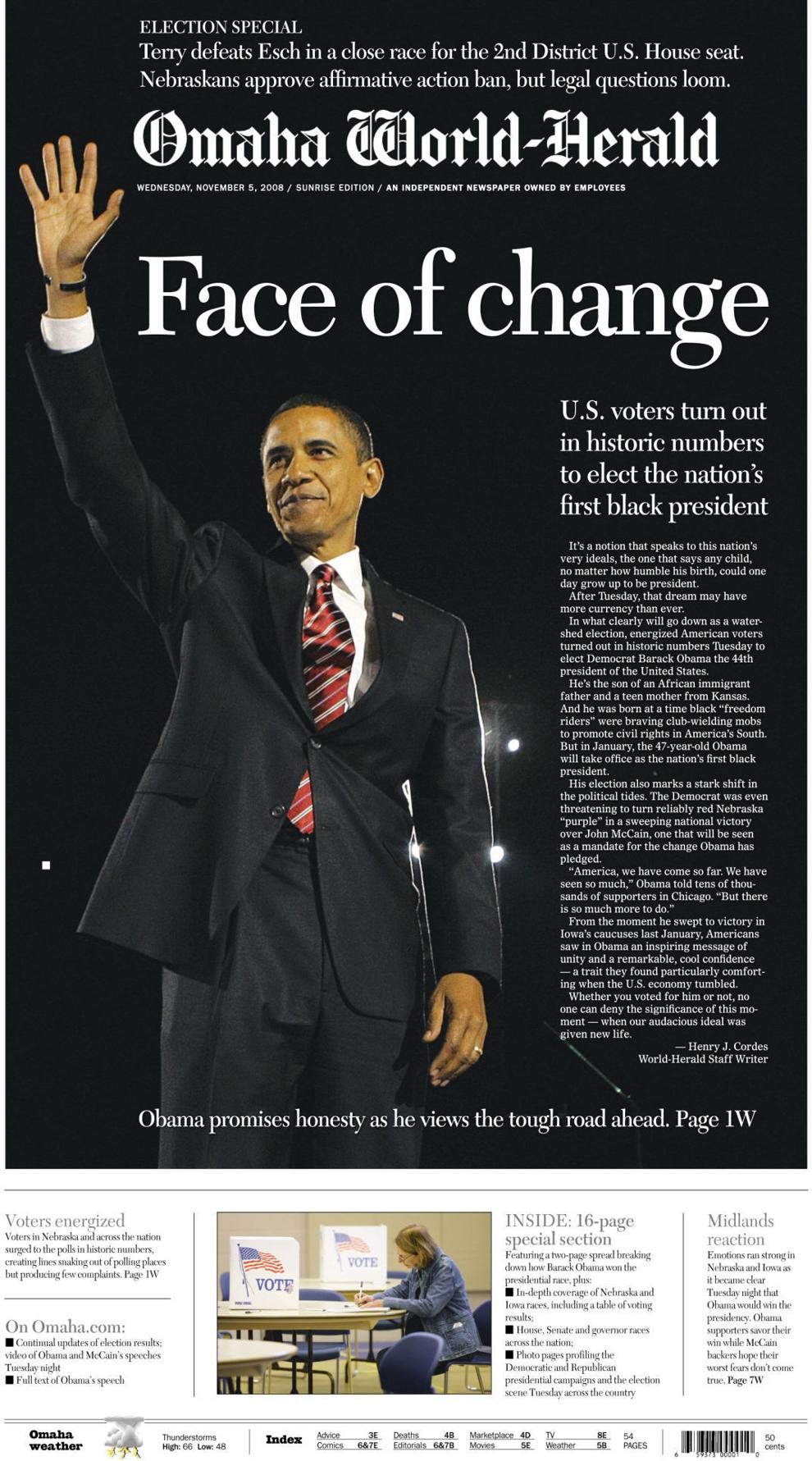 2016: Trump elected