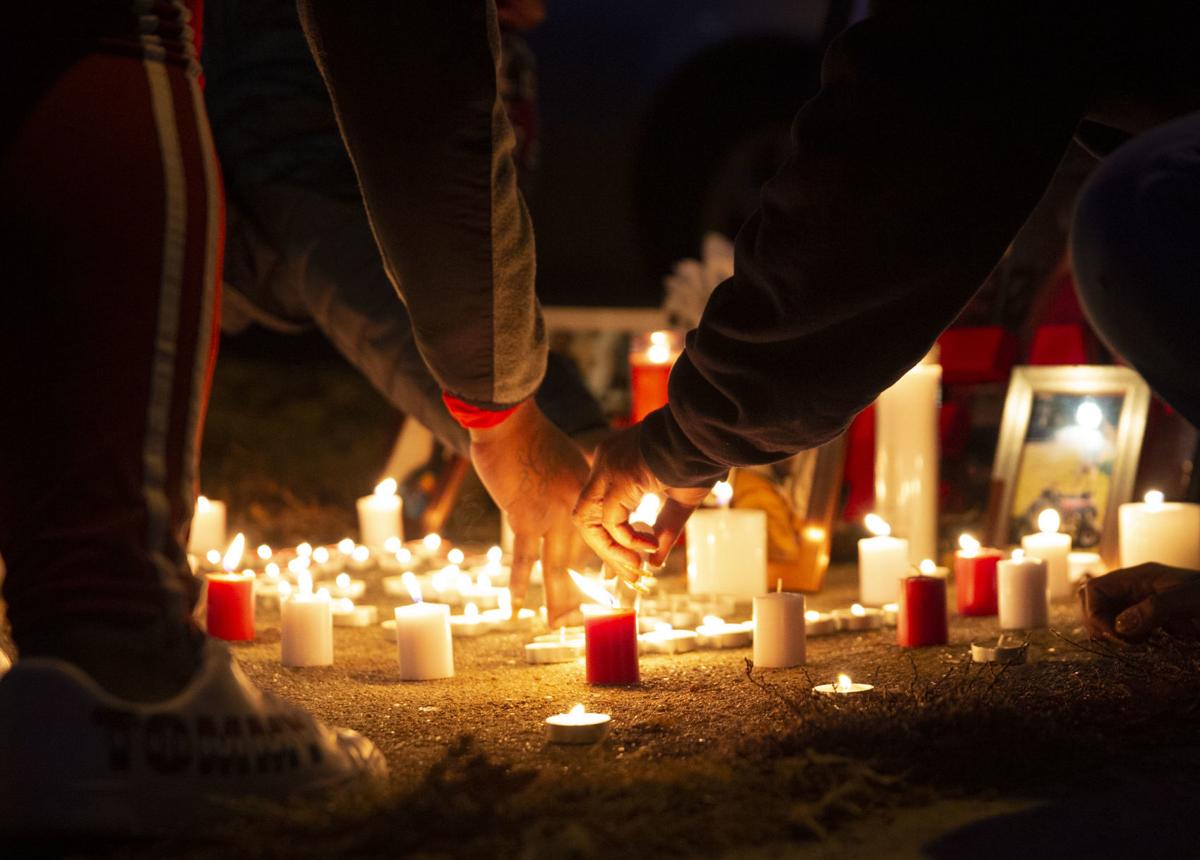 The friends and loved ones of KenVaughn Glass, 19, gathered with community members at 24th and Vane Streets for a memorial and prayer walk Tuesday evening.
Candles illuminated photos of Glass on the sidewalk, marking the spot he was fatally shot early Saturday. A group of about 20 people formed a prayer circle around Glass' mother and grandmother.
The shooting is believed to have occurred about 12:30 a.m. Saturday, based on a report of shots fired. Police officers found a wounded Glass inside a red Chevrolet Suburban at 24th and Lake Streets. He was taken to the Nebraska Medical Center, where he died.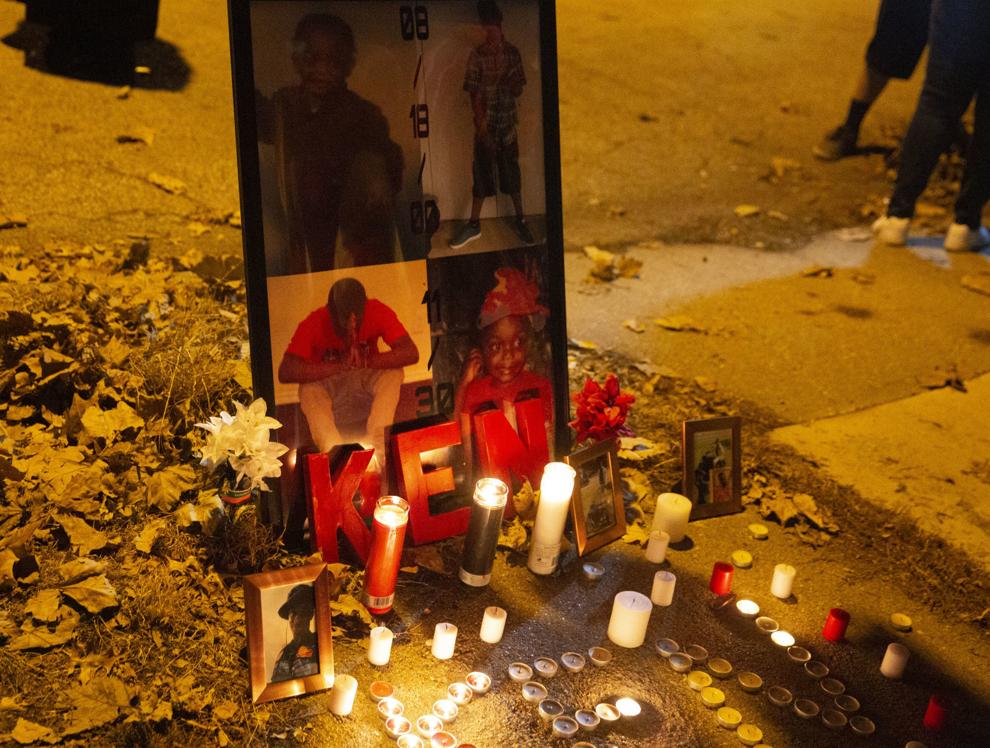 The mourners were mostly quiet, offering affirmations as the Rev. Bruce Williams' voice somberly rang out in prayer for Glass' mother, the young people in the neighborhood and the community.
Williams has helped organize hundreds of similar memorial gatherings since 2010 as a leader of the group known as the First Responders.
Williams said that when his group comes to events like Tuesday's memorial, they "just sense that somebody knows more than they're letting on."
"It's important for the community and the police to have a relationship with each other where the community is not afraid to say something," Williams said.
A reward of up to $25,000 is available for tips leading to a homicide arrest. Anyone with information is encouraged to contact the Omaha Police Department Homicide Unit at 402-444-5656 or Omaha Crime Stoppers at 402-444-STOP.
Notable crime news of 2019
Read about some of the biggest and strangest crime stories in Nebraska and western Iowa.