A plot involving a small-town Nebraska pharmacy sounds like it's straight out of the Netflix series "Ozark."
It's got allegations of a computer wizard disguising financial transactions on the Internet's shadowy cousin, the Darknet. It includes accusations of money laundering and drug dealing. And, oh, yeah, a purported plot to blow up a rival in order to hide the illicit activity.
However, the violent part of this nationwide drug scheme was supposed to take place in a stately town in southeastern Nebraska, not the lakes of southern Missouri.
Arrested Friday: Hyrum Wilson, 41, owner of Hyrum Family Value Pharmacy in Auburn. He is charged with conspiracy to use fire and explosives, conspiracy to distribute controlled substances and a weapons offense. Possible penalty: up to life in prison.
Arrested last week: William Anderson Burgamy IV, a 32-year-old Maryland man who is the alleged mastermind of the scheme.
Their alleged target: Cody's U-Save Pharmacy, which sits five minutes from Hyrum Family Value in Auburn, a town of 3,200 on U.S. Highway 75 about 20 miles south of Nebraska City.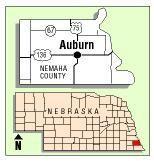 The reason federal prosecutors say the two men wanted to take out Cody's U-Save: The Hyrum pharmacy's increased drug sales, stemming from Burgamy's Internet sales, would seem less suspicious to federal regulators if Hyrum's was the only pharmacy in town.
"Wilson and Burgamy believed that the destruction of the Victim Pharmacy would cause Wilson's own pharmacy business to flourish and that, in turn, Wilson's distributor would increase the amount of controlled substances that Wilson could order," Wilson's indictment reads.
Wilson and Burgamy labeled the scheme "Operation Firewood." Burgamy would use Molotov cocktails to burn down the pharmacy — and would carry numerous firearms during the attack.
At one point, federal prosecutors say, Wilson told Burgamy to relay a message to a third, yet-to-be-named person: "This is the last shipment he will get from me as long as the other pharmacy is still standing."
The press release from U.S. Attorney G. Zachary Terwilliger doesn't name that "other pharmacy," but the only other pharmacy in Auburn is Cody's U-Save. Reached on a busy weekday afternoon, U-Save's owner, Cody Kuszak, 36, said he was mystified by the alleged plot. He said he had met Wilson a few times. He thought he was a decent guy, with a decent business.
"I thought he was pretty normal, to be honest," Kuszak said. "He didn't come across any differently."
The town, the last major stop on U.S. Highway 75 before southbound travelers get to Kansas, is abuzz.
"This is crazy," one longtime Auburn resident said. "Honestly, this sounds like an episode of 'Dateline.' "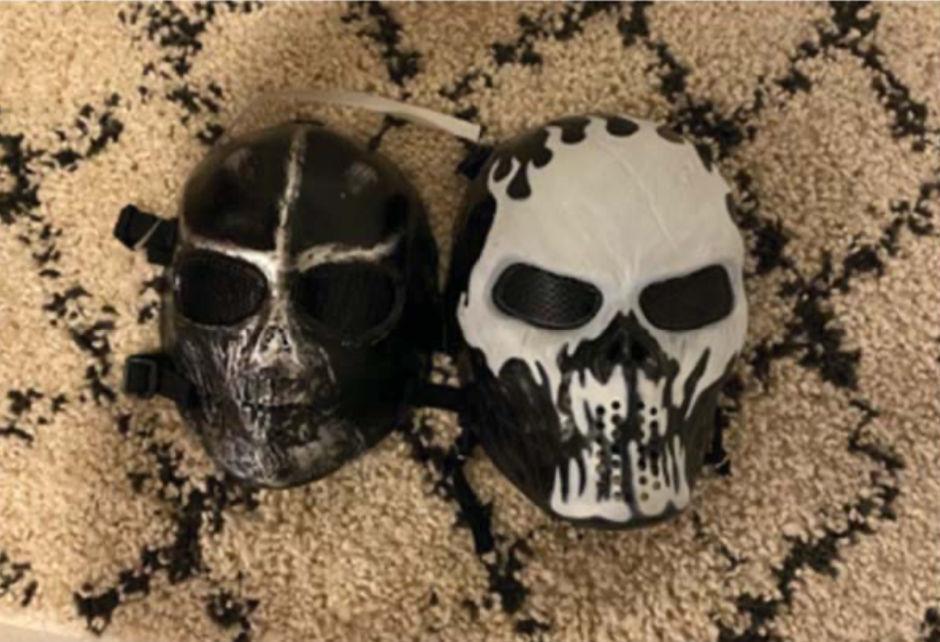 Federal prosecutors in Virginia have broadly outlined the fascinating, ill-executed plot. It was a scheme borne of an apparent thirst for pure painkillers without a prescription, a demand heightened by federal officials' increased scrutiny in recent years of the opioid industry. And it was a scheme of confounding contrasts: On the one hand, Burgamy, the alleged mastermind, claimed sophistication, marketing pure drugs and using cryptocurrency for transactions. On the other, he was caught in part because of his chosen mode of distributing the drugs: the U.S. Postal Service.
Little did he know, his trips to the post office were being monitored. As were his texts.
Burgamy "is a dangerous and volatile individual who schemed to blow up that pharmacy using Molotov cocktails," prosecutor Raj Parekh, an assistant U.S. attorney, said at a hearing in Virginia.
Burgamy's public defender, Elizabeth Mullin, said any talk about firebombing a pharmacy was simply hyperbole. She told a judge her client doesn't have an appetite for violence.
His supposed Nebraska accomplice, Wilson, is married with young children. He graduated with a pharmacy degree from Creighton University before settling in Auburn in 2015. Other than a few credit card debt collections, his record is spotless.
It is not yet clear how the two men first connected. But from August through April, prosecutors allege, Wilson "regularly and unlawfully" mailed painkillers to Burgamy. Burgamy advertised and sold the drugs on the Darknet and "provided a cut of the illicit profits to Wilson through Bitcoin payments, wire transfers and bundles of cash through the mail."
The indictment against Wilson said that because of "the success and profitability of the drug trafficking scheme, Wilson repeatedly hit limits, set by his distributor, on the amount of prescription drugs that he could obtain and provide to Burgamy."
"Consequently," the indictment says, "Wilson and Burgamy developed a scheme to break into, steal the opiate supply of and firebomb a competing pharmacy."
Sign up for World-Herald news alerts
Be the first to know when news happens. Get the latest breaking headlines sent straight to your inbox.
Wilson and Burgamy regularly discussed the firebombing plot in detail "from at least October through April 2020," the indictment says.
Burgamy told Wilson he "intended to carry at least one rifle and at least one handgun while breaking into, stealing from and firebombing the victim pharmacy," the indictment says. "He also discussed with Wilson his intended use of Molotov cocktails, enhanced with Styrofoam as a thickening agent, to burn the victim pharmacy down."
Text messages showed that Burgamy made a list of equipment that would be needed to pull off the plan, a list that included body armor, weapons, bottles, lighter fluid and other materials.
Agents later found eight loaded weapons at Burgamy's Maryland residence, including two AR-15 style semiautomatic rifles.
According to prosecutors, Burgamy's and Wilson's business was brisk — and brief. It lasted just seven months, starting in late August and ending with Burgamy's arrest April 9.
According to the federal indictment and a two-hour-long detention hearing last week:
Burgamy set out to build an underworld drug ring known for having pure painkillers. He created a business name: NeverPressedRx.
NeverPressedRx was a direct reference to street opioids — and the dangers associated with black-market painkillers that are mixed and molded into pill form with a smuggled press.
In December, an FBI computer expert was digging around the Darknet, an Internet that operates on only certain computers with hidden IP addresses. The agent found that an account, NeverPressedRx, had been operating on two Darknet markets, Empire and Apollon, since Aug. 21, 2019.
As if it were a legitimate business, NeverPressedRx marketed itself relentlessly on the Darknet.
"All of our stock comes directly from a US Pharmacy," one post boasted.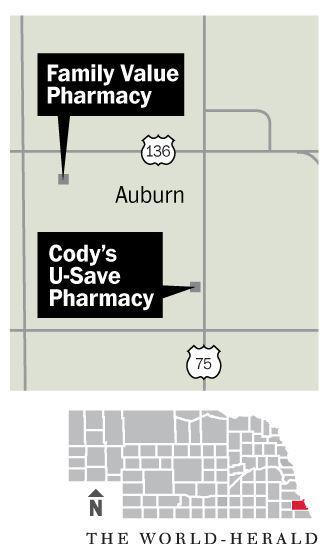 Another: "Thanks for taking the time to stop by NeverPressedRX, as stated in our name, we will NEVER sell pressed pills."
And, of course, customers would never need a prescription. The branding was black-market rudimentary — the business name written in marker, on construction paper, with pill bottles pictured near it.
But the results were staggering. On one of the dark web markets, the agent found at least 2,543 sales, with 99.95% positive reviews.
Not all the purchases were from users. An undercover FBI agent set up his own account and contacted NeverPressed on Jan. 3.
NeverPressed sent him an encrypted inventory sheet, listing for sale 10 different drugs, from Xanax to Adderall to Percocet. The undercover FBI agent ordered 20 Percocet pills. NeverPressed sent a message relaying that he had to pay in bitcoin, the 21st century choice of payment among some Internet businesses. And the agent agreed to transfer .02400203 bitcoin, roughly $190 at the time.
His package arrived two days later. On Jan. 15, another encrypted email arrived, saying prices would go up.
"Price increase due to the risk we are taking with possible exiting (of customers)," it read. "We are just updating all of our loyal clients and attempting to be fully transparent … We don't (expletive) around or play games, this is a business for us and we run it as a five-star business should be run."
A day later, another email explained that oxycodone was moving "extremely fast," putting pressure on the business.
"This is not an easy task due to the fact that we guarantee all of our products are sourced directly from manufacturers in sealed bottles and authenticity is never a question," the email read. "We will never succumb to purchasing drugs off the street that could be potentially tampered with for your safety and will not jeopardize our reputation just because demand is higher than current supply."
As time wore on, supply problems persisted. The unsigned emails talked about new suppliers coming on board, including pharmacies that would supply "old-school oxycontin," Xanax bars and "the pink oxycodone."
By late March, NeverPressed (going simply by the initials NPRX) seemed to be panicking. NeverPressed claimed that the coronavirus was curbing supply.
"We're waiting for a lot of (expletive) to arrive," one email stated. "This corona virus is (expletive)-ing up inventory."
In reality, Burgamy had only one supplier: Wilson. And Wilson was putting the clamp on Burgamy.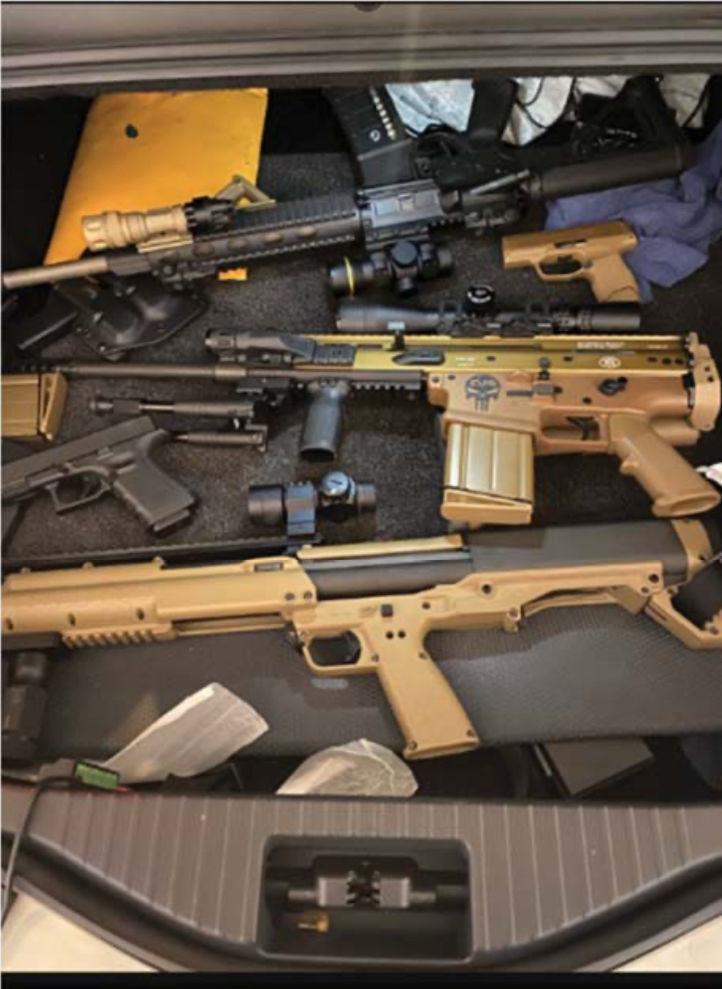 Federal agents were able to decode several messages sent through encrypted software.
At one point in those exchanges, Burgamy asked Wilson "if operation firewood … would help the amount you are able to process."
"I hit my limit again this month, and that's with just my customers," Wilson wrote back. "And while operation firewood would help my volume, I can't give … anything up front."
Wilson did dispense advice, though. Wilson told Burgamy that the other pharmacy's drugs should be laid out in alphabetical order.
"Hit the H's and the O's," Wilson advised, apparently referencing hydrocodone and oxycodone.
At another point, Wilson and Burgamy discussed whether Wilson should try to open a satellite pharmacy outside of Auburn — like maybe in Mexico.
Burgamy: "What would it take for us to open a pharmacy in mexico. Because that would give us access to the old Oxys and we should be able to make much more money."
Wilson: "My guess? Mexican citizenship. Plus bribes to the cartel."
Burgamy: "Plus if you moved to california, the border is right there. Baja Mexico. And if we could somehow get access to an unlimited amount, Hyrum, we would be able to retire."
But first, they agreed, they had to pull off Operation Firewood.
In addition to his texts to Wilson, Burgamy wrote notes to himself, inside a black leather-bound notebook agents found in a search of his home. In one entry, Burgamy scrawled: "Hyrum responded w/no more orders until Operation Firewood is complete. (Expletive)!!! Make plans ... extremely thourough (sic) to fullfill (sic) the (expletive) plan"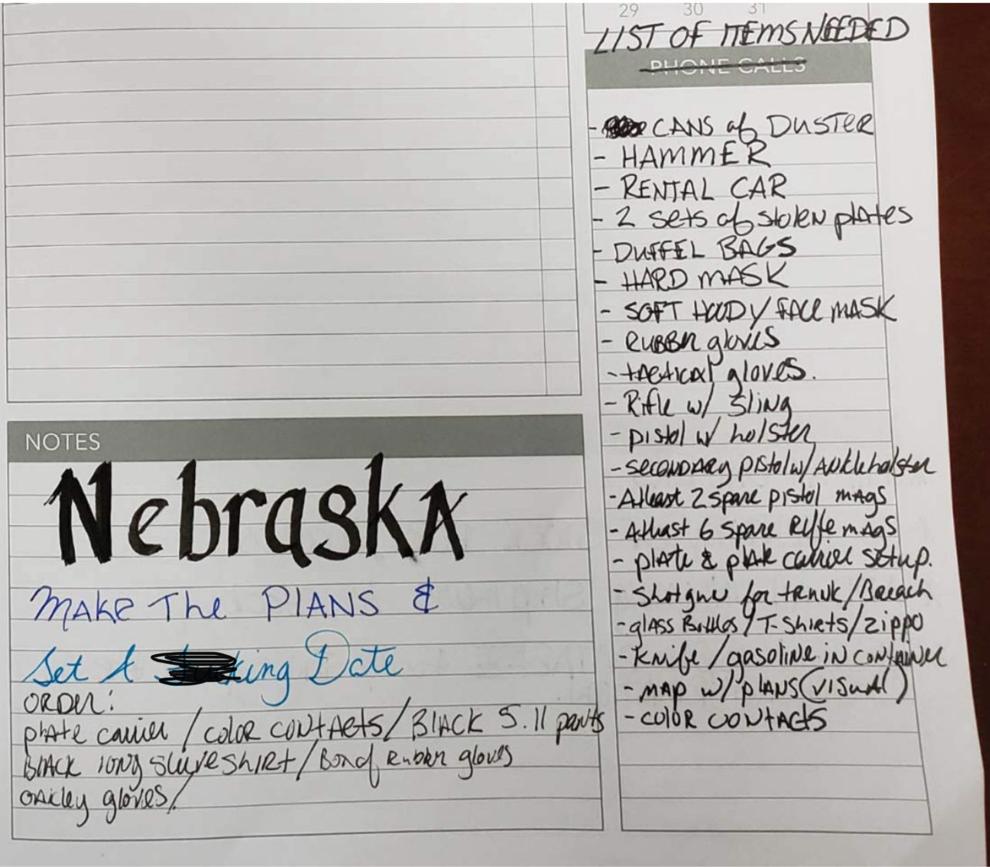 On the adjoining page, Burgamy wrote "Nebraska" in large letters and this: "Make the Plans & Set A (expletive) Date. List of items needed: cans of duster, hammer, rental car, two sets of stolen plates, duffel bags, rubber gloves, at least 2 spare pistol mags, at least 6 spare rifle mags, map with plans, color contacts …"
Burgamy later texted, asking for Adderall "for me personally if you can." Wilson said he could.
Burgamy: "You are for sure … good with firewood right? I can't get caught doing this (expletive) bud."
Wilson: "It's fine if you think it's too high risk. I never expected you to be the one doing it."
Burgamy: "Me neither but I'll do it for you."
They referenced a third person — a purported partner of Burgamy who authorities have not publicly identified.
Burgamy: "I told him if he (expletive) around and is in there for longer than 2 minutes I'm leaving him. I'm not a bitch. I'll do what I have to for us."
On a satellite image, Wilson drew a map of a possible getaway route and sent it to Burgamy.
"Unless Superman is in Nebraska," Burgamy wrote back. "I think we should be fine. Only thing I worry about is cameras and them catching up to us further away."
Wilson: "Our cops are pretty lazy. There are two ways out. The short way is 15 minutes, but you go all the way through town. The long way is maybe 30 minutes, going straight south."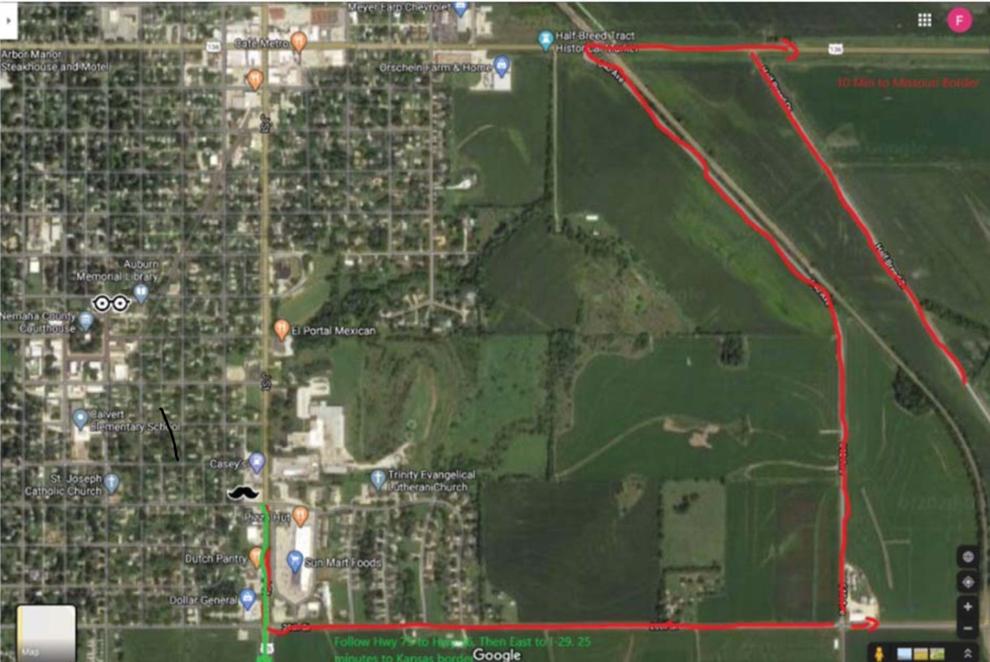 Burgamy: "I'm not gonna surrender quietly god forbid anyone did show up I'm bringing my (semi-automatic rifle) and blasting my (expletive) way out lmfao … I'll get away … I don't think any hero is going to be chasing me down with those 308 Winchester (bullets) zinging by their head …"
Burgamy wrote about plans to spray-paint the front windows of Cody's U-Save before he breaks in. Then he and his partner would bring in four Molotov cocktails.
"Hope that owner isn't a hero," Burgamy wrote, "and trie(s) to show up or he may have to go down too lmfao."
Wilson: "Owner lives 20 miles away. He's not an issue."
Wilson went on to say Kuszak "should have a nice inventory. He does 3x the volume so he should have 3x the pills I do … Just hope that the (expletive) doesn't try to bounce back too quickly ... He just needs to take the insurance payout and retire to a beach somewhere."
Wilson tried to assure Burgamy that he wasn't withholding supply as some sort of blackmail to get Operation Firewood rolling.
It's just that "my wholesaler looks at my volume and determines how much oxy I can order every 30 days," he wrote. "But if I get all the pharmacy business (in Auburn), they'll bump my allotment up … and (I'll) still have enough room left over for my legitimate patients."
Toward the end of March, Burgamy and Wilson started wondering if a third, unidentified individual would turn them in.
Burgamy: "I'll be honest I'm not studied in how that (expletive) works. All I know (is) the feds don't charge unless their (expletive) sticks."
Wilson: "I'm not worried. I'll work double time to get my books in order … and if they do come knocking, those FedEx boxes were business books and gifts for your daughter."
In early April, the two appeared to be ramping up. On April 2, a week before his arrest, Burgamy sent Wilson an image of his life insurance policy.
"Put this in a safe place for me ok bud," Burgamy wrote.
"Ok," Wilson responded. "Will do."
Little did Burgamy or Wilson know, federal agents were tracking Burgamy's every move. Postal inspectors retrieved every package that had been sent to the undercover FBI agent — and then sent the pills off to be tested.
An agent was able to use software to trace an encrypted NPRX email account to an IP address. The IP address registered at Burgamy's Hanover, Maryland, home.
Agents then began following Burgamy as he drove his black Lexus SUV from his Hanover home to a post office in Odenton, Maryland.
In photos included in the indictment, a man wearing a hoodie drops envelopes containing drugs into a standard blue post office collection bin. Federal officials say that's Burgamy. He made several of those trips, all within view of FBI agents.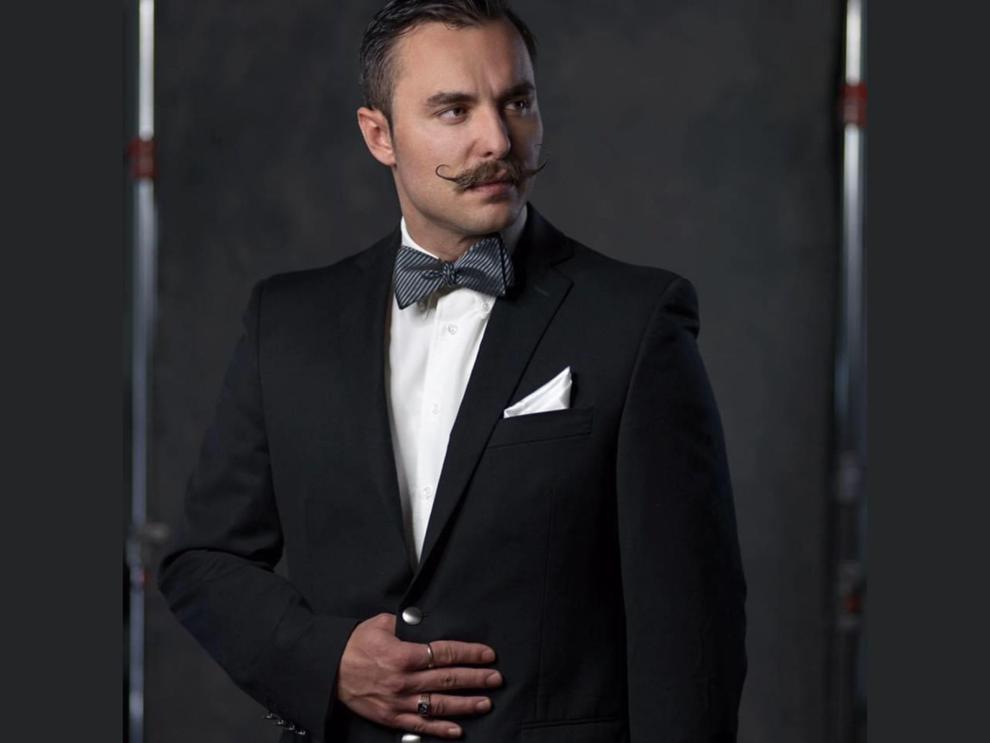 Beyond these allegations, Burgamy had portrayed himself on Facebook as an aspiring Leonardo DiCaprio. One photo has him in a tux, with greased-back hair, sunglasses, a handlebar mustache. Another has him standing with his girlfriend next to a prop plane.
His official mugshot, taken after his April 9 arrest, is a little less regal, with his hair mussed and him sporting a full beard.
Meanwhile, Auburn and the surrounding area buzzed last week. A pharmacy owner in a nearby town called reports of the plot "a real wakeup call."
"I had a hard time sleeping last night … wondering what else I can do to protect myself (and) those close to me," he wrote on Facebook.
Kuszak said the story has swirled through the community. He joked that the stories would be more outlandish if the bars weren't closed because of COVID-19 concerns.
"I hope the whole story comes out soon," he said. "But no, I can't say it really has rattled me. We have security and everything and great customers …"
Eight years ago, Kuszak said, his pharmacy was one of four in town. One pharmacist retired. And one national chain moved out.
Wilson opened his Family Value pharmacy in 2015, on the second floor of an office complex housing doctor's offices, and "seemed like a decent enough guy." Kuszak said pharmacists "don't like to talk about our numbers," but Wilson seemed to be doing a steady clip and had a solid staff.
Put simply, Kuszak said, he never would have guessed the 41-year-old would be accused of anything this sinister. Fortunately, he said, federal agents foiled the plot.
A press release Friday said officials discovered the firebombing plot only after executing a search warrant of Burgamy's Maryland home, following his arrest.
In Auburn, some locals have talked about how the scheme is straight out of the movies or a streaming service's series.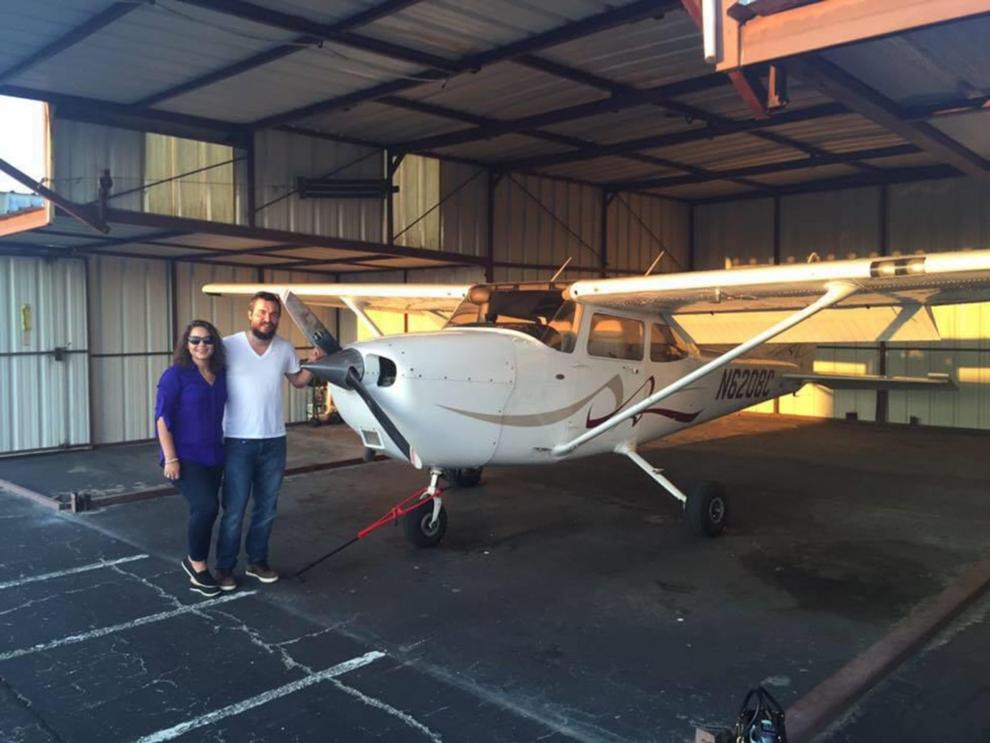 Kuszak isn't so sure. In this case, unlike "Ozark," there will be no second season.
"I think the movies give criminals a little too much credit," Kuszak said.
With that, he had to get going. He apologized, but he was a bit busy, handling what was perhaps the ultimate irony stemming from the half-baked scheme.
Now that Wilson is behind bars, Kuszak owns the only pharmacy in town.
This report includes material from the Associated Press.
Notable crime news of 2020
Read about some of the biggest and strangest crime stories in Nebraska and western Iowa.