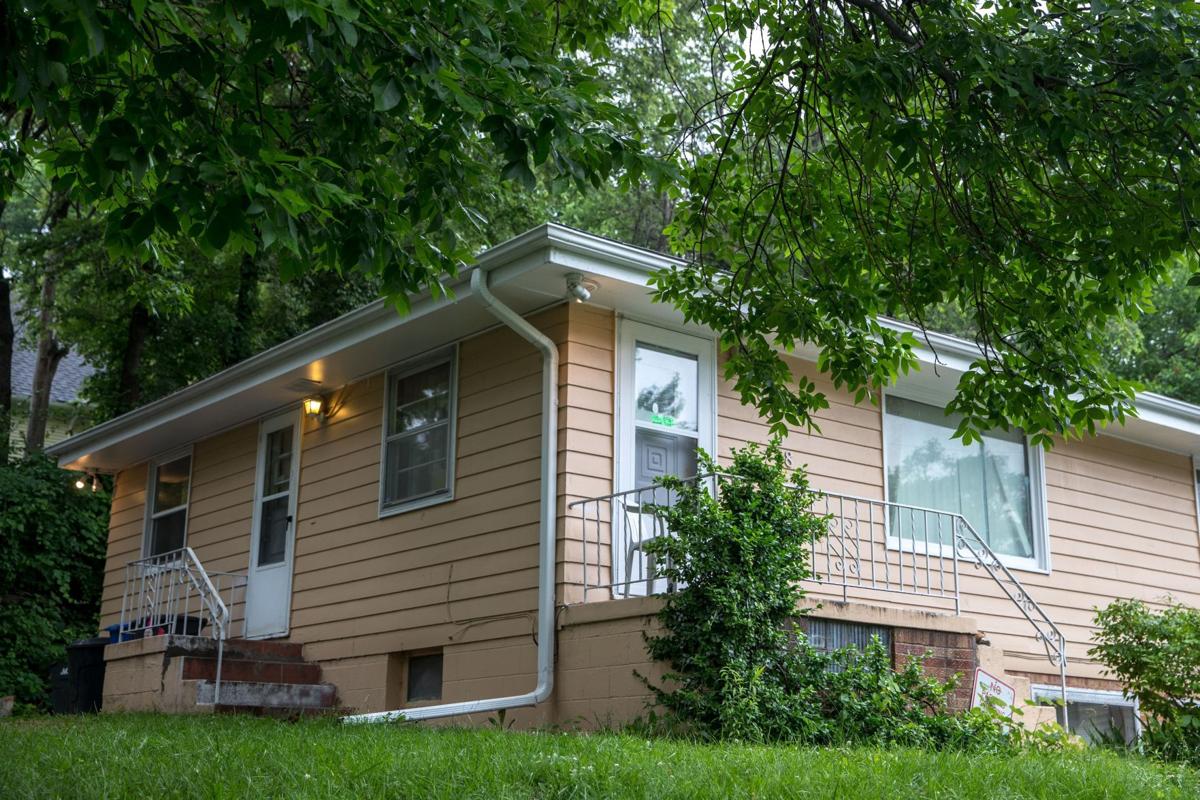 Moments before two men were shot dead in a North Omaha home on June 17, 2019, two witnesses playing the first-person shooter video game Call of Duty in the basement discussed the attributes of firearms in the game.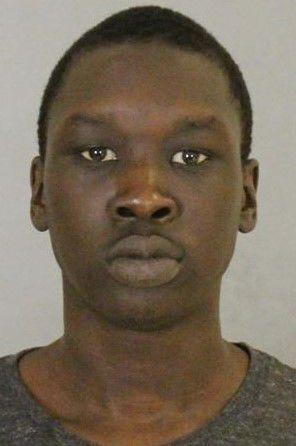 A third man they didn't know was in the room. Prosecutors say it was Nyir Kuek.
They say he lifted his shirt to display a gold Glock 9 mm pistol and told the gamers that "his gun is the best because it's the real gun."
Kuek soon fatally shot two other men in the home, Michael Sykora and Tracy Atkins, Deputy Douglas County Attorney Corey Rothrock told jurors at the start of Kuek's trial, which is expected to last at least a week.
Kuek, now 21, faces two first-degree murder charges and three firearms charges.
His case is the first murder trial held in Douglas County since the COVID-19 pandemic began.
Douglas County District Judge Marlon Polk's courtroom was modified with clear barriers in front of him and between the court reporter and the witness stand.
Seating arrangements were switched. Jurors sat in chairs spaced several feet apart in the public gallery, where pews had been removed, while members of the public sat in the jury box.
Kuek had gone to Sykora's home at 6908 Northridge Drive because he believed that Sykora called his mother a "bitch" in a text message and wanted to confront him, Rothrock said.
Sykora, 57, denied the accusation and said he would go upstairs to fetch his phone and prove that he didn't.
Kuek told the gamers that he was on a mission but that they would be spared because they were his "brothers," meaning that they were also black, an Omaha police detective had testified at the preliminary hearing in August. Sykora and Atkins were white.
When Sykora returned to the basement, Kuek shot him, Rothrock said. Kuek walked over and fired another shot at him on the ground, the prosecutor said. Sykora had at least one gunshot wound to his forehead.
Kuek then ran upstairs, and the two witnesses, a 20-year-old man and a 16-year-old boy, heard two more shots. They waited a couple minutes, then ran out of the home and called 911.
Officers found Atkins, 50, naked in bed with fatal gunshot wounds to his shoulder and neck. He had been using his phone with headphones on, Rothrock said.
Douglas County Public Defender Tom Riley said Kuek was not the shooter and called the idea that Kuek was so angered over a cuss word in a text message "a bit fantastic."
"Ask yourself, if the shooter is upset about Sykora calling his mother a name and shoots him, why does he go upstairs and shoot Mr. Atkins, who apparently didn't do anything?" Riley said.
Rothrock said the state plans to show the jury GPS location data on his mother's phone that Kuek had been using. Prosecutors say Kuek left the home in a truck, then abandoned it to run through his neighborhood and return home.
"The phone follows," Rothrock said. "We're going to ask you to follow the evidence, watch the phone and where it goes. What does it mean when someone takes off, goes running through the fields to get home?"
But Riley argued that GPS coordinates don't tell who is carrying the phone.
"The phone tells us where the phone went, not who has the phone," he said.
Security camera footage shows people coming and going, but the faces are unclear, Rothrock admitted.
After searching the home of Kuek's mother, investigators found one particle of gunshot residue on purple Nike shoes and on gloves they think that Kuek was wearing.
But Riley said upward of 2,000 gunshot residue particles can be distributed after a gun is fired. His expert will testify that the trace amount more likely points to an innocent transfer of residue particles than to Kuek firing the gun or being close to the shooter.
"The GSR evidence is, to be kind, inconclusive at best," Riley said.
---
Our best staff images from July 2020