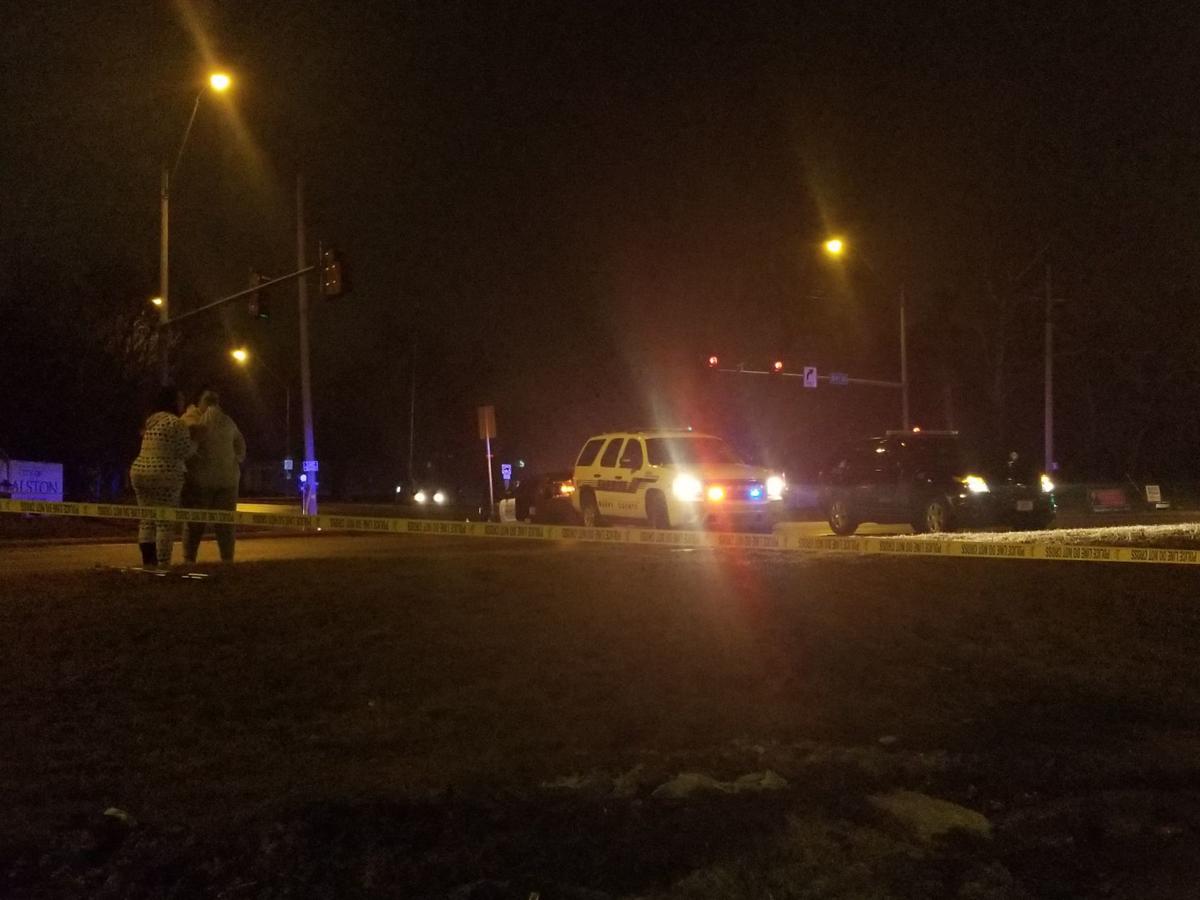 When she closes her eyes, Amber Stenzel keeps seeing her brother's face in the casket.
Road-rash marks and bruises on his face. A broken nose.
"I can't get past the nightmares," she told Douglas County District Judge J. Michael Coffey. "I don't know if it's ever going to end."
Stenzel's brother, Richard L. McIntyre, 57, was run over last Feb. 3 by a Ford F-250 pickup truck. He had been walking to get a pack of cigarettes near 84th and Q Streets.
The pickup driver, 44-year-old Michael W. Sullivan, drove off and didn't turn himself in until nine days later.
On Friday, Coffey sentenced Sullivan to the maximum six years in prison and three years' probation, and a two-year license revocation when Sullivan leaves prison.
Following state sentencing guidelines, Sullivan must be released after three years. He will get credit for about a year of jail time he already has served.
Sullivan pleaded guilty to leaving the scene of a personal injury accident resulting in death and tampering with evidence.
Witnesses, video surveillance and tipsters told Ralston police investigators that Sullivan was at Molly's Pub at 8525 Park Drive and left in a white pickup truck. Based on vehicle parts that remained at the crash scene, detectives determined that a northbound 2000 to 2004 white Ford F-250 had struck McIntyre.
Authorities searched for vehicles registered to Sullivan and found a Ford F-250 that was kept in a garage near 86th and Harrison Streets.
The truck's left front headlight was damaged and its left front fender was missing. Sullivan had told someone to "remove and discard the damaged fender," according to an affidavit.
In court Friday, Sullivan apologized to McIntyre's family and began to pray amid tears.
He denied realizing that he had hit someone while driving that night.
"I had no idea this was a personal injury accident," he said. "If I did, I would have stopped."
Ashly De La Cruz said she doesn't believe that because Sullivan arranged to get his truck fixed.
"I want him to understand what he took from us. Nobody deserves this kind of pain," she said.
"I hope that he can find peace within himself and forgive himself for what he has done to my family."
McIntyre was a family man with four kids and several grandchildren. He was always there to lend a hand, De La Cruz said.
After the hearing, one of Sullivan's relatives, who was crying, went up to De La Cruz and Stenzel and apologized for their loss.
Stenzel said she appreciated the gesture and said she has no ill will toward his family.
"He ran like a coward," Stenzel said. "I hope he can straighten his life out."
Notable crime news of 2020
Read about some of the biggest and strangest crime stories in Nebraska and western Iowa.