Albino Lara Jr. had just been sentenced to roughly 10 years in prison for slicing the throat of the cousin who had given him a job after he was paroled from prison for killing a man.
On his way out of the courtroom, Lara — nearly as wide as he is short — shot a glare at his cousin, the kid he grew up with near Scottsbluff, Nebraska.
The cousin, Oscar, stared back. Without a blink. A prosecutor worried they might come to blows.
"Did you see that?" Oscar asked outside court, shaking his head. "Dude has no remorse."
Oscar himself hadn't seen that look since June 29. Late the night before, he had told his cousin that he would have to find his own apartment — that Oscar was moving out and was going to sell his house near 16th and H Streets.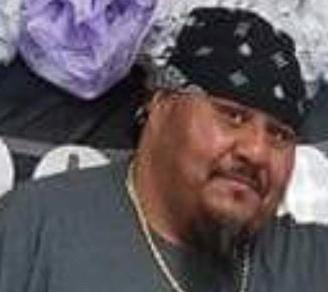 About 3 a.m., Oscar awoke to a death glare from Albino. Holding a 9-inch razor blade — the kind use to trim tint on car windows — Albino was carving into Oscar's neck. Oscar shoved him off — and Oscar's 130-pound Rottweiler tore into Albino.
A hospital visit and more than 20 stitches later, Oscar survived. He has no doubt that his cousin tried to kill him.
"He definitely was trying to," Oscar said outside court. "Look at this."
Oscar raised his neck, four scars lining his jaw just below the salt-and-pepper goatee on his chin.
The 42-year-old Omaha man blistered prosecutors for making a plea bargain with Albino, 48.
Deputy Douglas County Attorney Eric Wells said that, while Albino cut Oscar's neck, the wounds weren't deep enough to cause the life-threatening injuries typically associated with first-degree assault. Therefore, prosecutors reduced his charge from first-degree assault to second — thus reducing Albino's maximum term to 20 years in prison.
Prosecutors also dropped a weapon-use count and a theft charge stemming from Albino stealing Oscar's truck. A weapon-use conviction could have added 50 years to the range that Judge Timothy Burns had to work with.
As it was, Burns sentenced Lara to 15 to 20 years in prison — a sentence that is cut in half under state law.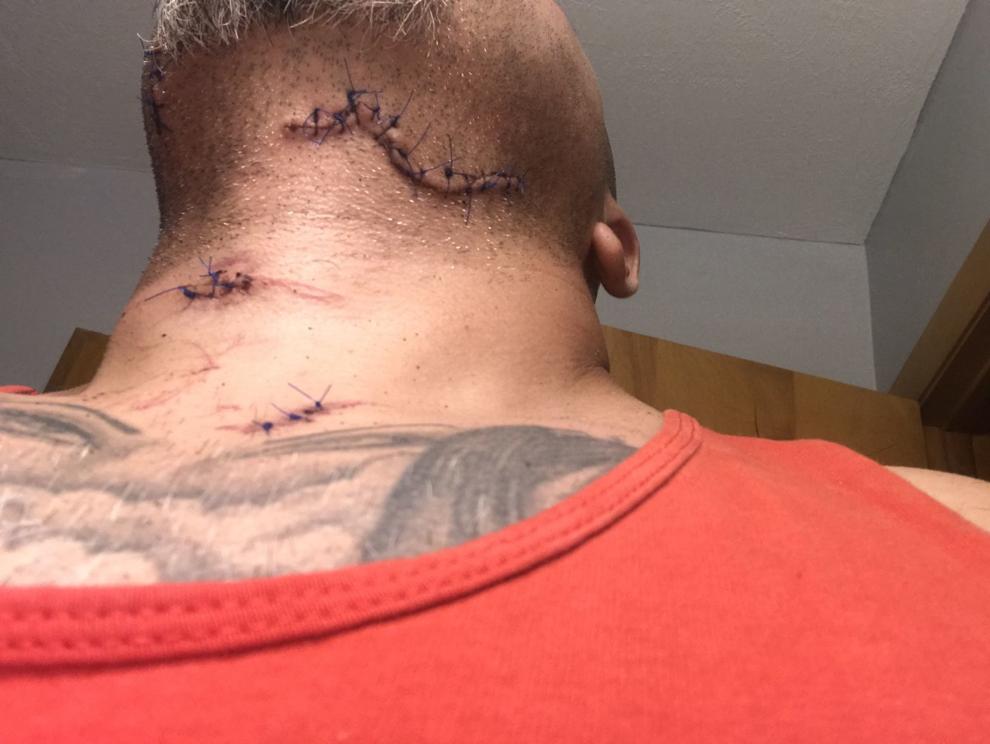 Oscar questioned why prosecutors didn't charge his cousin with attempted murder.
"He should have been put away for life," Oscar said. "I'm telling you, when he gets out, he's going to do it again. He's already killed. It's already in his nature. He's the kind of guy who brags about it."
Rewind 26 years. In November 1993, Albino, then 21, and two other men were arrested in the beating death of Donald Assman, a 55-year-old man from Mission, South Dakota. Albino had cooked up a plan with two other men to rob Assman.
After the three confronted Assman, Albino beat him about the head outside Valentine, Nebraska. Assman died from the beating and Albino was sentenced to 30 to 50 years in prison for second-degree murder.
"That was a coward kill — beating an old man to death," Oscar said.
Albino served about 22 years before he was paroled in 2014. Then he picked up a meth possession charge and was sent back to prison, only to be paroled again last year.
Oscar is quick to mention that he, too, served prison time — 14 years for dealing cocaine, methamphetamine and marijuana in the Scottsbluff area. However, Oscar said, the difference between him and his cousin is that he shed "the tough-guy stuff that you have to invent to survive prison."
Oscar got out eight years ago and learned several trades, including drywalling and carpentry, while working for an Omaha-area homebuilder. Eventually, he started his own business doing construction services. He covers up his tattoos now — and proudly says he made six figures last year.
Oscar knew life on the outside would be more difficult for Albino. The Laras had grown up on a farm near Scottsbluff. Oscar's and Albino's mothers were sisters; their fathers were brothers.
They had a good upbringing, even if it was hardscrabble, Oscar said. Albino was a good wrestler who taught his younger relatives the sport. Then he got involved in using meth and cocaine, and in selling drugs.
After he was paroled for the murder in 2014, he picked up a drug possession charge in Lancaster County — and was returned to prison.
Last year, he was paroled again. At that point, other relatives wanted nothing to do with Albino because of his history of methamphetamine and crack cocaine use — and the theft and violence that often goes along with drug use, Oscar said.
So when his cousin needed a landing place last year, Oscar opened his doors.
Oscar put him to work. He showed Albino how to build garden boxes, plant the flowers and install them at apartment complexes. Oscar gave Albino $150 per box that he constructed — and kept $50 for arranging the work, driving him to work sites, etc.
A couple months before the attack, Albino's father died. At times, Albino acted erratically — and Oscar believed he had fallen into drug use again.
The evening before the attack, Oscar told Albino he was selling his house and would need Albino to find an apartment. Albino got mad, but Oscar reassured him he would be fine. The Omaha man promised to help Albino with the first month's rent and continue to employ him in Oscar's construction business.
Still, Albino stewed. The evening of June 28, the two shared a six-pack of beer. Oscar went to his bedroom, called his girlfriend and fell asleep.
About 3 a.m., he awoke to warmth on his chest and Albino standing over him. Albino held a 9-inch-long razor blade and sliced away at Oscar's neck, near his jugular.
Oscar shoved him off and his 130-pound Rottweiler lunged at Albino, biting him. Oscar, unaware he had been sliced, couldn't figure out why his neck felt warm. Then he looked down at his chest and hands, which were covered in blood.
Oscar grabbed a butcher knife, ran out of the house and saw Albino driving away in his pickup truck but toward a dead end. He hid behind the tree and rushed at the car, planning to smash the driver's-side window with the knife. But the window didn't break, Oscar lost his footing and fell. Albino drove off.
Back inside his home, he noticed his dresser drawers had been opened, his television overturned and his door kicked in. Oscar quickly deduced: Albino had planned to kill him — and make it look like a robbery.
Now recovered — the scars beneath his chin are faint — Oscar said he has moved on with his life for his girlfriend, his daughters and his eight grandkids.
"I thank God everyday," he said. "It was not my time."
He showed up this week to see how much time Albino would get and was incredulous when he heard the deal.
Don't get him wrong, he said: He believes in second chances. "I'm proof you can make the most of them."
That said, Oscar noted Albino will be on his fourth chance if he gets out in 10 years.
If any blood is shed, Oscar said, it will be on prosecutors' hands.
"He gets out over and over and over again," Oscar said. "This last time, there was no reason for him not to be successful.
"I feel sorry for him. He needs to grow up. He can't get over that machismo character he plays in prison."