It was the disappearance of Macedonia, Iowa, resident Cari Farver that prompted Detective Ryan Avis, Investigator Jim Doty and Special Deputy Anthony Kava of the Pottawattamie County Sheriff's Office to join forces in April 2015.
Their goal: to crack the mysterious case of the missing 37-year-old mother that remained unsolved.
In November 2012, Farver abruptly broke up with her new boyfriend and quit her job via text messages. She stopped going home to her family, who immediately grew concerned. It wasn't like Farver to shirk responsibility. By all accounts, she was happy. She worked in Omaha as a computer programmer and had a strong bond with her son, who was in high school at the time.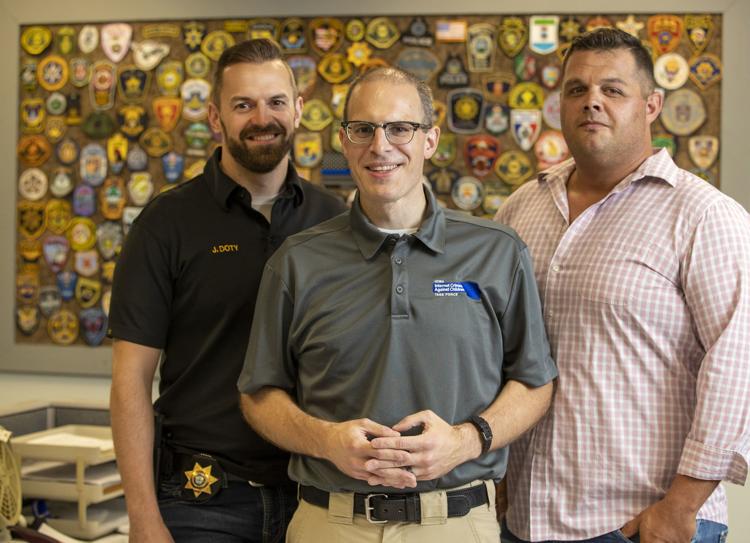 But according to text messages, emails and social media updates sent to family from Farver, she needed a break. She was moving to Kansas to take a new job, she said, and didn't want to see any of them — indefinitely.
Doty, a 12-year veteran of the Sheriff's Office, said there was something peculiar about Farver's sudden need for a break from everyone she cared about.
"Someone just doesn't disappear like that," Doty said. "A single mom who had a great relationship with her kid and a great relationship with her mom, had a good job — someone like that doesn't just disappear."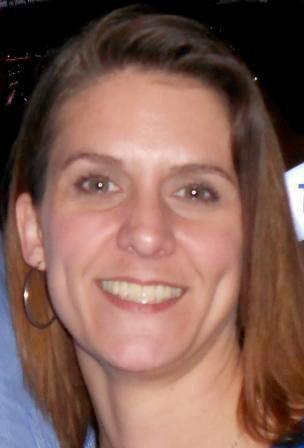 The nagging case, which Pottawattamie County personnel had relegated to the cold case shelf, was reopened at the request of Doty and Avis.
Farver hadn't been seen in more than two years, but she had communicated — strictly through digital platforms — extensively with certain people. That's when Avis and Doty turned to Kava.
In addition to serving as a special deputy, Kava worked in Pottawattamie County's Information Technology Department. His expertise would prove invaluable in solving the case.
A Woman Scorned
Farver was dating a man who lived in Omaha at the time of her disappearance. The man, Dave Kroupa, had briefly been involved with another woman, Shanna Golyar — who went by Liz — before meeting Farver.
The two women passed one another when Golyar showed up to retrieve belongings she had left at his home. Farver seemingly thought little of the incident, Kroupa said in a televised interview.
But it wasn't long after the two women crossed paths that Farver suddenly declared her intentions to leave for Kansas.
Sign up for World-Herald news alerts
Be the first to know when news happens. Get the latest breaking headlines sent straight to your inbox.
Kroupa was baffled at Farver's about-face. Farver's teenage son and her mother, Nancy Raney, suspected that something was amiss.
Kroupa and Golyar soon became the target of what was thought to be Farver's vitriol. Dozens of harassing messages were sent to them from accounts bearing Farver's name. It escalated to the point of arson, with Golyar's house being set on fire, killing her pets.
As months went by, Kroupa and Golyar were continuously bombarded with message after message. Kroupa and Golyar filed multiple complaints against Farver with the Omaha Police Department alleging harassment and stalking.
Golyar and Kroupa even rekindled their relationship. Brought together by the constant threats and harassment, the two began an on-again, off-again relationship, Kroupa has said.
During this time, it began to dawn on Golyar that
another one of Kroupa's exes — the mother of his children, Amy Flora, was the better suspect than Farver.
One day while on duty, Avis noticed Golyar at the Sheriff's Office. She was there to file yet another complaint. This time, against Flora.
Avis asked if he could take the complaint.
Digging Deeper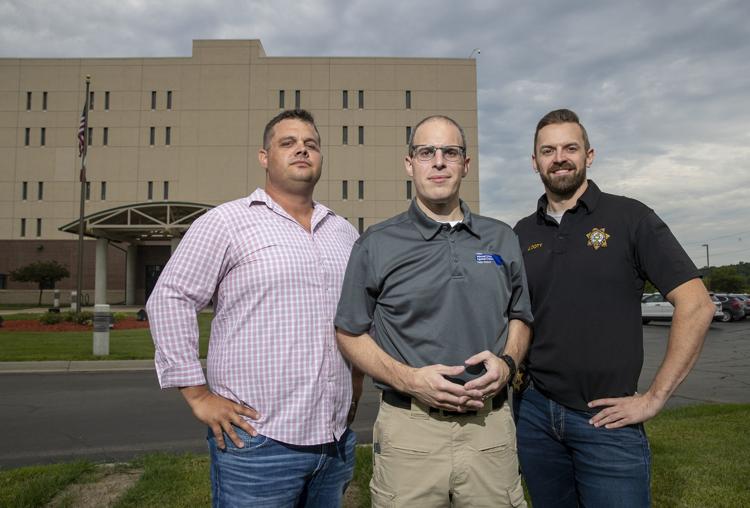 When Avis sat down to talk to Golyar that December, he, Doty and Kava had been investigating the Farver case for about seven months. Though it was a work in progress, the trio had started to see Golyar as a person of interest in the disappearance.
Avis said he played dumb. He listened intently, hoping Golyar would give up incriminating information as she explained to him why she thought Flora was the real stalker.
Kroupa and Golyar had recently broken up, she said. Since then, she claimed she was being harassed by Flora online. Worse yet, one of Kroupa's guns went missing. She feared that Flora, the unhinged ex, had it in her possession, according to investigators.
Golyar later claimed she had gone to a park and Flora showed up, forced her to the ground at gunpoint, then shot her through the thigh, presumably with Kroupa's stolen firearm.
The consensus of Avis, Doty and Kava was that Golyar shot herself, Avis said.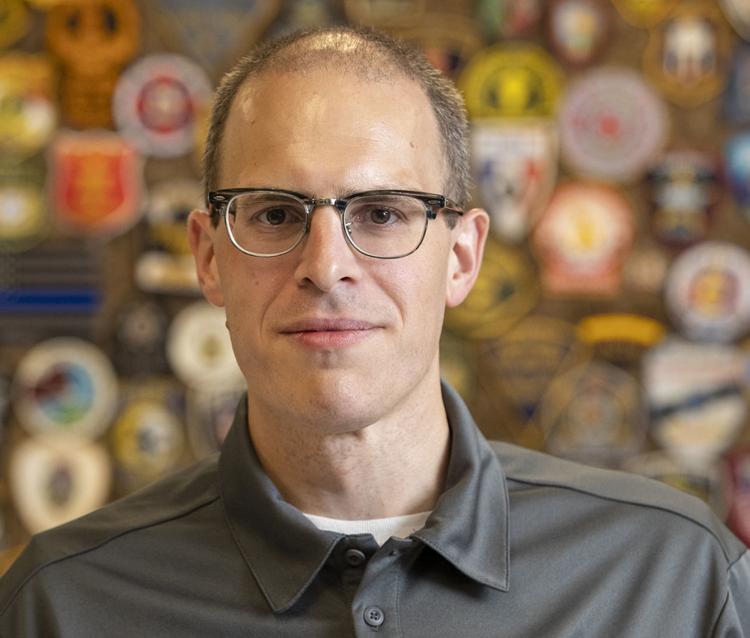 Not too long after the shooting incident, Avis again played the role of the "naive nice guy" as he interviewed Golyar, then suggested she talk to another guy.
Golyar and Doty spoke about the case he had been building against Flora. Doty even enlisted Golyar to help. To send Flora to prison for shooting Golyar, stalking Kroupa and potentially hurting Farver, he would need more evidence. Golyar got to work.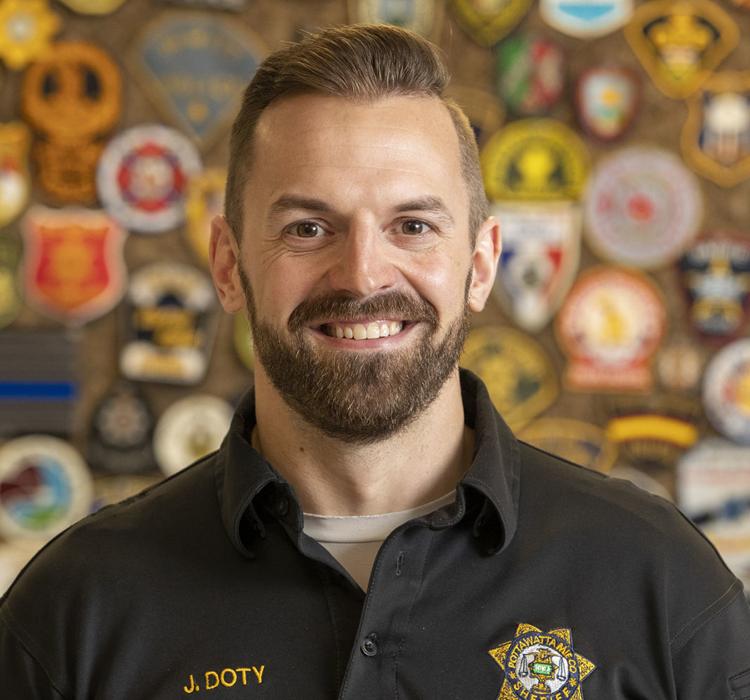 Kava had been examining the contents of Golyar's phone. Evidence was being collected and a case was being made. Golyar didn't know it, but the damning information being harvested wasn't against Flora, but Golyar.
Still, the detectives needed more to conclusively tie Golyar to Farver. Convinced of foul play, Doty again met with Golyar.
"She was all on board with trying to get Amy thrown into prison," Doty said. "The shooting kind of gave us the chance to see if she would tell us something about what actually happened to Cari."
With Golyar sitting in his office with her leg still wounded from the gunshot, Doty explained to her that to put Flora away once and for all, he needed proof — even if it was digital — that Flora was guilty. Doty also dropped a bombshell on Golyar: that remains had been recovered, and crime technicians believed they belonged to Farver.
No remains were ever discovered. But the misdirection worked.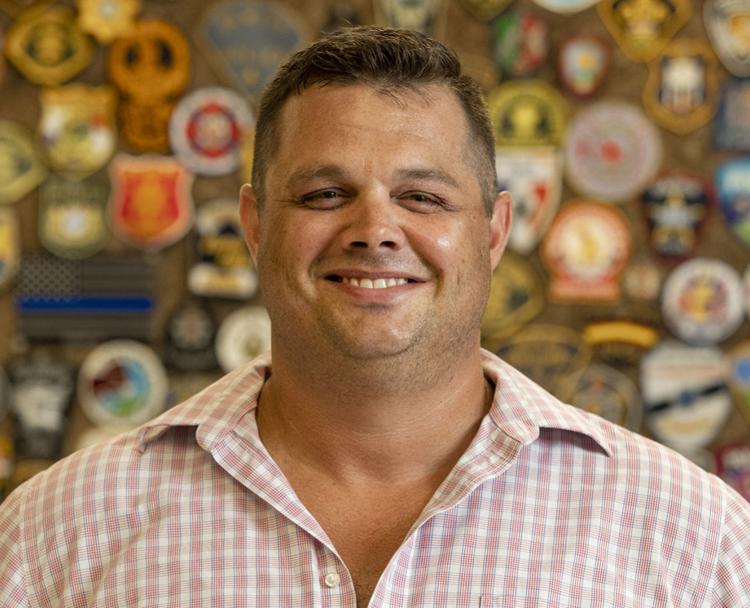 Soon after the two met, Golyar began forwarding messages from accounts with Flora's name attached to them to the investigators. The messages painted a picture of how Flora stabbed Farver in the stomach and chest while in her own vehicle. She then burned the body, before likely disposing of it in the trash.
It was the confession that Avis, Doty and Kava had been waiting for. Except it wasn't Flora. It was all Golyar: the stalking, the arson, the stolen gun, the park shooting and, most tragic of all, the apparent murder of Farver, whose only crime was dating a man that Golyar was fixated on. A real-life fatal attraction.
"It was huge because she was saying stuff that only the killer would know," Doty said. "She thought we had a body, and those emails described it happening in Cari's vehicle."
The Conviction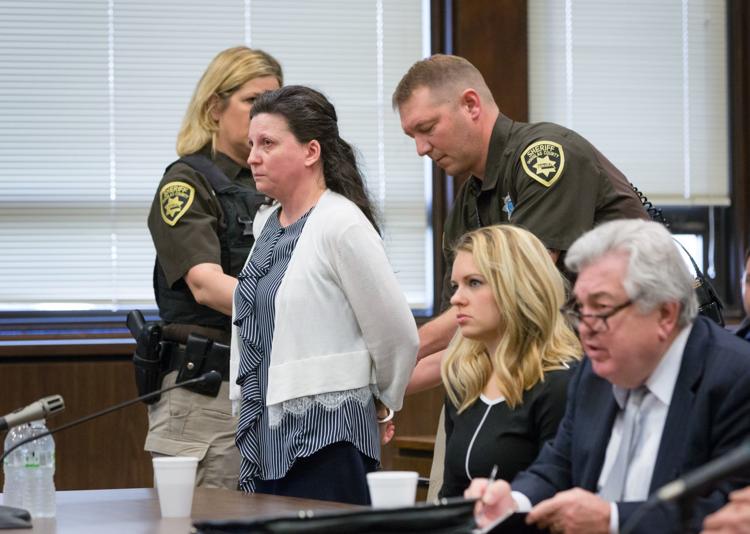 The case against Golyar was purely circumstantial. Circumstantial cases can often be strong, but there was another challenge the investigators faced when bringing the case to prosecutors: there was no body.
It was up to Kava to pore through tens of thousands of digital communications made by Golyar, sometimes acting as Farver, sometimes posing as Flora. Kava went as far as to create software that could help efficiently examine the terabytes of information he needed to examine to help build a solid case against Golyar.
Golyar was using virtual private networks, proxies and different apps to try to hide where she was coming from. "We would see a message and say 'OK that's Liz impersonating Cari.' "
"The good thing is," Kava continued, "she gave us a ton of data points; she was doing this as a full-time job, sending these fake messages and everything all day long. Once we could make those connections through that analysis and we could put it on a chart for a judge to look at and say 'We think it's her, at the same time this account is being accessed, so is this one and so is this one and we can tie this one to her.' A lot of it was correlation, just trying to get all that data together."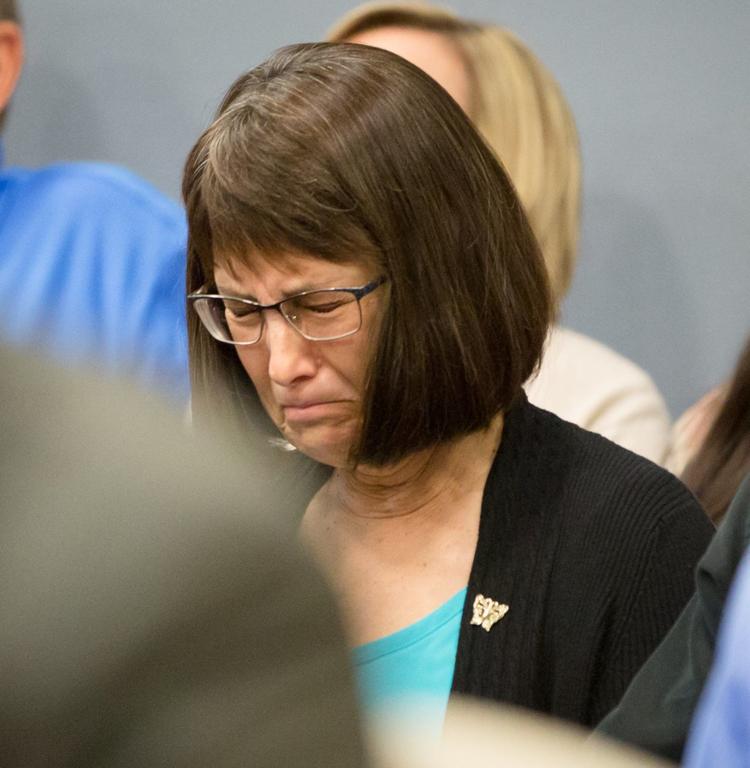 Kroupa, during another round of questioning by investigators, remembered a tablet possibly used during the time he was dating Golyar. Thousands of pictures — pictures Golyar thought she had deleted — were on a memory card that Golyar had left in Kroupa's tablet. Among them were photos that appeared to be decomposing body parts.
Identified through tattoos, the remains in the pictures appeared to be those of Farver.
"The smoking gun was the picture of Cari's foot," Kava said.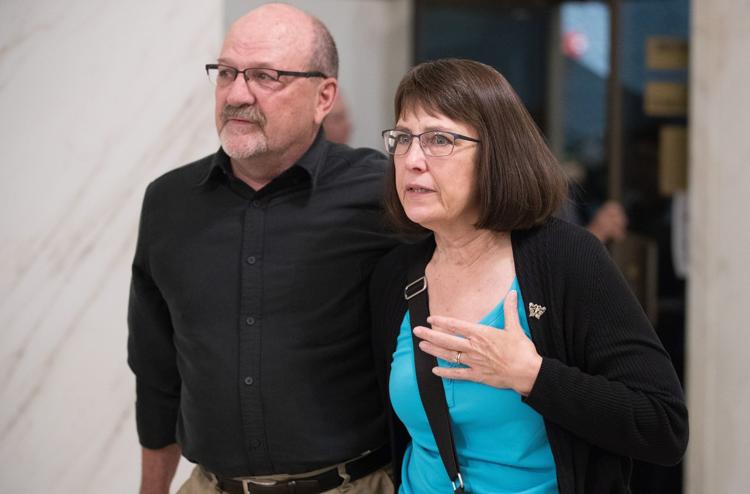 A tattoo, the Chinese symbol for mother, was visible in the photo. Farver had that exact tattoo, in the same place.
Also recovered from Golyar's phone was a picture of Farver's vehicle, taken weeks before authorities located the missing SUV.
In the SUV was a package of mints. A partial fingerprint recovered was traced back to Golyar.
The SUV was processed once more by crime lab analysts, and this time — the third time — blood was found under the cover on the passenger seat. The blood was Farver's.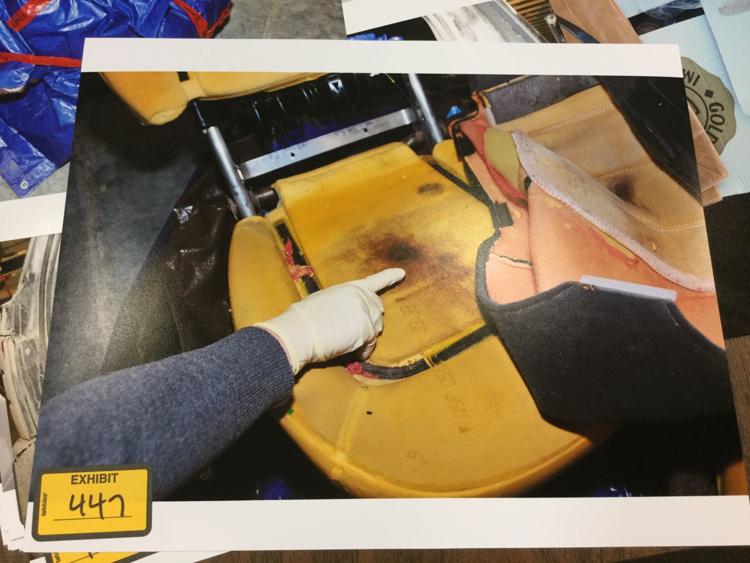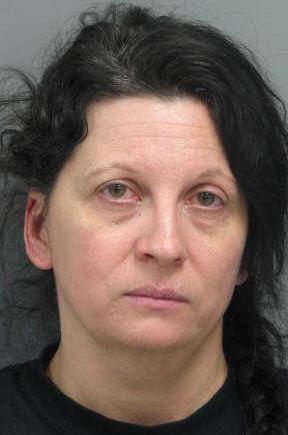 Given the insurmountable circumstantial evidence, and without a body, murder weapon or eyewitness, Shanna "Liz" Golyar was convicted in August 2017 of first-degree murder and second-degree arson. She received a sentence of life in a Nebraska prison without the possibility of parole for Farver's homicide, plus 18 to 20 years for the arson charge.
The Aftermath
With Golyar behind bars, Farver's family at last knew for sure that Farver never abandoned them. Their suspicions that something was dreadfully wrong were tragically vindicated.
As for Avis, Doty and Kava, they have been celebrated for playing the role they did in clearing Farver's name and investigating Golyar. The case has been explored on "Dateline NBC" and was the subject of an episode of Investigation Discovery's docuseries "True Conviction."
Leslie Rule, daughter of prolific true crime author Ann Rule, tackles the case in the soon-to-be-released book "A Tangled Web." The three investigators have given seminars about the Farver case study, traveling as far away as England to recount their experiences.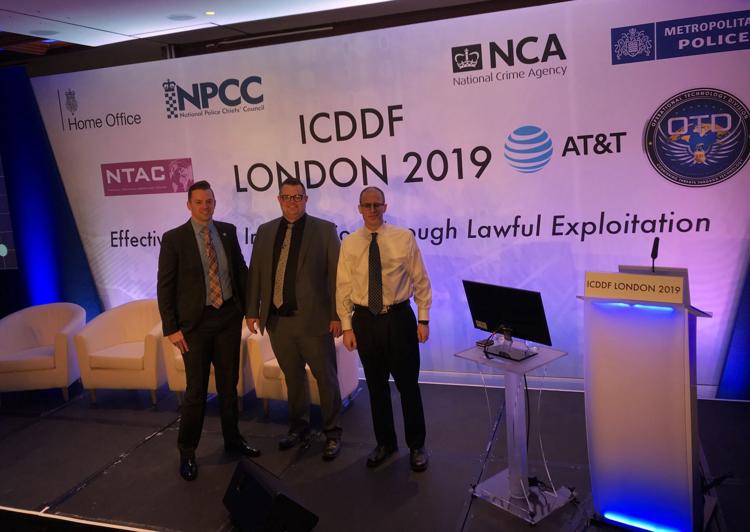 Avis, Doty and Kava, however, say the spotlight should be on the life of Farver.
The three started a modest scholarship fund in Farver's name through the Pottawattamie County Community Foundation, to be awarded to qualifying Iowa Western Community College students pursuing degrees related to computers. The sum of the scholarship is $1,000 per year. They hope that through donations, they can make the fund solvent for decades to come. For now, they are funding it themselves.
"Cari worked in technology. She was a computer programmer and she benefited from classes at Iowa Western," Kava said. "There are a lot of students out there like her. We'd like to keep her memory alive and keep her name alive.
"One of the things that really upsets me about this case, is if you look up Cari Farver you're going to find her murderer's name, over and over. You won't find a lot about Cari. I think that is an additional injustice."
To donate to the Cari Farver Memorial Scholarship Fund, or to learn more about it, contact PCCF at 712-265-7007, or go to ourpccf.org.
Be the first to know
Get local news delivered to your inbox!