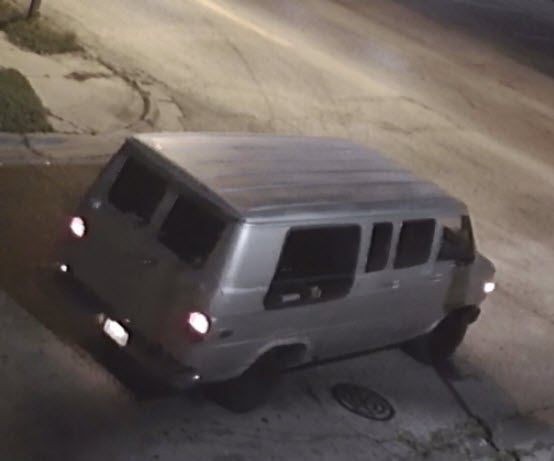 So much for it being a fantasy, as the defendant had suggested at trial.
A Douglas County jury deliberated just an hour Tuesday before concluding that Jeremiah Connelly's coldblooded murder of Jeanna Wilcoxen, 22, was all too real.
After receiving the case at 11:15 a.m., the jury of four women and eight men came to a guilty verdict so quickly that they asked to finish lunch before announcing the verdict.
It was one of the quickest murder verdicts in recent Douglas County history — and for good reason.
Connelly, 40, not only had confessed to the crime, he also was the first to report it to police. No one had reported Wilcoxen missing, in part because the young mother was known to disappear for a few days as she struggled with drug addiction.
Sign up for World-Herald news alerts
Be the first to know when news happens. Get the latest breaking headlines sent straight to your inbox.
She had the misfortune of running into Connelly in September 2018 near Christie Heights Park at 36th and Q Streets in South Omaha. She ignored him as he called out to her from his van. He parked the van, sidled up to her, started talking to her about the weather.
He clung to her side, following her to a laundromat and then back to the swings at Christie Heights Park, where she would wait for her laundry to finish drying. He later told police that she agreed to move out of the apartment she shared with an older man and live with Connelly.
If Wilcoxen had initially agreed to that, she quickly changed her mind. The day after their first meeting, she told Connelly she wasn't going to move in with him, according to his account to police.
Five days later, Omaha police officers spotted Connelly as he ran a red light in a vehicle that had just been reported stolen from Jensen Tire near 90th Street and Maplewood Boulevard. After a short chase, they arrested him and took him to Central Police Headquarters.
As they waited in the lobby for an interview room to open up, Connelly cracked: "You guys are worried about this petty-ass auto theft when you should be worried about someone's life."
Officers initially thought Connelly was delusional — something Connelly's defense attorneys seized on in the opening statements in Connelly's first-degree murder trial. One officer described Connelly's tale as a "fantasy — not real," said Leslie Cavanaugh, an assistant Douglas County public defender. She suggested to jurors that the crime was cooked up in Connelly's head.
But it wasn't. He described how, after Wilcoxen told him she wouldn't move in with him, he went back to his house and grabbed his "kidnapper's kit" — duct tape, breaker bar, energy drinks.
He lurked near Christie Heights Park and spotted Wilcoxen on the swings. From "the shadows," he pounced, prosecutors Cody Miltenberger and Molly Keane said. After they struggled in the playground sand, he overpowered her with the breaker bar, duct taping her wrists and ankles, hoisting her over his shoulder and carting her to the van.
He drove to another part of South Omaha and raped her in the back of his van. He covered her head by wrapping it in duct tape. As she struggled to breathe, he choked her to death. He held the flame of a cigarette lighter against her skin to make sure she was dead and then drove her to Fremont and dumped her body.
The killing came three months after the Nebraska Parole Board decided to release Connelly on parole following 12 years in prison for a crime spree that included trying to lure a female jogger into his car. And it came six months before his mandatory release date. The Parole Board released him despite Connelly's failure to complete a program for violent offenders.
Keane and Miltenberger told jurors that Wilcoxen would have had little idea who she was interacting with.
"She was vulnerable," Keane said. "The defendant saw an opportunity and he seized on it."
Notable crime news of 2019
Read about some of the biggest and strangest crime stories in Nebraska and western Iowa.
Be the first to know
Get local news delivered to your inbox!