"We ... are saddened, angered and disgusted," began a statement issued Monday by leaders of Temple Israel, which owns the cemetery property at 6500 N. 42nd St, where some 50 headstones have been toppled or broken.
"A 'matzeva,' or a headstone represents the impact made on this earth. They lay broken and so should we," Beth Israel Rabbi Ari Dembitzer said in another statement.
But leaders of both congregations cautioned against immediately interpreting the vandalism as an act of anti-Semitism.
Sign up for World-Herald news alerts
Be the first to know when news happens. Get the latest breaking headlines sent straight to your inbox.
The Temple Israel statement, signed by Rabbi Brian Stoller, Executive Director Dennis DePorte and President Andie Gordman, said the police investigation was ongoing. There's no explicit indication the vandalism was based in religious bigotry and "absent such evidence, we believe it would be irresponsible to claim or imply otherwise."
That doesn't mitigate the grief or anger over such an event, they noted.
The cemetery dates back to 1871, when its first 5 acres were purchased by what was then the B'nai Israel Society. Some 2,325 are buried there.
According to Stoller, the cemetery was fine on Nov. 1, but the congregation's lawn company noticed the damage when it went there on Nov. 5. Police were called.
On Monday, a police spokesman said no tips had yet been received, and there's no surveillance video or other evidence to indicate who damaged the tombstones or when. He urged the public to come forward.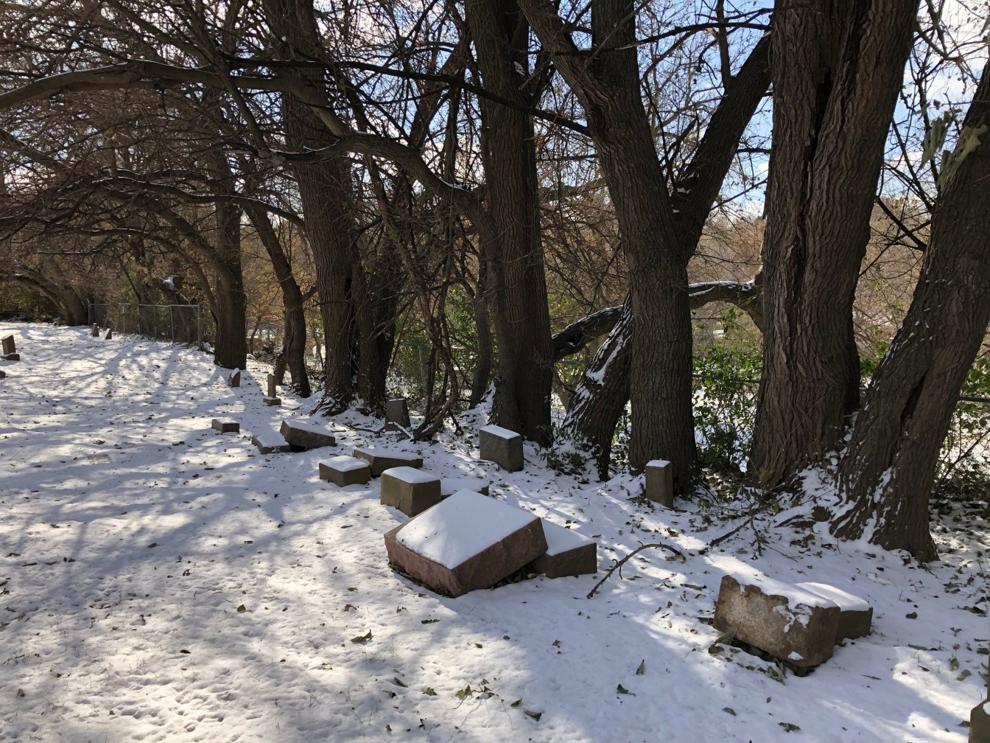 Temple Israel leaders said they are making an accounting of every headstone that was damaged and will begin notifying families. They asked for patience as "there is much work to do and it will take time." They said they hope to have the restoration, estimated to cost $40,000, completed by next spring, at which point a special ceremony would be held. The cemetery remains operational.
Temple Israel noted an outpouring of support from "innumerable people" who reached out to share in "our communal pain" and show solidarity.
"Your friendship, your kind words and your presence alongside us have brought comfort and spiritual strength," said the Temple Israel statement. "We are grateful to know we are not alone."
Rabbis at both congregations noted that headstones aren't just some historical marker or decoration. Each one, as Stoller put it, "is a tangible symbol of a human life."
Dembitzer noted on Veterans Day that some of the dead were veterans.
"Let us unite to honor their souls," he wrote, "and renounce senseless and hateful actions and thoughts."
Our best photos of October 2019