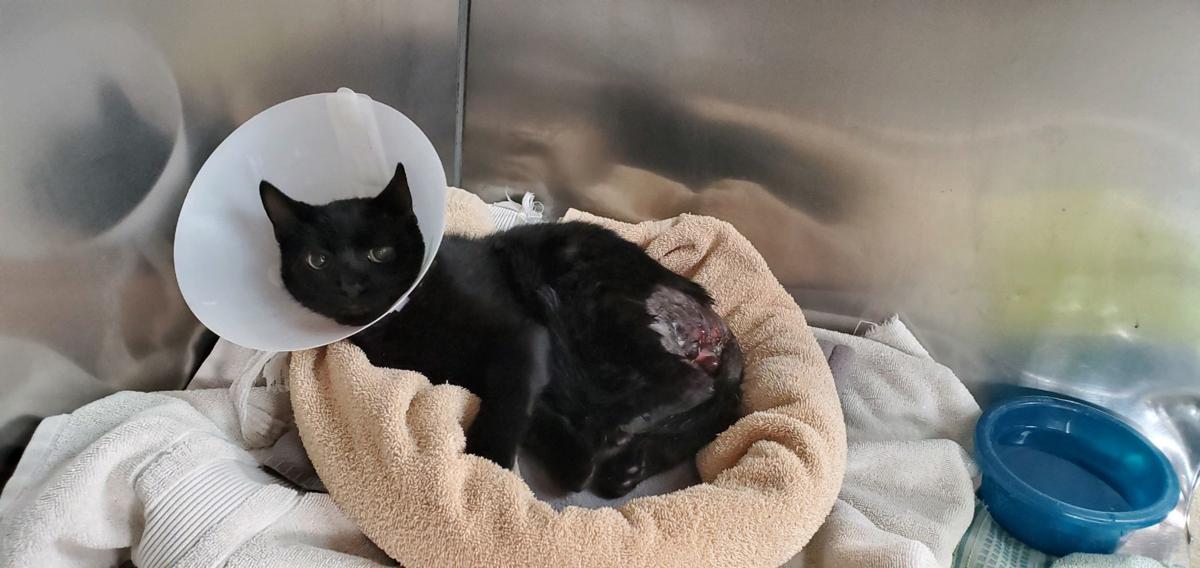 A cat named BJ is expected to survive after the Nebraska Humane Society said a man held the cat under scalding hot water, causing severe burns.
The cat has burns to the majority of his body and has been hospitalized since the September incident, the Humane Society said Thursday. BJ is receiving daily care for the burns and will have some long-term effects, officials said.
An arrest warrant was issued for the man, 35-year-old Calvin Kyles, on a charge of felony animal cruelty. He was arrested Thursday morning, the Humane Society said.
An affidavit says Kyles explained that he held the cat up by its tail under a shower head while scalding hot water was running in a residence near 25th and Douglas Streets. Kyles said it was an accident.
The skin on BJ's hind legs, hips, tail, anus, testicles, penis and inner thighs was burned, the Humane Society said. In many areas, the skin was a darker red and hardened. The cat required surgery, officials said.
"To offer comparison to a more common picture, this skin appeared similar to that of a badly burnt or overcooked chicken leg meat," Nebraska Humane Society investigator Kelli Brown wrote in the affidavit.
Kyles said he was trying to teach the cat a lesson to stay out of the bathroom and he didn't mean for the water to be hot, the affidavit said.
The cat's owner said she didn't believe Kyles because the water always comes out scalding hot and shower users must wait before stepping into the shower, the affidavit said.
Sign up for The World-Herald's afternoon updates
Receive a summary of the day's popular and trending stories from Omaha.com.
Notable crime news of 2019
Read about some of the biggest and strangest crime stories in Nebraska and western Iowa.