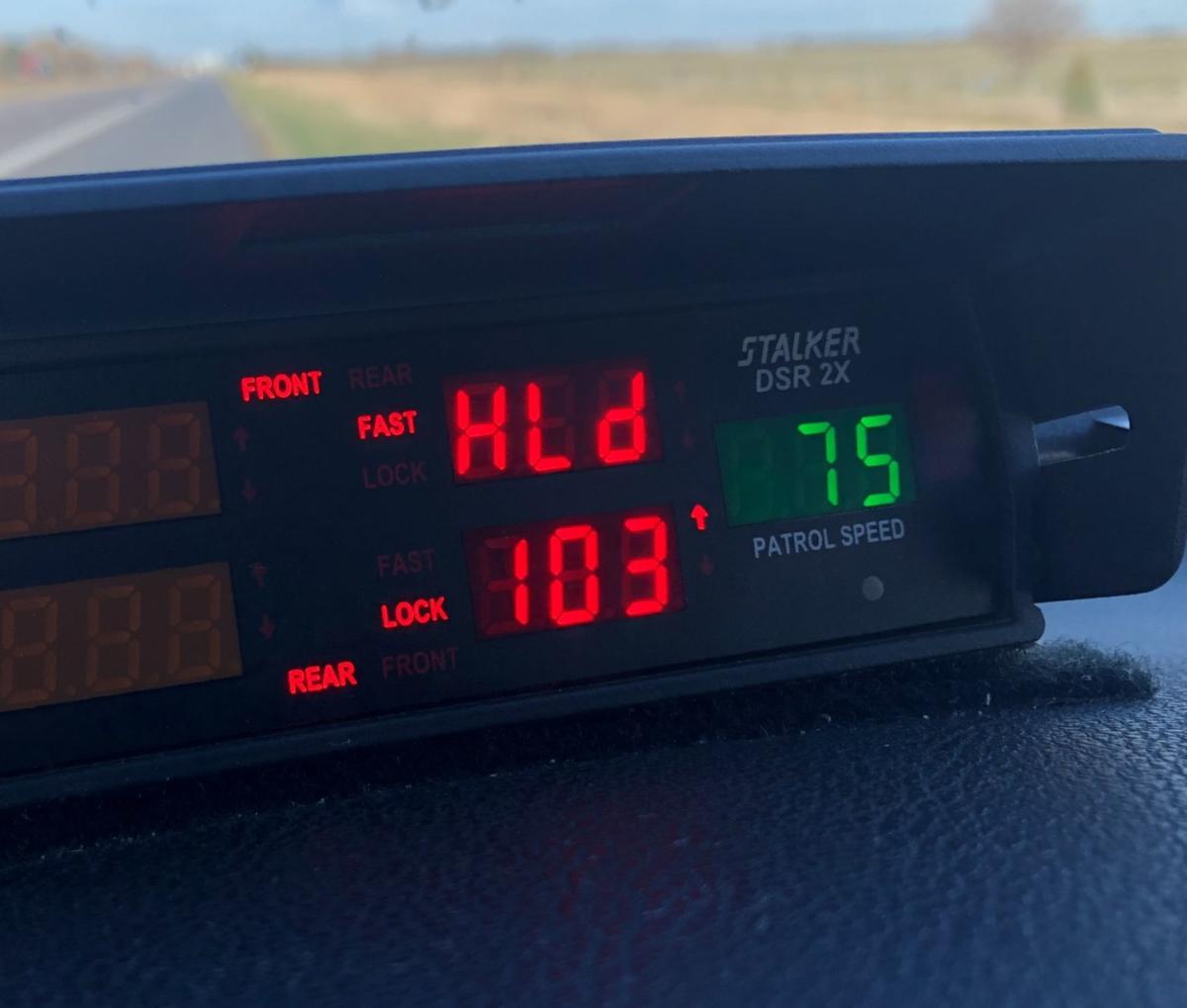 A Nebraska state trooper clocked the motorcyclist going 117 mph.
During the ensuing pursuit in Buffalo County on Saturday, the motorcycle got up to 170 mph, said Cody Thomas, a patrol spokesman.
The motorcyclist tried to exit Interstate 80 at one of the Kearney exits, Thomas said. He had slowed considerably, Thomas said, before losing control of his Honda motorcycle and sliding down an embankment.
The trooper pulled him out of the fuel that had leaked from the bike and cited him on suspicion of willful reckless driving and flight to avoid arrest, among other things.
The coronavirus pandemic apparently has sparked an outbreak of speeding on Nebraska roads.
Since March 19, when Gov. Pete Ricketts issued the first directed health measure imposing limits on gatherings in four eastern counties, troopers have cited 100 motorists on suspicion of driving more than 100 mph. That figure, the patrol said, compares with 61 during the same period in 2019.
Sign up for World-Herald news alerts
Be the first to know when news happens. Get the latest breaking headlines sent straight to your inbox.
Overall, however, the number of speeding citations issued by the patrol has dropped with the reduction in traffic volume during the pandemic. But excessive speeding violations have increased across much of the state, the patrol said: The 100 drivers stopped for traveling in excess of 100 mph were in 21 different Nebraska counties.
Thomas said the highest speed involving a passenger vehicle during the last 35 days was 132 mph.
Additionally, 210 motorists have been cited on suspicion of driving between 90 and 99 mph during that time.
The patrol noted that the Nebraska Department of Transportation reports that traffic volume on Nebraska's Interstates and highways has dropped by about 35% during the coronavirus pandemic.
The greatest traffic volume decline is in the heavily populated area between Lincoln and the Iowa border, officials said. That area reported a 44% decline in traffic volume last week.
In response to the uptick in excessive speeding, the Transportation Department and the patrol announced a joint effort Thursday to urge drivers to slow down.
Nebraska is seeing a similar trend to that of the rest of the country, the department said — as traffic declines due to the pandemic, speed-related violations have risen dramatically.
Nebraska's 37 electronic highway signs soon will display the following safety-related message:
KEEP NEBRASKA'S WORKERS SAFE
Be the first to know
Get local news delivered to your inbox!