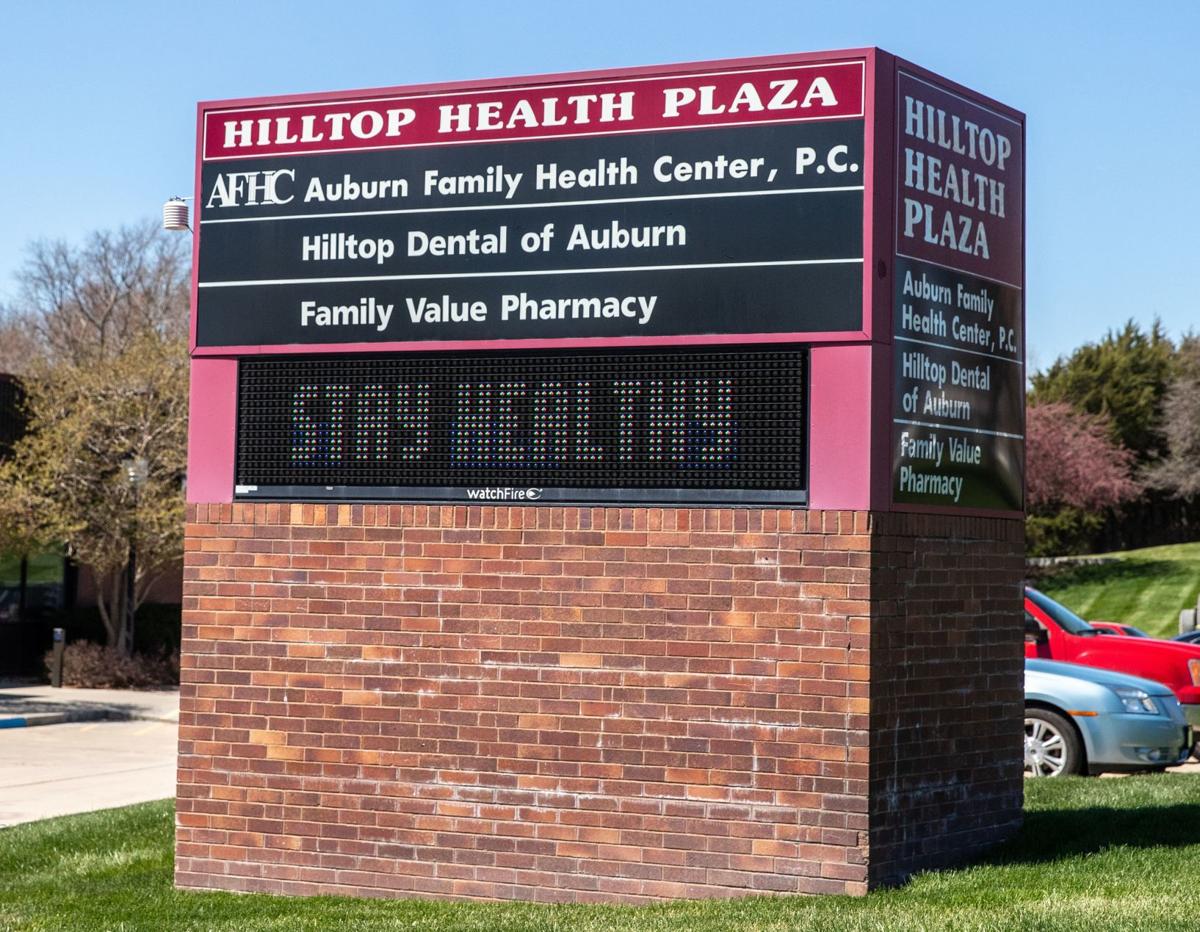 Hyrum T. Wilson, 41, of Auburn, Nebraska, and William Burgamy IV, 32, of Maryland, both appeared Friday in federal court in Virginia.
Each pleaded guilty to conspiracy to use explosives, conspiracy to distribute controlled substances and money laundering. Burgamy also pleaded guilty to a firearms charge.
The men will be sentenced Nov. 20. Each faces a maximum of 20 years in prison on each count.
Prosecutors said Burgamy ran a website called NeverPressedRX that sold oxycodone and other drugs over the darknet, a part of the Internet accessible only through encryption.
Authorities said Wilson, a pharmacist, supplied the drugs.
The two men, officials said, conspired to blow up Cody's U-Save Pharmacy, which sits five minutes from Hyrum Family Value Pharmacy in Auburn, a town of 3,200 on U.S. Highway 75 about 20 miles south of Nebraska City.
Wilson and Burgamy reasoned that after eliminating the competition, Wilson's pharmacy would pick up more business, which would allow him to illegally funnel even more drugs to the darknet operation without attracting the suspicion of federal regulators.
"Mr. Burgamy and I came up with a plan in which he would light a competing pharmacy on fire to drive business to my pharmacy," Wilson said Friday in court when asked to explain his crime in his own words.
U-Save's owner, Cody Kuszak, said in an April interview with The World-Herald that he was mystified by the alleged plot. He said he had met Wilson a few times. He thought he was a decent guy, with a decent business.
In an email interview, Kuszak said the plot was so bizarre that his initial reaction was confusion as much as anything.
"Who would ever think of something this crazy?" said Kuszak, who thanked the FBI for uncovering the plot.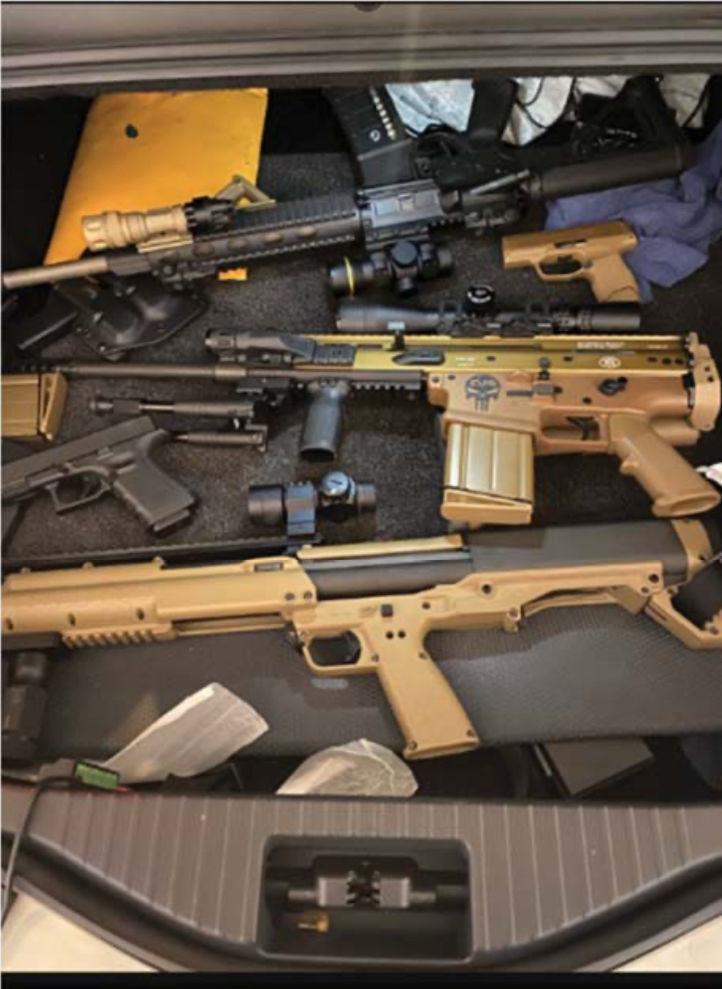 Authorities who searched Burgamy's home found eight loaded weapons, including AR-15 assault rifles and numerous high-capacity magazines. Text messages showed that he made a list of needed equipment for the firebombing that included body armor, weapons, bottles and lighter fluid.
It is not clear how much money the two made during the eight or nine months their website was operating in 2019 and 2020. Burgamy agreed to forfeit at least $300,000 in proceeds, but prosecutor Raj Parekh said at Friday's hearing that a profit-and-loss statement drawn up by Burgamy showed him grossing nearly $1 million.
Parekh told Judge T.S. Ellis III that Burgamy and Wilson met online in 2018 playing the online video game War Dragons.
Wilson told Ireland that his wife helped pay for him to get through Creighton University pharmacy school and he vowed to create a product, Scargenix, to help with stretch marks and other scars.
The infomercial, described by Parekh as "fraudulent," shows before-and-after photos of people hideously scarred by accidents and burns who are healed after using the Scargenix cream for a few weeks.
By August 2019, the two had moved on to selling drugs illegally through the NeverPressedRX site. The two admitted that they processed more than 2,500 illicit orders on the site. They began facing supply issues because Wilson could not justify the volume of drugs he wanted from his wholesaler.
At one point, Wilson told Burgamy that he wouldn't supply any more drugs to Burgamy's operation until the competing pharmacy was eliminated.
Wilson said his competitor did triple the volume in medications of his own pharmacy, so that if those customers were forced to transfer to Wilson's pharmacy, he could quadruple his business and quadruple the volume that could be diverted to the darknet operation.
The two agreed on what they called "Operation Firewood," and Burgamy assured Wilson he would carry out the firebombing after the coronavirus scare concluded. Wilson provided Burgamy with a getaway map and layout of the rival pharmacy.
He urged Burgamy to make the firebombing look like it was conducted by a vengeful husband upset that his wife had engaged in a fictitious affair with a pharmacist at the competing operation, Parekh said. Burgamy promised he would take care of Wilson's family if anything happened. Wilson agreed to safeguard Burgamy's life insurance.
This report includes material from the Associated Press.
Notable crime news of 2020
Read about some of the biggest and strangest crime stories in Nebraska and western Iowa.