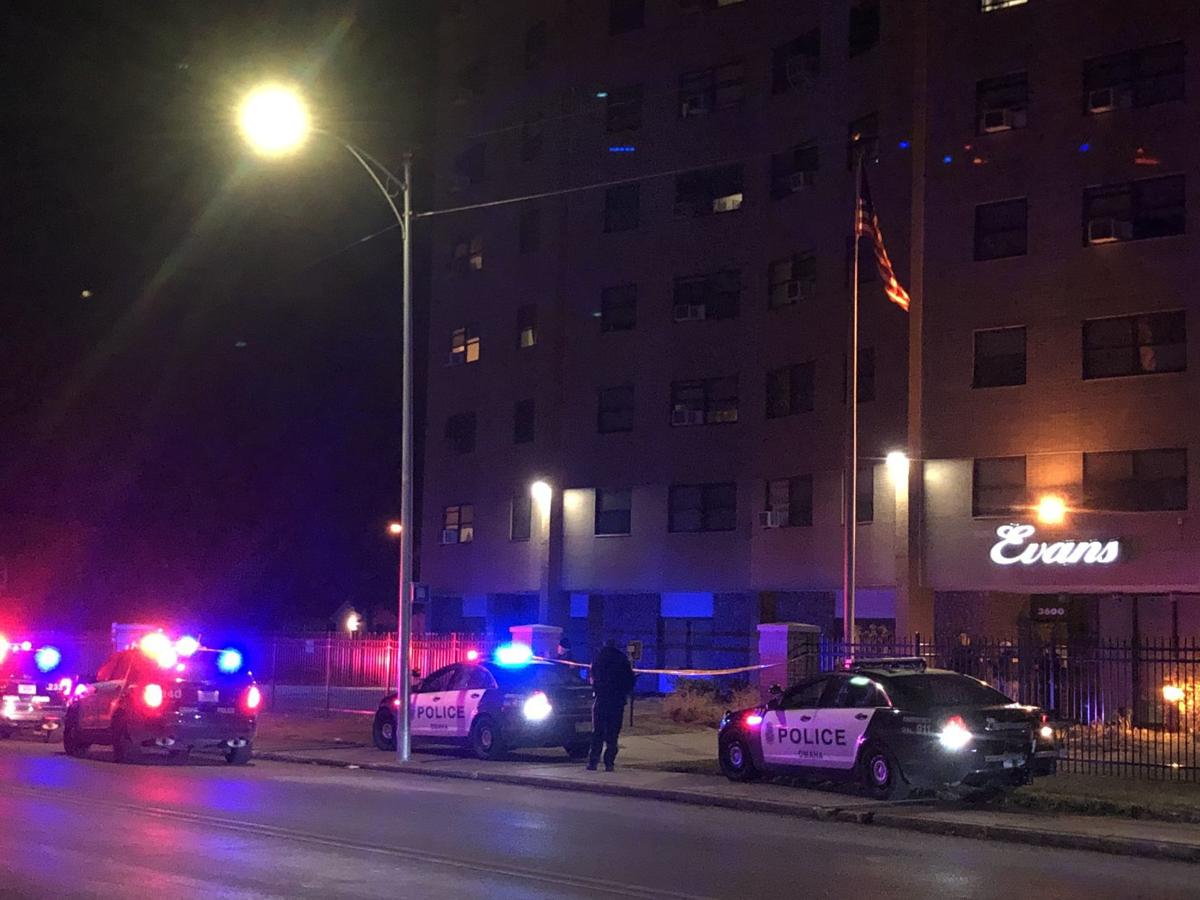 Two people were killed and a police officer was wounded Tuesday night at Evans Tower.
Deputy Police Chief Scott Gray said two officers were called to the housing complex at 24th and Evans Streets about 10:10 p.m. on a report of a domestic disturbance.
They went to the fifth floor and encountered an armed man in the hallway.
In the gunfire that ensued, the man was killed and an officer was shot in the leg. The officer was taken to the Nebraska Medical Center and is expected to survive, Gray said.
Police then found a dead woman but said they didn't know how she died. 
Police said the sequence of events is not clear, including who killed the woman. It's also not clear if both officers fired their guns.
"Hopefully by morning, once we've had a chance to interview the officers that were involved in this incident, we can maybe get a better timeline for what happened inside the building," Gray said.
The officers are veterans of the force. No names were released by early Wednesday.
Notable crime news of 2019
Read about some of the biggest and strangest crime stories in Nebraska and western Iowa.
Be the first to know
Get local news delivered to your inbox!