James Fairbanks says he was tormented for days.
He couldn't stop thinking about the convicted sex offender who lived on the same North Omaha street where he planned to move.
Fairbanks envisioned seeing Mattieo Condoluci's face in the news for sexually assaulting a child — maybe the same child he had watched Condoluci eyeing. If that happened, he said, he would feel sick that he hadn't done something to prevent it.
Armed with the gun he had purchased weeks earlier amid the start of the coronavirus pandemic, Fairbanks went to Condoluci's front door May 14. He planned to threaten him, he said in an hourlong interview with The World-Herald on Wednesday.
"I know who you are, and if you hurt any of them, you're not going to get another slap on the wrist," Fairbanks recalled saying to Condoluci. "I'm going to be watching, and I'm going to deal with you."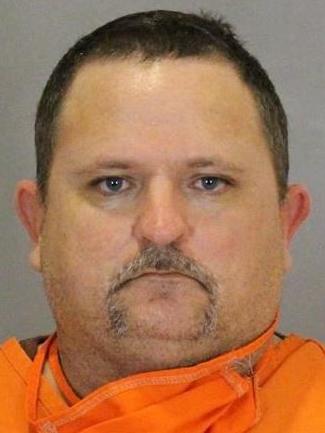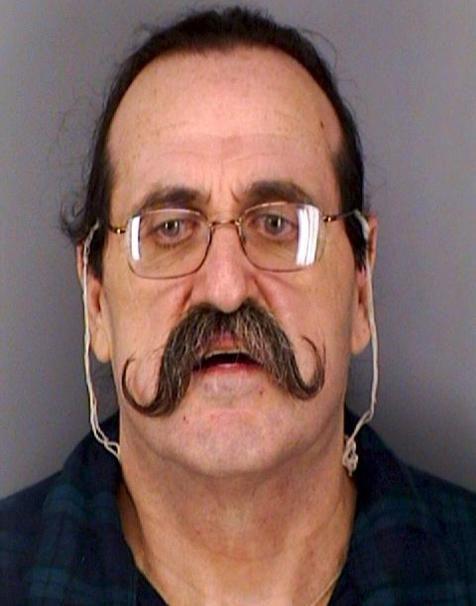 Fairbanks pulled out his gun and told Condoluci to move back. He did, about 15 feet into his home. But then Fairbanks paused as he noticed a woman's purse on the couch and wondered if someone else was home.
Condoluci — who was more than 6 feet tall and 300 pounds — took that chance to rush at Fairbanks.
"I just started shooting as he was coming forward," Fairbanks said. "I didn't know if he had died or not, but I knew I shot him in the chest."
Fairbanks said he can't remember how many shots he fired, but eventually Condoluci dropped at his feet. The 64-year-old man was found dead two days later at his home at 4305 Pinkney St.
After the shooting, Fairbanks said, he thought he'd immediately get arrested. Days passed and nothing happened. Fairbanks said he wondered if he could get away with the shooting, but he said he couldn't live with that.
Fairbanks said he then realized that a bigger issue could be raised. He noted, however, that because of his violent actions, he isn't the best person to lead a movement.
"I'm sure, under the law, I'm guilty," he said. "However, I do believe, if they pick 12 Omahans to put in the jury box, some if not most will agree that the law failed in protecting our children in this case, and what I did was — maybe not completely right — was justified, and not send me away for the rest of my life."
In the wide-ranging call, Fairbanks admitted to fatally shooting Condoluci and writing an email admitting to the crime. The email was sent to local news media outlets four days after the slaying.
Fairbanks, 43, has been charged with first-degree murder and has been denied bail twice — a judge last week in a bail review again ordered him held without bail.
After his arrest, Fairbanks, who was employed by the Omaha Public Schools as a paraprofessional, was placed on leave.
Thousands of people have joined Facebook groups that support his actions. They also have signed online petitions seeking his release or donated money for his jail commissary account or to pay for his attorney.
A T-shirt shop in York, Nebraska, has created shirts and stickers asking for Fairbanks' freedom. Wording on the shirts says he "did the world a favor."
Fairbanks said he has received letters from all over the country — about 100 so far, but he said he's only allowed five pieces of mail per day. Correctional officers tell him how much support he has. Inmates clap and cheer when he walks through the halls.
Fairbanks said he doesn't consider himself a martyr, vigilante or hero — although many celebrate his actions, including Condoluci's own daughter. Despite being somewhat of a jailhouse celebrity, Fairbanks said he would prefer to step out of the spotlight.
He said he wants people who support him to instead focus their efforts on reforming laws targeting sex offenders.
"I'm honestly not that concerned about spending the rest of my life in prison," he said. "But if all that happens out of all this is I'm free but nothing changed, then it was all kind of pointless."
Fairbanks said he'll plead guilty on certain conditions — that the Douglas County Attorney's Office reviews the deals it makes in sex offender cases and that stronger mandatory minimum sentences are established for sex offenders.
In addressing Fairbanks' conditions Wednesday, Chief Deputy Douglas County Attorney Brenda Beadle said "we wouldn't condition a plea on anything like that." She previously has said Fairbanks shouldn't have taken the law into his own hands.
"I don't classify somebody who would kill somebody in cold blood a hero," she has said. "He doesn't get to be the judge and jury. That's why we have a system in place."
Beadle said her office and other county attorneys have long advocated for mandatory minimums for crimes involving sex abuse.
Fairbanks said he thinks a person could change after his or her first conviction, but he's angry that sex offenders are given third and fourth chances.
Condoluci was convicted of sex crimes twice — once in Florida in 1994 and once in Sarpy County in 2007. Other people have, however, come forward online saying that they were sexually assaulted by Condoluci.
In November, a 32-year-old woman told Omaha police that Condoluci had sexually assaulted her multiple times at his home in August and September. It doesn't appear from court records that he had been charged in connection with the allegations.
Sign up for World-Herald news alerts
Be the first to know when news happens. Get the latest breaking headlines sent straight to your inbox.
Fairbanks said he was upset that Condoluci was allowed to live in a neighborhood with children and have play sets in his backyard.
In 2009, when Condoluci was released from prison after serving time on a sexual assault charge, he was taken into custody by Sarpy County while the Attorney's Office attempted to commit him under the Nebraska Sex Offender Commitment Act. Sex offenders could be committed for a few months to several years, depending on their cooperation with treatment.
A psychologist wrote that Condoluci "was a dangerous sex offender who is substantially unable to control his criminal behavior." It's unclear, however, whether Condoluci was ever committed.
Fairbanks said if a deal can't be made, he'll take the case to trial in order to raise awareness for his cause. His attorney, Steve Lefler, said he has advised Fairbanks not to admit anything but didn't stop him from talking Wednesday to the news media.
"I will use every ethical and legal option to obtain a not-guilty verdict for Mr. Fairbanks," Lefler said. "As the evidence unfolds, I believe that the community will find out that Mr. Fairbanks acted in self-defense."
Beadle declined to address the evidence gathered in the case but disagreed with Fairbanks' idea of exoneration by jury.
"If a jury of 12 people followed the law," she said, "then I would beg to differ with him."
Fairbanks said he thinks the law didn't protect kids enough, and that's why he went to confront Condoluci.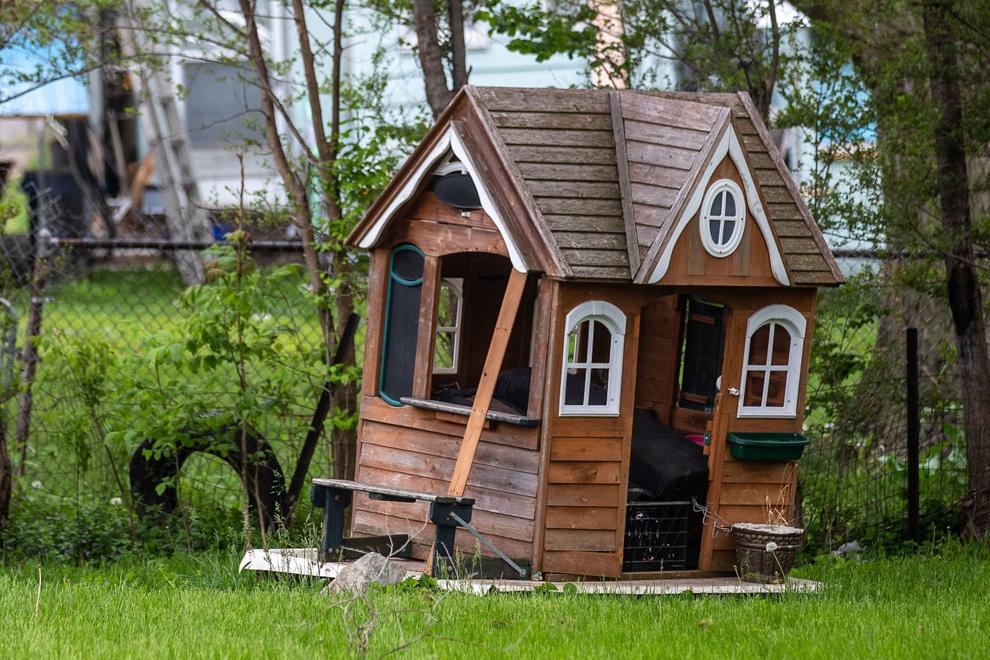 Days before, Fairbanks had found a basement apartment in a home on Pinkney Street, he said. He then searched the Nebraska sex offender registry. One of his sons was going to live with him, he said, and he wanted to know his neighbors.
He found that Condoluci lived a few houses down from his prospective new place. Wondering if the registry had an old entry, he decided to drive by. He said he saw Condoluci pretending to wash his car with no soap or water, watching kids playing in the driveway of an empty house next door.
"He was just staring at them," Fairbanks said. "It's not the way you or I would look at kids."
That was, in Fairbanks' words, "three days before the day I killed him."
Fairbanks said he checked the registry again and saw that a deputy had recently verified Condoluci's address. He was angry law enforcement wasn't "doing anything."
He never called police, but researched Condoluci further and found a Facebook group started by Laura Smith, the mother of the boy who was molested in Florida.
Fairbanks went back to Pinkney Street and tried to find the parents of the children who had been playing outside, but couldn't tell where they lived.
"I believed what I saw was a direct and imminent threat to a group of small children," he said. "I wanted to go and stop him from raping children."
Fairbanks said he wrote and sent the anonymous email, called his mother and ex-wife and started driving west. He said he thought he'd have time for one last peek at where he had lived for a few years — near Branched Oak Lake northwest of Lincoln. Fairbanks said he had been sober for 2½ years after his drinking worsened because of a divorce, but he had one last drink hours before he was arrested in Butler County.
He said he never has been sexually assaulted, but said as a child, he witnessed someone close to him who was — he walked in on it while it was happening. He declined to speak further about his personal experiences but said that in his work with kids, he has seen how trauma can affect them forever.
Fairbanks said he doesn't want others to use violence or vigilantism. If released, he said, he wouldn't attack other sex offenders — what happened last month was an exceptional circumstance.
"While I don't regret what I did, I've gotten a firsthand look at the pain it's caused my own kids and my family," he said. "I'd rather go to prison for the rest of my life and sit in a corner if my kids and my grandkids are safe, if everybody's kids are safe."
Notable crime news of 2020
Read about some of the biggest and strangest crime stories in Nebraska and western Iowa.