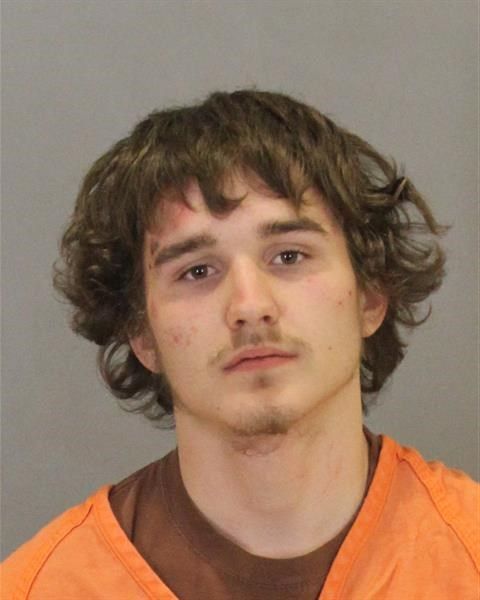 Two police officers were injured and two people were arrested Wednesday night in northwest Omaha after a 20-year-old drove into one of the officers and dragged the other.
Police said the two officers were taken to Nebraska Medical Center for treatment of their minor injuries. One of those arrested, Tanner Marcoe, was also taken to the med center with minor injuries and released.
Police said assault and arrests occurred about 9:35 p.m. at a strip mall parking lot on the southwest corner of 120th and Blondo Streets.
Investigators and patrol officers were conducting a follow-up probe into a stolen-vehicle investigation when the officers spotted Marcoe driving the stolen Chrysler into the parking lot, police said. The officers approached the vehicle in an attempt to arrest Marcoe, who threatened to kill officers and then put the car in gear. Marcoe tried to drive away, striking one of the officers, dragging the other and hitting two parked vehicles. One of the officers was able to slip into the Chrysler and put it in park. Marcoe and his passenger, Valentina Hallaway, 20, were then arrested.
Police said Marcoe was booked into the Douglas County Jail on suspicion of theft by receiving a stolen motor vehicle, terroristic threats, two counts of felony assault on an officer, two counts of use of a weapon to commit a felony, possession of methamphetamine, obstructing an officer, resisting arrest, two counts of leaving the scene of an accident, illegal transport of an airsoft pistol and a warrant for trespassing.