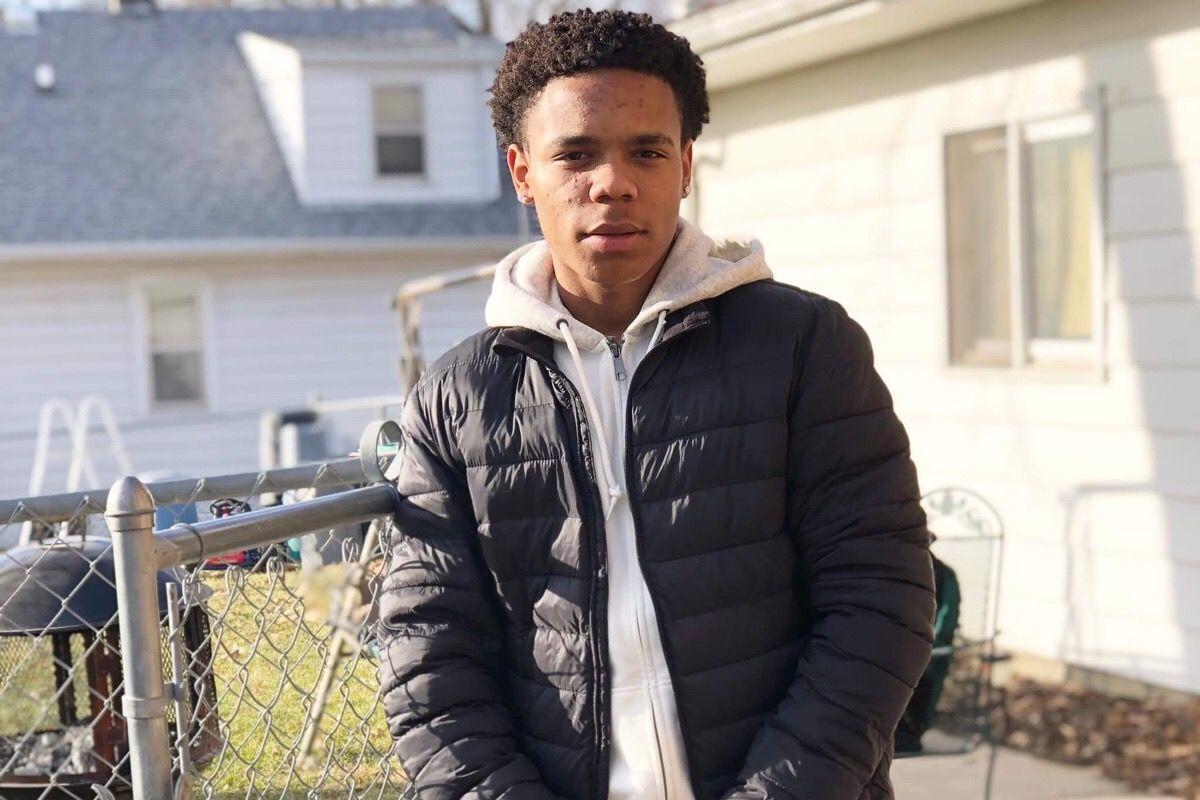 Two teens have been arrested in the shooting of a Benson High School basketball player that led to the amputation of his leg and other medical complications.
But based on what Ke'Shon Henderson told police after he was shot, at least one other person who was involved remains at large, Henderson's mother said Monday.
Omaha police said two 16-year-old boys have been arrested in the shooting, which occurred the evening of Sept. 23 near 42nd and Sprague Streets. One was arrested on suspicion of first-degree assault and use of a weapon to commit a felony, the other on suspicion of robbery.
Ke'Shon Henderson was shot twice, his mother said. One of the bullets, she said, clipped the bottom of his right lung and went into his right leg. The other, she said, went through his abdomen and damaged his kidneys, liver, small intestine and bowel.
Henderson has undergone more than a dozen surgeries, his mother said. During one surgery, doctors concluded that part of his right leg needed to be amputated because of a lack of blood flow to the limb. He now needs another surgery on the leg that will allow doctors to fit him with a prosthetic, she said.
He also is recovering from a stroke he had a few days ago that his mother said has led to a neurological decline. Doctors are trying to wean him off medications that have kept him in a medically induced coma, she said.
Because of damage to his kidneys, Henderson had to undergo kidney dialysis, his mother said. Fluid buildup led his weight to balloon from his normal 165 to 170 pounds to 230 pounds, she said.
Two days before he was shot, Henderson attended a basketball recruiting event at Judson University, a Christian liberal arts college in Elgin, Illinois, according to school officials.
The university is committed to working with him "to provide a significant scholarship to attend Judson," a spokeswoman said in an emailed statement.
"We hope that he is able to recover and continue his plans to pursue a college education," Mary Dulabaum wrote. "We will hold Ke'Shon and his family in our prayers during this difficult time."
Henderson, a senior at Benson, also does well in the classroom, his mother said. He was on the principal's honor roll for students with a GPA of 3.9 or higher, she said.
The family has set up a GoFundMe page to help cover Henderson's medical expenses. He is the middle child of five.
Anyone with information about the shooting is urged to contact the Omaha Police Department's homicide unit at 402-444-5656 or Omaha Crime Stoppers at 402-444-STOP, at omahacrimestoppers.org or on the P3 Tips mobile app. Tips leading to an arrest in a shooting are eligible for a $10,000 reward.
Notable crime news of 2019
Read about some of the biggest and strangest crime stories in Nebraska and western Iowa.
Be the first to know
Get local news delivered to your inbox!