Authorities have determined that a man who was reported missing in February was killed the month before.
Joseph Hellman, 37, was killed on Jan. 29 at 3913 Fort St., according to an Omaha police report publicly released Wednesday.
Council Bluffs police told Omaha police officers on Feb. 21 that they had received a missing person report for Hellman, who was last seen in Omaha.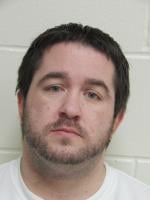 Capt. Steve Cerveny said the homicide unit started to investigate the missing person case and quickly determined that Hellman had died under suspicious circumstances and that foul play was involved.
But only recently could they officially reclassify the death as a homicide.
"We couldn't prove that a homicide had occurred until Tuesday," Cerveny said.
Cerveny wouldn't say how Hellman died, and that's not detailed in the report. Police had not found his body as of Thursday evening.
There is a person of interest in custody on unrelated charges, Cerveny said, so detectives don't think there is any threat to the public.
Hellman served seven months in a Nebraska prison after being convicted of theft by deception in Douglas County.
Hellman's slaying was the second in Omaha in 2019 and brings the total number of homicides so far this year to 20.
Notable crime news of 2019
Read about some of the biggest and strangest crime stories in Nebraska and western Iowa.
Be the first to know
Get local news delivered to your inbox!