LINCOLN — Two members of the Nebraska Board of Pardons defended their denial Tuesday of a pardon for the girlfriend of mass killer Charles Starkweather, saying that Caril Ann Fugate's request was without merit and "beyond the scope" of what a pardon accomplishes.
The board, which consists of Gov. Pete Ricketts, Attorney General Doug Peterson and Secretary of State Bob Evnen, voted unanimously and without comment to deny the request from Fugate, who is now 76 and uses her married name, Caril Ann Clair.
Hours after the swift decision, a spokesman for Ricketts said that Clair participated in crimes that were "horrific and depraved, and created immense public fear."
"Caril Ann Clair's story continues to change, and the governor sees no grounds for a pardon," said the spokesman, Taylor Gage.
Evnen said Tuesday night that it's his policy not to comment on individual cases that come before the Pardons Board.
The only board member to comment during the meeting was Peterson, who said just after the vote that Clair's stated reason for seeking a pardon — to seek relief from "the terrible burden" of being labeled a murderer — was "beyond the scope" of what a pardon could accomplish.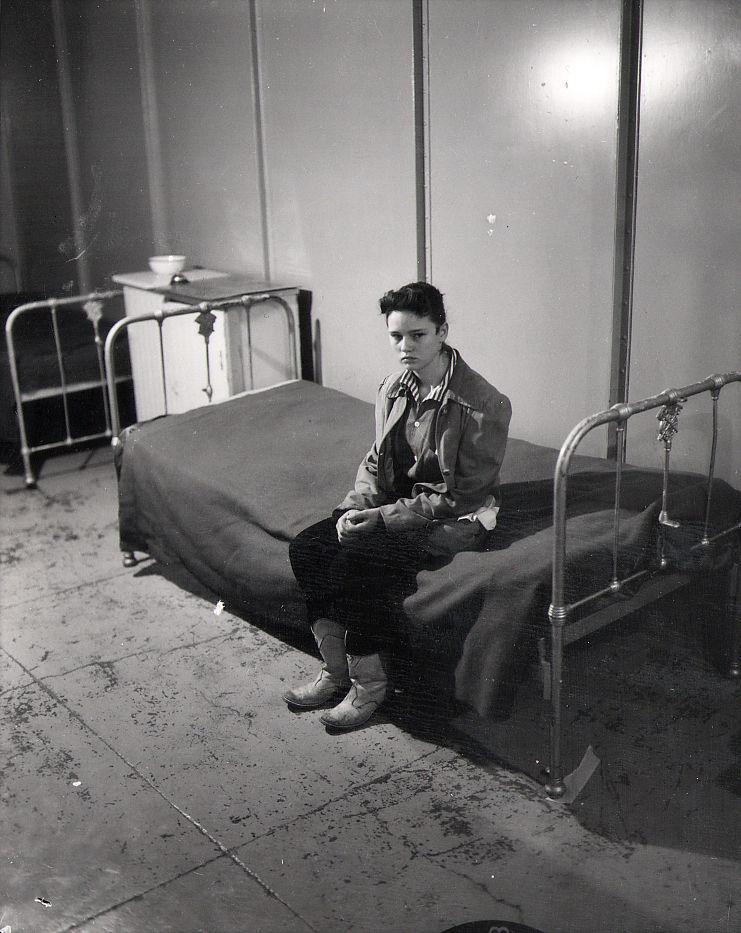 "That's not the role of the Pardons Board," Peterson said. Pardons, he said, do not erase a person's criminal record but are typically sought to restore someone's right to vote, bear arms or run for political office.
That brought an angry response from Clair's attorney, John Stevens Berry, who was not permitted to speak during the brief consideration of the pardon. Afterward, though, he said a pardon can be given for a wide range of reasons, including just plain forgiveness.
"Look up 'pardon' in the blessed dictionary," Berry said.
Clair, who lives in Hillsdale, Michigan, was 14 years old when Starkweather, 19, went on a killing spree that began in Lincoln and ended in Wyoming. Among the 11 killed were Fugate's mother, stepfather and 2-year-old half sister.
It stands as the largest mass killing in state history — a notorious crime that has been the subject of movies, books and songs. At the time, Clair was the youngest female to ever stand trial for first-degree murder.
Starkweather was sentenced to die and was executed on June 25, 1959.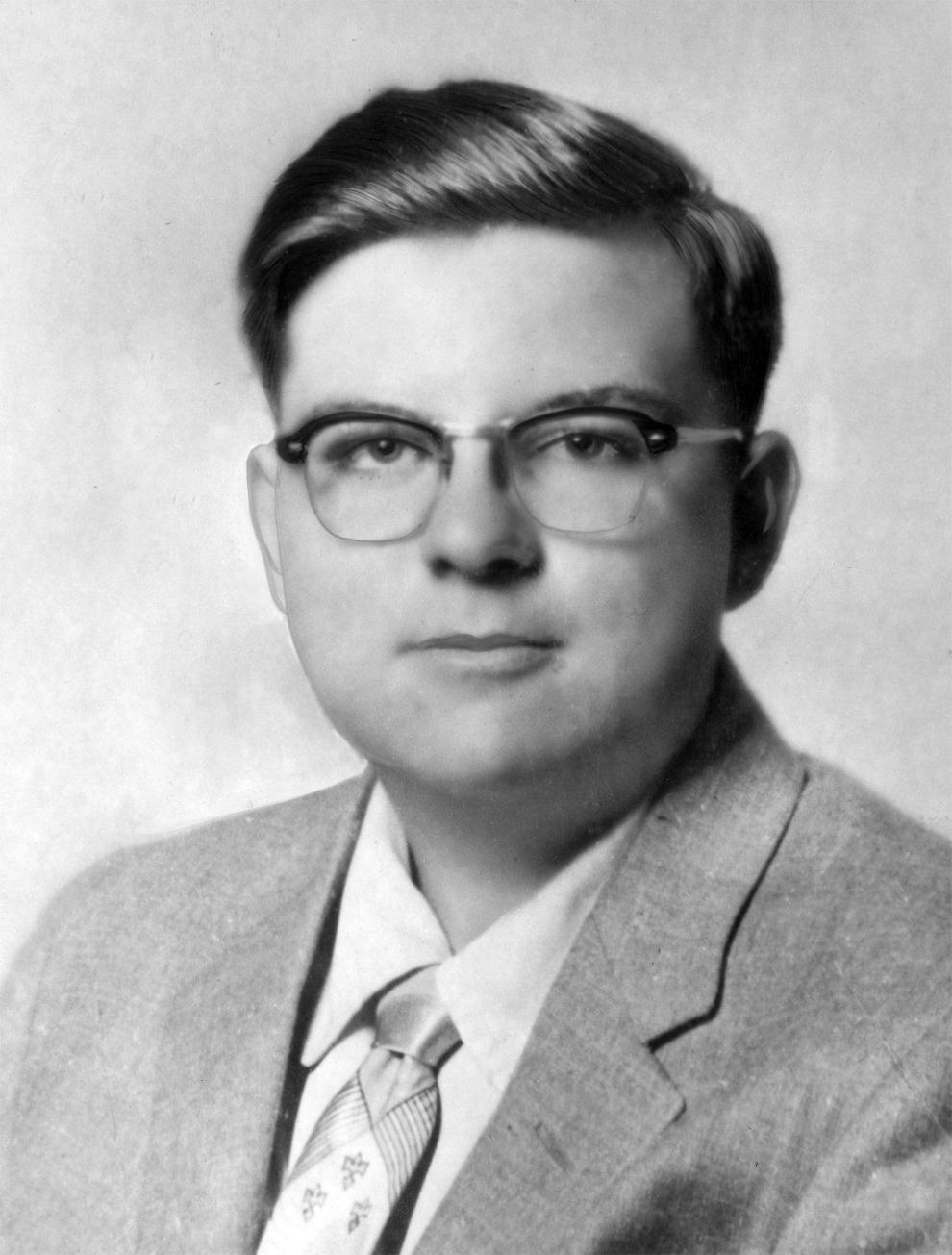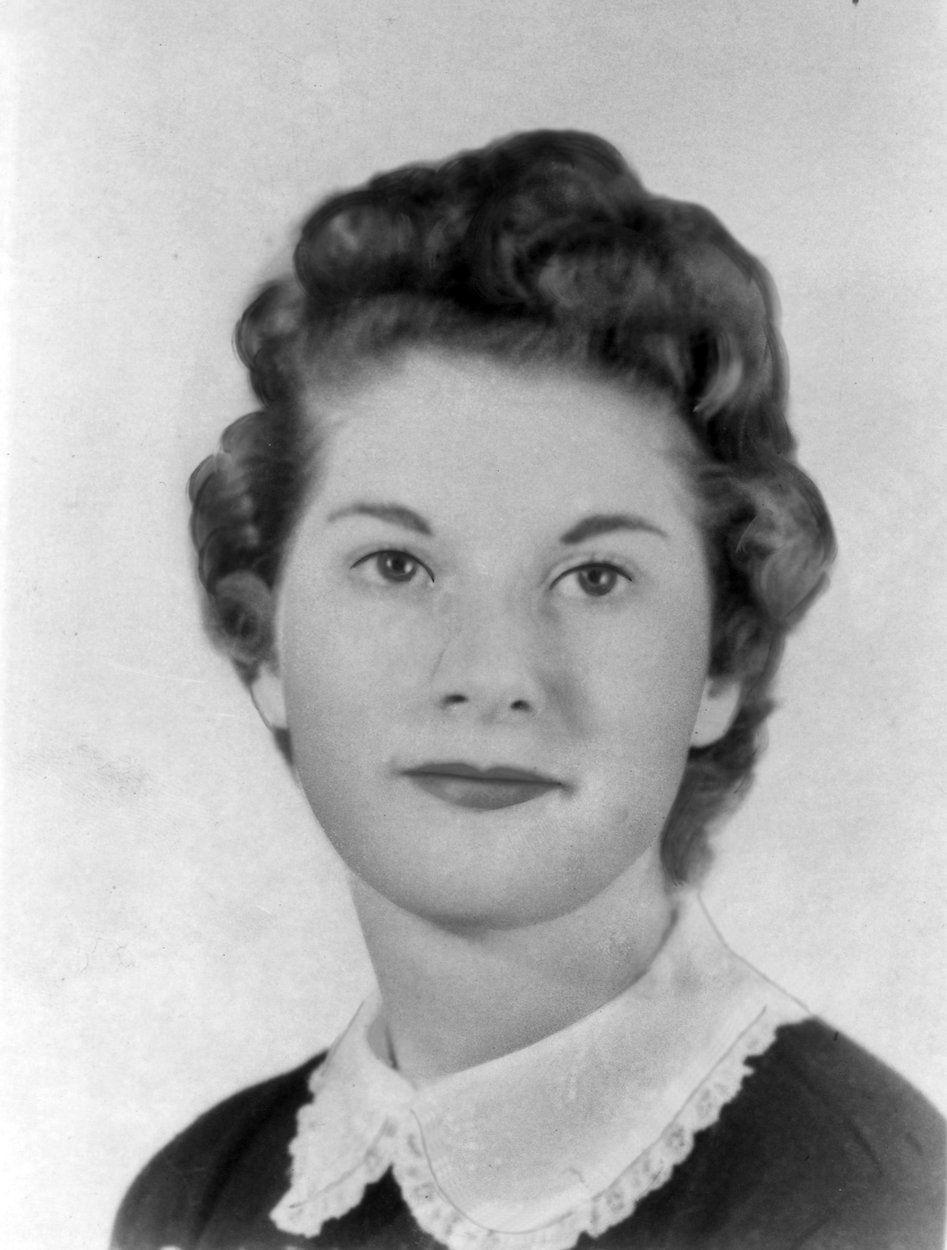 Clair, who maintained her innocence and insists that she was forced to accompany Starkweather, was found guilty for her role in the slaying of one of the victims, Robert Jensen, 17, of Bennet, Nebraska.
She admitted taking $4 from Jensen's wallet just before he and a friend, Carol King, 16, were shot to death.
Clair was sentenced to life in prison, but her sentence was later commuted by the Pardons Board to 30 to 50 years in prison. That cleared the way for her to be paroled in 1976. She was denied a hearing for a pardon, previously, in 1996.
A pardon is an official act of forgiveness and not a declaration of innocence, and is typically granted after an offender has lived a crime-free life for several years.
While Clair, who is in ill health, did not attend Tuesday's hearing, and no testimony was allowed, there was plenty of comment afterward and before the meeting, both for and against the pardon.
Paulette Neemann of Lincoln, a niece of Carol King, called her death "a horrific murder" that her family has never forgotten.
"It never lets the family alone," said Neemann's husband, Roger.
Sign up for World-Herald news alerts
Be the first to know when news happens. Get the latest breaking headlines sent straight to your inbox.
David Ellis, another relative of King's, said he doesn't believe Clair's story, that she was unable, out of fear, to escape. Ellis said that while Starkweather was shooting Jensen and attempting to rape King, Clair was alone in a nearby car but didn't run.
But backers of Clair said the story of a terrorized 14-year-old girl was ignored in favor of the changed testimony of a mass murderer, Starkweather. He had initially told authorities that Clair wasn't involved in the killings, but changed his story after being shown a note from Clair saying she never wanted to see him again.
"I have met Caril Ann Fugate. She has cried in my arms. I have cried in her arms. She has been in pain her entire life," said Liza Ward, whose grandparents C. Lauer Ward and Carla Ward were murdered by Starkweather after he invaded their Lincoln home.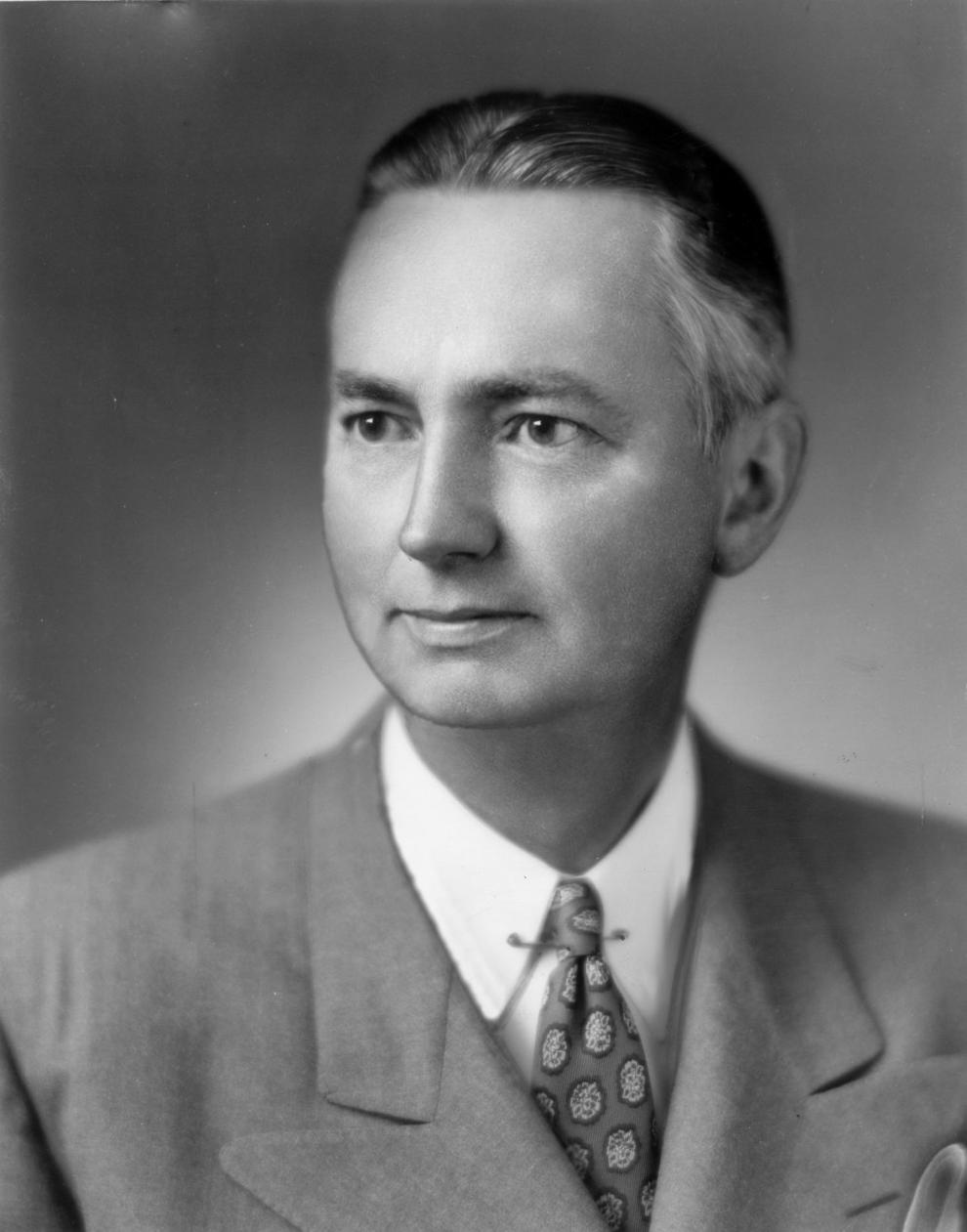 Ward, who is an author now based in Duxbury, Massachusetts, said she is exploring new ways, including writing a memoir, to spread the "truth" about Clair's innocence.
Some of her relatives, she said, changed their opinions about Clair's guilt after she presented the "real story" to them.
"We're going to keep making people listen," Ward said. "That little girl wasn't heard. But he (Starkweather) was."
Clair, in her application for a pardon, maintained that Starkweather told her that his gang was holding her family hostage and that they would be killed unless she complied. In reality, her mother, stepfather and baby half-sister had already been killed, and Starkweather, a high school dropout and garbageman, had hidden the bodies.
Berry, who co-wrote a book about Clair's case, said people who want to blame her for Starkweather's murders are misguided and making him out to be a hero.
"Why don't you put flowers on his grave," Berry said.
---
OWH front pages through the years
Photos: OWH front pages through the years​
1932: Lindbergh baby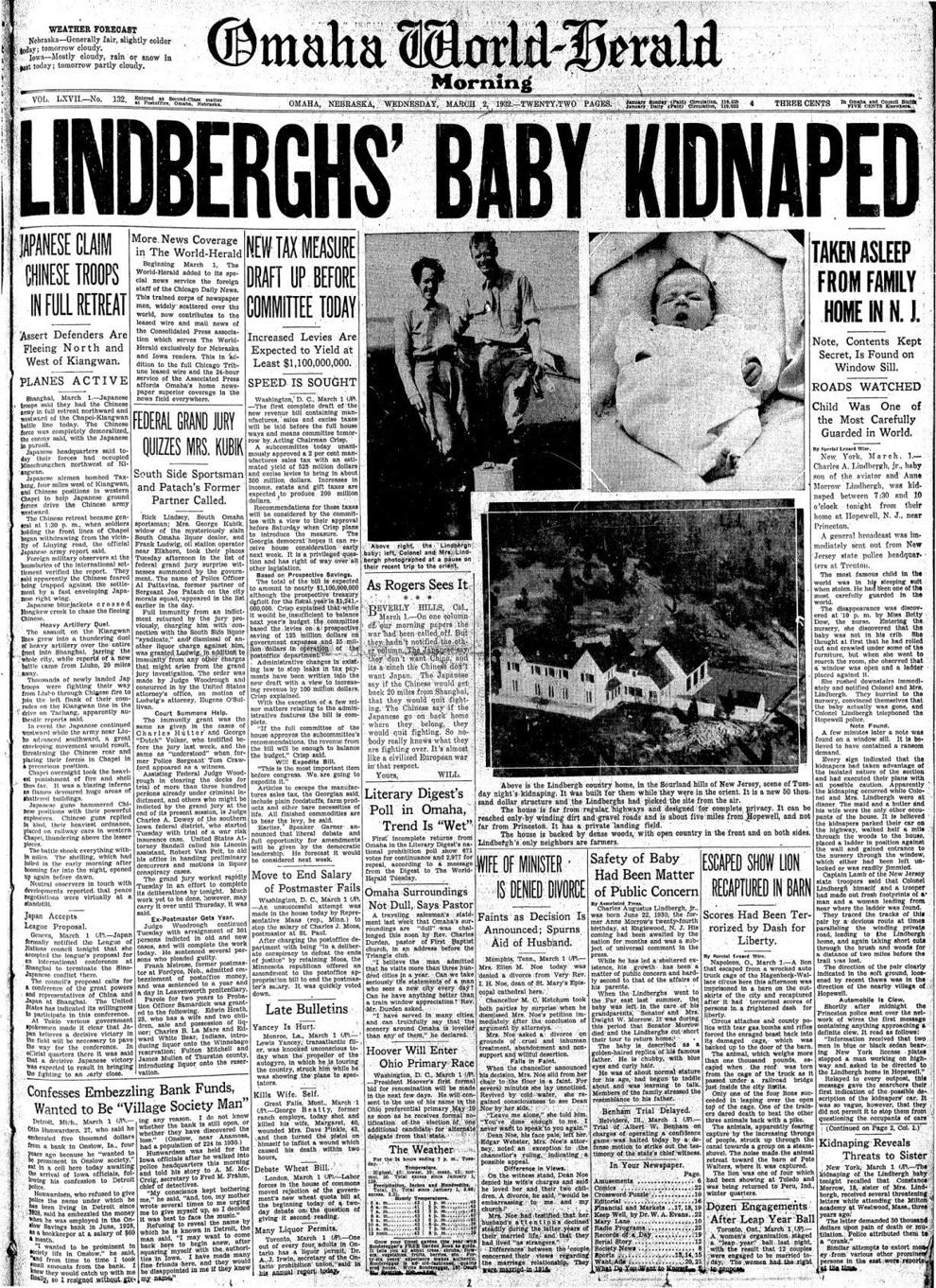 1932: Roosevelt elected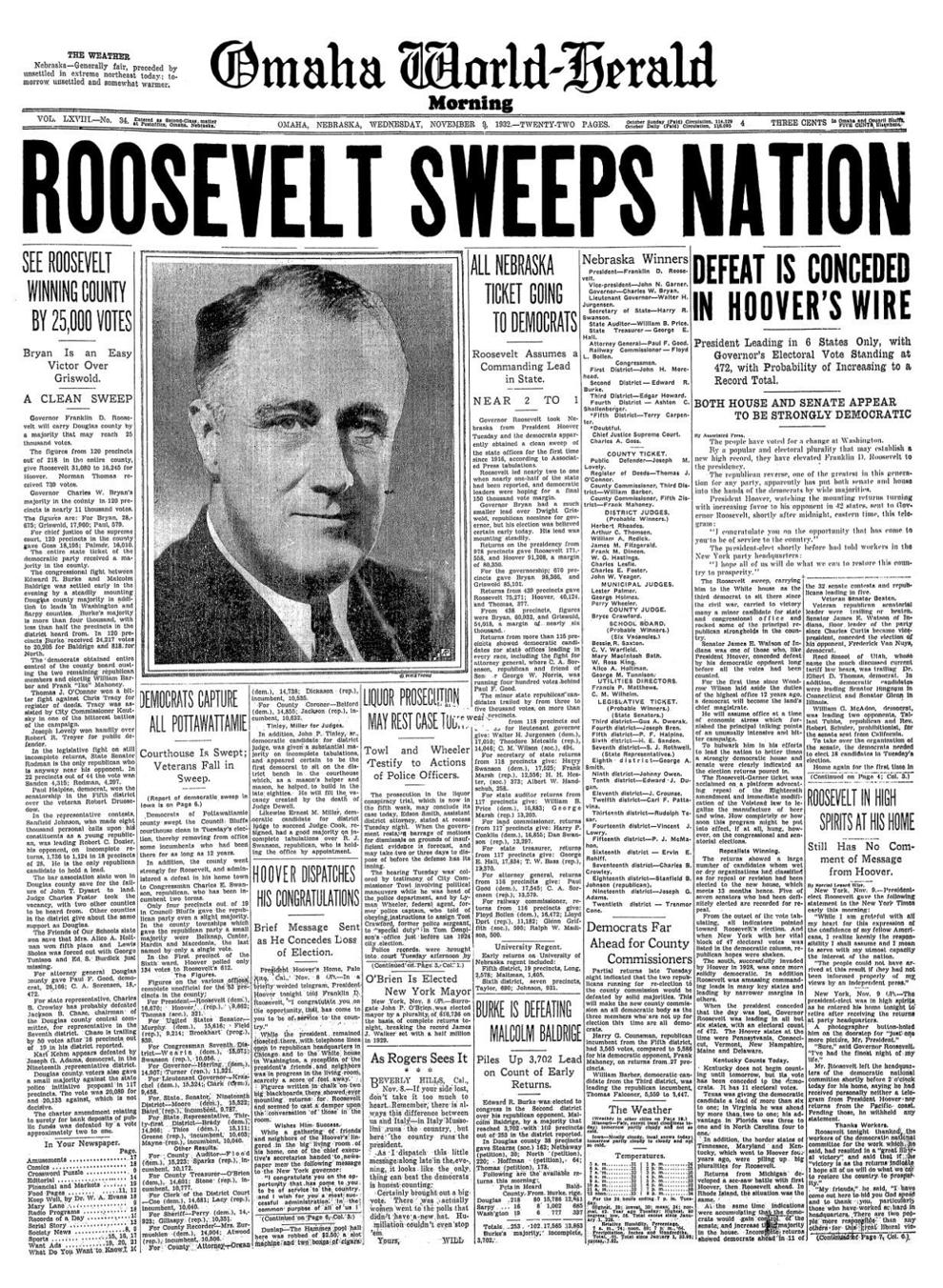 1937: Hindenburg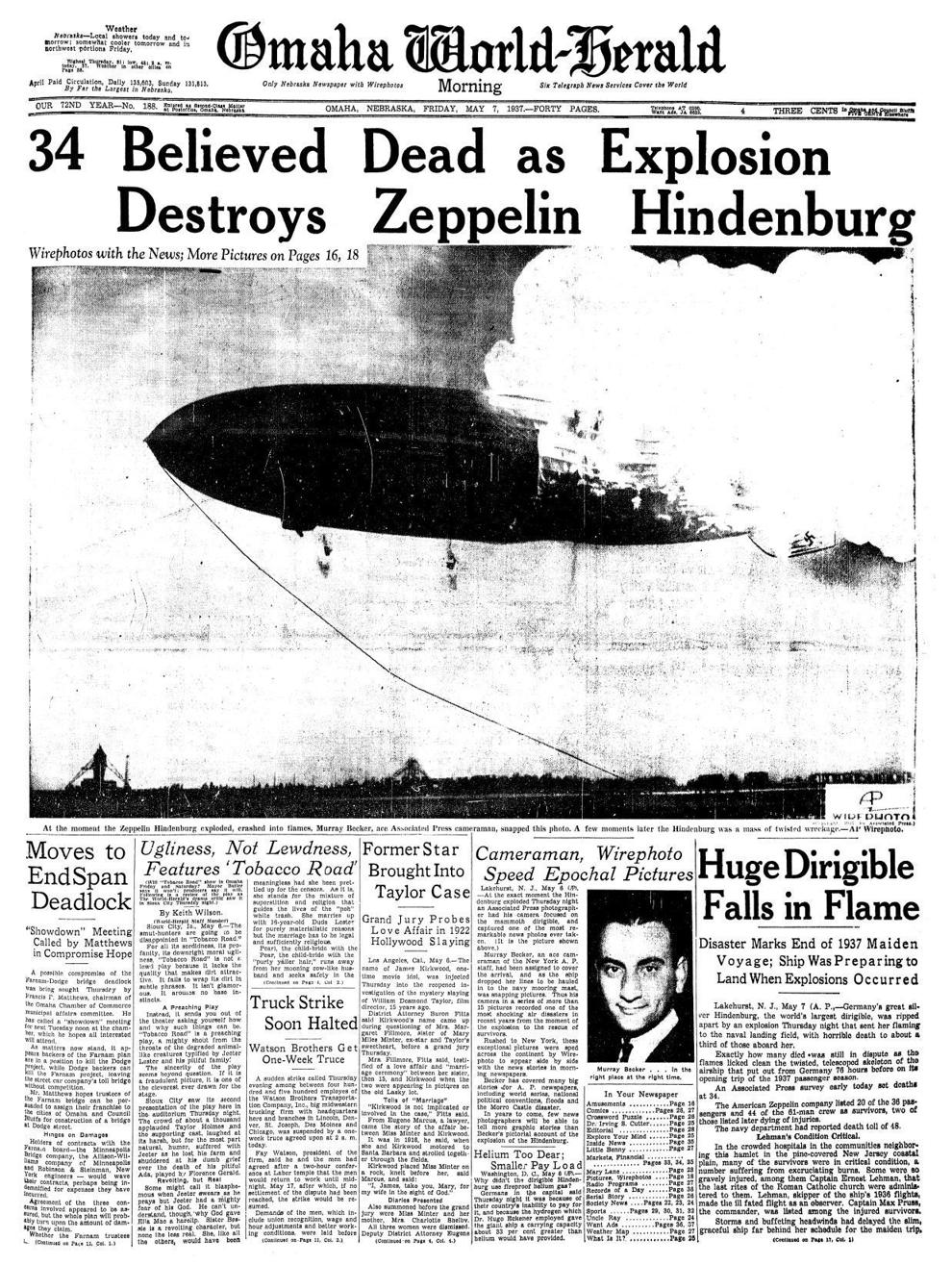 1941, evening edition: Pearl Harbor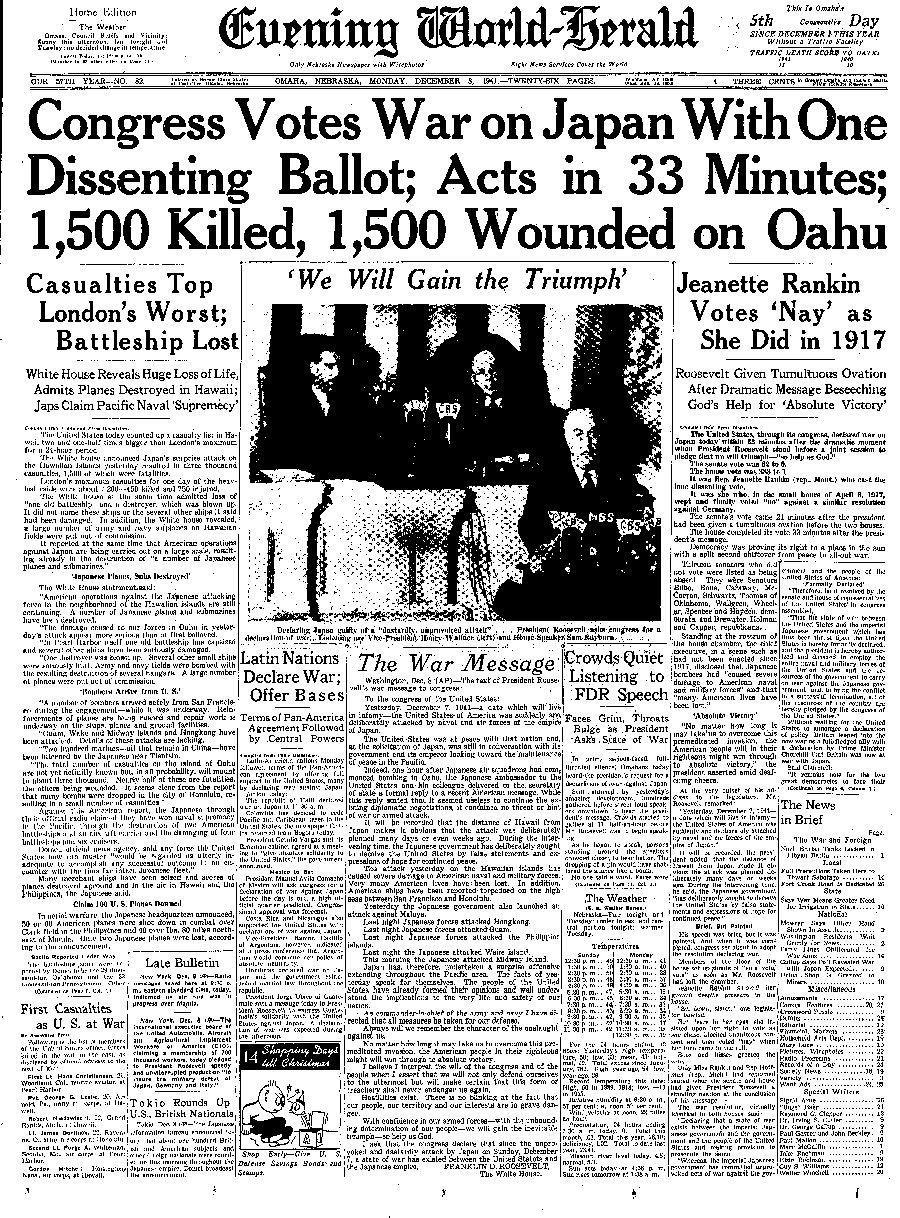 1941: Pearl Harbor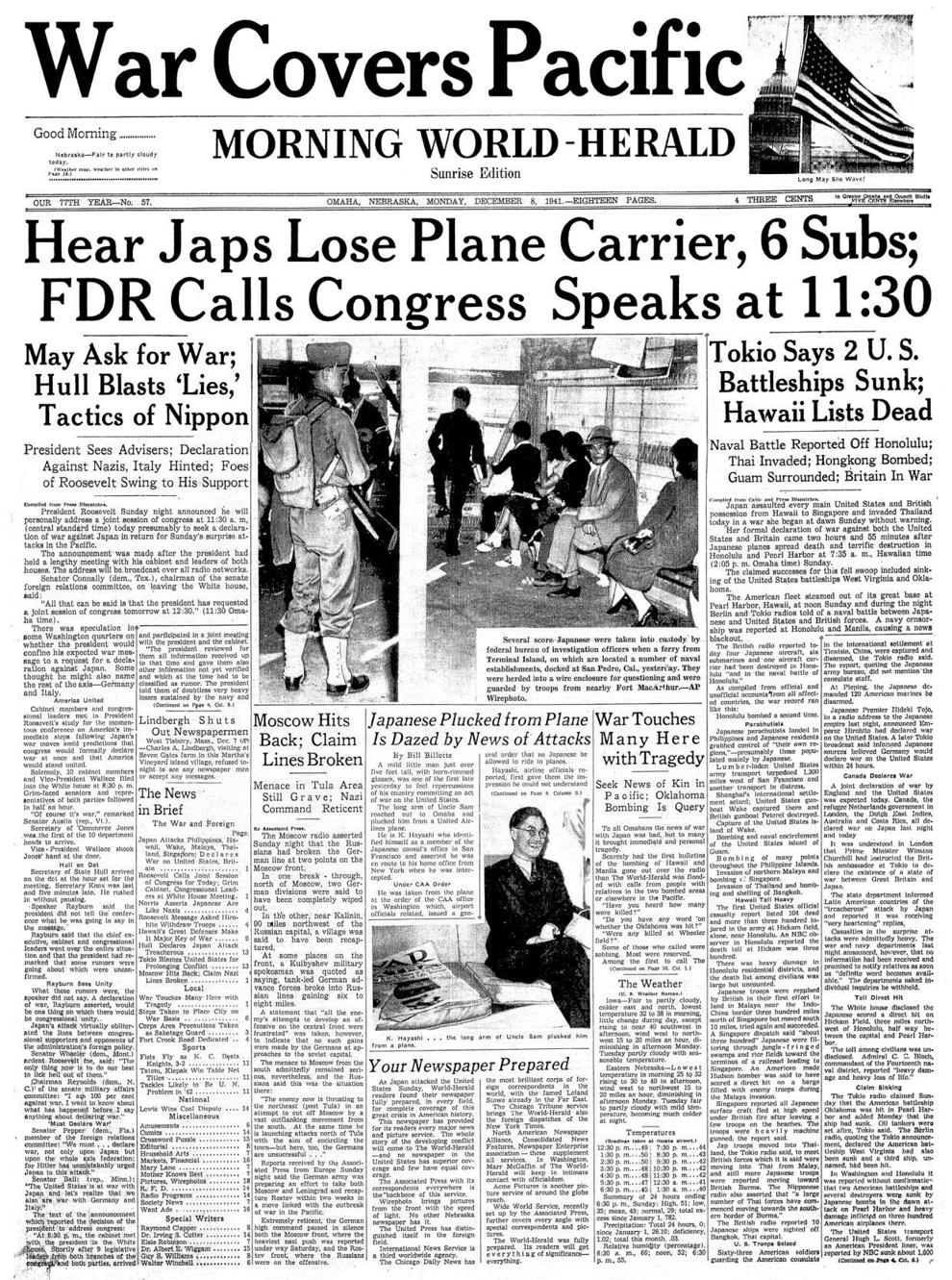 1945: End of WWII
1952: Flooding
1958: Charles Starkweather is captured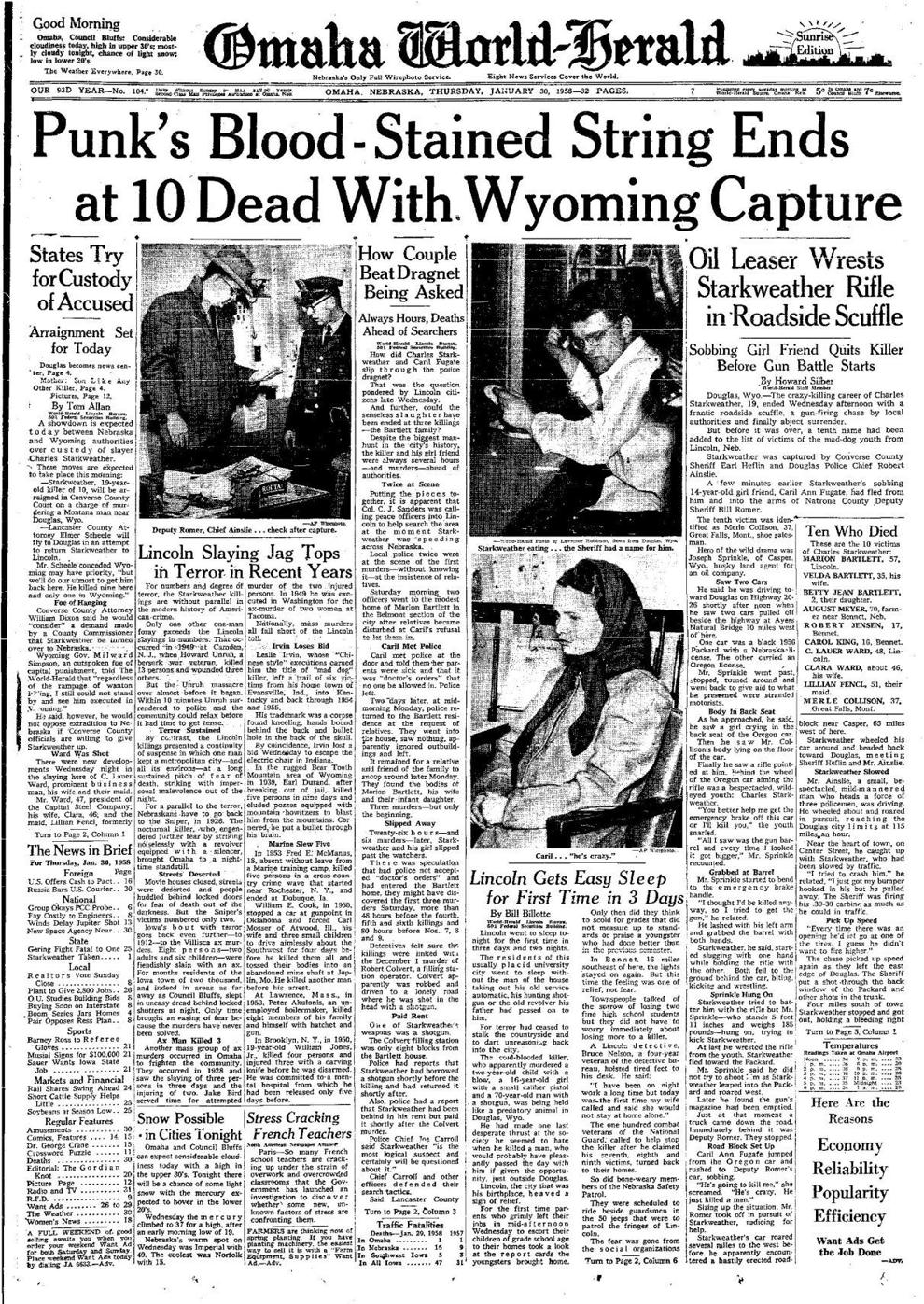 1959: Charles Starkweather executed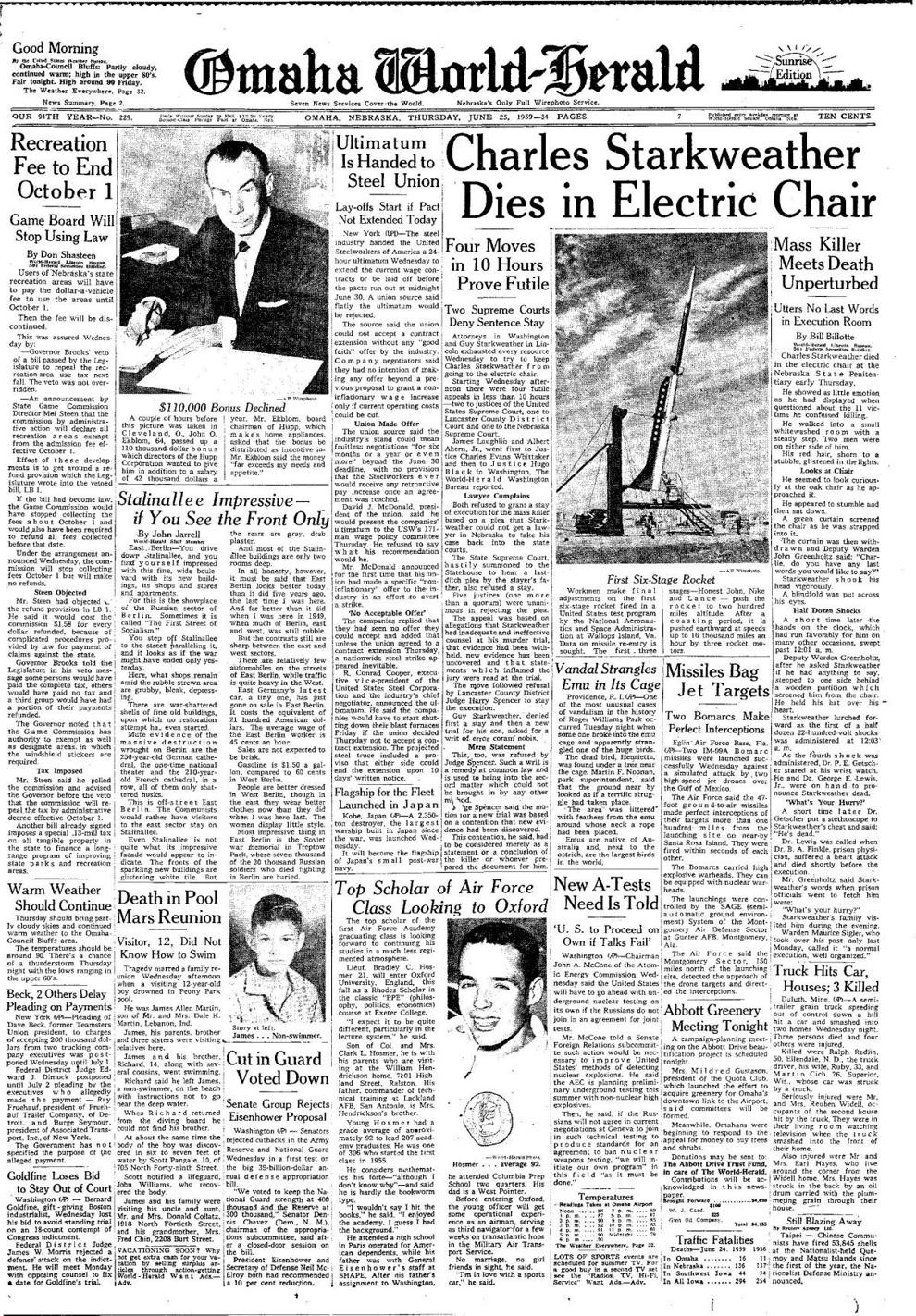 1963: Kennedy assassination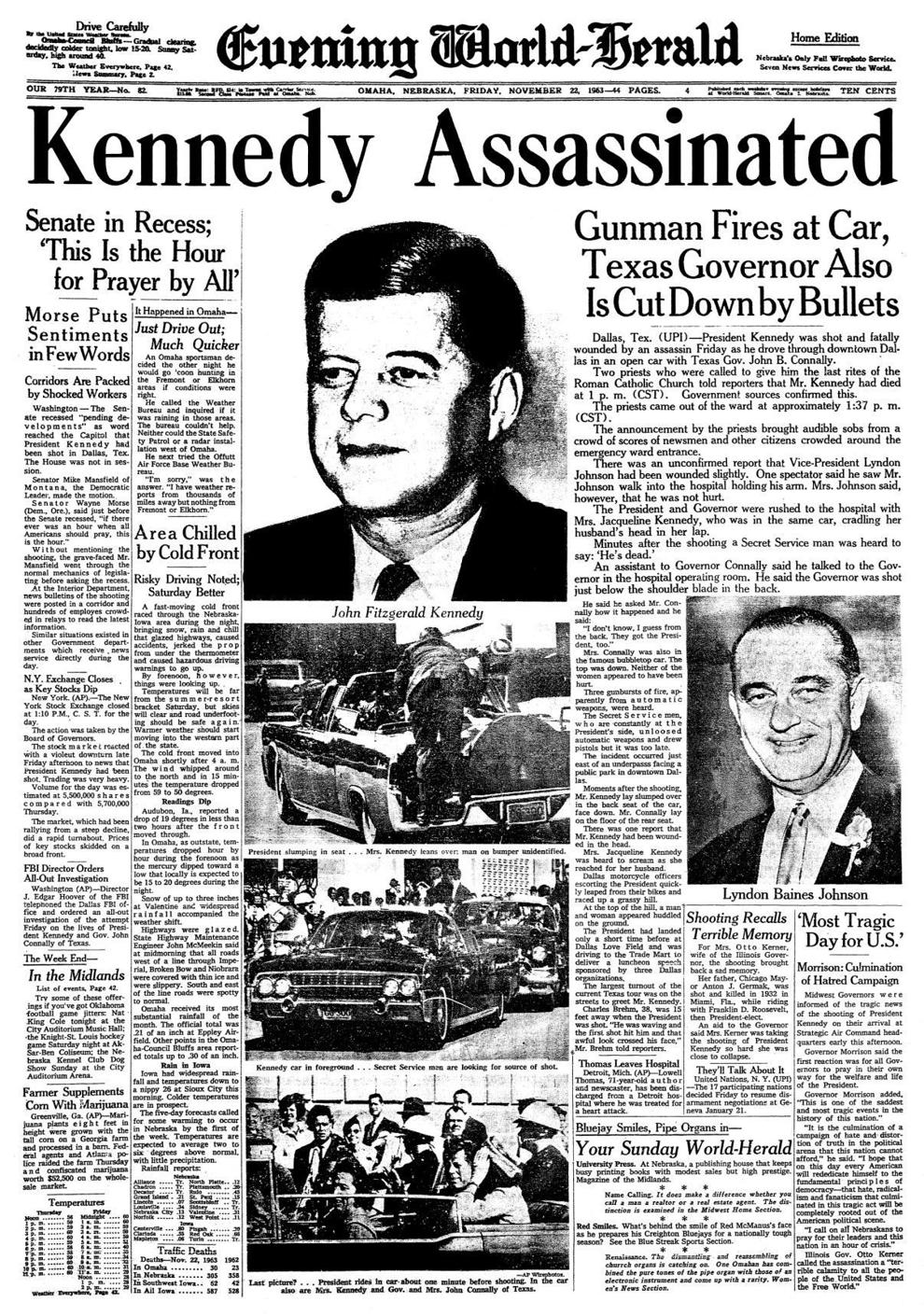 1968: MLK Funeral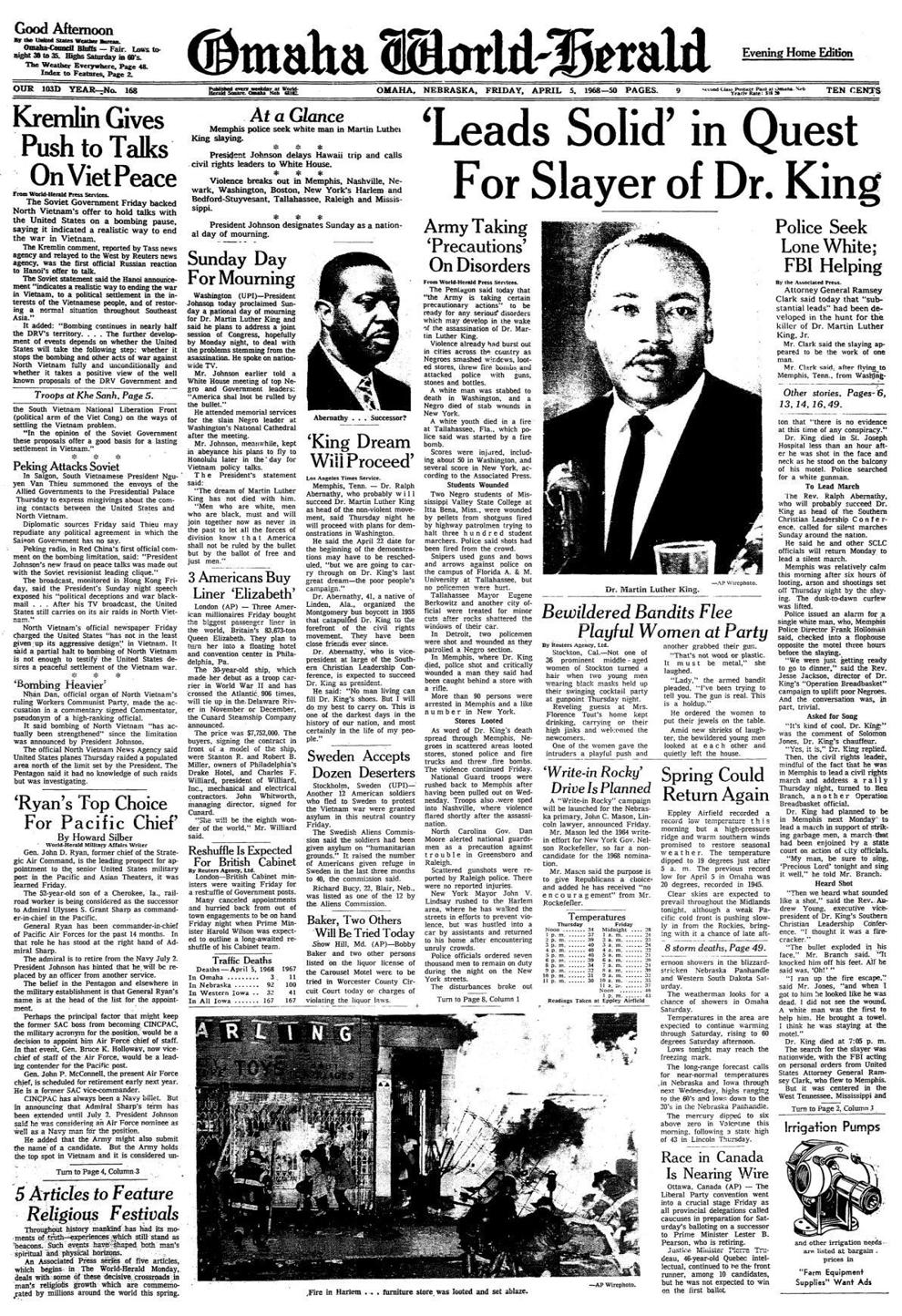 1969: Moon Landing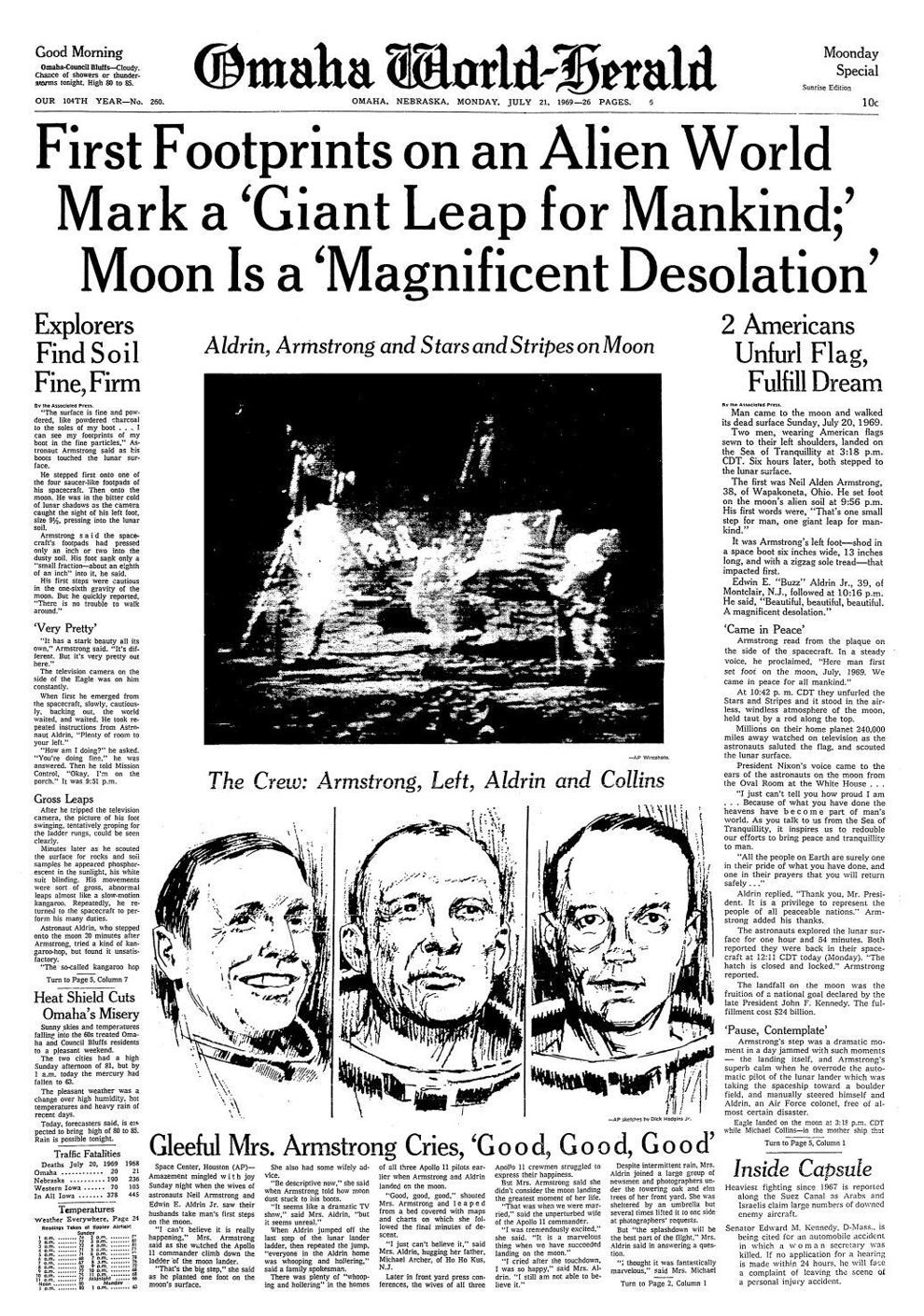 1971: Husker national championship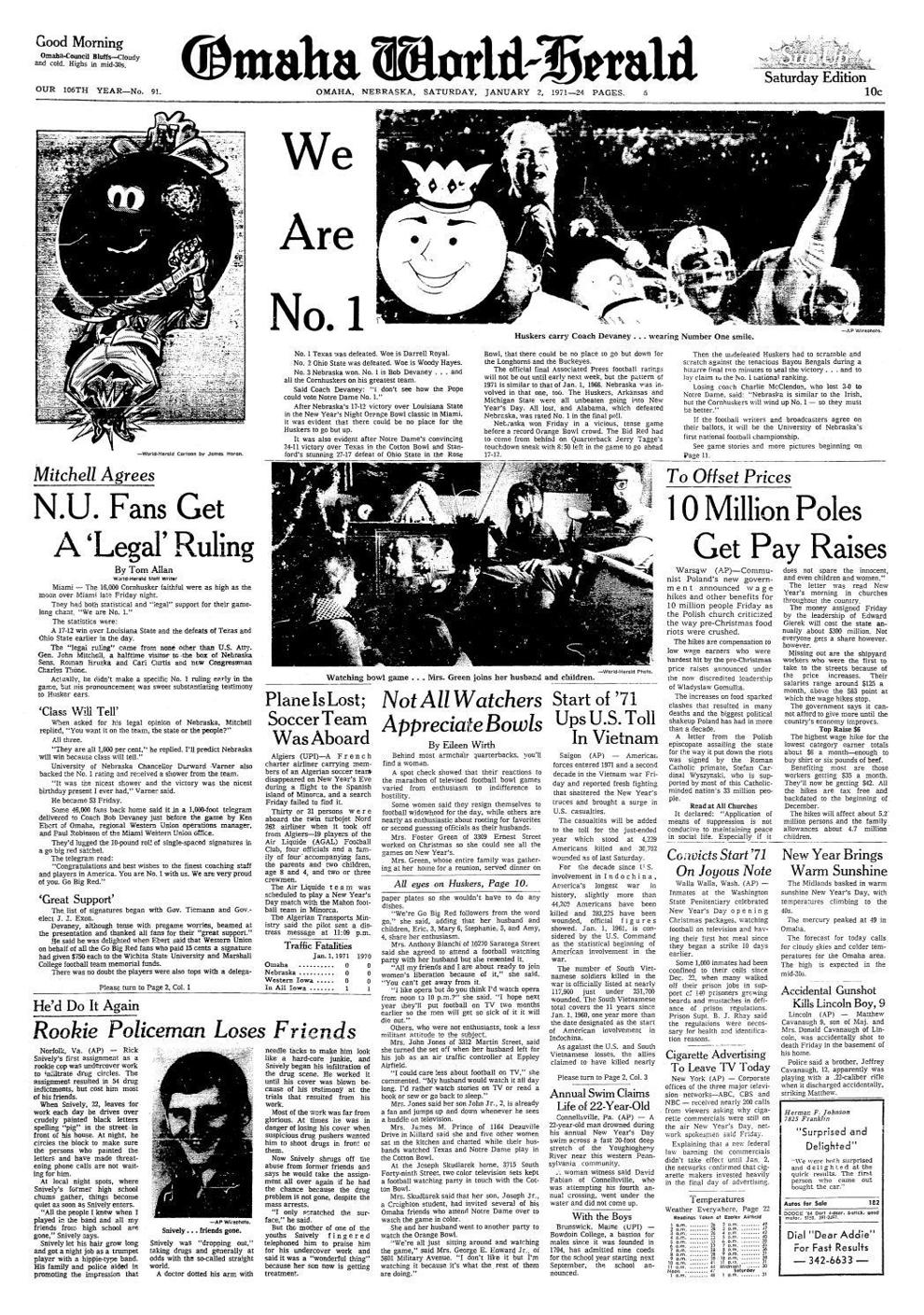 1972: Husker national championship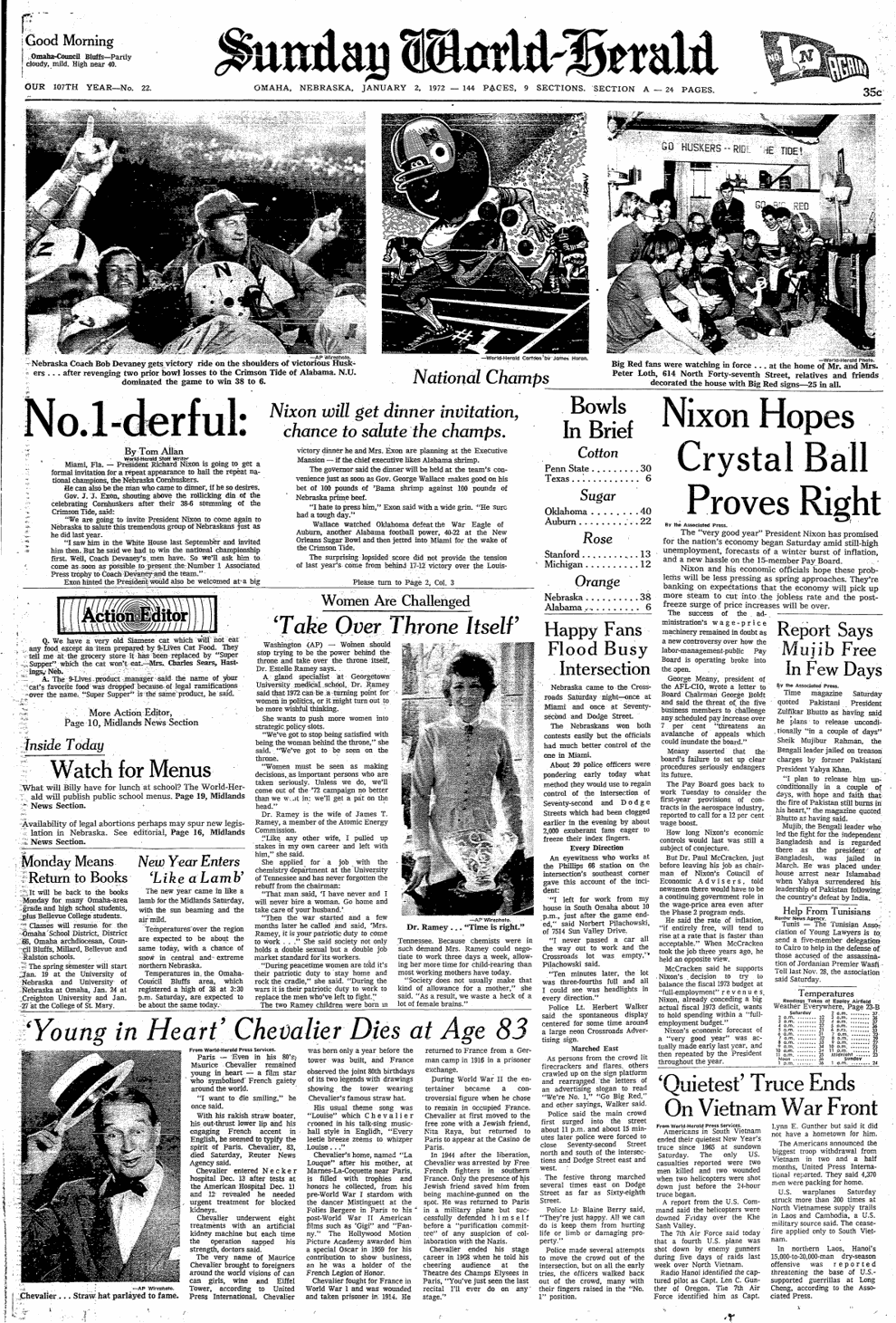 1974: Nixon resignation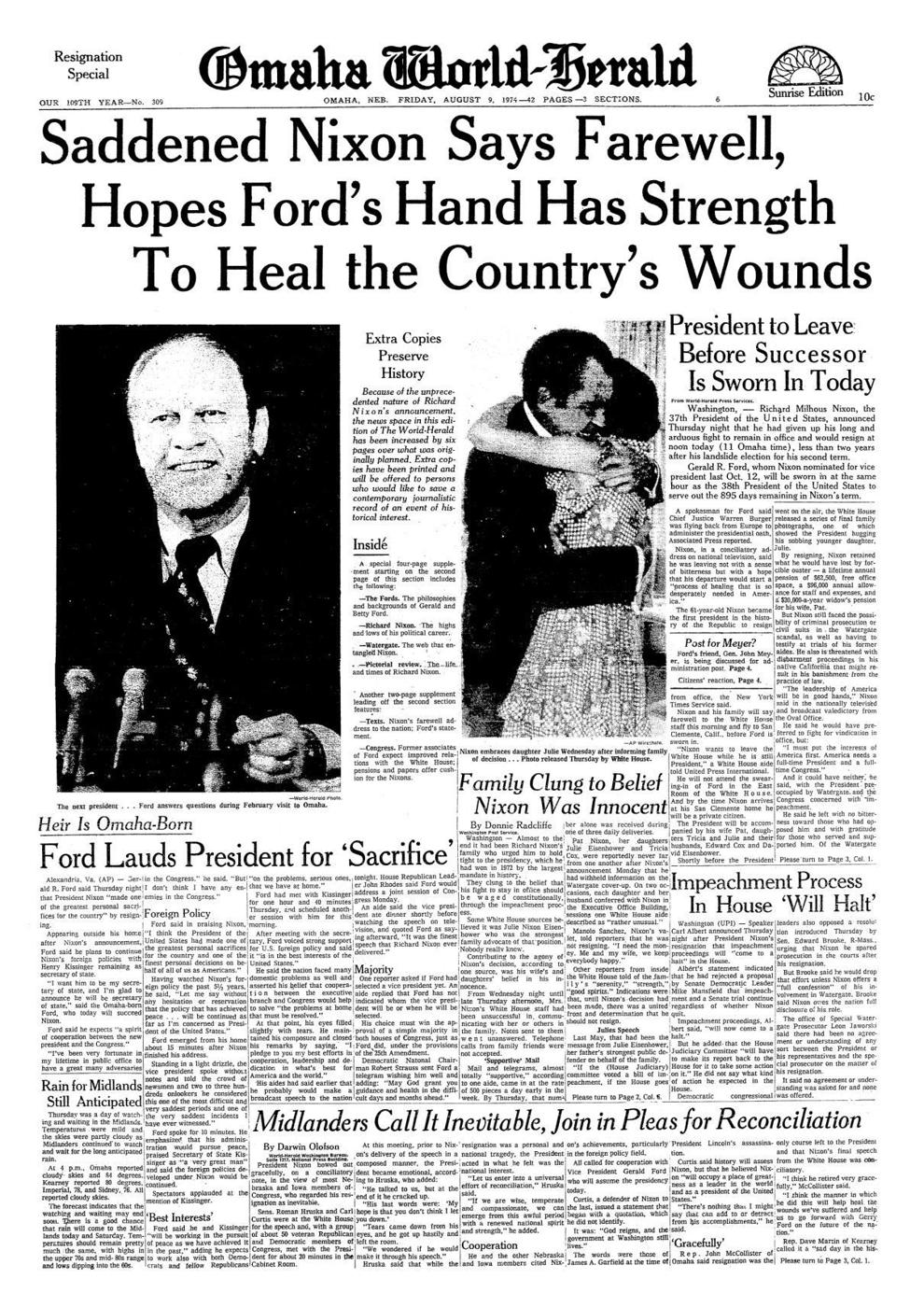 1975: Blizzard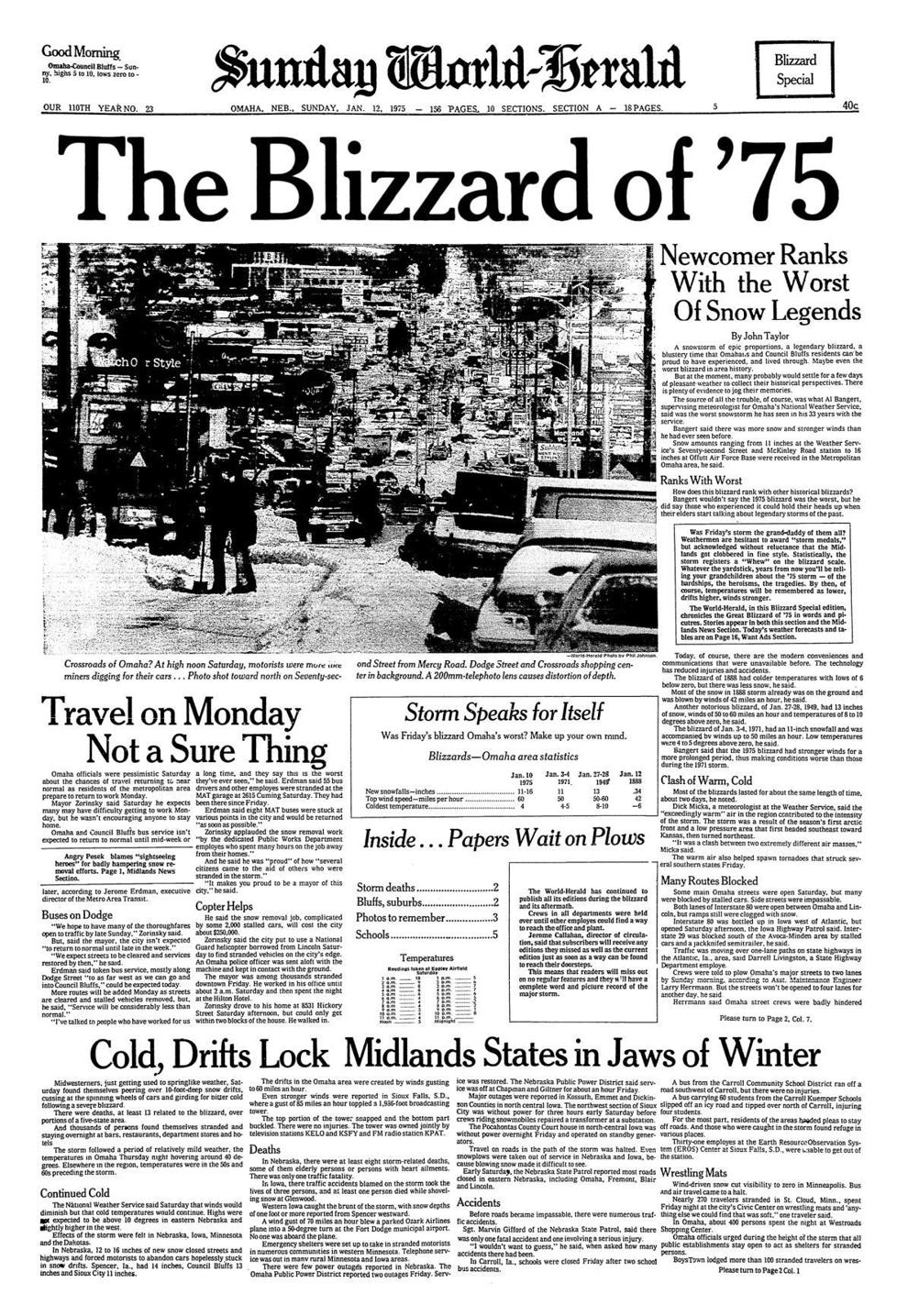 1975: Tornado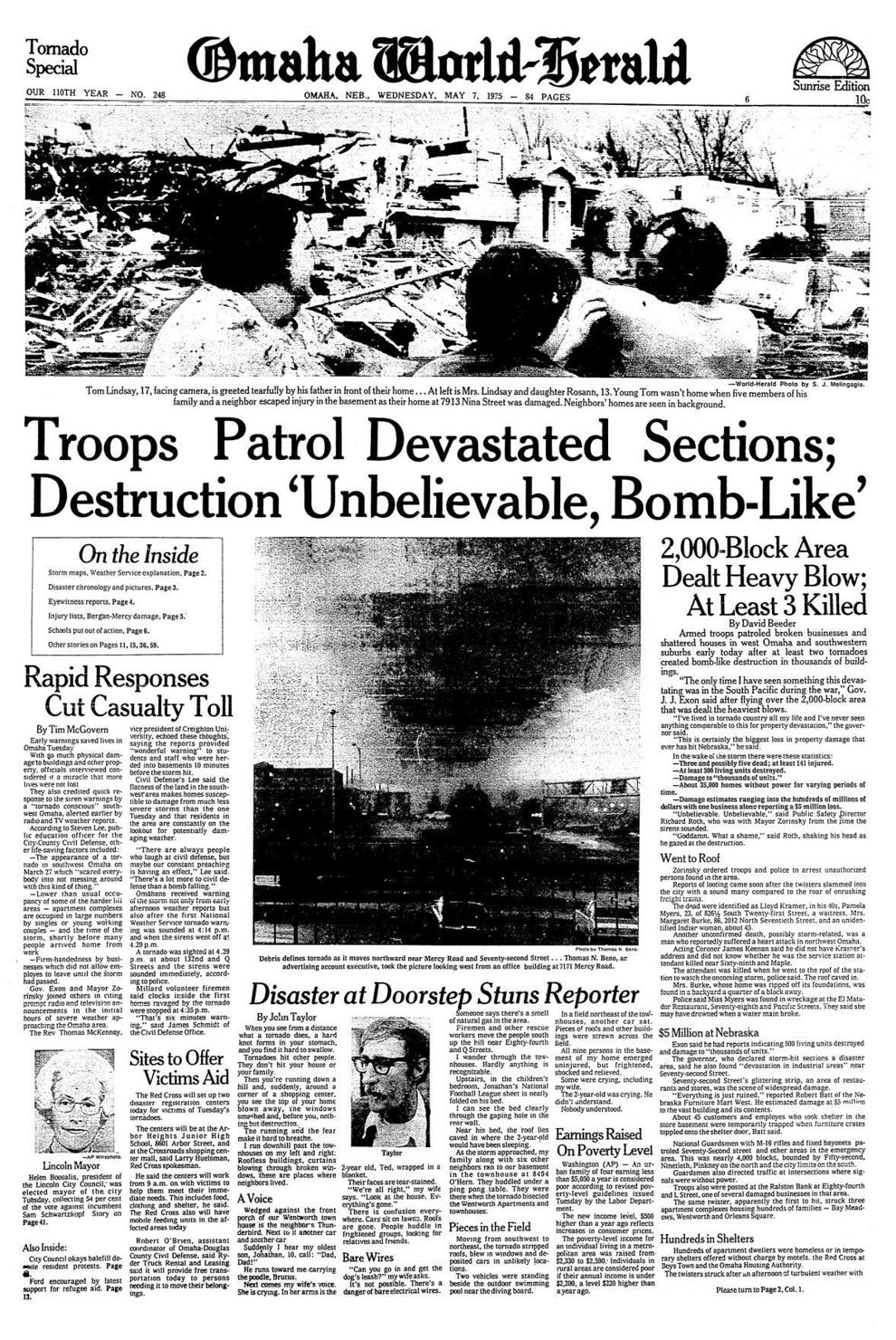 1981: Iran hostage release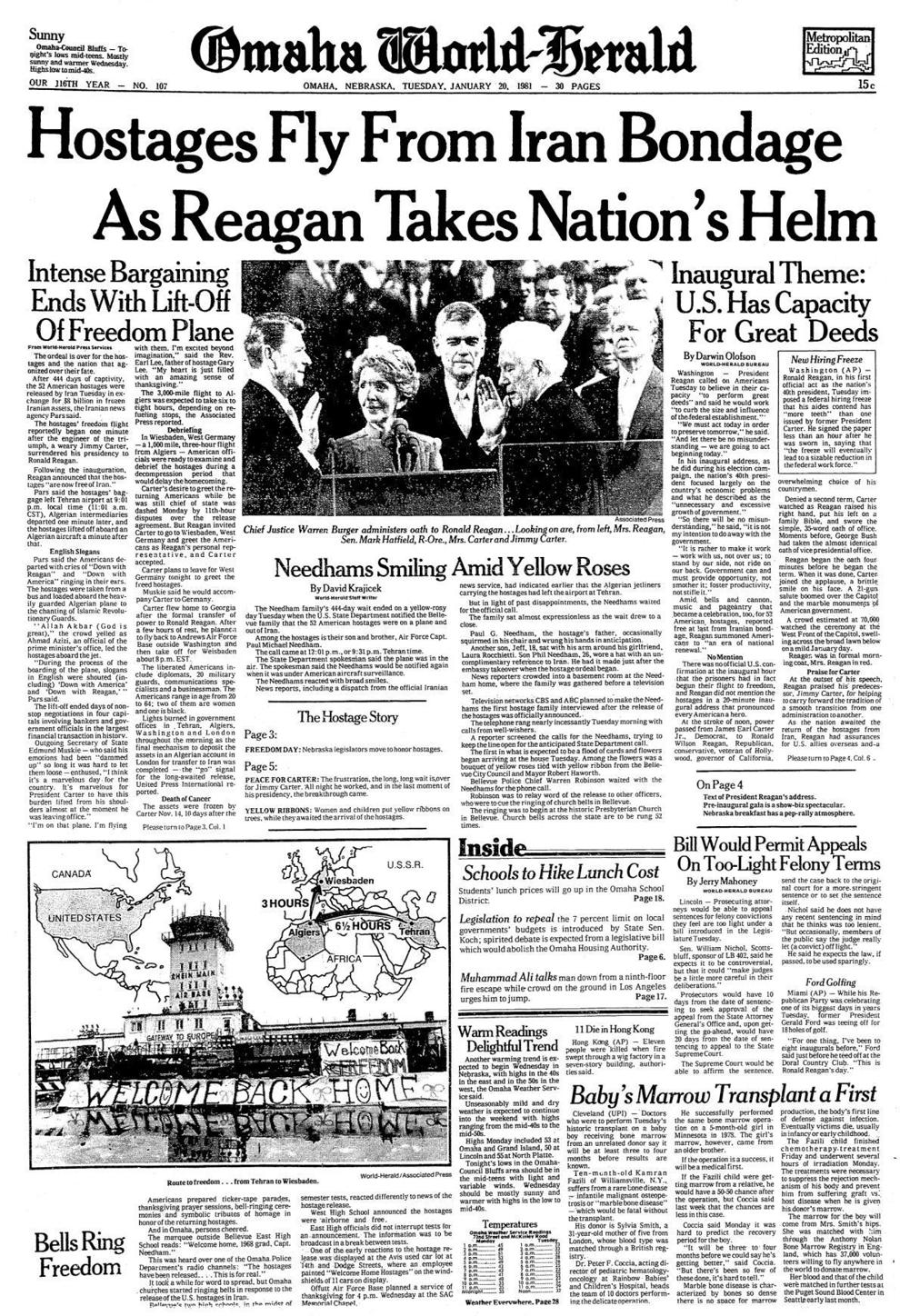 1981: Reagan assassination attempt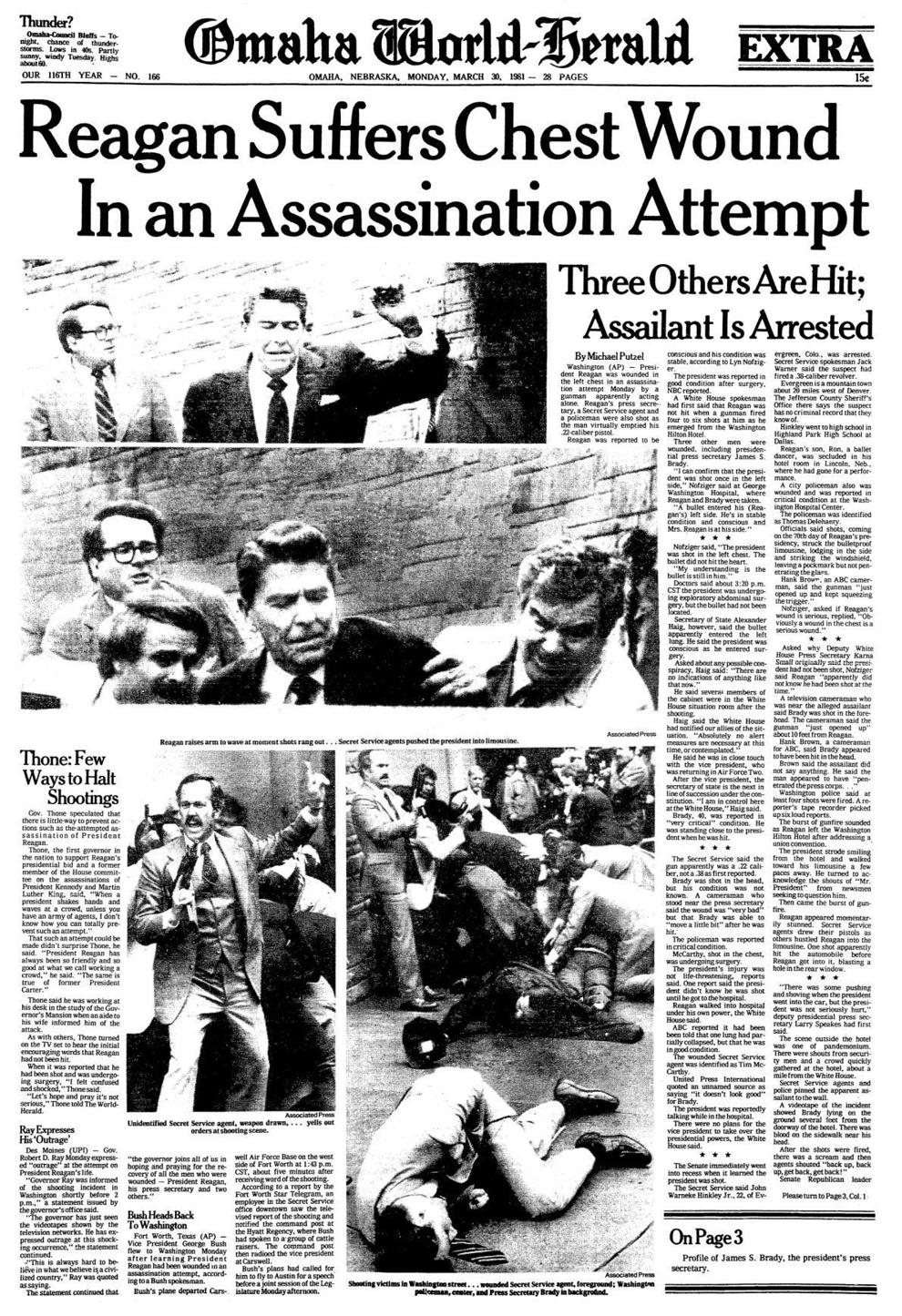 1986: Challenger explosion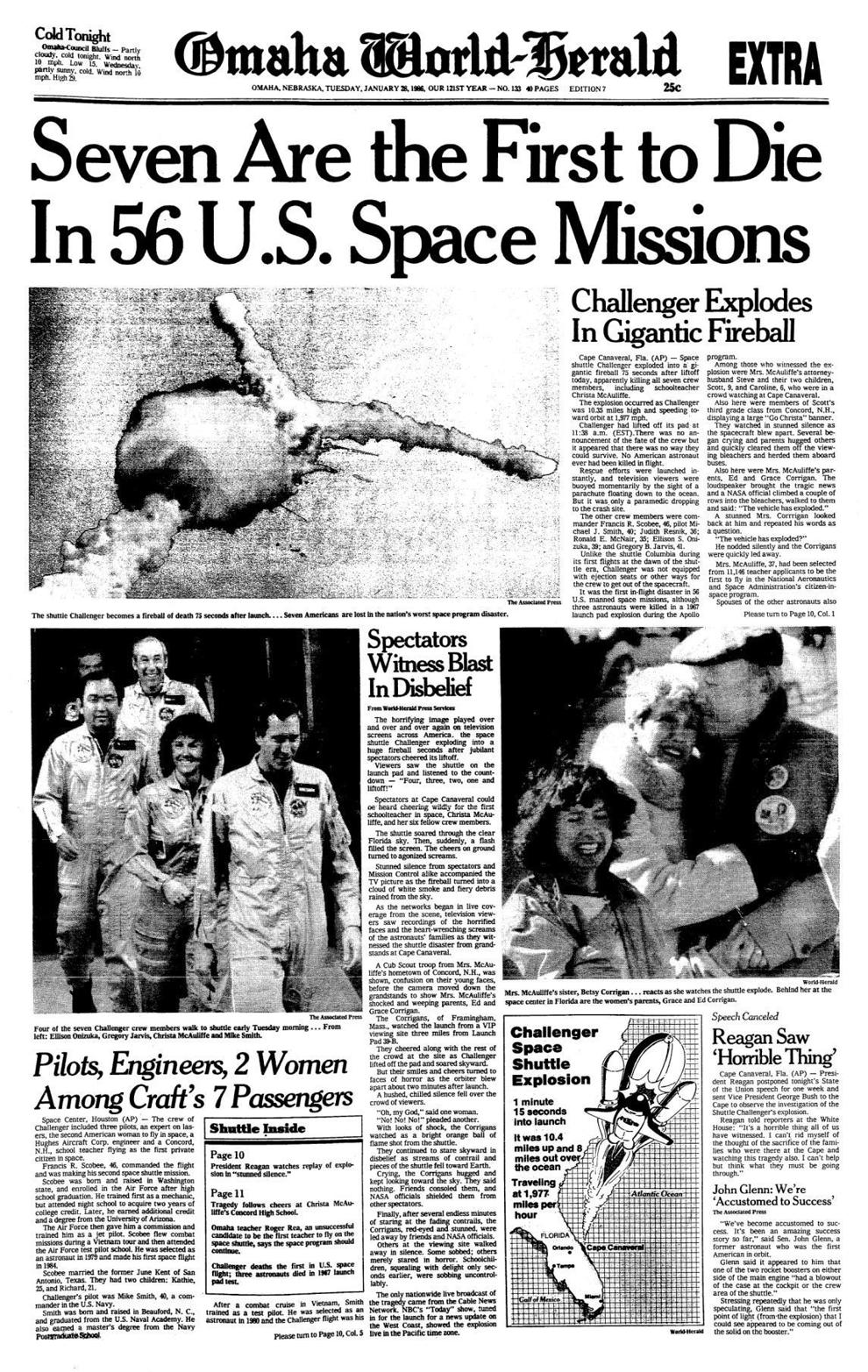 1989: Berlin Wall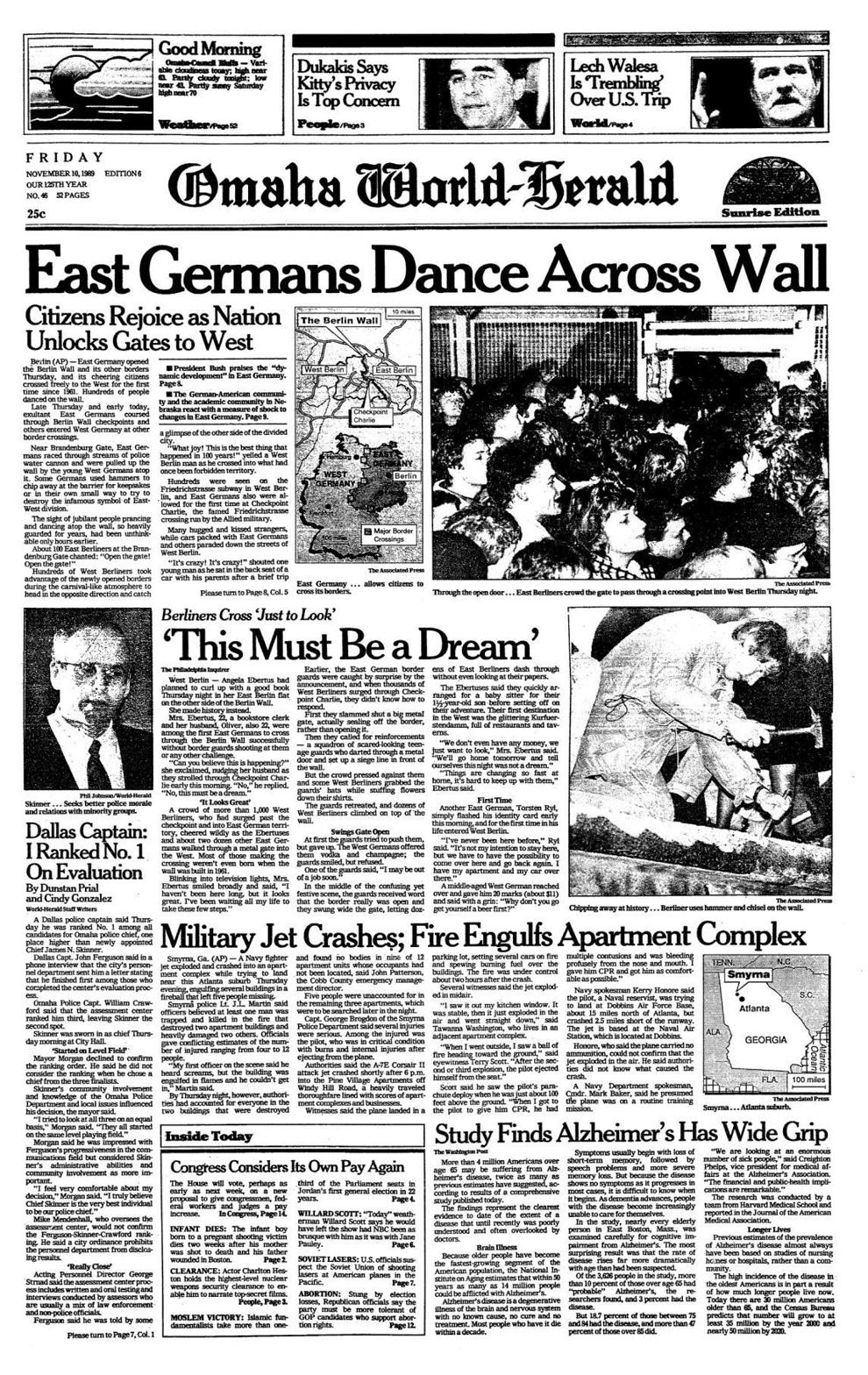 1995: Husker national championship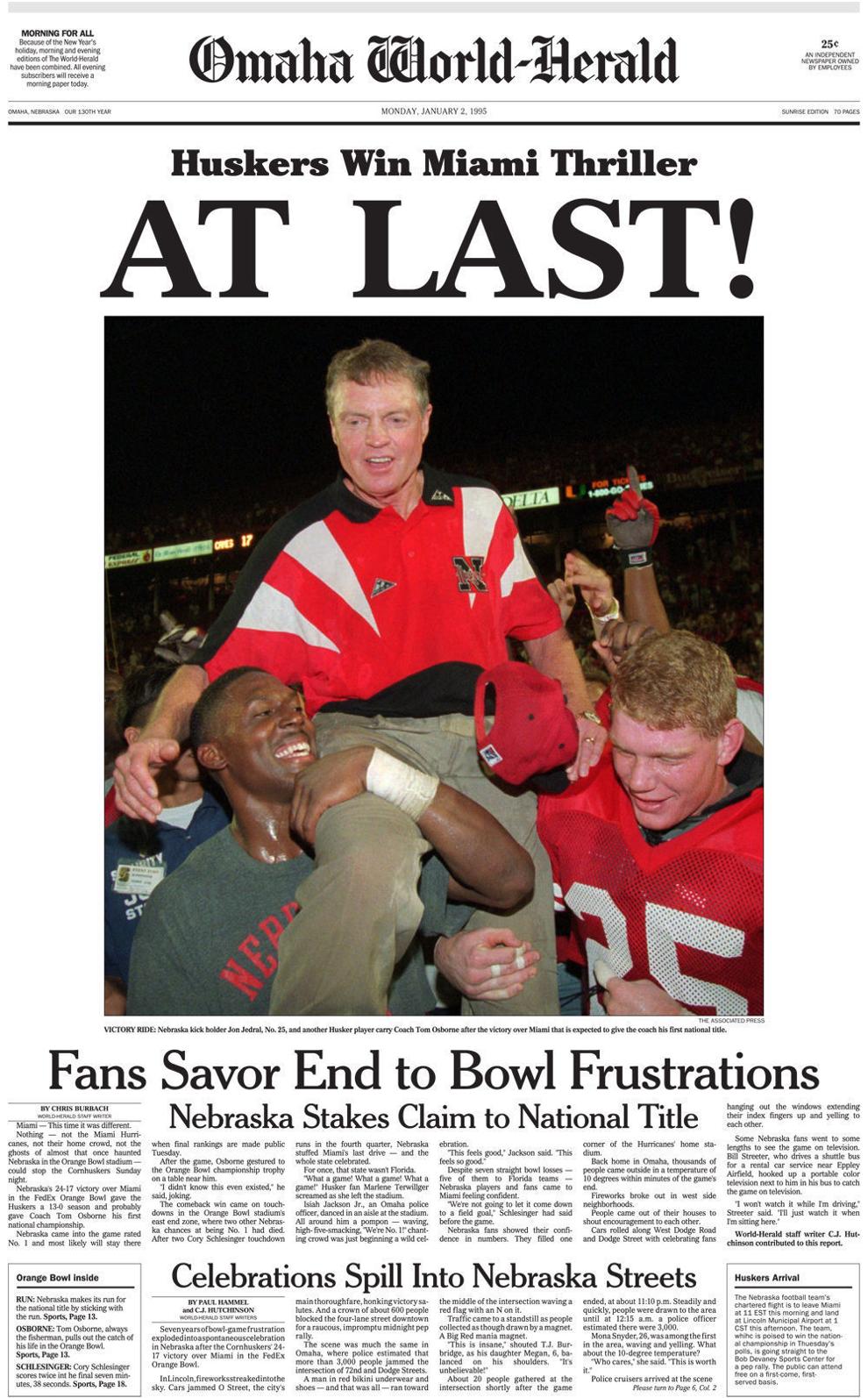 1996: Husker national championship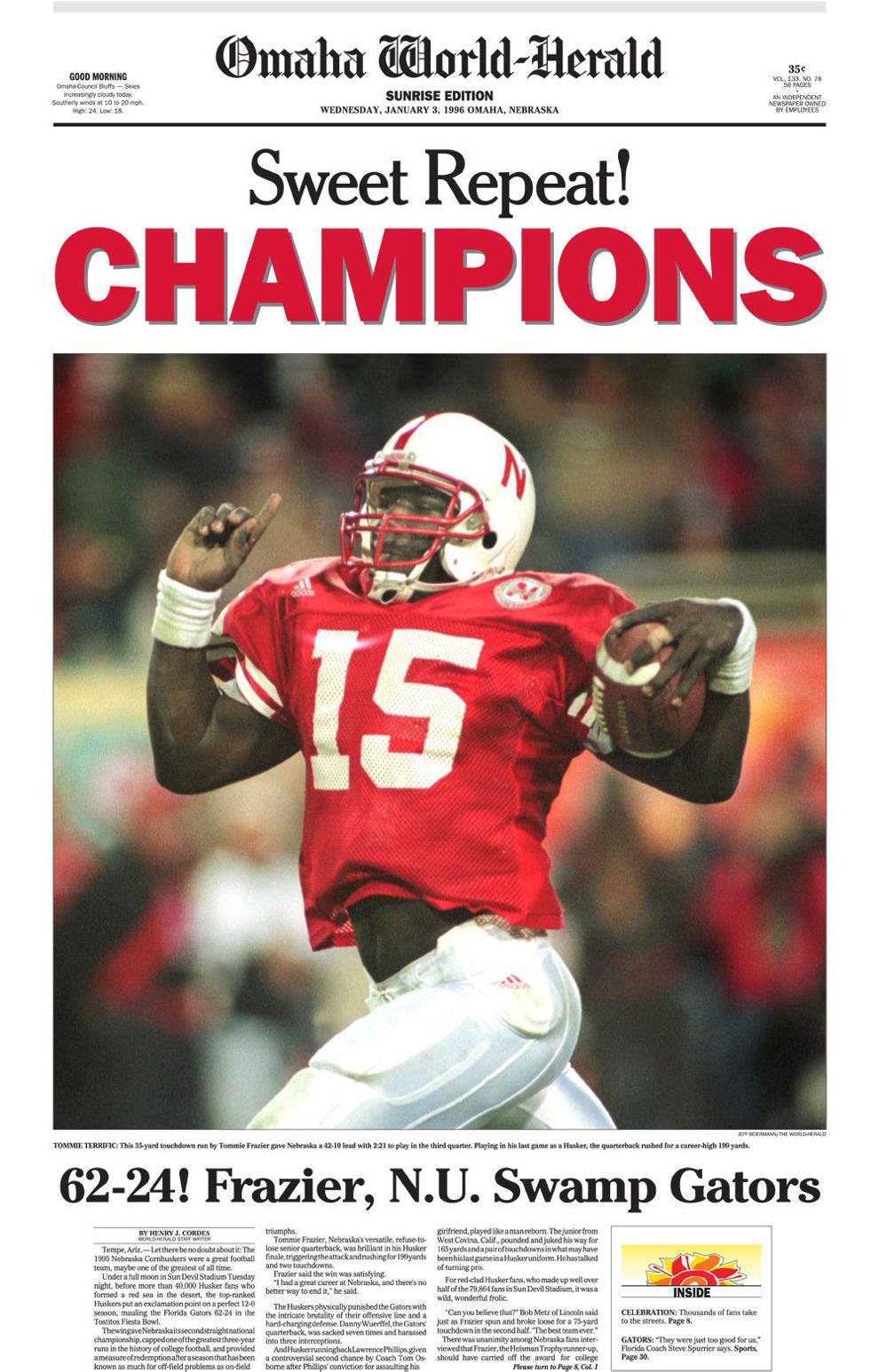 1998: Husker national championship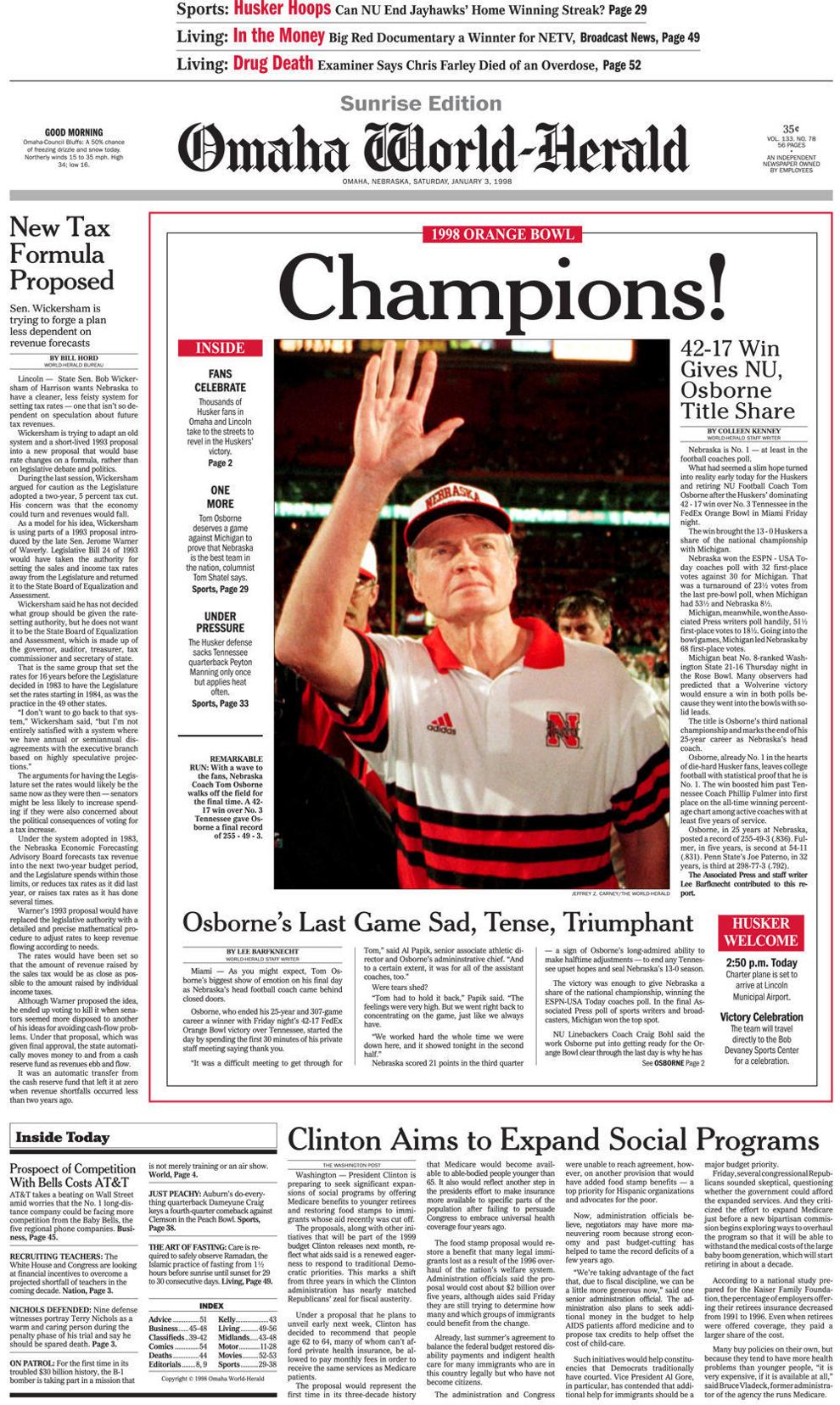 2001: 9/11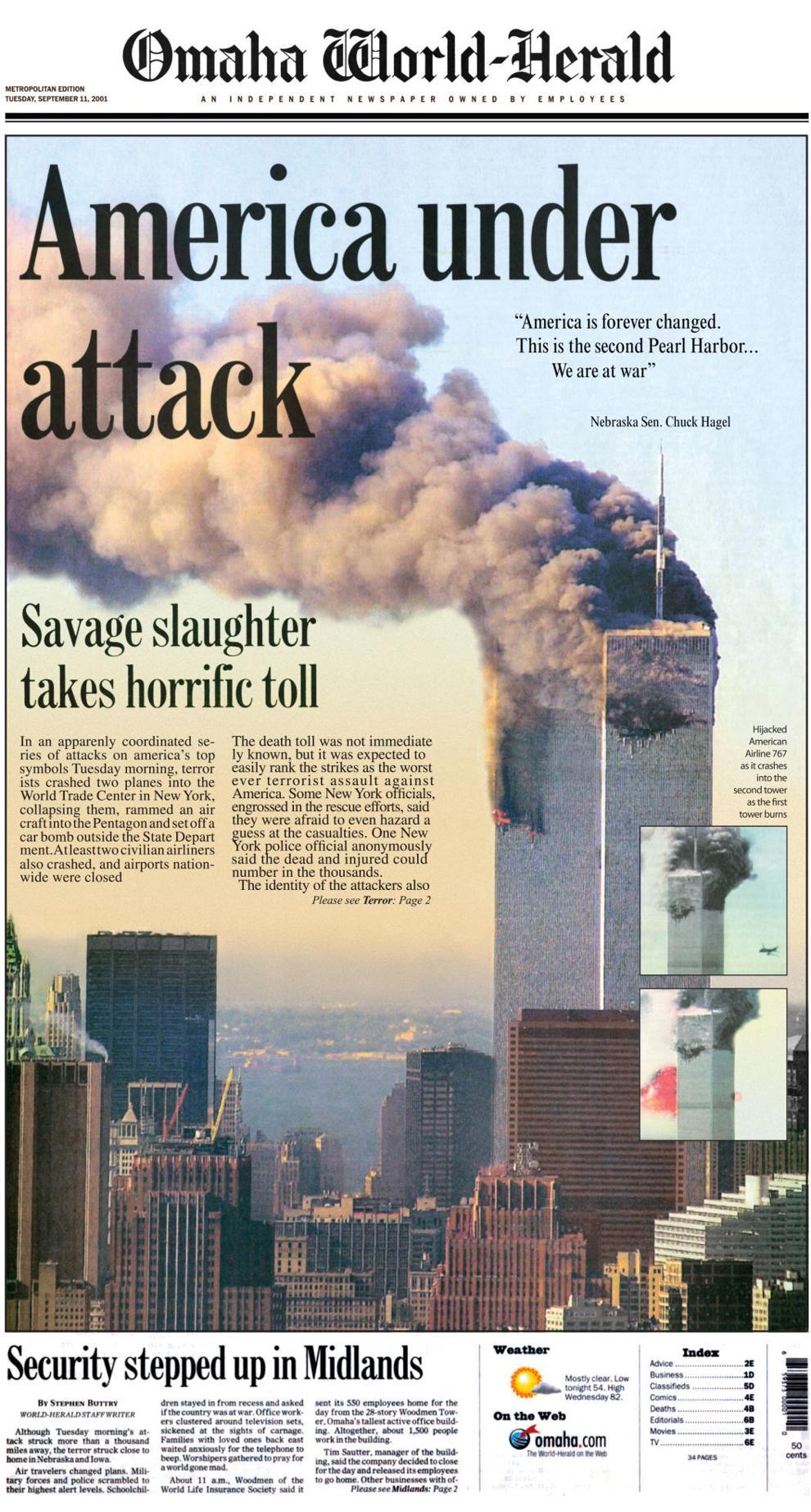 2008: Tornado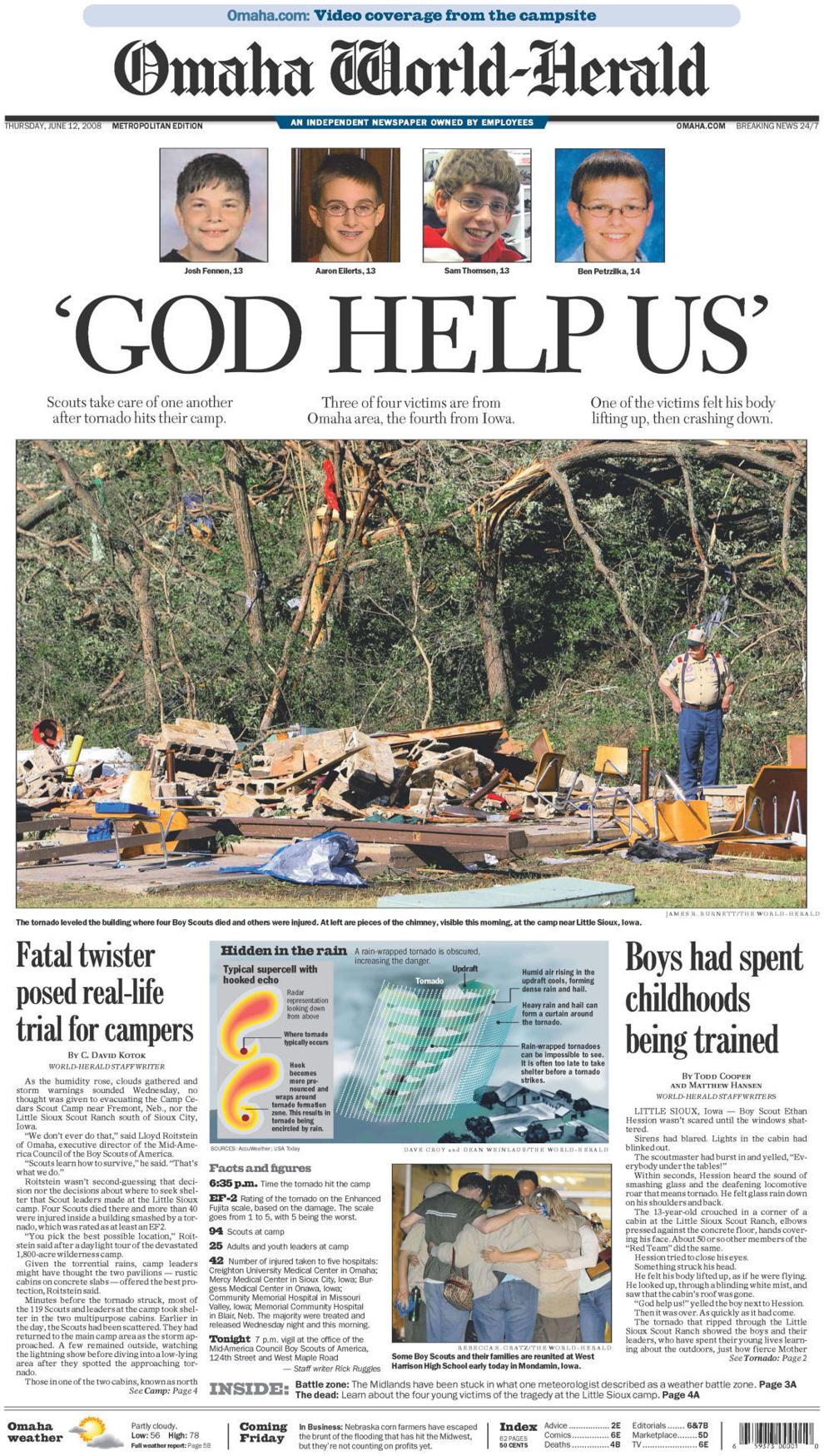 2008: Obama elected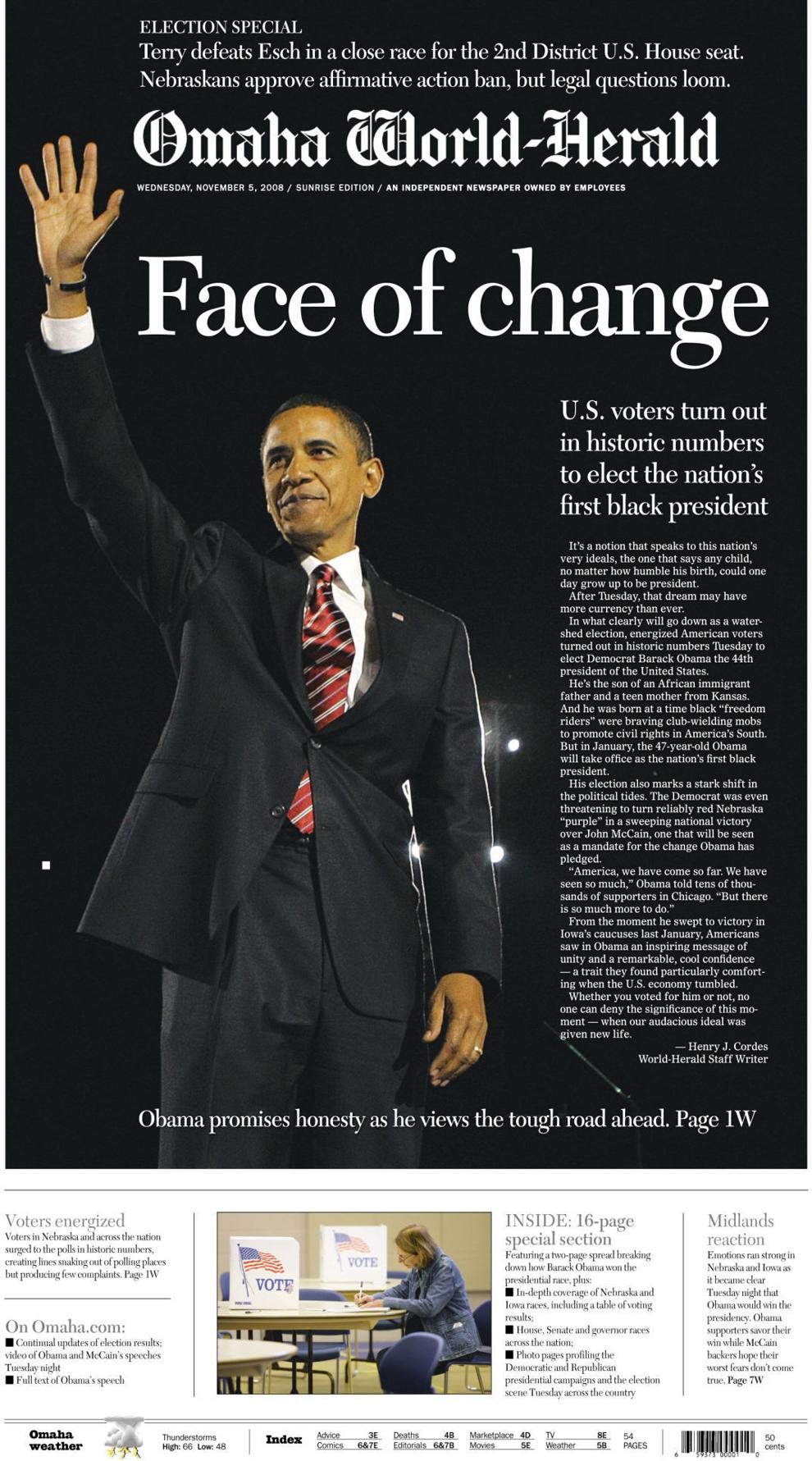 2016: Trump elected