The Omaha teens had formed a gang — just the two of them.
Davion Wallace and Daniel Camerlinck were the only members of the KMD gang, which stood for Killing Man Down, Omaha Police Detective Wendi Dye said.
On Dec. 2, Dye said, the two talked about wanting to shoot and kill someone.
Douglas County prosecutors allege that they did so that morning, though only Wallace's shots struck the target.
Dustin Moheng was fatally shot after a night involving arguments, drug use, a firearm transaction and a search on Snapchat for Moheng's whereabouts.
At least five people have been charged and will stand trial in connection with Moheng's slaying.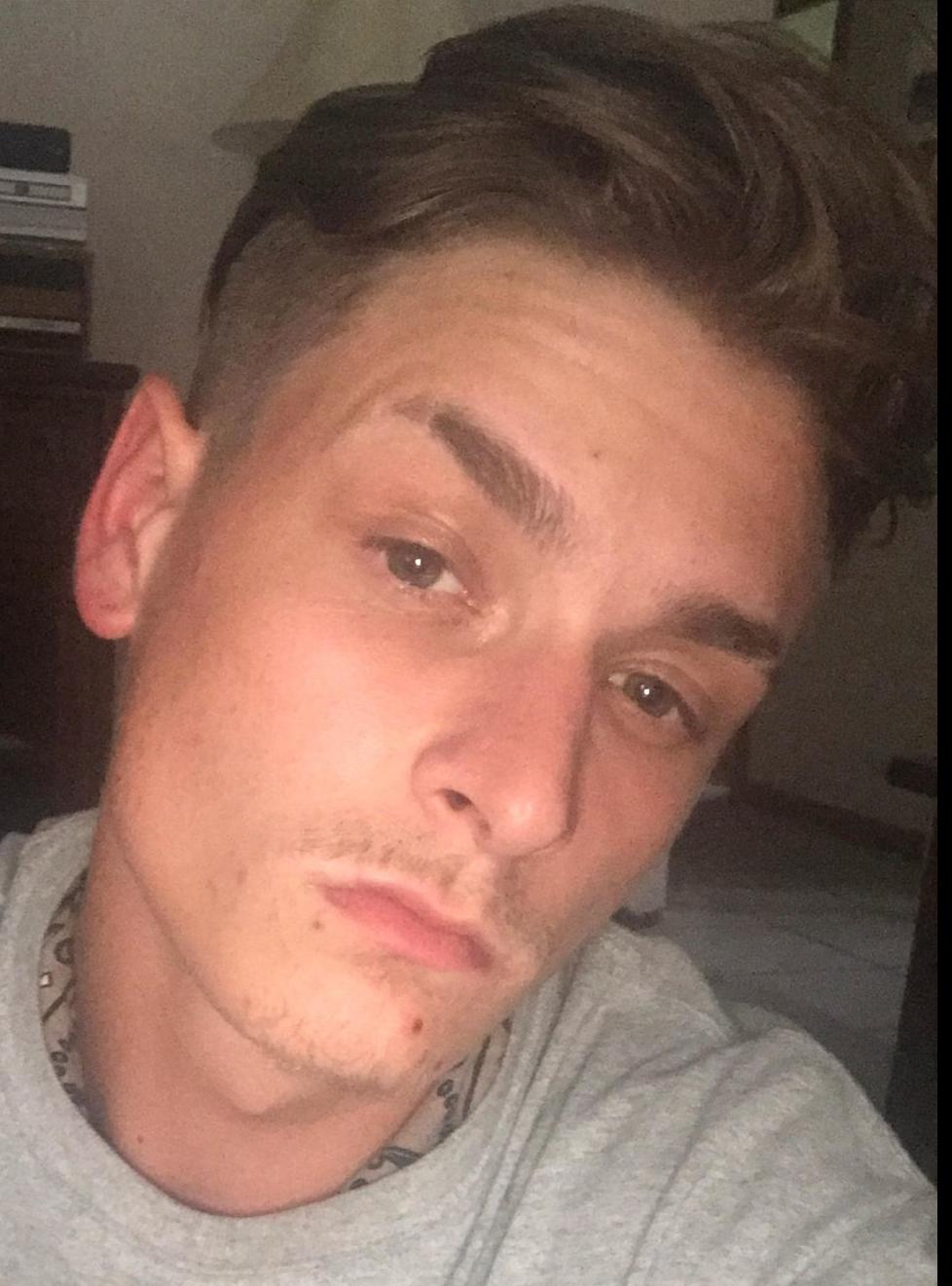 Wallace, 19, and Beth-Anne Riskowski, who turns 37 on Tuesday, both have been charged with first-degree murder. Riskowski is accused of providing the .22 revolver used in the shooting. Camerlinck, now 20, is charged with attempted first-degree murder. Caleb Lott, 18, and Adam Stugart, 28, were charged as accessories after authorities accused them of conspiring to dispose of the murder weapon. But prosecutors dismissed Stugart's case Monday.
Moheng was found dead Dec. 2 in the front yard of a home at Ash and Weir Streets, near 125th and Q Streets. A woman walking her dog had called 911 about the body just before 7:50 a.m.
According to the results of an autopsy, one bullet grazed Moheng's forehead and another struck his head near his right ear. Another gunshot went through the left arm of his coat but did not hit his body, Dye said.
That day, Daniel Camerlinck's mother called police three times to report disturbances with her son. She told them that she had found a .40 firearm and bullets in his bedroom at her apartment about a half-mile away from where Moheng's body was found.
She told police that Camerlinck, Moheng and Wallace were friends and spent the night before and early morning at her apartment with Lott, Riskowski and others.
According to police interviews with the people present, Wallace and Camerlinck were angry at Moheng because they thought he had stolen $400 to $600 worth of marijuana. Dye said Stugart had even held a gun to Camerlinck's head, telling him to "take care of it."
The marijuana later was found in the pocket of Lott's hoodie.
At some point, Riskowski sold a .22 revolver to Camerlinck for $100 and wiped off the gun and bullets before handing it off to him, Dye said.
Moheng left the apartment "looking scared," Camerlinck's mother said. Wallace and Camerlinck then wanted to find Moheng and instructed a girl to look up Moheng's location on the Snapchat app.
The group drove to get Moheng at 13th and Vinton Streets and returned to the apartment. The mood was fine until another argument arose about Moheng smoking meth with Camerlinck's mother. Moheng again left the apartment.
Camerlinck gave the revolver to Wallace, Dye said, and Wallace followed Moheng out the door.
While stopping at a nearby gas station to get doughnuts for her kids, Riskowski saw Moheng on foot with Wallace behind him, Dye said.
Wallace apparently told Riskowski, "We're walking, we're OK."
Sign up for World-Herald news alerts
Be the first to know when news happens. Get the latest breaking headlines sent straight to your inbox.
Wallace then returned to the apartment and said, "Bro, I just shot him twice in the head," Camerlinck told police.
About 30 minutes to an hour and a half later, Dye said, the group went to the gas station, and Wallace asked if they wanted to see the body.
Camerlinck got out of the vehicle and went up to Moheng, firing one shot, he later told police, because he didn't know whether Moheng was dead or alive and didn't want him to suffer. The shot hit Moheng's coat but not his body.
Prosecutor Jameson Cantwell said there is evidence that Moheng was still alive at the time and gasping for air.
Camerlinck gave the gun to Lott, Dye said, and witnesses said he or Stugart told Lott to ditch the gun. Lott, she said, dumped it in a sewer drain near 127th and Q Streets. Police recovered the gun and found surveillance video from a nearby business of Lott apparently throwing away the gun.
Wallace told police that Camerlinck shot Moheng and then Wallace fired because he was afraid. His attorney, assistant public defender Jeanine Tlustos, said that all the statements police have collected involve people who are close friends of Camerlinck's or his family members and that Camerlinck had a bigger motive to kill Moheng because he thought Moheng had stolen the marijuana.
Riskowski's attorney, Chad Primmer, said she didn't have any knowledge that the gun would be used in a homicide.
Notable crime news of 2019
Read about some of the biggest and strangest crime stories in Nebraska and western Iowa.