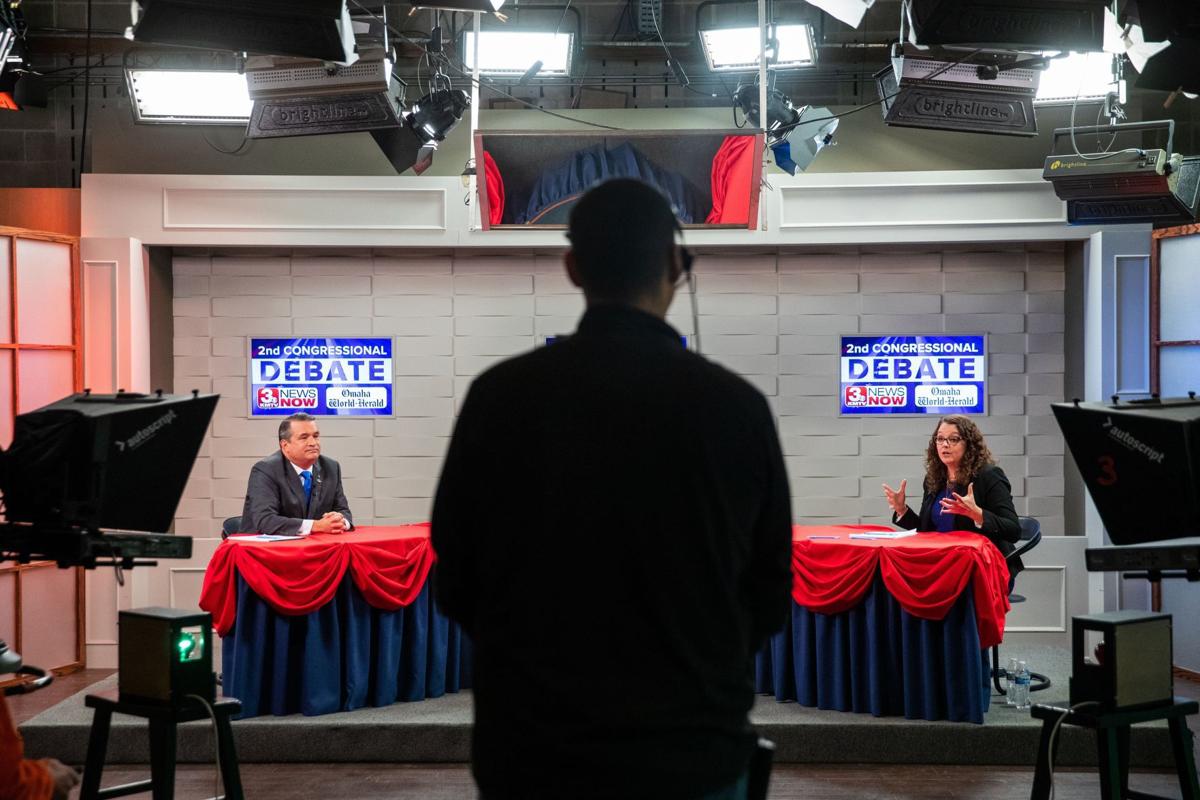 Congress' role in police reforms could prove a key issue in the Omaha-area House race between U.S. Rep. Don Bacon, a Republican, and Kara Eastman, a Democrat.
The 2nd District candidates, like Congress as a whole, are split on how best to address criticisms of police conduct and the criminal justice system fueling protests nationwide.
The Republican-led Senate and the Democratic-led House have each put forward separate proposals. Bacon and Eastman basically align with the proposals from their respective political parties.
In broad strokes, the Senate bill encourages changes by law enforcement agencies instead of requiring them, while the House bill takes a harder stand, outlawing certain actions.
Chokeholds are one example. The Senate bill aims to narrow their use to situations officers deem life-threatening. The House bill outlaws police chokeholds altogether.
Another key difference is how each handles data about police use of force. The Senate bill would collect data only on potentially lethal use of force, and it would collect information only on officers whose allegations of misconduct have been proven.
The House bill requires the reporting of any use of force, not just potentially deadly force. And it would collect and make public information about all complaints filed against an officer, whether or not they were substantiated. The House bill would create a national registry of officer disciplinary and termination records.
The House bill also would amend civil protections for law enforcement officers to make it easier to successfully sue officers and find them personally liable for violating a person's constitutional rights.
Both Bacon and Eastman praised efforts by the Omaha Police Department to improve relationships between police officers and the people and neighborhoods they serve.
But each said congressional action on policing could help boost local trust between police and communities of color, including North and South Omaha, as well as help white people better understand the experiences of some minorities in Nebraska with law enforcement.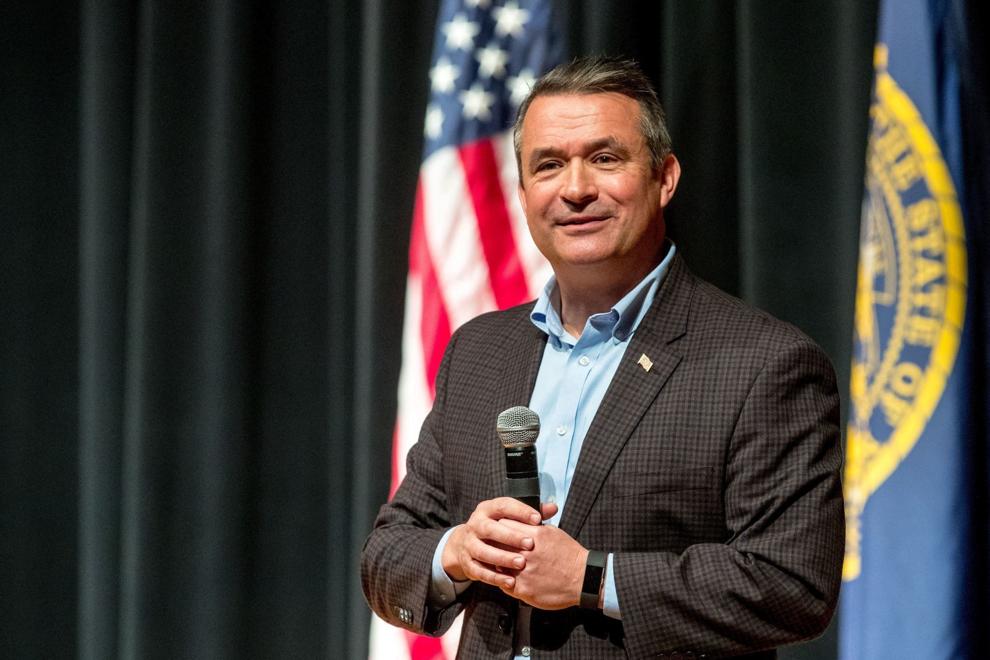 What Bacon wants
Bacon backs the GOP proposal from Sen. Tim Scott of South Carolina. He likes that the measure includes stiffer penalties for falsifying police reports and sex acts with a person in custody, up to 20 and 15 years, respectively.
He said Congress should adopt changes that recognize the best policing happens at the local level, and that the federal government should defer to local leaders on what their communities need.
"I think there is a role (for Congress), but we don't want to federalize our police departments," Bacon said. "We want accountability at the local level. We could help."
For example, he wants Congress to help law enforcement agencies build a registry or database that identifies abusive officers and makes sure they don't get hired elsewhere.
This would reduce the number of "bad apple" officers passed around from department to department after they negotiate quiet exits for bad behavior, Bacon said.
But Bacon does not want the national database of problem officers to include unproven allegations against officers. The database should focus on officers who did wrong, he said.
Bacon also wants to encourage the use of body cameras for all police through additional federal funding for equipment. Cameras, he said, protect civilians as well as officers.
He also wants Congress to encourage better training for police in de-escalation tactics and in how to respond to people suffering a mental health crisis through federal grants and funding.
He pointed to the approach taken by Omaha police, which includes having a trained mental health therapist in every precinct.
He also said local police departments should prioritize diversifying their police forces, because departments should reflect the communities and people they serve.
Bacon said he's open to negotiating with Democrats on how best to collect and share data on use of force incidents. The retired Air Force brigadier general said he values transparency.
He suggested bringing in outside experts in the best law enforcement practices to evaluate departments and recommend needed improvements.
"In the military, I had an outside guy come and inspect me," Bacon said. "Maybe a little bit of that outside review … would be helpful."
Bacon has said he "agreed with about 70% to 80%" of the House bill from Democrats. The Democratic Congressional Campaign Committee said he was trying to sound bipartisan without actually being bipartisan.
The Democratic group pointed to a Bacon comment about the House bill on the right-leaning social media service Parler. He wrote that Speaker Nancy Pelosi's House bill "will do nothing to ensure our communities are safe."
Bacon said through a spokesman that he could not support the House bill, despite supporting much of what's in it, because of its mandates on law enforcement officers.
He said he objects to a provision in the House bill that lessens the qualified immunity that officers now have from being sued privately for violations of civil rights.
Bacon said he doesn't want police officers worrying about family finances when they're trying to keep people and property safe. He said the change could make it more difficult to recruit good cops.
"If we make them (officers) vulnerable to frivolous lawsuits and charges that are not validated, who will be there to answer the call?" Bacon said.
Bacon, who has been endorsed by the Omaha Police Officers Association, said he's "pro-law enforcement" and that "99%" do a great job.
"We do need to have empathy and put ourselves in people's shoes who've felt discrimination in the past," he said. "But also we need to put ourselves in police officers' shoes."
Over the long term, Bacon said he wants Congress to study more effective ways than "Great Society programs" to address persistent inequalities in income, employment, health, education and housing.
Those lingering inequalities, he said, are the root causes of societal problems that eventually lead people into the encounters with police that Americans are now protesting.
"We should study and figure out how we close that gap," Bacon said. "In Omaha we're only as strong as our most struggling neighborhoods."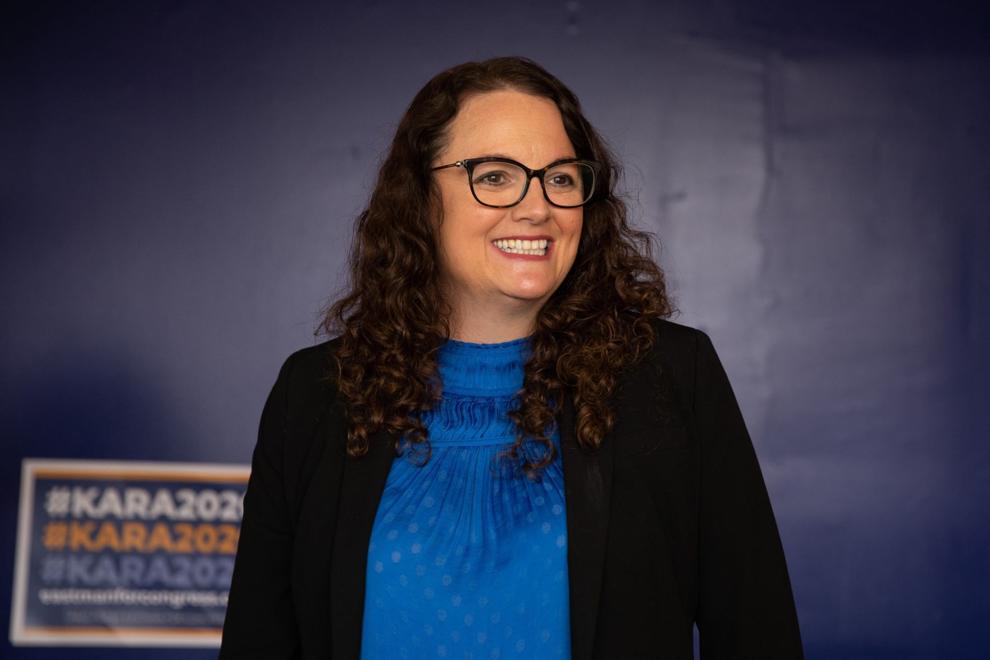 What Eastman wants
Eastman backs the House Democratic bill, but she said she's willing to embrace the Senate GOP bill as a starting point, because reforming policing in the United States is important.
She said she likes that the Senate bill includes incentives for better behavior from police departments; they risk losing federal funds if departments, administrators and officers act irresponsibly.
Any bill needs to prioritize improved training in de-escalating situations without using force, she said, and include a plan to track and share data about officers who break the law.
"We need to compromise, and we need to find some solution immediately," she said.
She also praised provisions in the House bill that spell out which actions by police will and won't be tolerated, including a ban on police using chokeholds. She said that responds to generational concerns from communities of color about use of force.
She also said she likes that the bill would restrict how much excess or retired military equipment can be sent to local police departments, because community policing works better than militarizing police departments.
Eastman said she appreciates the House bill's requirement that police officers take anti-bias training, which some departments already require. The training helps people understand their own biases and teaches skills to overcome them.
And she said the House bill's changes to qualified immunity put policing in line with nearly every other type of job, where people are held accountable for their actions.
She said people shouldn't have to accept that a police officer can shoot and kill somebody or put a knee on them, when there's evidence that such force wasn't needed.
"If you break the rules and do something against the order that you're a part of, there have to be consequences," Eastman said.
She said one of the first and most important things Congress can do to improve policing is to invest more in mental health care. Cities and counties ask too much of police officers, she said.
Citing her background as a social worker, Eastman said she has noticed a decline in the quantity and quality of services available to people living with a mental illness.
Defunding mental health practitioners and social workers at the federal, state and local levels increases the number and type of calls being responded to by police, she said.
"We can't focus just on reform in police departments," Eastman said. "The goal is we want safe, healthy communities."
She pointed to her experience in Chicago, where she worked with police officers, calling women who had suffered domestic violence to connect them with counseling, shelters and other services.
She said social workers and officers working together made a significant dent in crime and that's the kind of effort needed nationally.
"It's an incredibly stressful job, especially when you're confronted with a dangerous situation," she said of police work.
Sign up for World-Herald news alerts
Be the first to know when news happens. Get the latest breaking headlines sent straight to your inbox.
The National Republican Congressional Committee highlighted Eastman's talk of reallocating resources, saying it sounded dangerously close to "defunding the police," which Eastman opposes.
To Eastman, police reforms are only one step toward needed reform. Congress also needs to address health care disparities by passing meaningful health reform. She backs Medicare for all, but said she would be willing to work toward that goal incrementally.
Lawmakers also need to invest more in public education to give more kids a fairer shot at employment and advancement, she said.
And Congress needs to address environmental regulations that the Trump administration has rolled back that put kids in poorer communities at greater risk of lead exposure and similar dangers, she said.
The protesters, she said, "just want to see that there's a concerted effort to change the current system, to prevent the unnecessary deaths of Americans."