A 14-year-old Omaha boy who was cleaning a 9 mm handgun in his bedroom unintentionally killed his 15-year-old friend Wednesday night, officials said Thursday.
Jesus Jimenez Solis was charged Thursday with manslaughter in Douglas County Juvenile Court. Jimenez Solis did not intend to kill his friend, Sylas Lieb, Douglas County Attorney Don Kleine said.
Jimenez Solis, who is in the eighth grade at Lewis and Clark Middle School, will be held at the Douglas County Youth Center, Juvenile Court Judge Vernon Daniels ruled.
Lieb, a sophomore at Central High School, was shot at his friend's home, 1405 N. 35th St., shortly before 7:15 p.m. Omaha police officers who were called to the house declared him dead at the scene.
The teens had been smoking marijuana at the home, Kleine said.
They were both in Jimenez Solis' bedroom when he was holding the handgun in his lap and wiping it or cleaning it with a blanket, a prosecutor said. The gun went off and hit Lieb.
Jimenez Solis told police that the shooting was an accident and that he had found the gun at a laundromat about a week ago. He also told officers he was affiliated with a gang.
Others who spoke to police after the incident said Jimenez Solis had been pointing the firearm at people for the past week.
Kleine said the shooting was "troubling" because the 14-year-old should not have had access to a firearm. The investigation is ongoing, he said.
Kleine said he hopes to determine whether adults were nearby when the shooting occurred.
In August, Jimenez Solis was put on probation for five months because of a truancy charge. The probation was extended in January for an additional 90 days, until April 24, because he did not attend educational programming, which was a requirement of his initial probation.
Jimenez Solis successfully completed diversion on a theft charge, a prosecutor said.
A defense attorney said that Jimenez Solis had not had any contact with law enforcement while on probation and that he was not a serious threat to the community.
Jimenez Solis' mother, Maria Solis, cried at the beginning of the Thursday afternoon hearing. She held the arm of her son, who was sitting next to her. At one point, when one of the boy's younger siblings became fussy, Judge Daniels motioned for another sibling to bring the little girl to Solis. When the girl, a toddler, looked at Jimenez Solis, he began to cry and wiped his face with his sleeves.
Solis declined to comment after the hearing.
Streamers, balloons, flowers and stuffed animals were strung around a pole outside the home where the shooting occurred.
"Rest in Paradise Sylas!" one of the balloons read.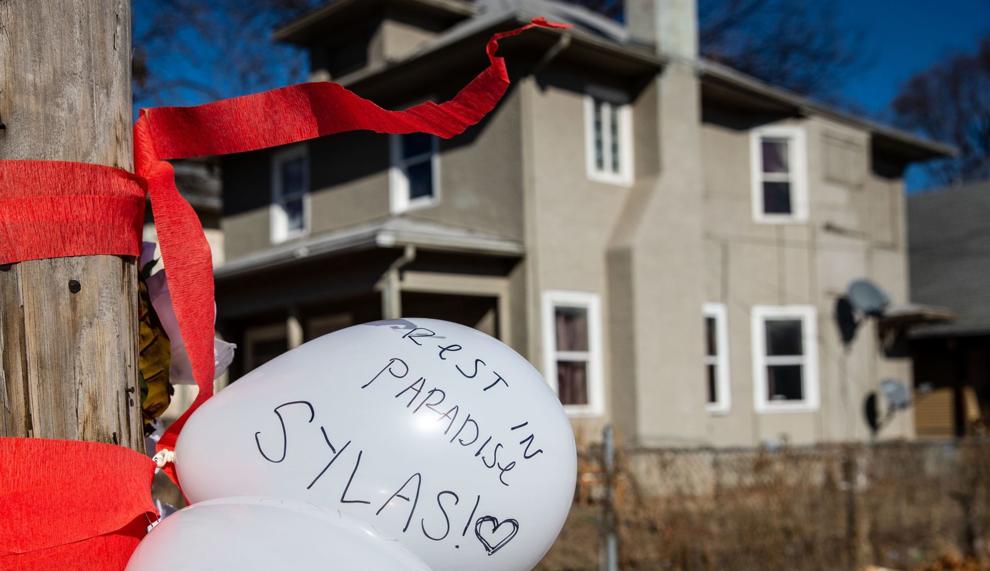 Many family members wrote condolences on social media, saying Lieb was too young to die. They also referenced Lieb's mother, Crystal Lieb, who died in July 2018 in a two-vehicle crash near Tekamah.
"Lord welcome him with open arms, to see his mother again and hear her voice," a relative wrote on Facebook. "I know he's so happy to be by her side again."
Thursday morning, Central High School Principal Ed Bennett sent an email to school families addressing Lieb's death. Counselors were available for students Thursday, he said.
"We are deeply saddened by the death of one of our Central High students," he wrote. "We extend our heartfelt sympathy to his family and are grieving as a school community."
Lieb had attended Franklin Elementary School and Lewis and Clark Middle School, an Omaha Public Schools spokesman said.
Notable crime news of 2020
Read about some of the biggest and strangest crime stories in Nebraska and western Iowa.