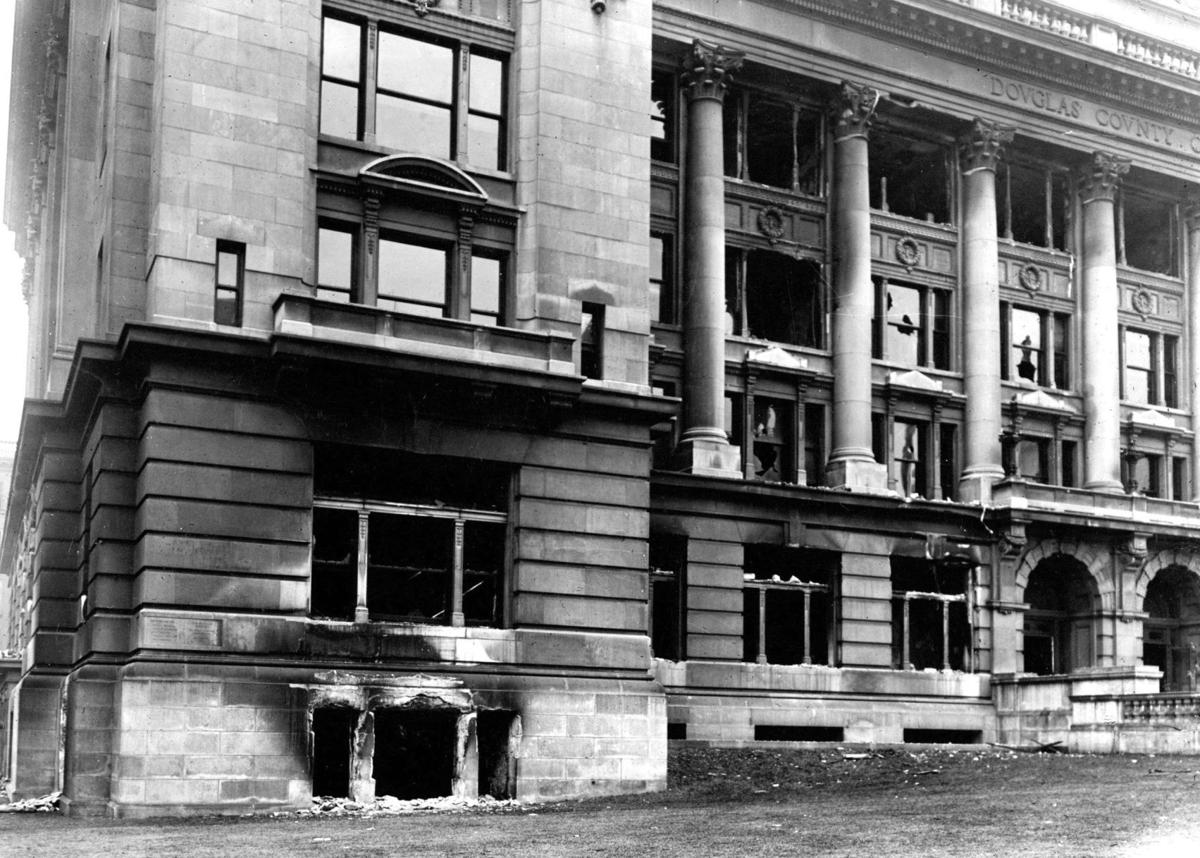 One hundred years after Omaha's darkest hour, artists, activists, historians, playwrights, pastors and politicians are shining a light on the lynching of Will Brown and its place in America's ongoing story of racism.
A mob of thousands of white people laid siege to the Douglas County Courthouse on Sept. 28, 1919. They meant to murder Brown, a black man in the courthouse jail who had been accused — wrongly, historians believe — of assaulting a white woman.
The rioting mob of perhaps 15,000 people set the courthouse on fire. They tried to lynch the mayor of Omaha. They somehow got their hands on Brown. They beat him. They hanged him from a telegraph pole outside the burning courthouse. They riddled his body with bullets. After killing him, they dragged his body through the streets, then set it on fire.
A photograph of Brown's smoldering corpse surrounded by smug-looking white people became a horrifyingly iconic image of what came to be known as the "Red Summer" of 1919, when the domestic terrorism of lynchings and other racial violence swept across the nation.
Brown was actually the second black man to be taken from the Douglas County Courthouse and lynched in Omaha.
In 1891, a mob killed George Smith, also known as Joe Coe, who had been jailed on suspicion of assaulting a white child.
In Omaha, Brown's grave remained unmarked in the pauper cemetery Potter Field for 90 years, until a California man bought a stone for him in 2009.
The story of the lynching had been fading from Omaha's memory. But now it has gained new currency as people nationally and in Omaha recall the Red Summer, consider the inequities that linger from America's history of slavery and oppression of black people and face an uptick in white supremacist activity.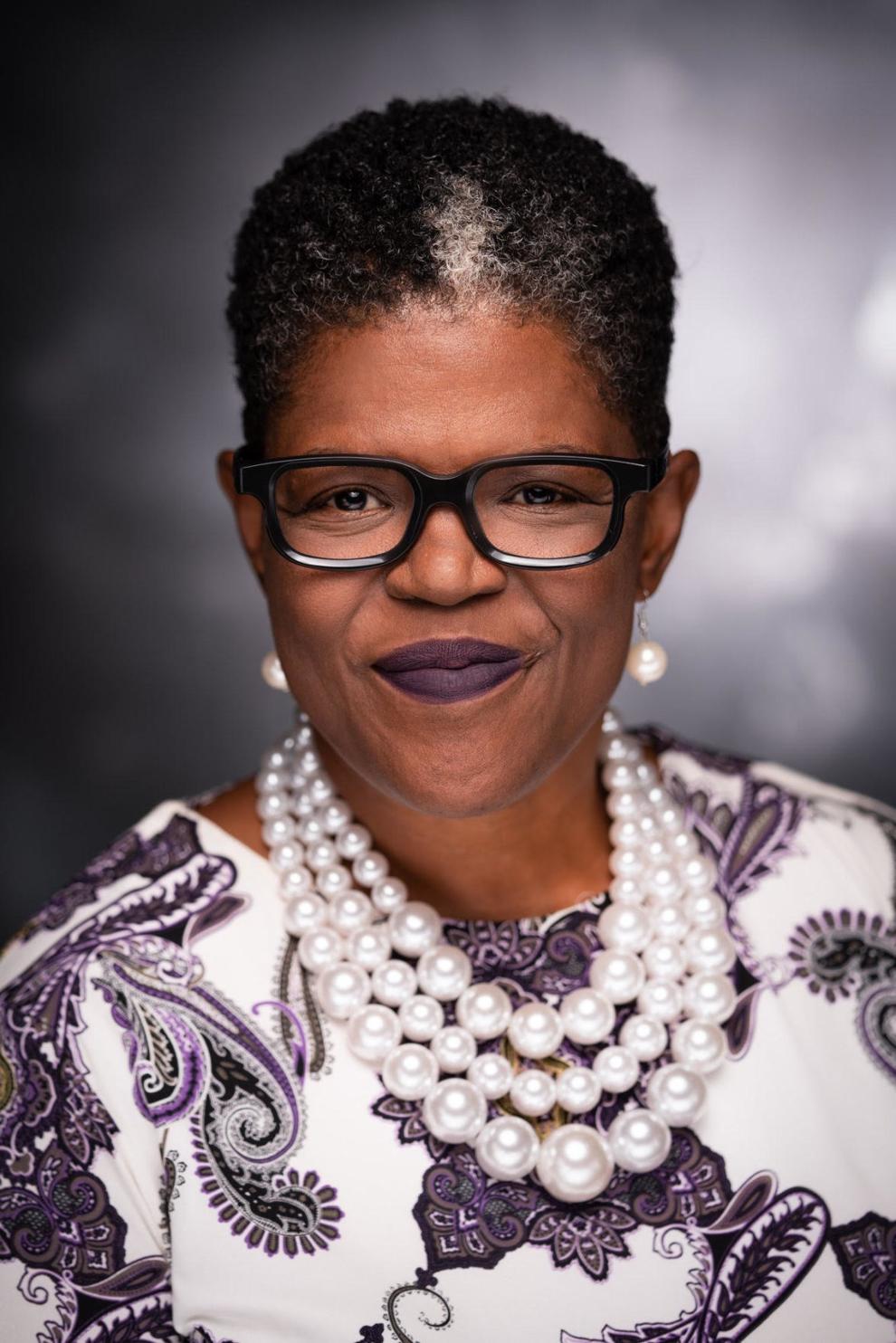 An official Community Remembrance Ceremony will take place Saturday. There will be prayers and music. Soil will be collected from the courthouse lawn to go to a national memorial to lynching victims in Montgomery, Alabama.
Omaha Mayor Jean Stothert and U.S. Rep. Don Bacon are expected to join Douglas County Board Chair Chris Rodgers and local NAACP President Vickie Young in giving speeches.
The ceremony is one of many events connected to the 100th anniversary that are happening this month. 
While the observances and related events look back on a terrible incident, they're also intended to try to build a better future, Young said.
"We just wanted to take the opportunity to raise awareness of what took place during that dark time in our history regarding racial injustice and racial violence, but also ask how we can move forward," Young said.
"You don't want to rehash it for the sake of reliving all the pain and hatred and everything, but it's an opportunity to see what we can learn from it."
Young leads a group called the Omaha Community Council for Racial Justice and Racial Reconciliation. Its members include representatives from Creighton University and the University of Nebraska at Omaha, the City of Omaha, Douglas County, the Urban League of Nebraska, Black Votes Matter and the Omaha Women's Fund, among others.
The council formed about a year ago, as the 100th anniversary of Brown's murder approached. Events were being planned. An organization called the Equal Justice Initiative expressed interest in collecting soil from the lynching site for its Legacy Museum and National Memorial for Peace and Justice in Montgomery.
The Equal Justice Initiative wanted to work with an Omaha community coalition to place monuments and historical markers for Brown and Smith in Omaha as well, Rodgers said.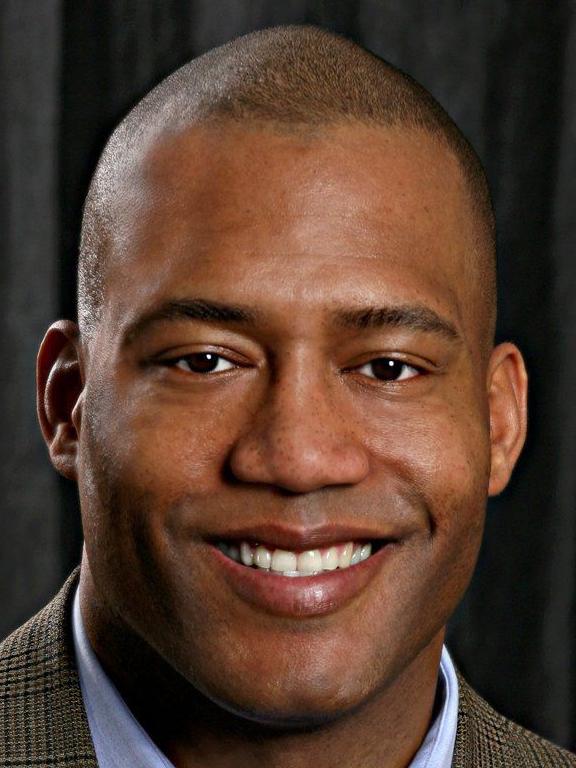 He's on the community council with Young. The markers are part of the Alabama-based organization's Community Remembrance Project.
"(The project) is part of our campaign to recognize victims of racial terror lynching by collecting soil from lynching sites and erecting historical markers and monuments that acknowledge the horrors of racial injustice," Sade Stevens, a fellow with the Equal Justice Initiative, said by email. "We believe that as a nation, we must commit to a new era of truth and justice that honestly engages with our history if we want to more effectively address contemporary issues."
The monuments may be erected in the spring, Rodgers said.
It's important to remember the lynchings not only because of the horror of what happened, he said, but also because of the historical context of the violence, and the ongoing ramifications of racism in America, including slavery and segregation.
"Those lynchings were used as an intimidation, to keep black folk in their place of being subordinate," Rodgers said. "From my seat as a policymaker, I see there are still systemic things that are inequities, including in health care, in housing, even in the disproportionate minority contact in the juvenile justice system."
The people remembering the lynching of Will Brown believe it's important to talk about those things.
On a recent afternoon, Eric Ewing was pressing push pins into a map of the Midwest on a wall at the Great Plains Black History Museum in north Omaha at 2221 N. 24th St.
Each pin represented a lynching victim. By the time Ewing was done, there would be 173 pins in the map, he said.
Nearby, the gut-wrenching photograph of Will Brown's burning body lay atop a stack of photographs. Ewing, a retired U.S. Navy veteran who is the museum's executive director, was assembling the lynching exhibit.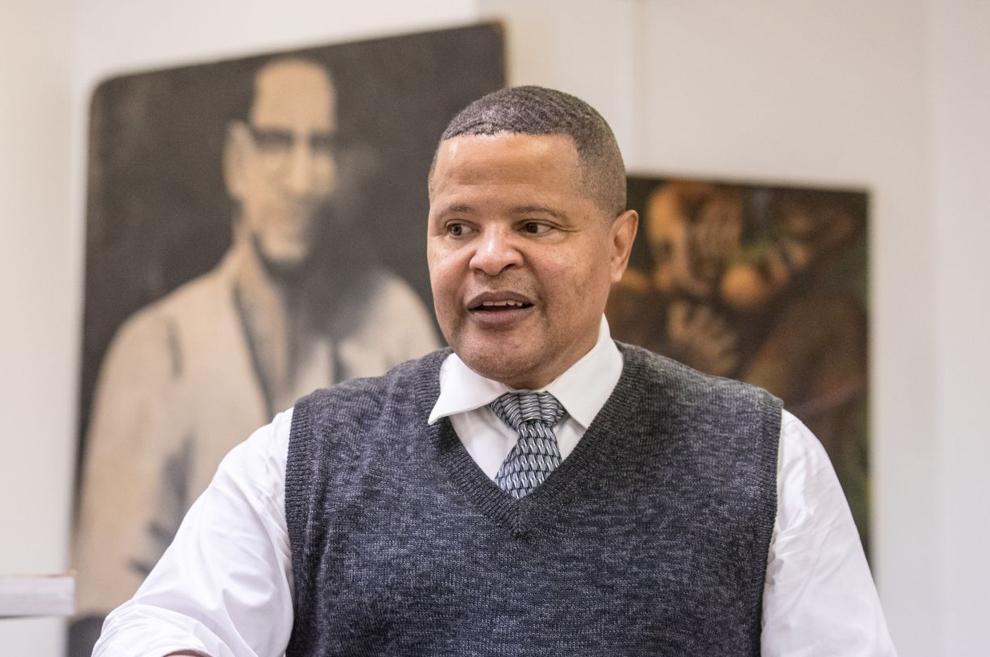 He noted the background theories about the lynching. Omaha was in an uproar that summer over economic woes and labor strife.
Notorious crime and political machine boss Tom Dennison was on the outs with then-Omaha Mayor Ed Smith, a reformer. Brown was accused of raping a woman named Janice Loeback, whose boyfriend was a man named Milton Hoffmann, who worked for Dennison. The Omaha Bee, which was considered a newspaper that backed Dennison, sensationalized the crime report with its brand of frenzy-building yellow journalism.
"Poor whites were being duped that blacks were the enemy, when really they both were being abused by people with power and privilege," said Franklin Thompson, a former Omaha city councilman who is now the city's human rights and relations department director. He also is a professor at UNO. "All of that came together at once. It just made for a toxic brew."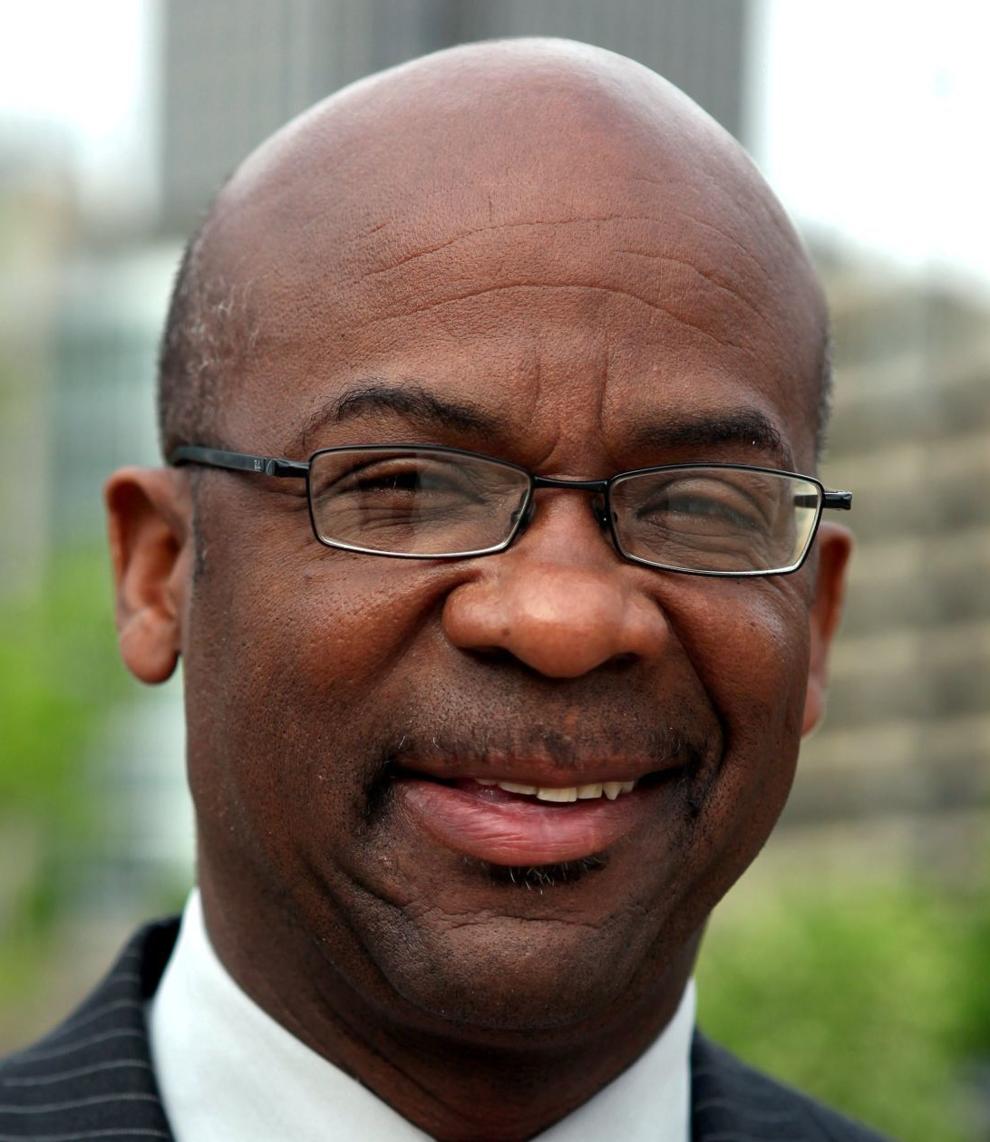 It has been theorized that Dennison was behind the riot and lynching as an effort to get Smith, or at least make the reformer look bad enough that Dennison's man could win the next mayoral election.
The crowd actually had a rope around the mayor's neck and was beginning to hang him when someone cut the rope and saved his life.
"It may have been mob-related, but in the end, Will Brown was the only person who didn't go home alive that day," Ewing said.
He was putting the lynching exhibit together next to other items of our troubling history: an actual ball and chain, a sales receipt for a slave, a KKK robe and hood.
Up 24th Street at the Union for Contemporary Art, an exhibit on redlining explores the segregation that forced black people to live in a small part of north Omaha and limited their ability to acquire loans.
And although North 24th is beginning to experience a comeback, it's still riddled with vacant lots left after riots in 1968 and again in 1969, after an Omaha police officer shot a 14-year-old black girl, Vivian Strong, in the back of the head.
"Today we have some of the same issues that were talked about 50 years ago," Ewing said. "It (the Will Brown lynching) was a tragic event, and the current climate is making it relevant and a topic that needs to be talked about. I want to make you uncomfortable because we don't have growth without discomfort."
Christopher Whitt, Creighton's vice provost for institutional diversity and inclusion, said it's uncomfortable for people to talk about the roots of the gaps in access to wealth, education and health care, and the way they allow privilege for some people, but not others. He said America has an ideal of rugged individualism, that people should make it on their own.
But there are structures, Whitt said, that go back generations that have excluded groups of people, often on racial and socio-economic lines.
"The biggest one would be the passing of wealth from one generation to the next," he said, noting that the main way many families begin to build wealth is through homeownership. "The billions of dollars that was given to build homeownership in the middle of the (20th) century, less than 2% of that went to racial minorities."
Thompson said commemorating Brown's death "is a doorway for us, in a time when we are polarizing, to have deeper dialogue, deeper research. We don't need kumbayas; we have to address things below the surface."
Every year, Thompson asks students in his UNO classes for a show of hands if they know about the Will Brown lynching and riot. Usually, about four or five students out of 25 raise their hands. This year, for the first time ever, none of the students in one class of 25 knew about it, despite more publicity in recent years.
"In the 100 years since 1919, particularly in the Omaha context, there has been a lot of silence. There was a lot of silence as to what really happened," Whitt said. "People didn't talk. As we came together last year with the Omaha Community Council for Racial Justice and Reconciliation, and really put that together with everyone, community, agencies, we wanted to break that silence, not only to mark the anniversary but to talk about the issues."
There's a lot of focus on the Sept. 28 anniversary and events in September, Whitt said.
"But it's not the end," he said. "All of this work that we're doing is a beginning. We really look for people from across the spectrum, from across the community, to really get involved."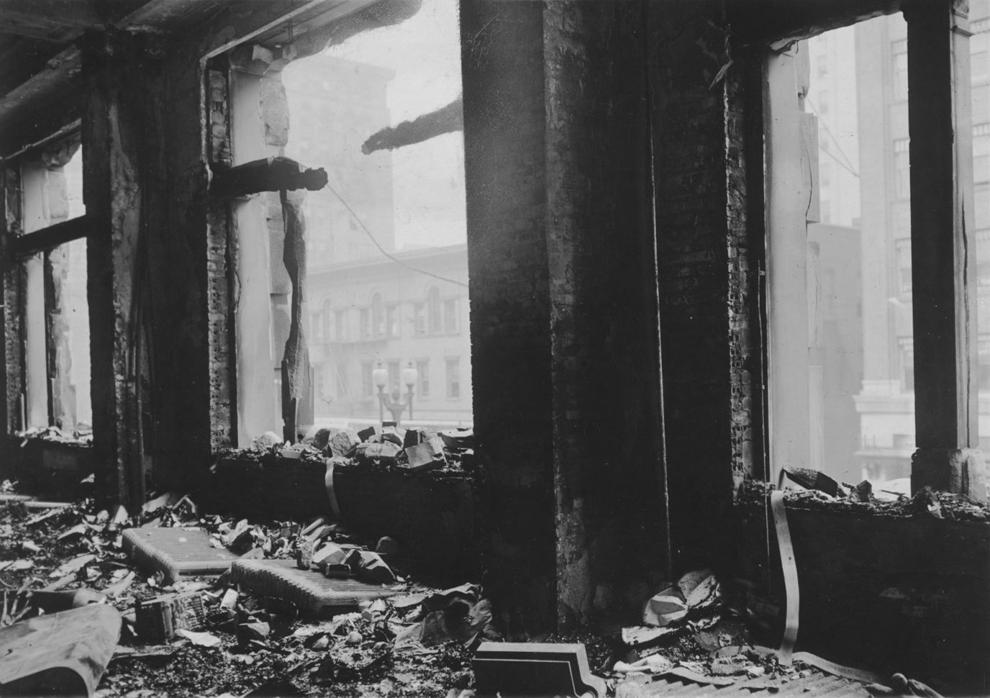 Sign up for World-Herald news alerts
Be the first to know when news happens. Get the latest breaking headlines sent straight to your inbox.