WILBER, Neb. — A somber silence fell over a courtroom here Tuesday as a prosecutor described the grisly discovery of the dismembered body of a Lincoln store clerk.
Aubrey Trail and his girlfriend, Bailey Boswell, were intent on "killing, torture and sex," the attorney said; they used an online dating app to meet Lincoln store clerk Sydney Loofe in November 2017, and then killed her.
Then they used a "fine-toothed saw" to dismember her body, according to prosecutor Sandra Allen of the Nebraska Attorney General's Office. Loofe's body was found in plastic bags, scattered among ditches and farm fields in a rural area near Edgar, Nebraska.
As Allen described, piece by piece, how the body was discovered over Dec. 4 and 5, 2017, Loofe's sister, MacKenzie, stood up and left the courtroom teary eyed, under the arm of George Loofe, their father.
"This is more than a first-degree murder. This was a planned abduction to kill Sydney Loofe," Allen said.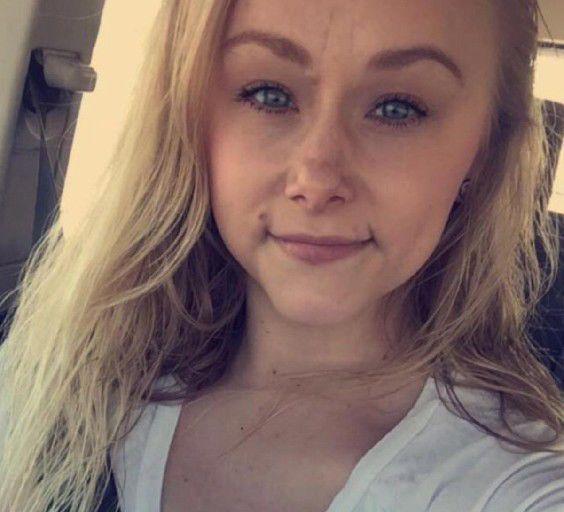 The prosecutor later added that Loofe's internal organs were not found during an autopsy. The identity of the body, Allen said, was assisted by a tattoo that read "Everything will be wonderful someday."
Tuesday, attorneys presented their opening arguments in what is expected to be a three-week trial for Trail, a 52-year-old ex-convict who faces a possible death sentence if convicted of first-degree murder. Trail also stands accused of conspiracy to commit murder for allegedly planning for months to abduct and kill a young woman.
Boswell, a 25-year-old former basketball standout from Leon, Iowa, also faces the death penalty if convicted. She will stand trial in October.
On Monday, Trail pleaded guilty to a secondary charge of improper disposal of human remains in a strategic move designed to avoid the showing of grisly autopsy photographs to the jury of seven women and five men.
But the opening statement by the prosecution contained several reminders of how the body of Loofe, a 24-year-old clerk at a Lincoln Menards store, was found.
During his opening arguments, Trail's court-appointed attorney, Joe Murray of Hebron, asked jurors to keep an "open mind."
"Aubrey Trail is not a particularly nice man," Murray said. But he said Trail had told "the truth" that Loofe's death was "completely accidental" and not a premeditated scheme to kill a young woman.
Loofe, according to the defense attorney, knew Trail better than has been previously disclosed and had agreed to participate in the taping of a sexual fantasy with Trail and two other women that involved "sexual asphyxiation," or choking during sex, to enhance the experience.
Loofe needed money at the time, Murray said, and accepted money for her participation.
"There was nothing illegal. It was all consensual," he said.
The defense attorney said that Trail and Boswell had traveled with two other young women who participated in the fantasies, but they had recently left the group in the fall of 2017. It was hoped that Loofe would be a replacement, Murray said.
But Allen, the prosecutor, said that Trail and Boswell had conspired to find a victim, using social media. She described Loofe as depressed at the time — unsure whether she wanted to remain in Lincoln or move back to her hometown of Neligh, Nebraska — and a user of social media to arrange dates.
Sign up for World-Herald news alerts
Be the first to know when news happens. Get the latest breaking headlines sent straight to your inbox.
After Loofe and Boswell — who used the name "Audrey" online and had a separate Tinder cellphone for her dates — connected online, they met on Nov. 14 and drove around Lincoln for a couple of hours, smoking pot.
They agreed to meet the next night for another date. But in the hours before they met, Allen said, Trail and Boswell went to a Lincoln Home Depot store and purchased a hack saw, tin snips, a utility knife and drop cloths.
Trail also went to the store where Loofe worked, according to a store surveillance tape that will be offered at the trial, walking right past her as she walked out to staff a lumber "yard shack."
"As she passed, he turned around to look at her," the prosecutor said, and then he looked a second time before calling Boswell on his cellphone.
Allen said that "pings" from the cellphones of Loofe, Trail and Boswell, as well as information from social media, helped link the trio after Loofe was reported missing on Nov. 16.
The prosecutor also said that after their arrest, Trail attempted to slip letters to Boswell in jail. In one coded message, Trail wrote "here is your story": that they had planned to make a lot of money by offering "killing, torture and sex" fantasies with a group of young women they traveled with.
Trail wrote that the plan was that no one would get hurt, but "now you know it was all lies and that I planned to kill someone all along."
After Loofe died, Trail's defense attorney said, there was a series of bad decisions, including dismembering Loofe's body because it would not fit in the trunk of Trail's car.
There was "pandemonium" and no set plan to dispose of the body, Murray said, and then a rambling drive to a casino in Council Bluffs, motels in Spencer and Ames, Iowa, and eventually to Branson, Missouri, where Trail and Boswell were detained for questioning.
Trail, dressed in a black dress shirt, sat quietly in a wheelchair as the opening arguments were presented.
The trial is scheduled to resume Wednesday morning, presumably with testimony about how Loofe first met Trail and Boswell.