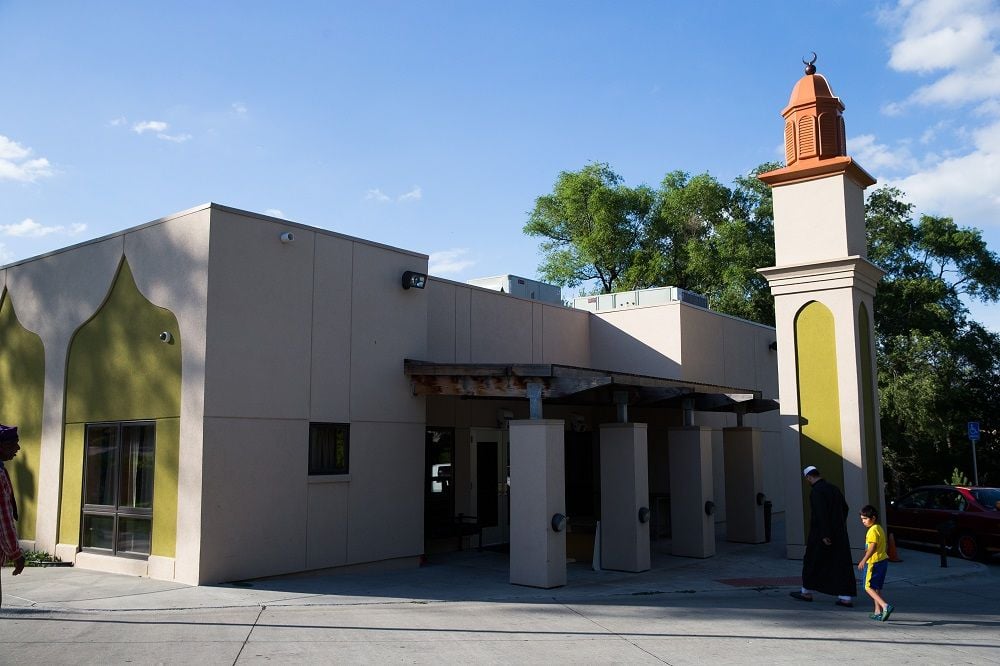 Someone put raw bacon on the handle of an exterior door at the Islamic Center of Omaha, and a Muslim civil rights and advocacy group has called for an investigation into the incident as a possible hate crime.
It was the fourth time the mosque has been targeted by vandals in recent months.
A security camera captured images of two masked men outside the center around 3:30 a.m. Tuesday, said Mohammed Rasheed, a spokesman for the Islamic Center. The bacon wasn't spotted until late in the afternoon, when people arriving for evening prayers went to enter through the seldom-used door, Rasheed said.
The two people also threw rocks at the door, he said, but the glass didn't break.
Muslims are prohibited from consuming pork products, and bigots often use pigs or pork to offend Muslims, said the Council on American-Islamic Relations. The group called on the FBI and state law enforcement authorities to investigate what happened Tuesday.
FBI spokeswoman Sandy Breault said the agency is aware of the situation and has been in touch with the center.
The repeated vandalism "is getting kind of frustrating," Rasheed said Wednesday afternoon. He noted that people who want to learn more about Islam can come to the center, 3511 N. 73rd St., on the second Saturday of each month from 2 to 5 p.m. "We give a presentation about Islam for about 20 minutes," he said, "then open it up for questions and answers."
About 60 people came to the presentation on Saturday, he said, and close to 110 attended in December.
In November, a vandal spray-painted an outside wall of the Islamic Center. In late October, security cameras caught a man wearing a mask throwing a boulder at a window. In August, someone threw a large rock through a double-pane glass door, causing about $400 in damage.
Rasheed encouraged people who had questions about the center to visit icomaha.org.