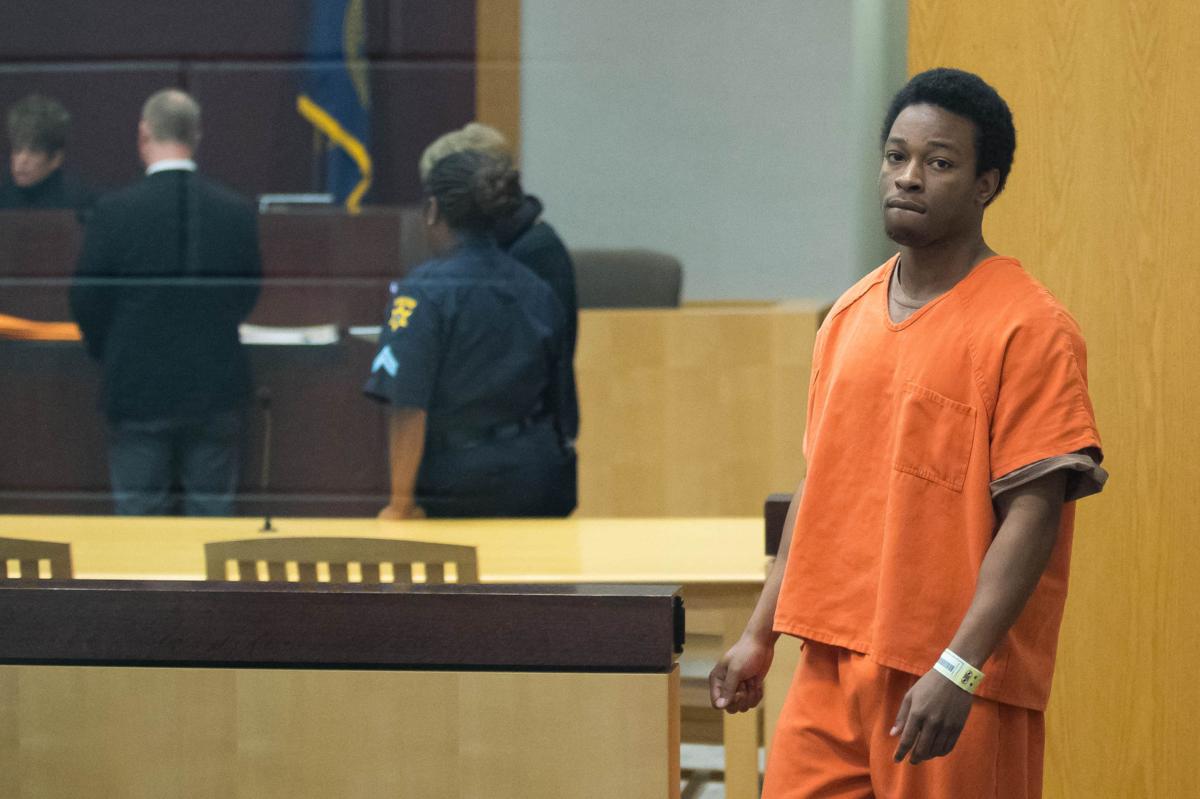 A judge on Friday ordered a 21-year-old Omaha man charged with first-degree murder to be held without bail.
Otis Walker is accused of fatally shooting Markeise Dunn, 16, at a bus stop near 24th and Pratt Streets on Nov. 26.
Dunn was a student at Parrish Alternative School and was at the bus stop waiting with a girl who was bound for work, his mother has said.
Walker also is charged with use of a firearm to commit a felony and being a prohibited person in possession of a firearm.
David Wear of the Douglas County Attorney's Office said in court that Walker was a passenger in a vehicle that pulled beside Dunn. Wear said Walker asked, "What's up?"
Walker then fired several gunshots at Dunn, striking him more than once, Wear said. Dunn was taken to a hospital, where he died.
A court-appointed defense attorney said Walker is a lifelong Omahan and a high school graduate.
Outside court Friday, Dunn's mother said she was pleased with Douglas County Judge Marcela Keim's decision.
"I'm just glad he (Walker) didn't get bail," said Dawn Hollingsworth, 45.
At the time of the shooting, Walker was on parole after being convicted of attempted first-degree assault and possession of a defaced firearm. When the warrant for his arrest was issued in January, Walker was in the custody of the Nebraska Department of Corrections.
Keim said Walker, if convicted, faces up to life in prison on the murder charge, five to 50 years on the firearm use charge and three to 50 years on the possession of a firearm charge.
Walker's next court appearance, a preliminary hearing, was set for April 3.
Be the first to know
Get local news delivered to your inbox!