Perhaps they were preparing for yet another sequel to the "Fast & Furious" franchise.
Consider this one "Fast & Furious" 12 & 14.
As in two car thieves, ages 12 and 14. What they lacked in driving sophistication, they made up for in adolescent callousness. They didn't just joyride; they joywrecked.
Time after time, they smashed windows at Omaha used-car dealerships, smashed cars into each other and even turned off the airbags so they wouldn't get skin burns upon impact. They drove erratically, sporadically, supersonically.
Not only did they drive fast, they got out fast — the 12-year-old wasn't eligible for detention because of state law and the 14-year-old never spent a night in the Douglas County Youth Center, courtesy of a juvenile probation officer's decision.
Repeat offenders released repeatedly, they rang up a toll in the past month that many hardened criminals couldn't muster in a lifetime: Four sets of crimes. Tens of thousands of dollars in damage. About 20 felonies. Culminating in a spree between midnight and 4 a.m. Thursday, when prosecutors say they broke into five car dealerships and a convenience store. They then led numerous police officers on a chase in a Dodge Charger before crashing it into a brick mailbox and running.
Fast? Indeed. Furious? Just talk to their victims and prosecutors.
"It's just absolutely crazy," said Jose Correa, 40, the owner of Auto World at 72nd and Howard Streets. "I can understand releasing (kids) to parents the first time. But when they do the exact same thing again and again, they need to go away somewhere or at least face some kind of (bail).
"It's frustrating — and dangerous."
Douglas County Attorney Don Kleine pointed his frustrations at a new state law that took effect in July. That law — passed by state senators seeking to reduce the number of juveniles in detention halls — narrows the reasons that juveniles may be detained. And it keeps the decision-making power in the hands of a juvenile probation officer.
Kleine thinks a juvenile court judge, with input from prosecutors, defense attorneys and probation officers, should have an immediate say on whether a juvenile is detained. Instead, whenever a police officer detains a juvenile for serious offenses in the Omaha area, he or she is taken to the Douglas County Youth Center to be evaluated.
A juvenile probation officer then uses a point system to calculate a juvenile's risk based on two primary factors: whether the safety of people in the community would be seriously threatened or the juvenile has skipped court hearings in the past year.
In this case, even after the third break-in, probation officers released the 14-year-old to his parents' home. Obviously, that didn't work, Kleine said.
"This isn't in anyone's best interest, especially the juveniles'," he said. "First of all, you're not protecting the businesses who are enduring this kind of damage. You're not protecting society. We had a 12-year-old and a 14-year-old driving cars 60 mph. We're very fortunate they didn't kill somebody or themselves.
"But beyond all of that, it's not helping these kids."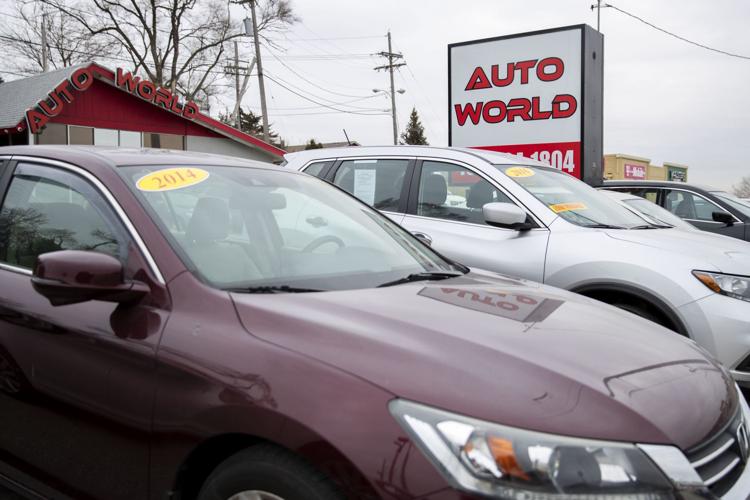 Mary Visek, chief juvenile probation officer, disagreed. She said she couldn't comment on specific cases such as this one. She noted, however, that studies have shown that spending just one night in juvenile detention decreases a juvenile's chances of graduating from high school by 50%.
Douglas County has been working to decrease its juvenile detention rolls over the past decade. In 2009, Visek said, the Douglas County Youth Center held as many as 144 juveniles on any given night. Now, the census at the center ranges from somewhere in the 70s to the 90s.
Visek, who spent 25 years in adult probation, said the juvenile system "is way more complicated." Visek said juvenile probation officers go through three days of training on how to gauge whether a juvenile should be detained. Gun possession is a no-brainer. Crimes of violence often are, too.
"There's no black and white; it's always gray," she said. "What we do know is that detention is not the right place for solving the issues that got them there in the first place. You end up putting them in an environment where they're surrounded by other kids who have made bad decisions.
"The purpose of detention is not, 'Let's start punishing the kid right away.' It's, 'Let's make a common-sense decision of, are they going to commit another crime?' "
Kleine said the case demonstrated a lack of common sense. While authorities can't hold anyone 12 or younger overnight, they could have detained the 14-year-old. And they should have, Kleine said.
A timeline of the allegations against the juveniles:
Jan. 18: The boys rode a bus to Auto World on 72nd Street, a few blocks south of Dodge, and used a rock or a brick to smash a window.
They crawled in and trashed the place, after hours, looking for keys to cars. They soon stole two BMWs and drove them around until one ran out of gas. They left the car in a driveway. Both hopped into the other BMW, went back to the dealership and stole another car, but promptly got stuck in a snowbank.
They then went to a Walmart south of 72nd and Pacific Streets and stole a hatchet to break into a cellphone store.
In all, they stole eight cars, damaging some of them. They turned off the airbags in the cars, drove 60 to 70 mph in 30 mph zones, jumped medians, swerved, accelerated and skidded to stops. At one point, the car driven by the 12-year-old rear-ended the 14-year-old's car when the 14-year-old stopped on a dime.
Officers found the cars ditched across central Omaha: in the dealership parking lot, in a cellphone store parking lot, in a snowbank behind another store and at the home of the 12-year-old.
Under state law, authorities cannot detain anyone 12 or younger, so he was taken to his parents' house. At that point, the 14-year-old hadn't been identified.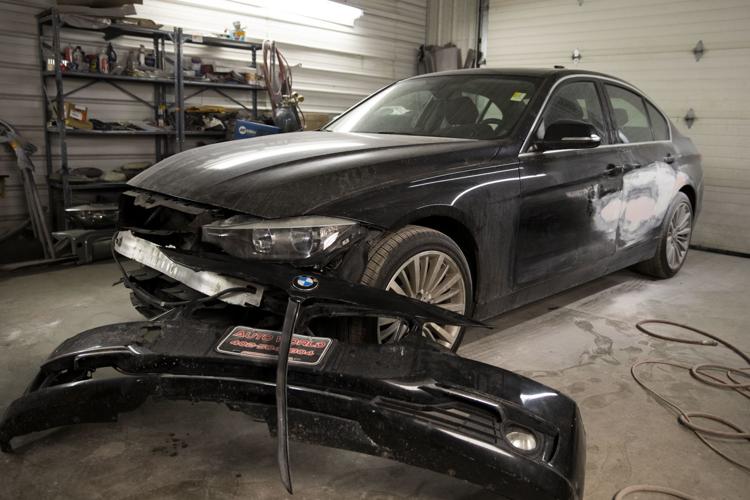 Jan. 21: The boys struck again. They broke the glass at Auto World and trashed the place, looking for keys. They took two vehicles and left one near the 14-year-old's home because it was low on gas. They went back and fetched two more cars.
This time, officers located and detained the 14-year-old. They took him to the Douglas County Youth Center. A probation officer evaluated him, including his record showing a 2019 theft case, and sent him home. He failed to appear for his detention hearings on Jan. 22 and 23 and showed up Jan. 24. At the Jan. 24 hearing, he waived his detention hearing and again was sent home.
Jan. 28: The two juveniles struck again, with help from another 12-year-old. Their target this time: Divine Auto Sales near 72nd and Maple Streets. They broke a window there, knocked over security cameras and stole $10,000 cash from a sale earlier in the day.
They then stole eight vehicles and damaged them by running into each other and jumping curbs. They smashed a car that was placed in front of the exit to block would-be thieves from taking off in cars.
They drove south to Nebraska Furniture Mart and Kohl's to spend the stolen cash. In their rush to get away from a man who was confronting them, they backed over a curb and nearly went down an embankment onto 72nd Street.
The kicker? After getting caught in their third crime, they were sent home again.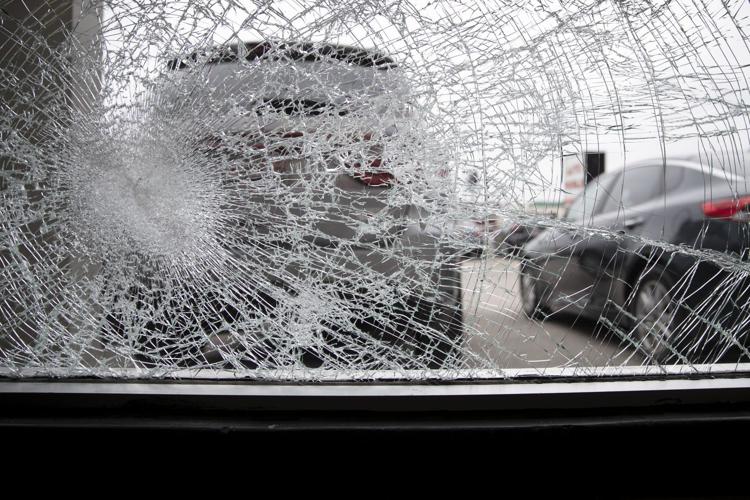 Then came Thursday. About midnight — when they were supposed to be tucked in bed under their parents' roofs — they returned to Auto World, where they damaged the office area but couldn't find keys. Then back to Divine, where they took several sets of keys but didn't take any cars. Then to Red City Auto near 72nd and Maple Streets, where they stole four cars. Then to Dealing DJ's Car & Truck Sales at 60th and Center Streets. They broke in through a window and tore up the office but did not find any keys. Then, at 2:16 a.m., to Mega Saver convenience store at 60th and Grover Streets, where they damaged a window but were unable to break in. Then to Eckley Auto at 42nd and D Streets.
An alarm went off there at 3:17 a.m. At 3:20 a.m., an Omaha police officer spotted a gray Dodge Charger, with Red City paper dealer plates, driving without headlights on near 42nd and L Streets. The officer followed the Charger through several neighborhoods until more officers arrived from across the city. The juveniles evaded a police stop at 48th and L Streets. Officers called off the pursuit because of "high-risk driving behavior."
Farther west, officers put down tire-deflation sticks at 96th and L Streets. After a tire or tires deflated, the juveniles continued west, then south on 108th Street. They crashed the Charger into a brick mailbox near 108th and Frances Streets, then took off running. Officers arrested them in the backyard of a nearby house with the help of a Bellevue police dog and the Nebraska State Patrol.
Already charged with 12 felonies in juvenile court, their total charges could now exceed 20 felonies.
Finally, on Thursday, the 14-year-old was sent to an out-of-home treatment facility and the 12-year-old was sent to Boys Town.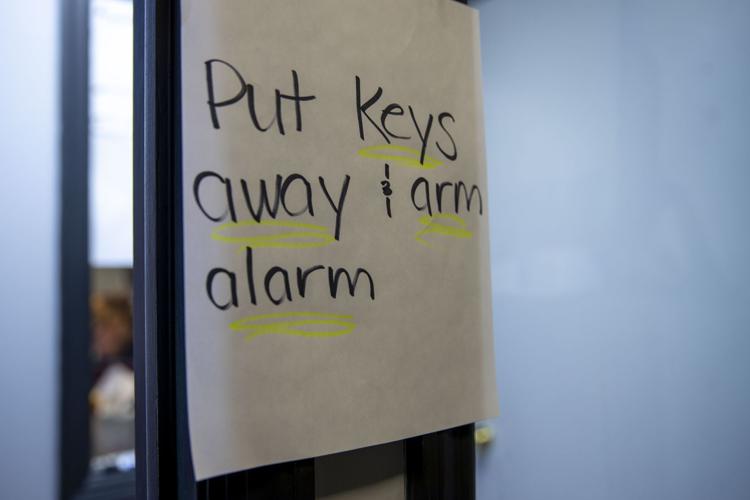 Kleine highlighted what he said has been a major barrier to detention. If the juvenile probation officer releases the juvenile to his family, the juvenile and his attorney often waive a detention review hearing. Which means prosecutors don't get to weigh in.
Presiding Douglas County Juvenile Court Judge Chad Brown said he couldn't comment on the specifics of the juveniles' cases. In general, he said, juvenile court judges aren't involved in the original detention determination. But in cases where prosecutors have concern, Brown said, judges can schedule detention hearings if prosecutors request them.
Correa said someone needs to intervene. The dealerships have taken steps to reinforce security at their businesses, via security cameras and/or safes. In all, Correa said, the two juveniles did the equivalent of $20,000 in retail damage to about a quarter of the cars on his lot. At Divine Auto Sales, co-owner Sarah Alexis has estimated damage at as much as $100,000.
Correa said the juveniles' behavior is a far cry from his day, when teens "may have stolen hood ornaments."
"It's a completely different world," Correa said. "There's no reason kids should be released to their parents (immediately) after the third time that they've done something like this. … It's the definition of insanity."
Be the first to know
Get local news delivered to your inbox!