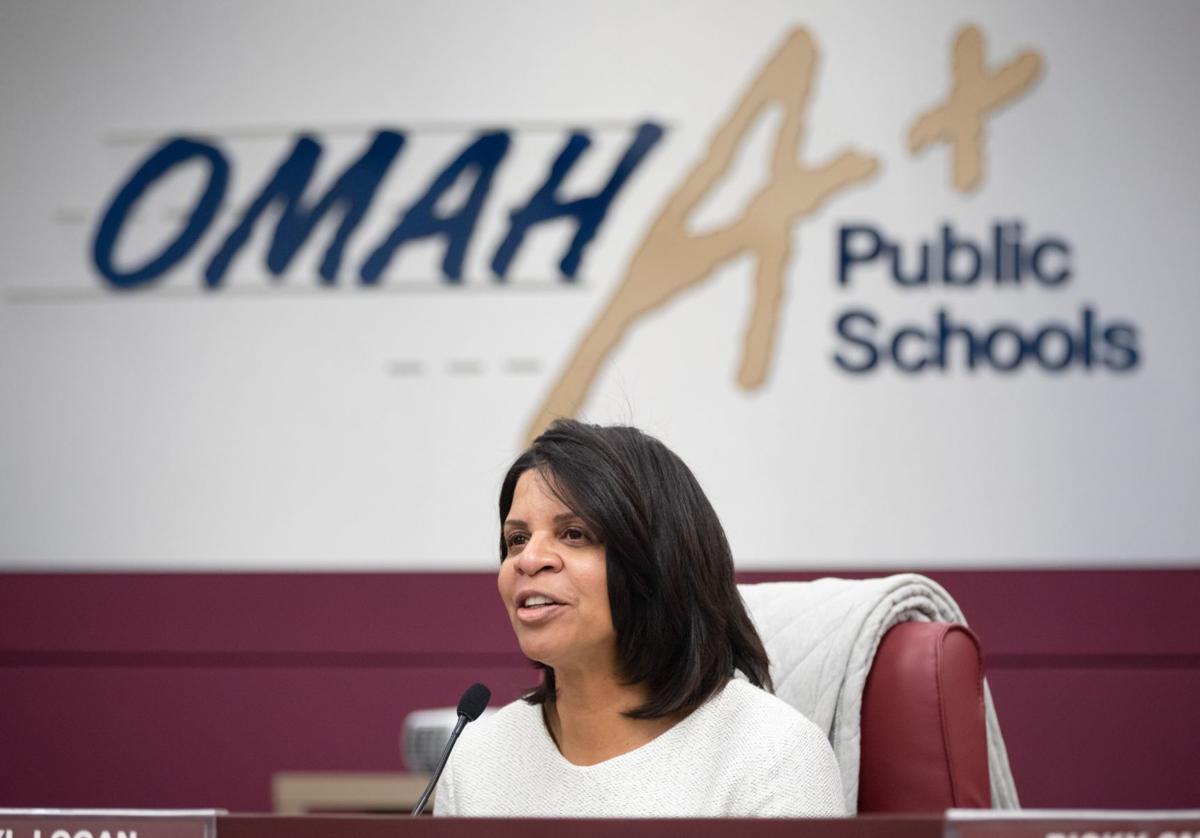 As the Omaha Public Schools grapple with ongoing budget woes, more than a dozen central office staff members have been notified that their jobs are being eliminated.
Superintendent Cheryl Logan sent an email to all OPS staff on Friday informing them that the district's budget problems "necessitate a reduction in force of approximately 15 to 20 positions at central office."
Logan said district leaders looked at individual departments to identify program efficiencies and eliminate redundancies.
The email said the majority of the positions are certificated employees working in central office administrative roles, supporting teachers and principals. Many previously worked in schools and would have the option to return to an available position at a school.
Monique Farmer, spokeswoman for the district, said there has been no talk of additional cuts beyond those already communicated to staff.
Under state law, OPS is required to notify certificated employees, such as teachers and administrators, by April 15 if their jobs could change.
The school board will have the final say on the 2019-2020 budget. The budget will be adopted this fall.
"Throughout the budget planning process, our mission of serving our 53,000 students has remained at the forefront," Logan wrote. "We've faced ongoing challenges from the previous budget cycle, primarily increased pension fund payments due to the shortfall."
OPS's pension fund has a $771 million shortfall, and the district will have to make escalating payments in coming years to make the fund sustainable.
The pension payment in the 2019-20 budget could be $1 million more than expected, increasing from $24.5 million to $25.5 million. That number could change — the plan's latest actuary report comes out later this spring.
A recent series in The World-Herald revealed that bad decisions by the pension fund's trustees have cost hundreds of millions of dollars. Those decisions included selling off stock during the economic downturn a decade ago, large investments in risky nonstock alternative investments, and a cozy relationship with a firm that both advised the trustees and sold them many poor-performing investments.
Sign up for The World-Herald's afternoon updates
Receive a summary of the day's popular and trending stories from Omaha.com.
In 2016, the state took over investment authority from the trustees and district.
The district cut nearly $30 million from its 2018-19 budget. The cuts included the elimination of roughly 180 positions, many of which were already vacant, cuts to central administration and pay freezes for most employees, excluding teachers.
The district also drew down $21.6 million from its cash reserves.
"Our long-term commitment is to create financial sustainability for the district," Logan wrote in her Friday email. "Our children and staff deserve it."
Be the first to know
Get local news delivered to your inbox!