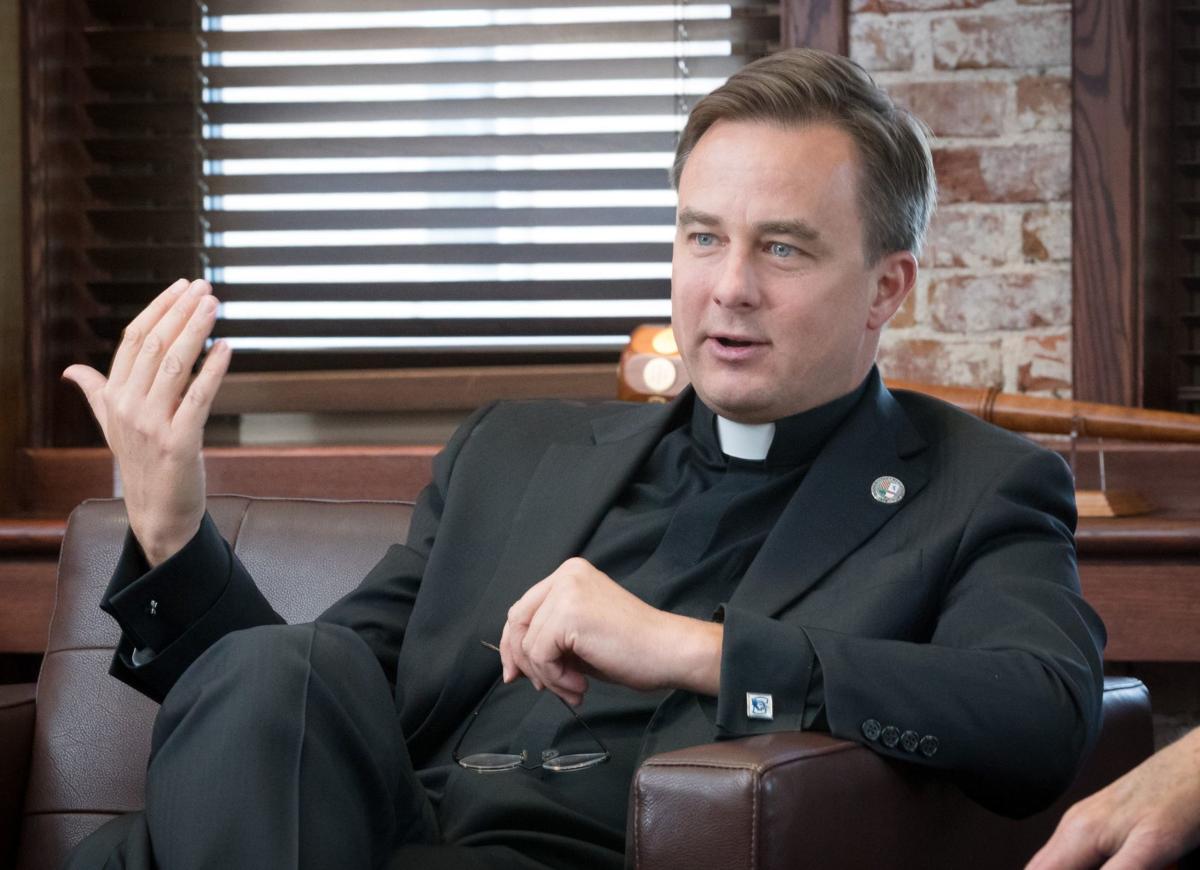 Creighton University won't require most freshman applicants to submit results from the ACT or SAT tests beginning in 2020, the university's president said Tuesday.
The Rev. Daniel Hendrickson announced the development during his 44-minute Founders Day Convocation speech at Creighton's Harper Center. About 450 faculty members, staffers and others attended.
Creighton will join some other colleges and universities across the country that have decided the standardized testing fails to promote diversity, has built-in biases and discourages access for students who don't have resources and support. Colleges that have gone away from relying on the tests say they don't necessarily predict who will do well in higher education.
"I want us to provide greater access for less advantaged candidates," Hendrickson said.
Sign up for World-Herald news alerts
Be the first to know when news happens. Get the latest breaking headlines sent straight to your inbox.
Those who want to submit standardized test scores in the application process will continue to do so. In fact, in written material about the policy, Creighton states that students, once enrolled, will still have to submit their ACT or SAT results so the university can examine how well the policy is working and so the policy doesn't discourage high school students from taking the standardized tests.
Among those in the west and Midwest that have gone to the optional testing application system are Doane University in Crete, Nebraska, and Drake University in Des Moines. Hendrickson said others in the region include the University of Chicago, DePaul University, Arizona State University and the University of Arizona.
Hendrickson said many "elite institutions" are making this move. He said the "test-optional initiative" grew from discussions among Creighton's leaders in enrollment management and diversity and inclusion.
Some students feel that the standardized testing doesn't reflect what they have to offer. At schools that have gone to the policy, an applicant may submit grade point average, personal essays, lists of experiences and activities, work background, recommendation letters, indication of leadership skill or other items.
All first-year applicants except home-schooled students, direct-entry nursing applicants, those who intend to play NCAA sports and students who attended high school outside of the United States will be allowed to withhold their standardized test results in the application process if they wish.
Before the speech, eight faculty members and staffers received recognition. Carol Zuegner will be the first to hold the new Cohen endowed chair in journalism. The Rev. Henry D'Almeida is the new holder of the Waite chair in Jesuit education. Gerard Kuhlman won the St. Ignatius Award.
And distinguished service and teaching honorees were faculty members Barbara Harris, Lisa Black and Mary Ann Danielson, staff member Karen Thurber and administrator Mary Kunes-Connell.