Ed McVaney struggled in school because of a reading disability and thought he was dumb throughout childhood.
Then he found the world of computerization. His expertise in technology and business eventually enabled him and his wife, Carole, to help start the Raikes School of Computer Science and Management, one of the University of Nebraska-Lincoln's best-known academic programs, with a $32.2 million donation in 1998.
McVaney died June 4 at his home in the Denver area at the age of 79. One of his sons, Dr. Kevin McVaney of Denver, said his father had pancreatic cancer.
The Raikes School blends business with computer expertise, a combination that McVaney knew a great deal about and for which he realized there was a need. David Keck, former director of the Raikes School, said of his friend McVaney: "There's no doubt, he got it (the school) going."
McVaney and his wife also donated $6 million for the Kauffman Center, where Raikes School students reside and attend many of their classes. The building is named for Carole's mother, Esther Kauffman, who died last year at 103.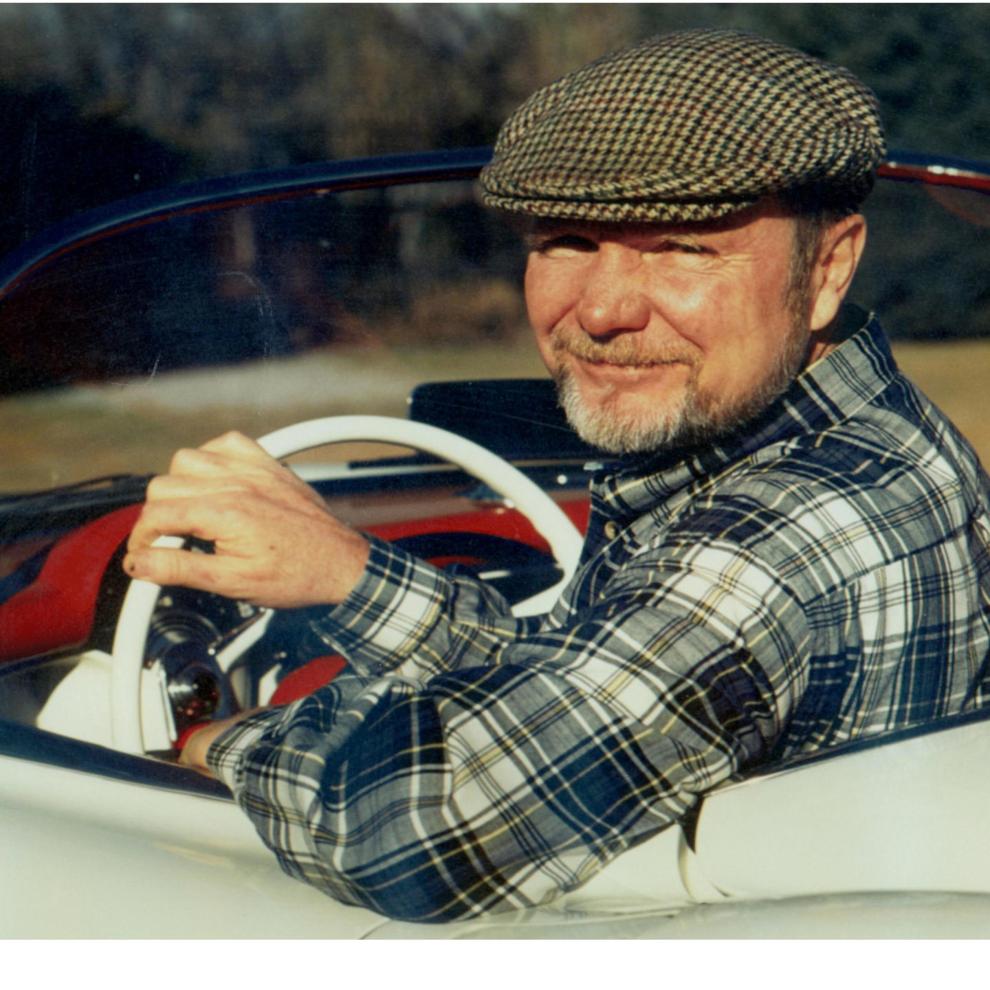 When the NU Foundation asked Ed McVaney years ago if he would donate to Love Library in Lincoln, foundation spokeswoman Dorothy Endacott said he responded: "A library? Do you know I'm dyslexic?"
He had zest. Among his hobbies were fly fishing, old cars and ranching. He volunteered to work in Baghdad with the Iraqi transitional government 15 years ago. He assisted the Iraqis with their use of computer technology.
As a boy in Omaha, he showed little potential for academic or professional excellence. Dr. Kevin McVaney, an emergency department doctor, said his father had to repeat fourth grade because of his learning disability.
At Creighton Prep, the son said, his father "had to talk them into letting him" take physics because he was so weak in many other subjects. But it turned out that he was excellent at classes that required a different kind of thinking and less reading.
McVaney graduated from Creighton Prep and earned a mechanical engineering degree at UNL (NU at the time) in 1964 and a master's degree in business administration two years later at Rutgers University in New Jersey.
"He was always studying," Carole McVaney told The World-Herald in 1998. "He had to work harder than the other students." She and McVaney were married for 57 years, until his death.
Sign up for World-Herald news alerts
Be the first to know when news happens. Get the latest breaking headlines sent straight to your inbox.
He and two others, Dan Gregory and Jack Thompson, founded the software firm J.D. Edwards in 1977. His family said the company grew from those three to 5,200 employees around the world. J.D. Edwards eventually was acquired by another company, which then was purchased by technology heavyweight Oracle.
Keck said McVaney "gave very inspiring speeches to the students on entrepreneurship." Among other things, Keck said, McVaney told UNL students that he would call J.D. Edwards' London office from Denver at opening time in Great Britain. That meant he called from Denver in the middle of the night.
"He was a wonderful speaker," Keck said. McVaney would arrive at UNL without notes, scribble a couple of things down on an index card and "just jump up and do a killer job."
Besides donating to UNL, he contributed to Creighton Prep. The McVaney family also donated to help start Valor Christian, a private school of strong academics and sports south of Denver.
His daughter, Kylee McVaney Lourie, said the word "religious" wasn't apt because of its formality. "Ed would call it faith more than religion," she said. Her father "was a man of deep faith — and Christian faith."
Besides his wife, son Kevin and daughter Kylee, all of the Denver area, he is survived by son Keith McVaney of Denver and nine grandchildren.
A virtual memorial service will be held Friday at 4:30 p.m. Central and can be viewed by livestream at www.mcvaney.live.
Notable Nebraska, Iowa deaths of 2020
A roll call of notable people who have died in 2020: