A former student once compared retired Papillion-La Vista choral director David Cecil to a gardener who makes the world sweeter by growing beautiful flowers.
Merle Dandridge, a 1993 alum who went on to star in Broadway musicals, wrote a poignant note to her old teacher just before his final school concert. After the concert, a collection of former Papillion-La Vista students surprised Cecil, affectionately known as Cece, with a selection of songs from his 27 years at the school.
"Tonight, standing before you is your vast and glorious garden," Dandridge wrote. "You have loved and cultivated the love and discipline in music (and life) in thousands who love and adore you. You'll see tall oaks, small and glorious orchids and brilliant breezy petunias. All so different but made beautiful by the same sun."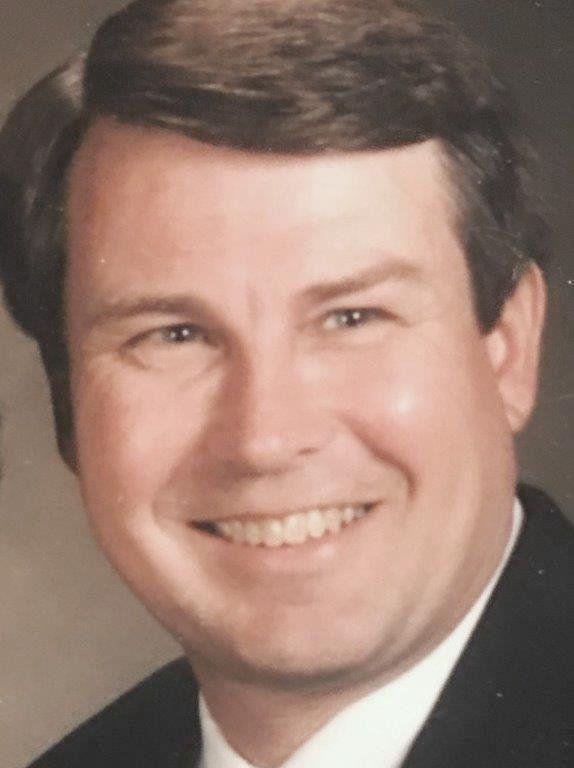 Cecil, 71, of Papillion, died Saturday at Hillcrest Country Estates Cottages after suffering from Parkinson's disease for many years. A celebration of his life will be held at a later date. Donations to his family are suggested to establish a music scholarship.
Cecil's wife, Nancy, also a retired music teacher, said her husband engendered devotion by always caring about his students. He never raised his voice, she said, except in song.
"He had a way with them," she said. "He was easygoing and loving and caring, and he always had a big smile."
He graduated from Fremont High School in 1966 and received a bachelor's degree in music from Midland University (then Midland Lutheran College) in 1971. Later, he earned his master's degree in music from the University of Nebraska.
Cecil met his wife, the former Nancy Kammerer, in 1967 while they both were singing in the Midland show choir. They married in 1970, and he began his teaching career in North Platte before moving to North Bend and, finally, Papillion-La Vista.
Don Reimers, who retired as the Bellevue West choral director in 2006, said he became best friends with Cecil after they met during school competitions. In his 32 years of teaching, Cecil's choirs earned 30 superior ratings in district music contests.
Sign up for World-Herald news alerts
Be the first to know when news happens. Get the latest breaking headlines sent straight to your inbox.
The Papillion-La Vista choir performed with the Omaha Symphony, the Heartland of America Band and at numerous music educators' conferences. The choir traveled to six other states to perform, including Hawaii.
"Dave had one of the finest choirs in Nebraska every year," Reimers said. "I got better because of Dave. He worked hard to develop his craft and shared what he learned with others."
Cecil was named the Papillion-La Vista Secondary Teacher of the Year in 1996 and Outstanding Choral Director of Nebraska in 2002. He was inducted into the Nebraska Music Educators Association Hall of Fame in 2003 and the Papillion-La Vista Schools Foundation Hall of Fame in 2010.
In 2016, Cecil was given the Cornell Runestad Award for lifetime achievement by the Nebraska Choral Directors Association.
Part of Cecil's duties included directing the school's musicals. Reimers said he came away from the production of "Into the Woods" with the opinion that it was "the best high school musical I had ever seen."
Cecil also has shared his tenor voice by singing with his wife at weddings and funerals. A gospel song, "I Wanna Be Ready," became his signature tune, his wife said. Its focus is being prepared for the next life.
"I don't know how long I'll be here," the first stanza begins. " 'Cause Jesus said He'd come again. And where He leads I will go with Him. When I hear Him call my name."
In addition to his wife, Cecil is survived by daughter Kari Armstrong of Papillion and sisters Kay Schroeder of Apple Valley, California, and Lauren Cecil of Omaha. He is preceded in death by a son, Andrew.
Notable Nebraska, Iowa deaths of 2020
A roll call of notable people who have died in 2020:
Be the first to know
Get local news delivered to your inbox!