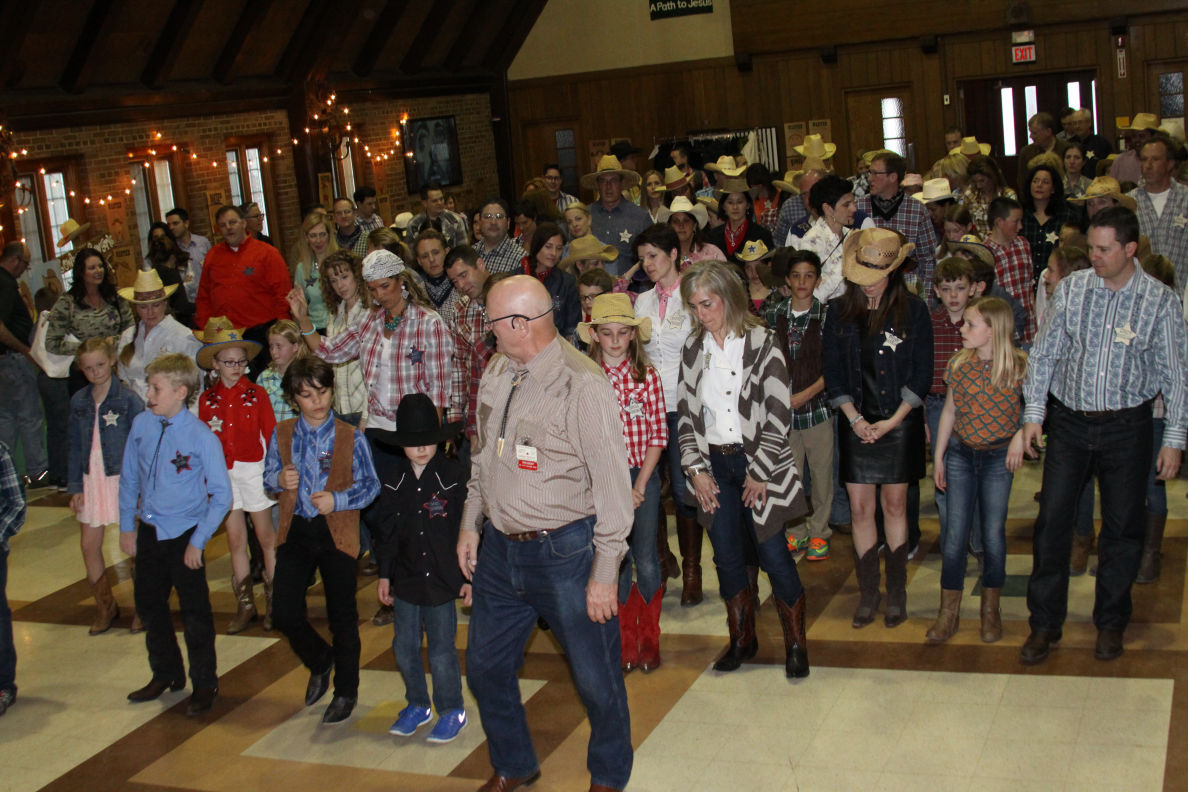 Dressed as a "NeSA" Ninja Turtle, Ralston Public Schools Superintendent Mark Adler visited Meadows Elementary School March 27 during a Nebraska State Accountability testing pep rally. NeSA is designed to show how Nebraska students progress toward meeting academic standards and how schools are doing to ensure learning success of students.
In an effort to help rally his students, Adler decided to be an academic hero-in-a-half-shell.
In other Omaha-area school news:
Homeless students honored: Homeless students living on the Open Door Mission campus were honored for their academic and character achievements during a program Tuesday. Senior Program Director Steve Frazee gave awards to 70 students, with special recognition to the 15 who made honor roll at their schools. The evening began with a performance by the Central High Vocal Chorus Group and concluded with an ice cream social provided by Southwest Kiwanis Club. Parents of most of the children receiving recognition are enrolled in Open Door Mission's New Life Recovery Program or Journey to Work Program, designed to restore families to a healthy, independent-living environment.
SkillsUSA Championships: More than 1,200 high school and college students will showcase their talents in the SkillsUSA Nebraska Championships Wednesday through Friday. The competitions on Thursday are free and open to the public. The contests will be held at CenturyLink Center Omaha; the downtown DoubleTree by Hilton; and Metropolitan Community College's South Omaha campus, Applied Technology Center and Fort Omaha campus. The event challenges students to work against the clock and each other, proving their expertise in electronics, culinary arts, medical assisting, automotive technology and more. All contests are run with the help of industry, trade associations and labor organizations, and test competencies are set by national industry standards. Top students earn prizes and scholarships from community colleges, businesses and industry. First-place winners go on to the national championships in Louisville, Kentucky, June 22-26. For more information, visit skillsusanebraska.org.
Letters about Literature: The Nebraska winners of the Letters about Literature contest were presented certificates by Gov. Pete Ricketts on Wednesday. The competition encourages young people to read, be inspired and write to the author (living or dead) who had an impact on their lives. Nationwide, nearly 50,000 students in grades four through 12 participated in this year's program, sponsored by the Center for the Book in the Library of Congress. Winners were chosen from three competition levels: upper elementary, middle, and secondary school. The Nebraska winners were Emma Harner of Lincoln; and Owen Morrow and Ashley Xiques, both of Omaha. The writers received cash prizes and gift certificates, and will advance to the national competition.
Artistic Discovery Contest: High school students in Iowa's 3rd Congressional District and Nebraska's 1st District are invited to participate in the Artistic Discovery Contest. (The deadline for students in Nebraska's 2nd and 3rd Districts has passed.) The annual art competition is hosted each year by the U.S. House of Representatives to highlight the talent of young artists. The winner will receive a trip to Washington, D.C., to attend the awards ceremony on June 24, and may also be eligible to receive a $1,500 art college scholarship. An exhibit of the winning artwork will be displayed in the U.S. Capitol for one year. The deadline for submission of entries is Friday for Rep. David Young's southwest Iowa district and Wednesday for Rep. Jeff Fortenberry's eastern Nebraska district. To view the contest rules and to submit an application, visit the website for each congressman.
McCook painting contest: McCook Community College Art Department on Friday held its annual Student Exhibition and Paint-In, a painting competition for students from nearly two dozen area high schools. Artwork from the students was displayed at the Wrightstone Gallery on campus. The McCook elementary student art exhibit will be May 7-11.
Pancake fundraiser: Benson High's JROTC will hold a pancake-feed fundraiser to help send 20 cadets to Hawaii to participate in the 75th anniversary Pearl Harbor Parade in December 2016. The fundraiser is Sunday from 8 to 11:30 a.m. at VFW Post 2503, 89th Street and Military Road. Cost is $8 per person, $20 per family.
"Mock crash" demonstration: Midlands Hospital and local law enforcement will bring a "mock crash" demonstration to the students of Papillion-La Vista High School on Friday, the day before their prom. More than 800 junior and senior students and staff will gather outside to see the dangers involved with texting and driving and drinking and driving. After viewing the crash scene, students will gather in the gym to hear from speakers and to watch a video on texting and driving.
Mother-daughter party: Gross High School will host a Mother-Daughter Pinterest Party next Saturday from 3 to 5 p.m. Preregistration is required; for details and to register go to grosscatholic.org.
Vocal music: Marian High School's vocal music spring concert will be held Wednesday at 11:15 a.m. The show will feature the Select Women's Choir. The free performance is open to the public and will be held at the Mary Joy and Tal Anderson Performing Arts Center at Marian, 7400 Military Ave.
"Big Band Night": The Lincoln Lutheran Jazz Band presents "Big Band Night" on Friday at 7 p.m. in the small gym. Family and friends are invited to a night of jazz music featuring special guest John Recknor on steel guitar. Refreshments will be served and a free will offering will support the music department.
They've got rhythm: PANgea, the student steel-drum band of Lincoln Public Schools, will perform for the Learning Lunch on April 21. The program is called "The Rhythm of Music in Our Schools." After the band plays, Lance Nielsen, supervisor of music for the district, will discuss current brain research on playing and singing music. The event will be held in the board room at the district offices, 5905 O St. The program begins at 12:15 p.m.; a Q&A session will follow.
Ad campaigns: Students at McMillan Magnet Middle presented ad campaign ideas to staff members of Grain & Mortar, a design company, during a recent brainstorming session at the Mastercraft Building. Students will present their final projects to staff of Grain & Mortar, Grind Content Co. and AIGA Nebraska later in April.
Southwest Iowa Math Bee: Students from Kirn Middle School in Council Bluffs placed first in the team competition of the Southwest Iowa Math Bee on March 31. The team members are Daniel Fitch, Caitlin Weber, Bailey Christensen, Rowan McCollough and Harper Snead. Daniel finished first in the overall contest.
Health haiku: Dundee Elementary students helped decorate 13 new bike racks throughout the Dundee neighborhood with haikus that promote activity and healthy eating. Students collaborated with David Corbin, health education professor at the University of Nebraska at Omaha, on the project, which was funded by a grant from CHI Health.
Papillion-La Vista School District
Aurora Bryant Day: La Vista Mayor Doug Kindig declared April 7 as Aurora Bryant Day and thanked her for her years of service in a ceremony at La Vista West Elementary. Aurora Bryant has been a volunteer with the Eastern Nebraska Office on Aging's Foster Grandparent Program for over 11 years. The program matches older volunteers with children needing extra attention at schools, hospitals, mental health facilities and other programs. Bryant is volunteering at La Vista West Elementary and has volunteered at a number of schools in the school district.
Civil War workshop: Members of the Omaha Theatre Company will host a three-day workshop using acting, drama and dancing activities to explore the Civil War for fifth-graders throughout the school district. The workshop will begin by introducing students to specific drama skills such as statue work, pantomime and characterization. Then students will be assigned parts and will rehearse a 10-minute play that explores different viewpoints during the Civil War. The workshop will be held on three consecutive days at the following schools: April 13-14-15 at G. Stanley Hall; April 16-17 and 21 at Tara Heights; April 16-17 and 21 at Walnut Creek.
Cultural experience: Sixth-grade students from the district attended a presentation about Inca, Maya and Aztec cultures put on by the Rose Theatre this week. Theater students worked with actors in performing stories about cultures. The event highlighted what the students have been learning in their social studies class.
History tours: Fourth-grade students will tour the Portal School, Sautter House and the historical courthouse in downtown Papillion in the coming weeks. The tours will begin with a storytelling session at Sump Library. Then the students will go to the one-room Portal School, where Shirlee Walsh, a retired Papillion-La Vista teacher, will portray the schoolhouse teacher. Students will learn what a typical school day was like and what types of learning tools were available to students. Members of the Papillion Historical Society and other community and law enforcement volunteers will give tours of the Sautter House and courthouse. Students and teachers are encouraged to dress as pioneers during their visit. The field trips are funded through a grant received from the Papillion-La Vista Schools Foundation.
"Half-Way Hoe Down": St. Margaret Mary School fourth-grade students, along with their parents, recently celebrated the completion of one-half of their elementary school education. The 15th annual Half-Way Hoe Down was an evening of dinner, dancing, family portraits and souvenirs. In preparation for the event, Sherri Vollmer, the PE teacher, taught the students a variety of dances including Country Two-step, Cotton Eye Joe, Hoedown Throw Down, the Twist, Chicken Dance and YMCA.
Government in action: Five students from St. Wenceslaus School saw Gov. Pete Ricketts sign a proclamation last month declaring March as National Middle Level Education Month. Keri Brock, Lauren Elliot, Leah Wamsley, Dillion Ryan and Jared Thonen represented St. Wenceslaus at the ceremony. The eighth graders had their pictures taken with the governor, watched senators debate a bill, and later talked about the debate with State Sen. Bob Hilkemann.
African-American inventors: Holy Name School welcomed motivational speaker Mark Mayberry on March 31. Mayberry told the children about the accomplishments of several African-American inventors. The children in grades 3 to 8 learned about the first self-made woman millionaire in the United States, C.J. Walker; she created a line of hair care products for African-American women and invented the hot comb. They also learned that the Super Soaker was an invention of Lonnie Johnson, an African-American engineer. Mayberry said one of the reasons he travels to speak to students is to make them aware that "I can, I will make it happen" applies to them. The event was sponsored by the Durham Museum.