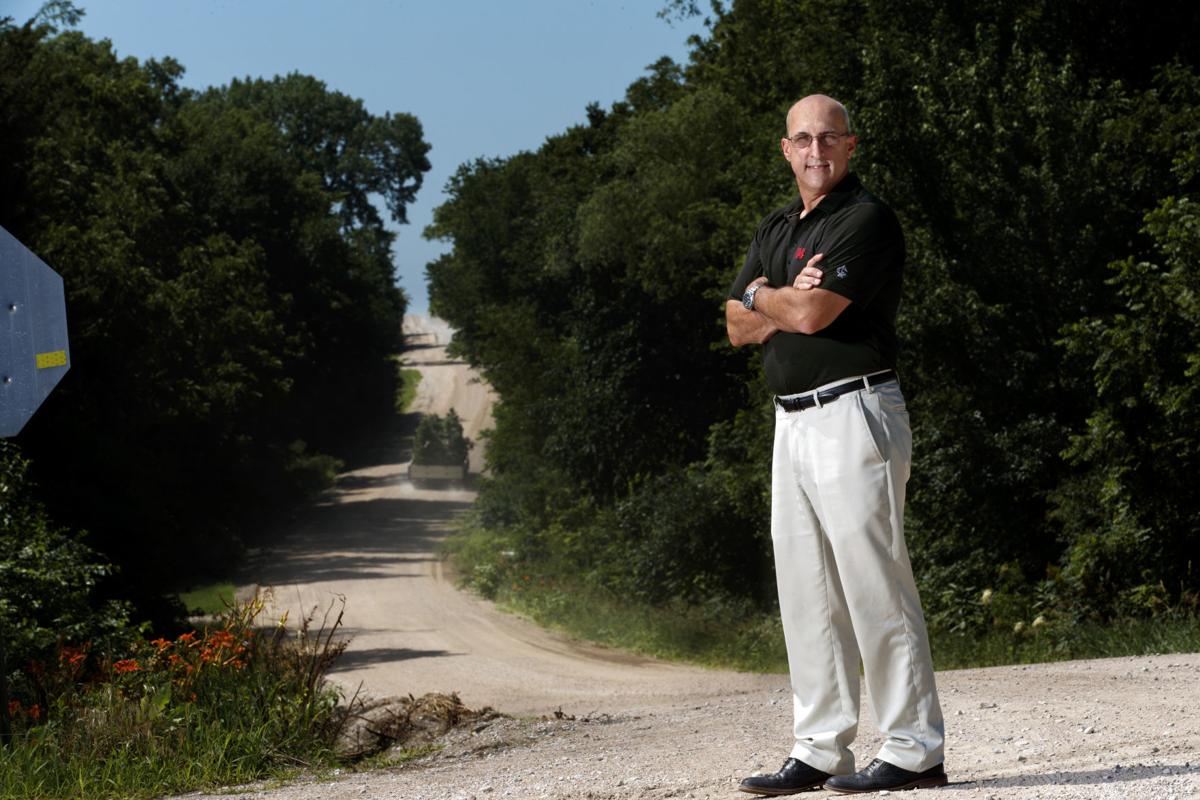 Researchers at the University of Nebraska-Lincoln soon will start looking for 600 drug abusers in the Midwest.
UNL has landed an $11.85 million federal grant to conduct research into the challenges connected with the rural drug abuse problem in Nebraska and three neighboring states.
Researchers intend to track those 600 volunteers — identified by code number, not name — over years to discover patterns, problems, what works in treatment, what doesn't work and many other elements of rural drug addiction.
The five-year grant from the National Institutes of Health comes with the potential for renewal for additional years. The research initiative, called the Rural Drug Addiction Research Center, will include many facets, such as brain scans to examine neurological changes. Researchers also will study the role that social interactions and networks, behavioral factors and economic conditions play in rural drug addiction.
Current treatment tends to revolve around brain chemistry, said Kirk Dombrowski, a professor of sociology and head of the program. But understanding more about the social patterns of abuse can lead to new ways to treat people, he said.
Subjects will be paid small stipends, $30 or so, for giving interviews to the researchers and $10 for referring other drug users. Dombrowski said the center will use some regional offices to conduct interviews. The center, he said, will convey the importance of the work and build trust with its subjects.
"We do all of our interviewing anonymously," Dombrowski said.
The center's basic methods of recruiting drug abusers have been effective in other studies across the nation involving sensitive topics, such as HIV transmission, he said.
Statistics from the National Center for Health Statistics indicate that the drug-overdose death rate in Nebraska increased from 2.3 per 100,000 people in 1999 to 8.1 per 100,000 in 2017.
For Iowa, that rate jumped from 1.9 in 1999 to 11.5 in 2017. And Nebraska's and Iowa's overdose death rates aren't high compared to the U.S. rate, which went up from 6.1 in 1999 to 21.7 in 2017.
Sign up for The World-Herald's afternoon updates
Receive a summary of the day's popular and trending stories from Omaha.com.
Some of that increase probably is attributable to improved data collection, said Tamara Gavin, a deputy director of the Nebraska division of behavioral health. Gavin said the state's most abused substances are alcohol, marijuana and meth.
Dombrowski said the federal Drug Enforcement Administration placed its 23rd division office nationwide in Omaha last year, reflecting the seriousness of the drug problem in the Midwest.
"Nebraska is suddenly on the map," Dombrowski said, and that's not good.
Dombrowski said at least 15 faculty members, staffers and software engineers will work on the multifaceted project. The University of Nebraska Medical Center will collaborate. The center will be housed in UNL's Oldfather Hall.
He said drug use in rural areas is different from that in urban areas. For instance, rural drug users tend to use multiple kinds of drugs, such as meth and opioids, instead of sticking primarily with one. Discovering why this is the case is a goal of the center, he said.
Rick Bevins, chairman of psychology at UNL and an associate director of the center, said rural drug abuse is especially challenging because of a shortage of psychologists, psychiatrists and treatment facilities in those areas.
Further, attendance at Narcotics Anonymous or Alcoholics Anonymous meetings is sensitive because townspeople tend to see or know who is attending those. There continues to be a sense of shame about going to such meetings, Bevins said, even though there shouldn't be.
Katie Usasz, prevention coordinator for the Central Nebraska Council on Alcoholism and Addictions, said the era of rural meth labs has largely been extinguished by law-enforcement strategies.
"It doesn't mean the meth went away," Usasz said. She said users are getting their meth from other countries and the Internet.
Bevins said there are many facets to the study, but one simple aim. "The goal ultimately is to help people."
Photos: Our best shots of 2019 (so far)
Take a spin through the best of our staff photos from 2019. The gallery will be updated throughout our journey through the next year.