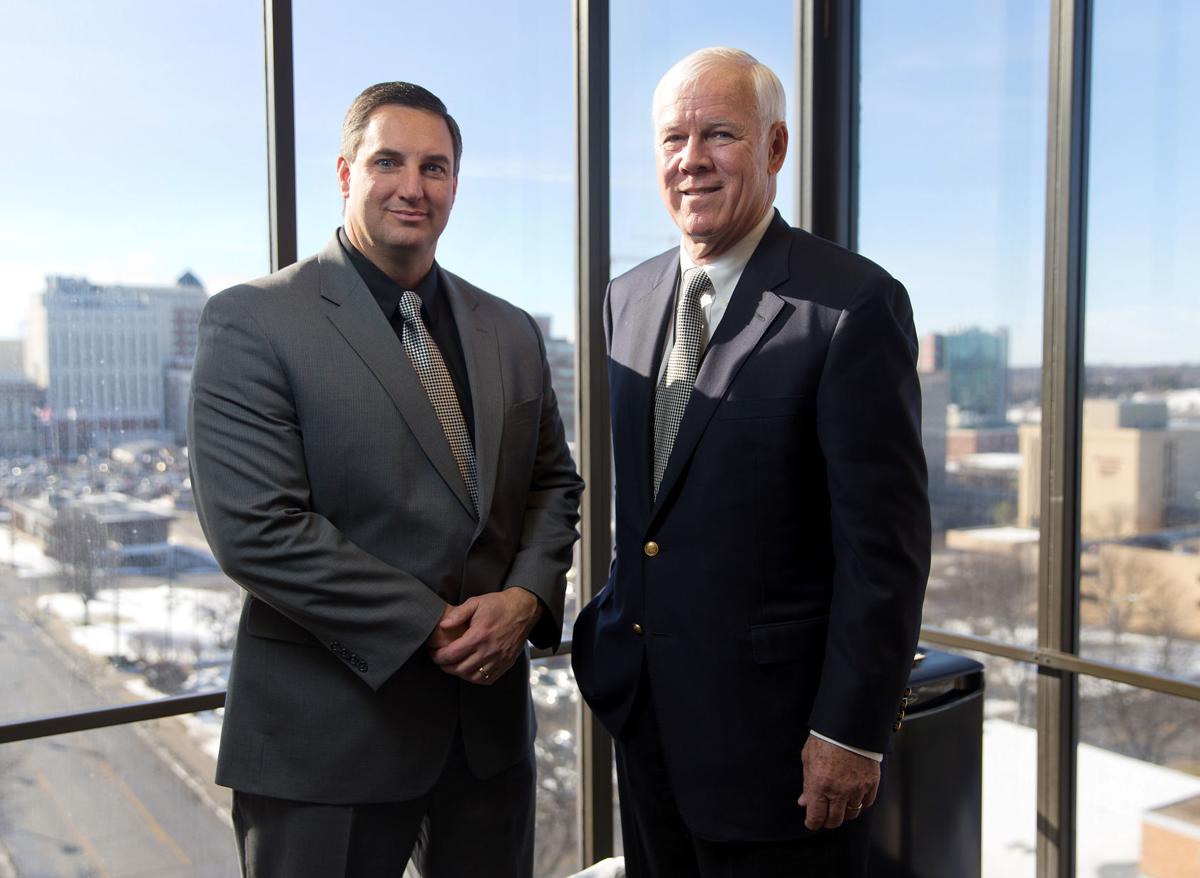 Disagreements over leadership style and vision played a role in the departure last week of two of Clarkson College's top executives, one of them said Wednesday.
Dr. Louis Burgher, who had been president emeritus of Clarkson, said that at 74, he was ready to step down. President Tony Damewood announced his resignation, along with Burgher's, in an email Damewood sent to the college last week.
Damewood, who is in his early 50s, has declined to comment.
Burgher said Wednesday that it was "a matter of styles of management," differences in vision and general weariness that led to Damewood's departure.
Burgher's tenure as Clarkson's leader, from 2007 to 2016, was viewed by many as a time of stability for the health care college at 42nd and Dodge Streets.
Sign up for our Money headlines newsletter
Get the latest development, jobs and retail news, delivered straight to your inbox every day.
Burgher chose Damewood as his successor when Burgher stepped down as college leader in 2016. The board agreed to hire Damewood, who had been at Clarkson for about 16 years in various administrative roles.
"He's been like a son to me," Burgher said Wednesday of Damewood. Burgher said he and Damewood had similar views of matters but said he wouldn't speak for Damewood.
"There were some disagreements as to where things were going," Burgher said. "There were some obvious differences of opinion on the executive leadership team."
Burgher declined to be more specific.
Aubray Orduña, dean of nursing, has been named interim president. Orduña started working at Clarkson as a faculty member in 1978.
"She'll do fine," Burgher said of Orduña.
Orduña said in an email message: "My leadership style utilizes the following tenets: open and inclusive communication, futuristic vision of healthcare education, and student-centered learning, which align with the Mission and Values of Clarkson College."
2018 Omaha World-Herald staff photos of the year
The Omaha World-Herald staff photographers traveled Nebraska to captured the moments that made 2018.