Conventional wisdom suggests that college graduates in Nebraska want to see the world and live in cool cities such as Seattle, San Francisco and New York.
But a University of Nebraska at Omaha researcher contends that there are too few challenging, high-paying jobs in the state to snag and retain highly educated workers.
A new report from the Nebraska Coordinating Commission for Postsecondary Education provides the latest evidence of Nebraska's brain drain. The group's 2018 Progress Report says the "out-migration of Nebraskans with at least a bachelor's degree continues to be a serious issue."
"How do we keep them here?" asked UNO researcher Hank Robinson. The answer lies in providing good jobs that pay well and challenge employees to use the skills they gained in college, said Robinson, director of UNO's Office of Institutional Effectiveness.
"We don't need any more minimum wage, no-experience-required jobs," Robinson said.
Iowa also has a brain drain. "It's a common lament here, too," said Liesl Eathington, an Iowa State University economics researcher who helped write a report on Iowa's workforce last year.
Eathington said her state also produces more educated people than its economy can absorb. The issue of out-migration is not just one of graduates seeking mountains, oceans and metropolises, she said. It's providing fulfilling jobs that pay well and that keep many of them in Iowa and Nebraska.
David Drozd, demographer for the UNO Center for Public Affairs Research, said Nebraska ranked 10th worst in the country in out-migration of people 25 and older with at least a bachelor's degree from 2012 to 2016. Iowa ranked 14th worst, he said.
Drozd used U.S. Census Bureau data from the American Community Survey, which is done annually, while the census is conducted once every 10 years.
The coordinating commission used the same data but analyzed people 22 to 64 years of age. The commission cautioned that a small sample size makes the data "squishy." For instance, from 2012 to 2016, the survey interviewed 1,063 people with bachelor's or graduate degrees who had either left Nebraska or settled in Nebraska from elsewhere.
That is too few people to draw absolute conclusions about how many are leaving Nebraska, said Jill Heese, the commission's research coordinator. But it's the latest information available.
Drozd said he's confident enough in the numbers to estimate that Nebraska yearly is losing a net of about 2,000 people 25 and older with bachelor's or graduate degrees.
"That doesn't sound huge, but at that rate we'd lose a net of 20,000 over a decade," he said. The problem has plagued the state for years.
Bryan Slone, an Omaha attorney who recently became president of the Nebraska Chamber of Commerce and Industry, said that if UNO's Robinson is right, it's "a very important" issue that should be addressed.
Slone noted, though, that if some fast-growing job categories require only a two-year degree or some training, the state cannot overlook that trend. Community colleges and technical training remain important, he said.
Robinson wrote a paper a year ago for Accelerate Nebraska that said 90 percent of Nebraska's jobs require no experience and 70 percent require a high school education or less. That suppresses earnings, he said, and "undermines the state's fiscal health."
Accelerate Nebraska is a nonprofit organization that strives to connect education, workforce and communities in the state. Robinson said a 2016 Brookings Institution report said Nebraska ranked 40th and Iowa 30th in "advanced industries" that rely on research and development, science, technology, engineering and math, or STEM.
Brookings describes advanced industries as architecture and engineering, computer systems design, scientific and technical consulting, vehicle parts manufacturing and others.
University of Nebraska President Hank Bounds said in a recent interview that the state needs to address its economic development incentives, tax structure, roads, arts and culture to compete for businesses.
"That's why we need a plan for growth in this state," Bounds said. "We need to be all in as a state in growing high-wage jobs."
Debora Dragseth, a professor of business at Dickinson State University in North Dakota, said young people express a desire to make a difference.
"The thing that they fear the most is being bored," said Dragseth, who has studied out-migration in North Dakota and elsewhere.
Abbie Rohr, a 22-year-old graduate of the University of Nebraska at Kearney, decided that she wanted to live in Colorado. She moved in with a cousin in Colorado Springs and found a job in her field, marketing, with a company that prepares doctors for board recertification.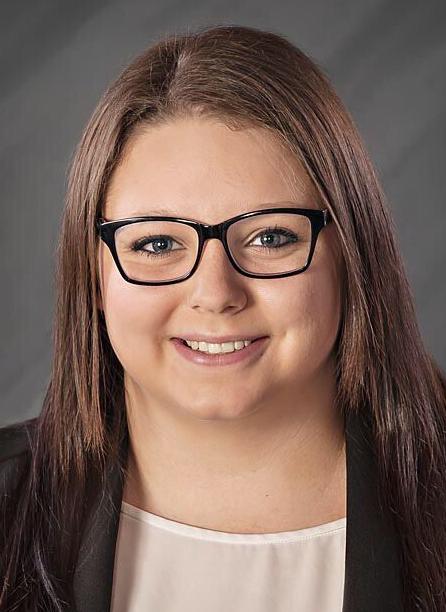 Rohr, who grew up in North Platte, said she loves her workplace, which allows people to bring their dogs to the office. They have five "office dogs," she said. She wondered if Nebraska companies would be as fun-loving.
She found Nebraskans to be somewhat rigid. "I like to call myself an adventurer," she said. "I just didn't feel I could live out that adventurous side in Nebraska."
Robinson said it isn't only those immediately out of college who are leaving. Many people who get their first job in Nebraska after college eventually must leave to advance, he said.
Drozd provided numbers that appear to back up Robinson's assertion. Drozd's statistics for 2012 to '16 indicated that about two-thirds of those who left and had at least bachelor's degrees were 25 or older.
State Sen. Kate Bolz of Lincoln wants to make sure the state's business incentives are yielding high-value jobs. "Average annual pay in Nebraska is 21 percent under the national average," Bolz said.
Bolz has called for two legislative interim studies to examine whether the Nebraska Advantage Act and other state economic development initiatives are being maximized to bring in good, high-wage jobs.
She referred to a report done by SRI International in 2016 that says, among other things: "Nebraska's economic development future cannot be based on growth that generates jobs of any kind, but rather growth that emphasizes high-quality jobs." SRI is a California-based research institute.
Nebraska Chamber of Commerce surveys for five straight years have found that finding qualified labor is the top concern of businesses. Nebraska's jobless rate was 2.8 percent as of March.
Slone, who left his native Nebraska for Washington, D.C., and Germany but eventually returned, said Nebraska needs to do a better job of exposing children to careers and opportunities here, and providing internships to them.
Connecting people to Nebraska's gems — the Sand Hills, for instance, the state's centralized location in the country, the ease of flying in and out of Eppley Airfield, and downtown Omaha and Haymarket in Lincoln — must be emphasized, he said.
Slone also said corporate and individual property and income taxes need to be lowered. The quality of life here and the fine educational systems bring people like him back. That should be promoted, he said. "We're all Huskers for good."
The Greater Omaha Chamber of Commerce last week hired a new senior vice president of economic development, Iowan Dee Baird. Her goals over the next six years include creating 10,000 jobs that pay at least $50,000 a year and the development of 250 new startup companies.
Native Omahan Patrick Davlin, who graduated a year ago from the University of Nebraska at Omaha with a computer engineering degree, said UNO did a good job of giving him connections. He interned at Union Pacific and started working there last fall.
"It's easy to live here, and it's convenient for me," he said. Many of his college acquaintances have stayed in Omaha, he said, but others have gone to San Antonio, Austin and Denver.
Retaining more Patrick Davlins, and recruiting others to Nebraska, will require a variety of strategies, Robinson's report says. Among those are ceasing to publicly finance low-skill, low-wage jobs; diversifying county economies across the state; and maximizing capital investments and venture capital to bolster advanced industries.
Nebraska, he said, needs to give its educated people a reason to stay.