Gazing across the luxurious green river valley where the Santee Sioux Reservation lies, one's troubles can melt away.
But these days, Santee resident Brishandre Bearing is feeling a little anxious.
Her 5-year-old daughter Djai, a busy bundle of energy, will start kindergarten tomorrow.
Bearing, 27, hopes Djai will have a better experience than her own in the Santee Community Schools. She dropped out of Santee High School a decade ago and has regretted it ever since.
"I want her to do better than what I did," Bearing said.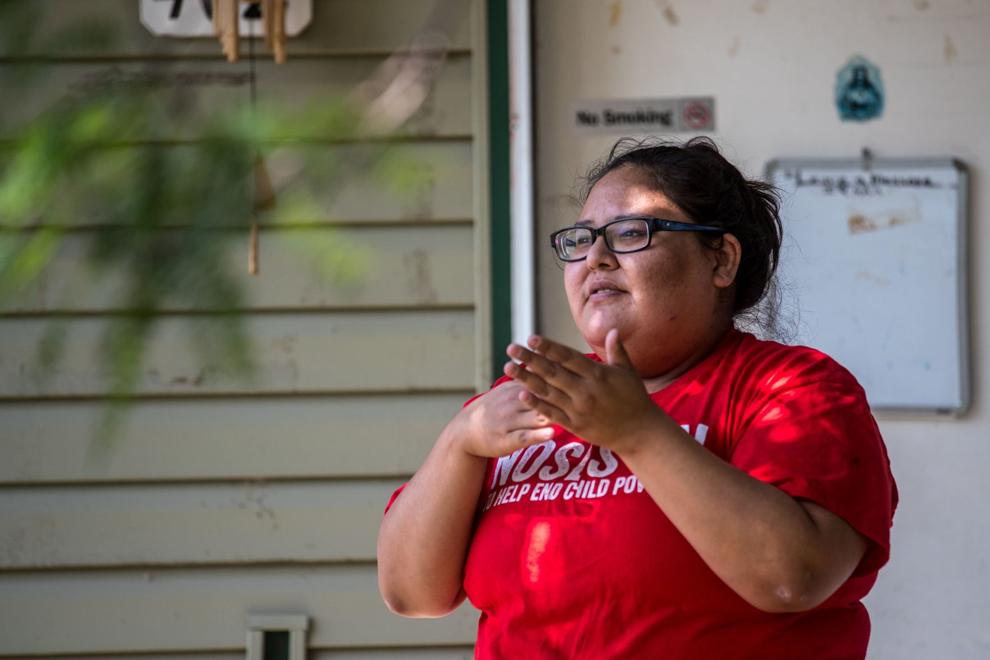 The Nebraska Department of Education will spend time and money to make sure she does — at least it will try.
Department officials are intensifying their intervention this year in the small northeast Nebraska school district in hopes of moving the dial on achievement.
An initial intervention into Santee Middle School launched in 2016 failed to produce enough improvement to satisfy state officials.
So last spring, members of the Nebraska State Board of Education declared all three Santee schools — elementary, middle and high school — as "priority schools" among the lowest-performing in the state and in need of improvement. Total enrollment is nearly 200 students.
Sign up for The World-Herald's afternoon updates
Receive a summary of the day's popular and trending stories from Omaha.com.
The state will pay two consultants, hired last spring, to work in the schools. One will focus on improving school board leadership, the other on curriculum including the alignment of what's taught from grade to grade.
A new superintendent came on board July 1, Justin Hayes, who previously worked in the Omaha Public Schools. There's also a new high school principal and special-education director.
The challenges for Hayes and school leaders abound: geographic isolation, meth-addicted parents, severe entrenched poverty and one of the state's highest rates of student mobility, a statistic that reflects unstable residency.
The mobility rate indicates such things as evictions, family strife and child welfare issues. The Santee rate was more than 2.5 times the state average in 2017-18.
"We have some grandparents raising children. We have homelessness. We have other social and emotional issues," Hayes said describing mobility. "Sometimes that means maybe I go live with mom, dad, grandpa, grandma in Sioux City, and I come back when it's feasible, when I can. And so, when you get a lot of those moving-arounds, you get gaps in learning."
If kids aren't enrolled quickly, time elapses, and pretty soon the missed time adds up, he said.
The reservation is the only part of the Great Sioux Nation in Nebraska, according to Redwing Thomas, a language specialist who is assisting at the school.
The people of the reservation, he said, are Dakota, though some other tribes have probably married in.
Thomas said the band living on the reservation is the "mother band" of all seven bands of the Great Sioux Nation.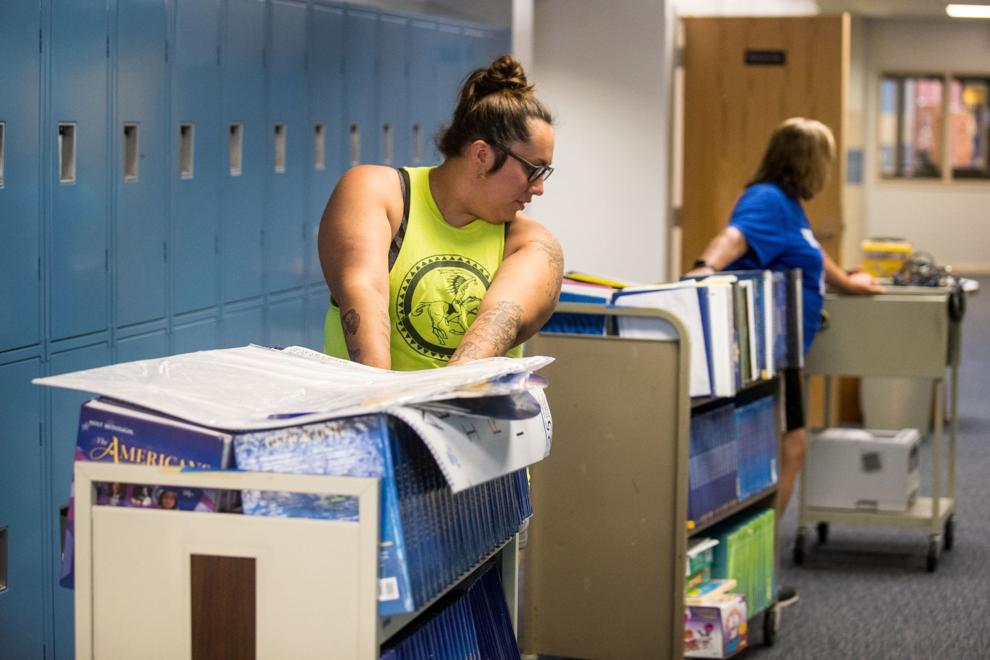 "I don't think even all of our children know that," he said. "And because they are the mother band, they are literally the highest on the totem. If they knew that, the behavior would probably really rise."
The tribe's original homelands were in Minnesota. After a conflict with white settlers in 1862, they were forcibly removed to Crow Creek, South Dakota, and subsequently walked to their location in Santee, he said.
A tribal leader gave Hayes a book about the tribe's history: "38 Nooses: Lincoln, Little Crow and the Beginning of the Frontier's End."
The Scott W. Berg book details the events surrounding the forced relocation and the hanging of 38 tribal leaders.
The reservation lies on the bank of the Missouri River at the foot of rounded grassy hills resembling Nebraska's Sand Hills. Here the river runs braided. It is a beautiful, but isolated, spot.
To reach the reservation, you drive 10 miles north on the curvy Nebraska 54D Spur that branches north off the Outlaw Scenic Byway. The only other road in is dirt.
The biggest town is the village of Santee with an estimated 340 people, according to the census. Jobs are hard to come by. Among the biggest employers are the school district, health center and Ohiya Casino Resort out on the highway. Those lucky enough to have jobs hold onto them fiercely.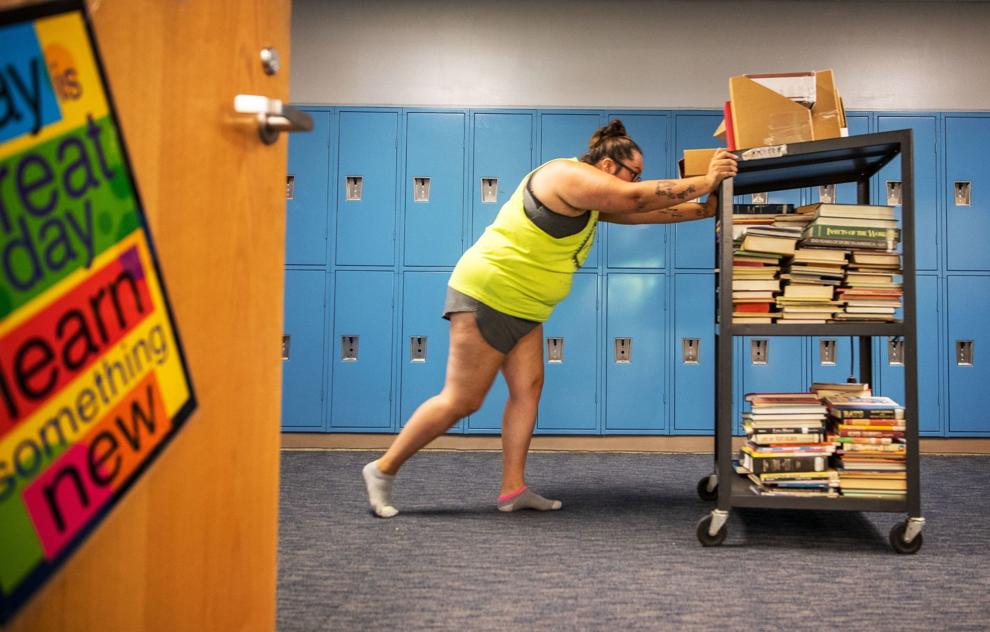 Brishandre Bearing said she was two classes and six credits away from graduating when she dropped out.
"It was really stupid of me," she said.
She had bounced from high school to high school, a stressful experience she hopes her daughter won't repeat. She went from Santee to Boys Town to a South Dakota boarding school, and back to Santee for 10th grade.
Back in school, she said, she didn't want to listen and was bored. She went to Boys Town for behavioral problems to "help me focus."
Bearing, who said she's half Santee, said that as a dropout, she has trouble finding jobs. She has thought about getting her GED.
"I can't really get the jobs that I'd like, like office jobs or anything. But I've been able to hold jobs, just like customer service stuff," she said.
Meth is the most popular drug on the street, and "really bad," she said.
When parents do it, kids get "mixed up," she said.
"Not everybody's parents are sober and stuff, so they don't really have a good support system," she said.
School board President Steve Moose said his own family was impacted by substance abuse.
His father, he said, was an alcoholic.
He said he grew up poor, and his grandmother and her mother primarily raised him.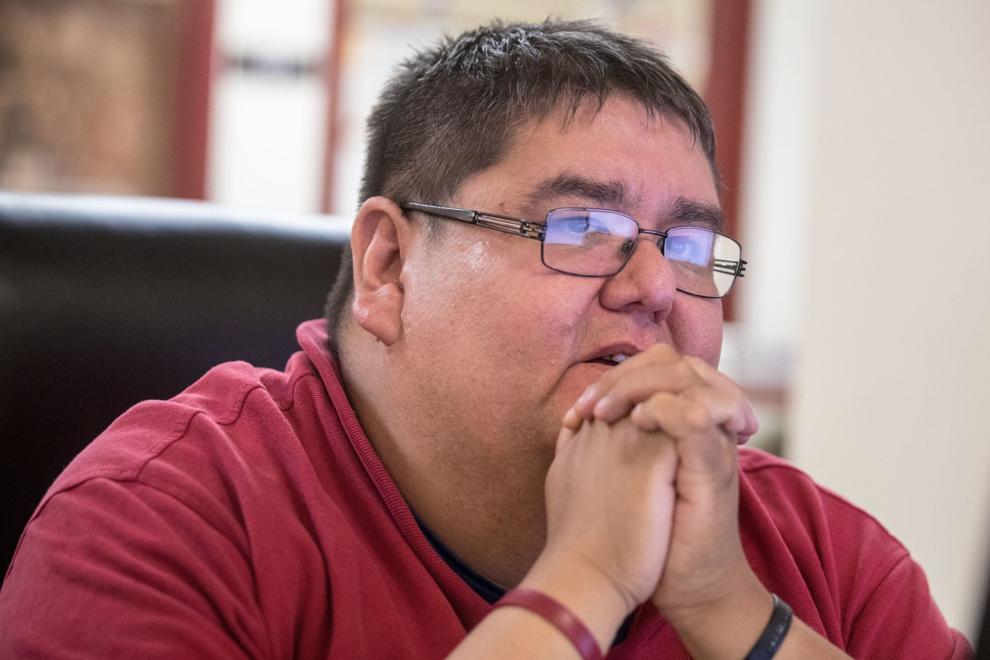 Moose describes himself as a "very old-school guy."
He said he did not go to college. After graduating from Santee High School, he worked various jobs, including 16 or 17 years as a school paraprofessional, he said.
Since 2013, he has worked at the health center.
The nearest hospital is 45 miles away in Yankton, South Dakota. The center offers medical, dental, physical therapy, a pharmacy and psychological services, and an eye doctor once or twice a month.
When the state labeled Santee Middle as a priority school, people saw it as a "black mark" against the school, he said. But he said the intervention is a way to use the resources the state's offering to make the schools a better place.
He said he doesn't believe the challenges on the reservation are unique.
"Poverty is poverty no matter where you live," he said.
Poverty, though, can be overwhelming, he said.
"You look at someone who makes 13, 14 bucks an hour, struggling to get by with what they make, because they have kids and they have extended families and they have other things to take care of," he said.
Drug and alcohol abuse on the reservation "is running rampant," he said.
According to the U.S. Justice Department, meth has disproportionately impacted Native Americans.
Mexican drug cartels have targeted reservations, and Native Americans experience the highest meth usage rates of any ethnic group. Meth seizures in Nebraska and surrounding states are up.
Moose said the days when people left doors unlocked and felt comfortable riding around town at night are gone.
When it comes to children, he said a lot of respect has "gone out the window these days with kids."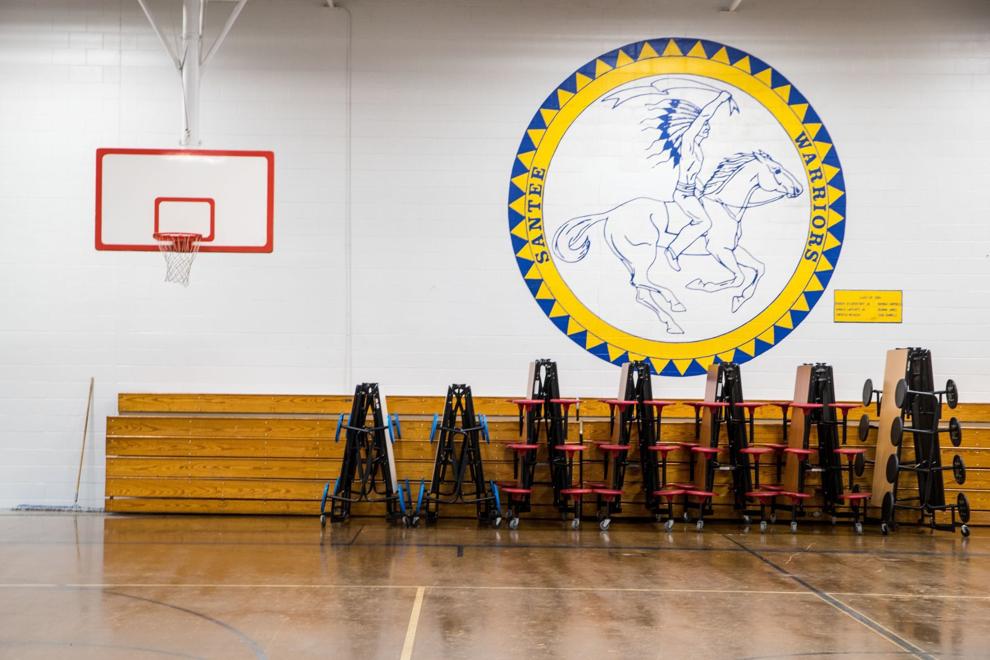 "We had that old-fashioned parenting. ... They don't have that today," he said. "You used to be able to look at your child and say 'You're not going to do that or you're going to get a spanking.' Spanking is different than beating in my book."
He said every generation is different, though, and his focus is to get the current one "moving in the right direction," he said.
Commissioner Matt Blomstedt said he's aware of the social issues impacting the community.
While the state's improvement plan does not deal directly with the social issues, officials are aware that changing the educational environment is a challenge when "everything else is stacked against you."
He said Moose has done a "remarkable job of hanging in there as a leader."
"You're dealing with poverty among community members and board members, too. It's a lot of stress for them."
Superintendent Hayes said that for the first time anyone can recall, the schools are fully staffed.
He sees a promising glint in the test scores last year.
While students' state scores are low compared with peer districts, about three-quarters of kids made progress on their school-based interim assessments, he said.
This year the focus will be on reducing absenteeism, improving literacy and helping to smooth out the transitions kids encounter, whether between grades or caused by mobility.
The district will intensify phonics instruction and implement a new K-12 math curriculum and K-8 English language arts program. They are looking at piloting some science curriculum this year and adopting it next year, he said.
Change must be systemic, and not a "fad diet," he said.
"I applied here because I wanted to be here," Hayes said, "because I love when people say it can't be done."