As the nation fell deep into the Great Recession in 2008, Omaha's Warren Buffett urged calm, assuring Americans that blue-chip companies' plunging stocks were sure to eventually ride high again.
But the trustees and administrator overseeing the Omaha Public Schools' pension fund didn't listen to the hometown investment sage.
They bailed heavily on the stock market. Then they put most of the pension fund's assets into a growing list of nontraditional, often speculative, investment alternatives — among them real estate in Mumbai, India; international shipping; Ukrainian agriculture; oil companies in Kazakhstan and Brazil; timberlands in Tennessee; distressed housing in Florida, New Jersey and Nevada, and more.
And in the process, they transformed one of the nation's best-performing pension funds into one of the worst.
Not only did the pension fund largely miss the stock market's strong rebound, but the trustees also did a poor job of choosing the new investments, with many actually losing money.
All the investment blunders cost the fund hundreds of millions of dollars, and are now exacting a toll on the education of the more than 50,000 children in the state's largest school district.
The World-Herald recently looked into the roots of the massive $771 million shortfall in the troubled OPS pension fund. The financial black hole is forcing the district that educates more of Nebraska's poor children than any other to slash spending to meet mandated obligations to its retirees.
The investigation revealed much mismanagement by the fund's trustees, made up of the OPS superintendent, three school board members, a pair of local businessmen, three science teachers and a district plumber — not one investment professional among them. Few pension funds in the country sold off more stock or bet more heavily on investments outside traditional stocks and bonds.
But the problems in the Omaha School Employees' Retirement System — known among district retirees as OSERS — go well beyond bad decisions by unsophisticated trustees.
In an occasional series that begins today, The World-Herald will reveal an up-to-now untold story featuring bad investment decisions, questionable practices, cozy relationships, lack of oversight and a massive case of fraud.
"It's absolutely mind-boggling what has taken place," said Lou Ann Goding, a member of the Omaha school board who was surprised by what she found when she joined the trustees in 2013, just as the fund was starting to tank.
To reconstruct what happened at OSERS, The World-Herald viewed thousands of pages of financial reports, documents and emails, went through more than a decade of monthly meetings minutes, listened to hours of recordings of OSERS meetings, conducted dozens of interviews and analyzed data from a nationwide public pensions database.
In all, The World-Herald's analysis suggests that mistakes by OSERS produced nearly $500 million in losses, a staggering figure that's still growing due to lackluster investments that will remain stuck on the books for years to come. And the burden of those losses could fall on OPS students.
"This is costing people who can least afford it a lot of money," said Keith Brainard of the National Association of State Retirement Administrators after being briefed on The World-Herald's findings. "Somebody should have to explain this."
Current and former OSERS officials say the move from the stock market into alternatives was a good-faith effort to get away from the volatility of the publicly traded stock market. But they acknowledge that their decisions contributed to the pension fund's current woes.
"Do you have 100 percent hindsight? I do now," said Mike Smith, the pension fund's now-retired chief executive. "Hindsight is a wonderful thing."
The pension fund's growing shortfall caused the Legislature in 2016 to strip OSERS and OPS of the authority to invest its pension funds, turning that duty over to the state board that oversees state pension investments. But lawmakers said the questionable dealings revealed by The World-Herald went far beyond what they knew when they made that decision.
Last fall, the district, its kids and taxpayers began to pay a price for the blunders.
OPS slashed its budget by some $30 million, $19 million of which was directly due to the payments required to shore up the pension fund. With future catch-up payments set to escalate, more budget cuts, a tax increase for OPS residents, cuts in benefits to future teachers and increased draws from the paychecks of current teachers could all be on the table.
And in the end, it was all avoidable, a crisis of OSERS officials' own making.
High up on the 16th floor of Omaha's First National Bank Building, the OSERS trustees met June 4, 2008, for their annual daylong retreat. They had an important responsibility, entrusted to run a truly unique pension fund.
OPS was and is the only school district in Nebraska with its own pension system for teachers and staff. All other districts are covered by a statewide plan.
While OSERS was relatively small with investment assets of about $1 billion, when it came to performance, it often proved mighty. For years OSERS had achieved some of the best investment returns among the nation's public pension systems, financial success that also allowed it to offer benefits to retirees that were notably more generous than those of the state teacher system.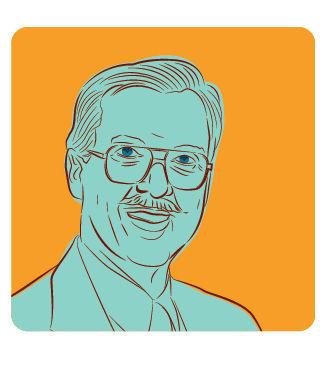 Over the years, the district at times had to fend off efforts to merge the successful OSERS fund into the state system.
"Omaha's plan was recognized as a very good retirement plan," said Norbert Schuerman, who served as OPS superintendent for much of the 1980s and 1990s.
It wasn't as if the board of trustees was made up of a bunch of investment whizzes. Even the two local business representatives who joined the school representatives on the 10-member board — a commercial banker and the chief financial officer of a farm management company — weren't investment professionals.
In that way, OSERS differed from the board that invests state pension funds, whose voting members are mostly investment and finance professionals. But lay boards like OSERS are also common in the pension world and don't have to be a barrier to success.
The trustees' role aside, nobody over the years had a stronger hand in setting the direction of OSERS than Smith, the pension fund's executive director. As the OSERS chief administrator, he oversaw the whole system, from making sure the payments went out to retirees to helping set and implement investment strategy.
A Nebraska native, Smith had worked in small-town banking and insurance before the OPS school board in 1989 hired him to be the retirement system's first full-time employee. Described as quiet and professional, Smith had inherited a small portfolio of mostly fixed-income securities. Working with outside investment advisers and fund managers, he significantly diversified the fund, helping it grow more than five-fold over the next two decades.
Smith enjoyed particularly strong support from the district's unions and the retirees who counted on a monthly check from OSERS.
"Everybody thought Mike Smith walked on water," said Chris Proulx, former president of the Omaha Education Association teachers union. "And for a long time, he did a really good job. Nobody questioned him. They never had to."
Those familiar with the workings of OSERS say Roger Rea, a former science teacher who represents retirees as a trustee, also worked closely with Smith. Rea had essentially made OSERS his hobby in retirement and would serve more than two decades as a trustee, dedicating much time to the system's success.
Technically, the trustees gathered that day in June 2008 were just an advisory board, with any investments they picked by state law requiring the approval of the elected Omaha school board. But as a practical matter, the trustees made the calls. The school board historically had given great weight to the trustees' decisions, most ratified without debate.
After all, as both board members and trustees would later point out, the trustees were the ones who sat in on the hours-long monthly meetings talking to the advisers, getting briefed on markets and strategy, studying new investments and hearing reports on the performance of current ones — the due diligence needed to make the plan successful. Who was the school board to question all that work? And at the time, it was also hard to argue with the results.
Indeed, during that June 2008 meeting, the trustees got another solid long-term investment report.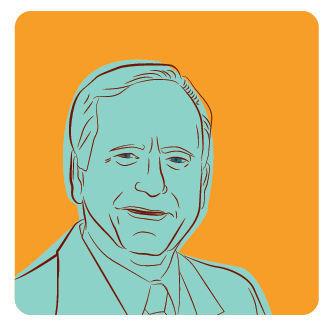 An outside consultant told them returns over the previous decade ranked in the top 7 percent among public pension funds, with its managers achieving annual results that were 1.3 percentage points above their peers.
But like most investors around that time, the OSERS trustees were spooked about the future.
The nation had just fallen into recession. The big shock — the September failure of Lehman Brothers that would spark a precipitous market plunge — was still months away. But stocks in recent months had already fallen 10 percent.
The pension fund at the moment had a manageable shortfall of $138 million, not enough for it to be considered troubled. But due to the downturn, OSERS would see that shortfall grow to nearly $200 million by the end of 2008.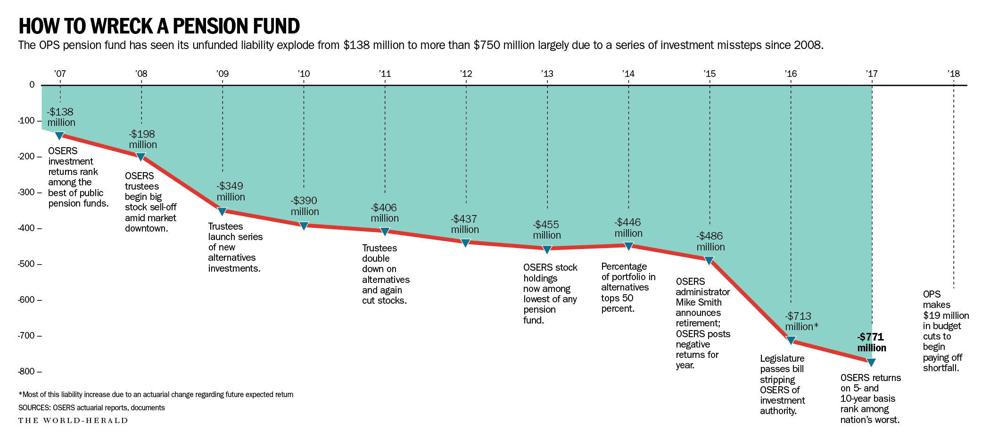 Smith and some trustees sensed a familiar scene. They had been around in the early 2000s when the bursting tech bubble fueled a big stock plunge.
So as Smith and the trustees discussed future strategy that day with their chief outside strategic adviser, talk turned to what one OSERS official later called getting off "the equity roller coaster."
In a recent interview, Rea said the problem with stocks is that they are subject to the daily whims of investors. That was also a refrain from Smith, who frequently during OSERS meetings spoke of "getting whipsawed" by the "emotion-laden" stock market.
Smith would also later say that school board members through "back-channel communications" — with no written record — indicated they wanted to get away from the ups and downs of stocks. "The easiest thing to say is it was requested by the school board," he said.
School board members interviewed from that time did not recall or mention anyone from the board making such a request. Mark Evans, who would later question the stock sales when he took over as OPS superintendent in 2013, said his inquiries with board members from that time also found no evidence of such a request.
During the June 2008 meeting, a representative of Atlantic Asset Management, the Connecticut-based investment firm that had long advised OSERS on how to apportion its assets, offered up several new allocation options that cut stocks. In the end, the trustees voted for a new allocation that over the next nine months would require the sale of roughly $180 million in stock holdings.
To move out of stocks was not completely indefensible. Some analysts believed at the time that market fundamentals were changing. But most analysts and observers were still preaching patience and calm. Buffett announced months later he was personally taking advantage of low stock prices to actually boost his stock holdings.
"Over the long term, the stock market news will be good," Buffett wrote at the time.
Making big stock sales was also not how most other pension funds would respond to the recession. A World-Herald analysis of a Boston College database of more than 170 public pension funds showed most held course or cut stocks only slightly. A handful, like Buffett, took advantage of low prices and bought more equities.
That June vote would prove to be just the beginning of the OSERS stock sell-off. In coming years, the trustees would continue to cut stock holdings.
Prior to the June 2008 stock sales, OSERS had about 59 percent of its assets in stocks, somewhat higher than the national average. By 2013, its stock allocation had been slashed to 28 percent.
That made OSERS very much an outlier. Only seven public pension funds nationally between 2007 and 2013 cut stock holdings more drastically than OSERS. The percentage of the OSERS portfolio devoted to stocks also by 2013 became the 8th lowest in the country.
The OSERS stock sell-off included unloading all of its funds devoted to large-cap U.S. equities — the blue-chip companies that make up more than 90 percent of the American stock market.
---
Bailing on stocks, going heavy to alternatives
Beginning in 2008, the OPS pension fund dramatically cut its stock holdings, and then got heavily into alternatives, investments outside typical stocks and bonds. Its reduction in stocks and embrace of alternatives were both among the highest of any public pension fund in the country. Below you can see the percentages of the investments.
---
OSERS officials would later justify the move by noting they still held funds that invested in stocks from all around the world, with a sizable portion of those funds invested in U.S. large caps. Still, it meant just a small fraction of the OSERS portfolio — it appears less than 10 percent — came to be invested in the most familiar of U.S. stocks.
The money OSERS took out of stocks in 2008 was put into "high-yield bonds," which are most frequently known by another name: junk bonds. Such corporate bonds carry a higher risk of default, so they pay a higher interest rate.
The move initially paid off. OSERS got a good return on the junk bonds and avoided some losses they would have taken by staying in the market. An analysis by Atlantic later showed the "incredibly prudent" move helped the fund avoid $32 million in losses.
But the sales also had the effect of locking in the significant losses OSERS had already taken on the stocks. The timeline for the sales suggests some occurred at the market's very bottom. And when the market in March 2009 launched into a sustained rally that would see equities shoot up 250 percent over nine years, OSERS largely missed out.
"It may sound like armchair quarterbacking, but they sold low big-ly," said Brainard, of the national pension administrators. If OSERS had simply stayed with the market, he said, its holdings would have recovered.
Sign up for World-Herald news alerts
Be the first to know when news happens. Get the latest breaking headlines sent straight to your inbox.
As bad as the stock market decision would prove, OSERS soon compounded its problems.
In December 2009, Atlantic came to OSERS with another proposition. The adviser suggested OSERS significantly boost its allocation to investments known as "alternatives": hedge funds, private equity firms, real estate, commodities and other investments that fall outside traditional stocks and bonds.
Experts say pension and endowment funds have been increasingly turning to alternatives in recent years as a way to diversify their portfolios. However, alternatives do carry heavy risk of their own.
They tend to have little historical return data, are more opaque than public equities, carry high manager fees that eat into profits, often have lock-ups that require capital to be committed for a period of years, and use leverage and other speculative techniques that carry substantial risk of losses.
At the time, OSERS was already more heavily invested in alternatives than most funds, with a quarter of its assets devoted to them. Why would OSERS risk diving in further?
Smith and Rea deny they were chasing high returns, saying they were just looking for something more stable than stocks. But Smith at the time also often mentioned in meetings that to get back on firmer financial footing, OSERS was pursuing returns in the "teens.'' That's well above what's typically available in the stock market.
In the December 2009 meeting, an Atlantic adviser said he projected that alternatives would produce slightly higher returns than stocks, and without the volatility. And in May 2010, Smith seemed to downplay the risk of alternatives when asked by a trustee whether they were riskier than stocks.
"We are not going to earn the returns that we need by doing things the way we used to do them," Smith said. "I'm really happy we've had some opportunities present themselves where we can find some way to navigate these very troubled waters by getting out of the publicly traded space, which is just emotion-laden ... and moving into these private spaces that are very methodical, very driven by a plan to generate these low teens returns we absolutely have to have."
The trustees voted for the proposed increase in alternatives. Then at the recommendation of Atlantic, they voted to increase allocations to alternatives again in 2011, 2012 and 2014. In all, they would vote to put up to $600 million into 16 new alternatives investments, from international shipping and foreign businesses to distressed real estate and hedge funds.
"This is costing people who can least afford it a lot of money. Somebody should have to explain this."
— Keith Brainard, National Association of State Pension Administrators
Much like its exit from stocks, what set OSERS apart when it came to alternatives was how extreme its move was. The database analysis shows that by 2015, the percentage of the OSERS portfolio devoted to alternatives reached 56 percent — the seventh highest and double the national average.
It appears trustees knew their decision was making them an outlier.
"We're going to look a lot different than other retirement systems," Rea said during the December 2009 meeting. But as long as OSERS meets its obligations, he said, "it doesn't make any difference if we look different than the guy next door."
Today, the move has some experts scratching their heads.
"They wanted less volatility, so they go to 50 percent alternatives?" said Gary Anderson, the retired former director of one of the largest public pension funds in Texas. "That's the craziest thing I ever heard."
Equally head-scratching is how OSERS chose the new alternatives.
Due to the additional risk and complexity of alternatives investing, the Government Finance Officers Association recommends expanded due diligence by trustees and staff in evaluating prospective investments and fund managers.
Experts say the industry standard is to retain consultants with expertise within market niches. Those consultants study proprietary performance data for firms and produce a due diligence report identifying the most promising investments. And indeed, OSERS records suggest that the fund in previous years had used a similar process to identify new investments.
Sign up for our Money headlines newsletter
Get the latest development, jobs and retail news, delivered straight to your inbox every day.
But as the trustees began to pick the new alternatives in 2009, records suggest a far different process was in use: Smith would present the trustees with a single proposed alternative investment. The manager would make a sales pitch. And each time the trustees would vote for the investment, almost always without a single negative vote.
Smith insisted in a recent interview that he had the help of two specific consulting firms in choosing the investments. But OSERS records don't support that.
As OSERS chose a dozen new alternatives between 2009 and 2013, meetings minutes and records make no mention of consultants being hired to conduct due diligence or of presenting such reports. When asked to produce due diligence reports for five specific investments, OSERS officials said they had none.
Records aside, the best evidence of the lack of due diligence can be found in simply looking at which firms got the business. By all appearances, Smith merely picked investments offered up by firms OSERS was already doing business with.
Of the 16 new alternatives, 12 were with firms OSERS invested in already. Another was affiliated with First National Bank of Omaha, the employer of one of the OSERS trustees.
At least three of the new investments were so unproven, they offered OSERS a special ownership interest as incentive to become one of the first to take the risk.
"I don't want to misrepresent it — it's not mainstream," Don Trotter of Atlantic told the trustees. "(But) if a firm really does take off, you can make really large gains from that."
Indeed, most of the pitches from alternatives managers held out promises of double-digit annual returns. The new investments also carried high fees, as much as 2 percent a year off the top before OSERS received a dollar of return. The $10 million in annual investment fees OSERS paid in 2014 was proportionally well above the reported national average.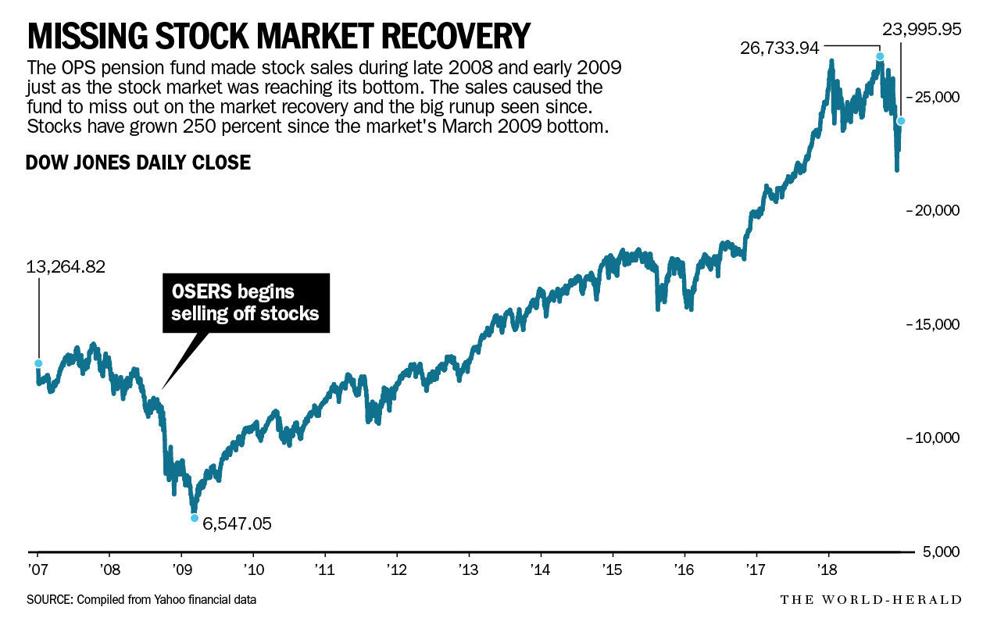 Like leaving the market, the decision to dive into alternatives blew up on OSERS.
Few achieved promised returns. Most under-performed the rebounding stock market. About three-quarters fell short of benchmark returns for similar investments. Six have actually lost money, despite millions in fees paid to their managers.
A brand new maritime fund has posted average losses of 12 percent a year. Two new investments OSERS took an ownership stake in have lost an average of more than 6 percent annually.
Despite Smith's talk that alternatives would have "great potential for helping to dig us out of this particular dilemma we are facing," they instead left OSERS in a deeper hole.
Even as the stock market strongly rebounded, the unfunded liability for OSERS instead steadily grew, reaching $400 million in 2011 and then approaching $500 million by 2015.
That happened despite efforts by the Legislature to shore up both the state and Omaha funds after the recession. They included increased withholding from current teachers' paychecks, reduced benefits for newly hired teachers and increased state contributions to the funds.
In 2013, in a special election engineered by the Legislature and Omaha business leaders, voters tossed out nearly the entire Omaha school board. The initiative was motivated by past controversies regarding the board that were unrelated to anything going on at OSERS. But it had the effect of putting three new school board members, including Goding, on the OSERS board of trustees.
They came on around the same time as new superintendent Evans. And they began to ask questions on matters like past investment decisions and the high fees OSERS was paying.
After learning of the large-cap stock selloff, an incredulous Evans regularly groused about it in OSERS meetings. Matt Scanlan, also among the new board members, said he was shocked to see how frequently OSERS held the largest stake in the alternatives funds it was invested with. "Are we the biggest sucker they could find to invest in this?" he asked.
"(OSERS) was like Shark Tank," said Goding, referring to the popular television show where seasoned investors listen to entrepreneurs pitching business start-ups, "except the sharks weren't very good."
As tensions between the new school board and OSERS mounted, the full board rejected the trustees' plan to put another $50 million into a distressed real estate alternatives fund, causing a major rift between the trustees and school board.
OSERS investment returns had been slipping since 2010, but in 2015 they cratered. While the state teachers fund posted a 4 percent gain in that year, OSERS lost 4 percent.
That same year, district officials quietly went to the Legislature with a bill to completely shut down OSERS, merging the OPS pension system with the statewide teachers system.
State senators refused to merge the systems, with lawmakers from districts outside OPS questioning why the state should absorb the pension fund's massive shortfall. But after months of behind-the-scenes negotiations, senators in 2016 passed a bill to have the Nebraska Investment Council — the state agency investing the assets for statewide pension systems — take over OSERS investing.
By the time the bill passed, Smith had retired as the OSERS administrator. And OSERS returns had become among the nation's most dismal. Its current 10-year returns rank ninth worst among more than 170 funds nationally; its five-year returns rank dead last.
A World-Herald analysis reveals just how costly that has been.
If OSERS since 2007 had achieved the same returns as the state teachers retirement fund, the analysis suggests the fund would have about $250 million more today. If OSERS returns had continued to exceed the state's to the same degree as before 2008, the fund would be nearly $500 million better off today.
With the second scenario, OSERS would be funded at a level today that's considered healthy for a pension fund.
"It's absolutely mind-boggling what has taken place."
— Omaha school board member Lou Ann Goding
Now the state investment council is seeking to unwind the OSERS alternatives investments, though most involve long-term contracts that will keep hundreds of millions tied up for years. The high fees continue, too.
In the meantime, it's not the retirees but the district's school children who are suffering the consequences.
In effect, OPS had to cut its budget by 3 percent to make the first of the annual payments needed to shore up the fund. Among the cuts were 180 jobs, including 100 paraprofessionals who assist kids in the classroom and 21 liaisons who work with families on issues like attendance and discipline. The district also pushed back the purchase of a new elementary English textbook and cut the fund that pays for supplies and field trips.
The challenge will only grow. Future district payments into the pension fund are projected to increase by $2 million every year for the foreseeable future. And the district eased the pain of the initial cuts by tapping reserves, something it won't be able to do in future years. The district also faces additional costs, such as staffing for a half dozen new schools by 2023.
New Superintendent Cheryl Logan has formed a stakeholders group that includes representatives of its teacher and staff unions to explore options. One option likely to be on the table at some point would be asking district voters to allow OPS to exceed the state's property tax rate limit for schools, something the Millard and Westside districts have done. It's possible more action will be taken by the Legislature, too.
Sen. Mark Kolterman of Seward, chairman of the Legislature's committee that oversees public pensions, said the actions of OSERS' officials bear scrutiny.
"They made some very bad decisions," he said, "that have come back to haunt."
Meet the 2009 OPS trustees
These 10 members served as trustees for the Omaha School Employees' Retirement System during key years when investments were shifted from the stock market to so-called alternative investments. The decisions meant the system largely missed the stock market rebound and got lower returns or losses from the alternatives, creating the shortfall Omaha Public Schools is trying to manage.